Nursery
Welcome to Fawcett Nursery.
5/12/2018
We are getting ready for Christmas! Painting the star for our Christmas singing, decorating salt dough decorations and hanging them on the Christmas tree.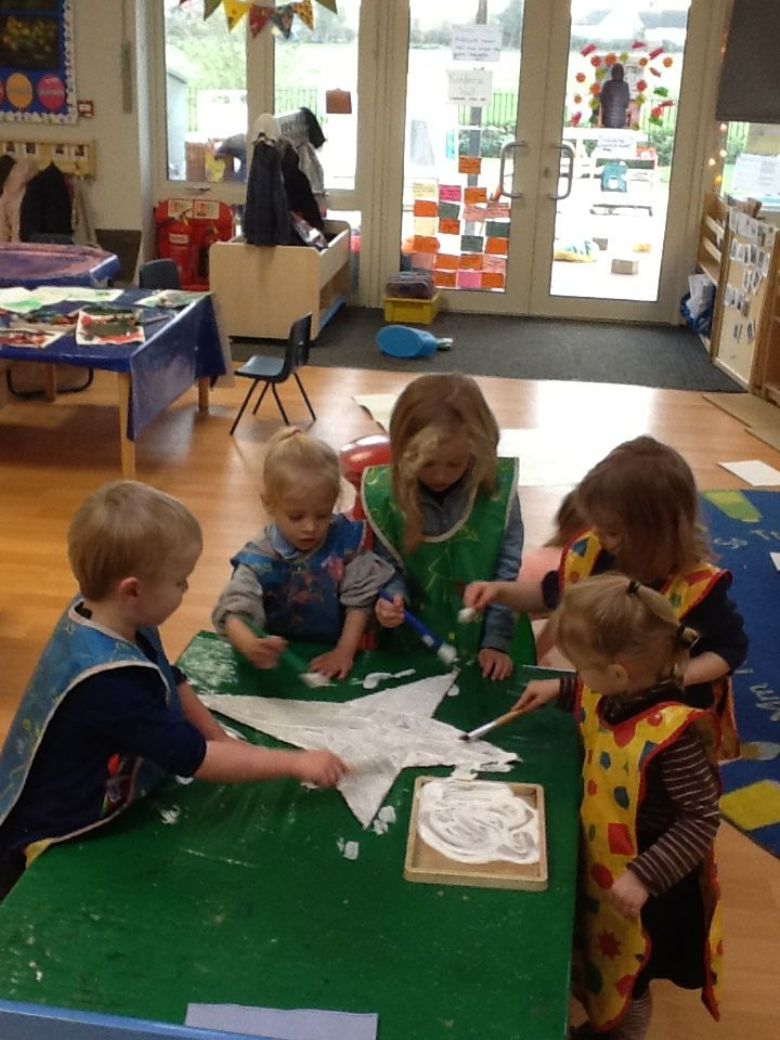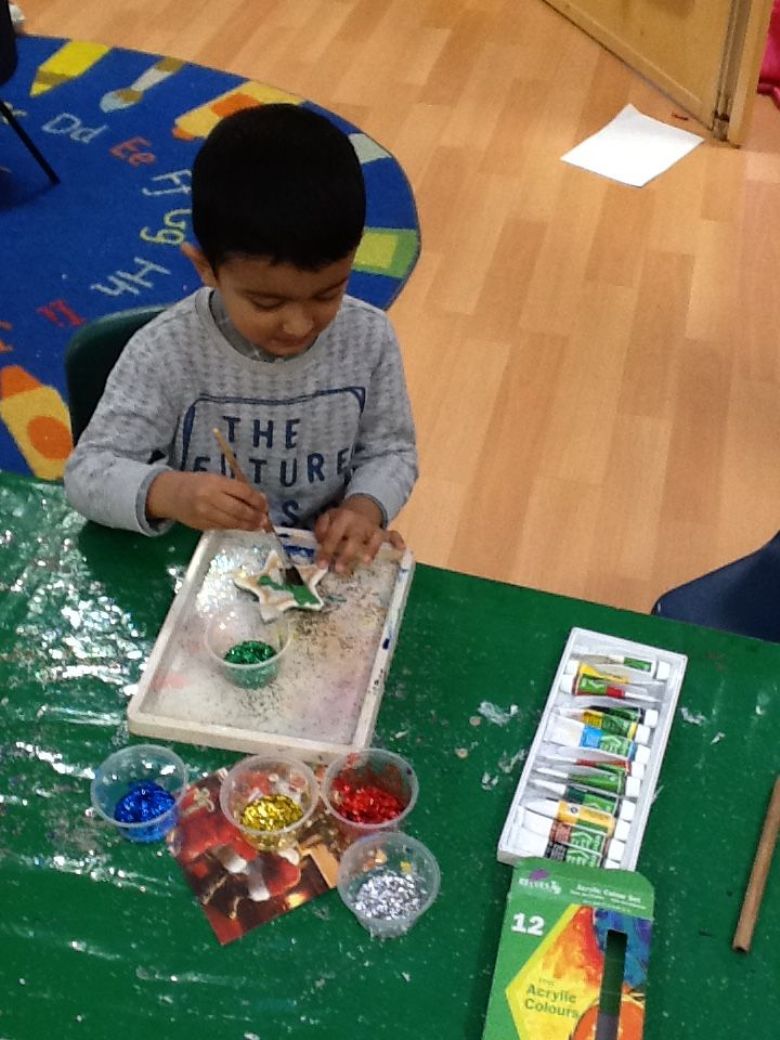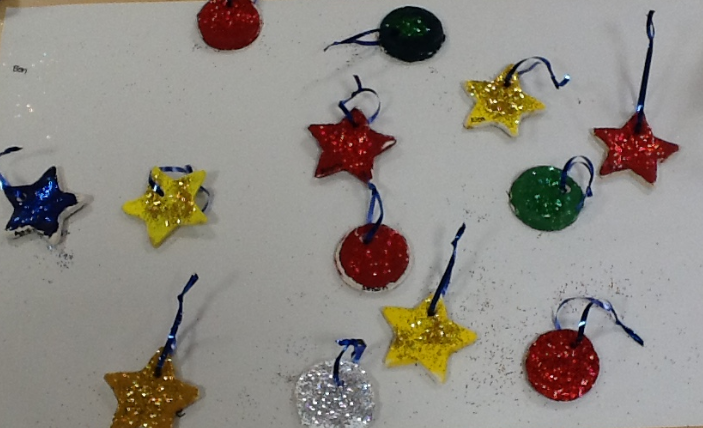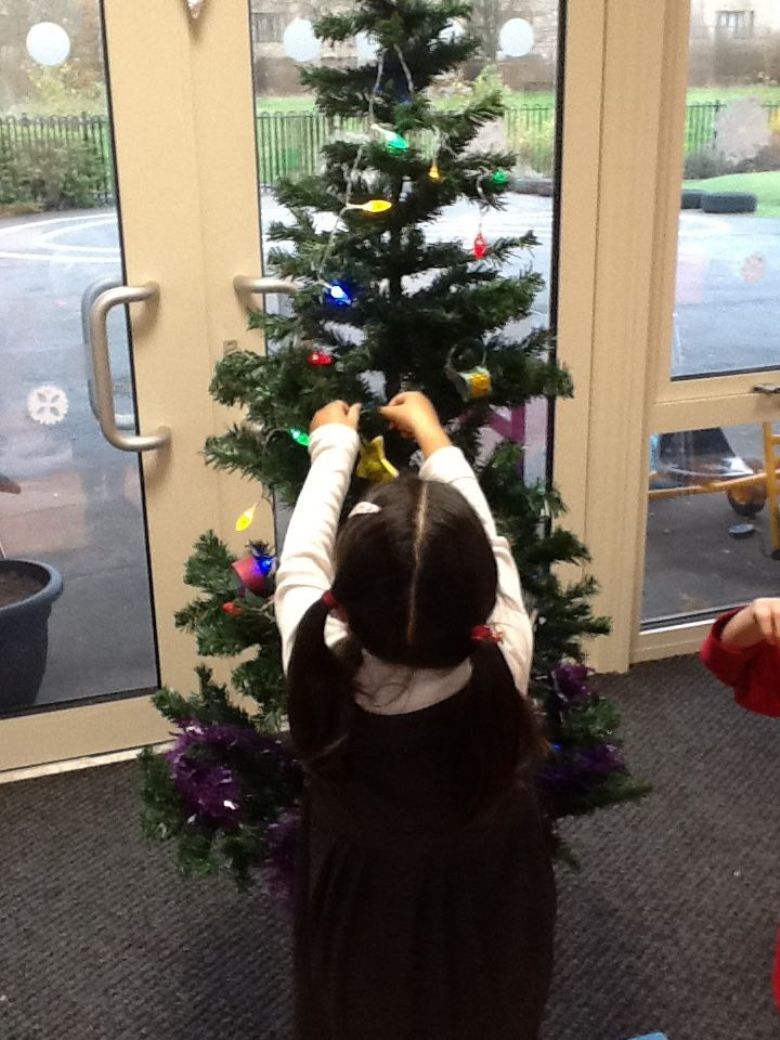 4/12/2018
Children who attend Nursery on Thursdays are invited to bring some money for the Surprise Room on 6th December. Presents can be bought for £1.50. Maximum two presents per child (£3). Further details can be found in the email sent to Federation parents and carers.
29/11/2018
Introducing shapes at Circle Time. Can you name your shape and put it in the right place?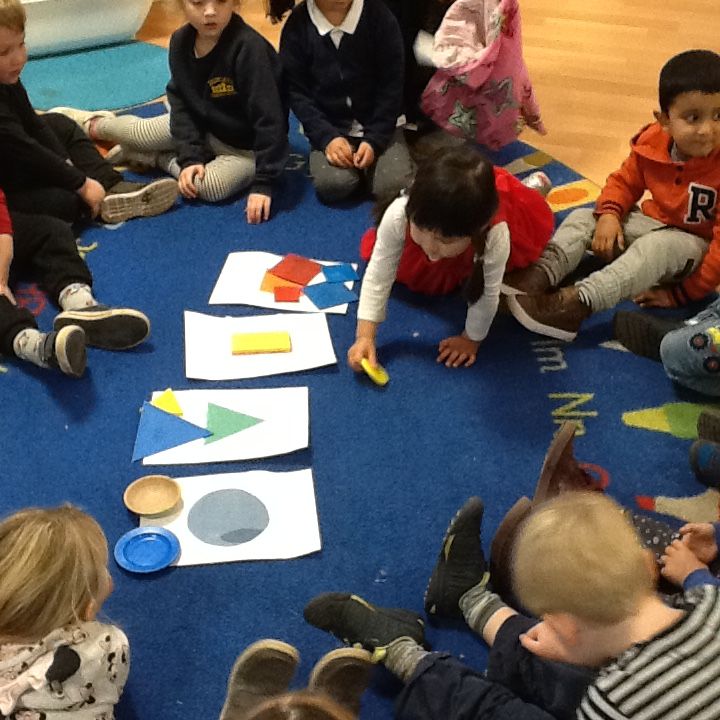 This week we have been sharing the story of The Black Hat. The children have drawn pictures and had a go at retelling the story in their own words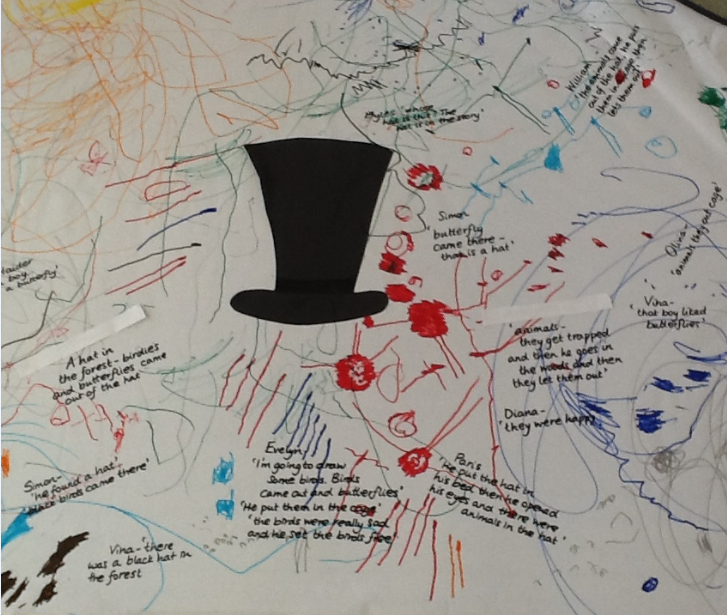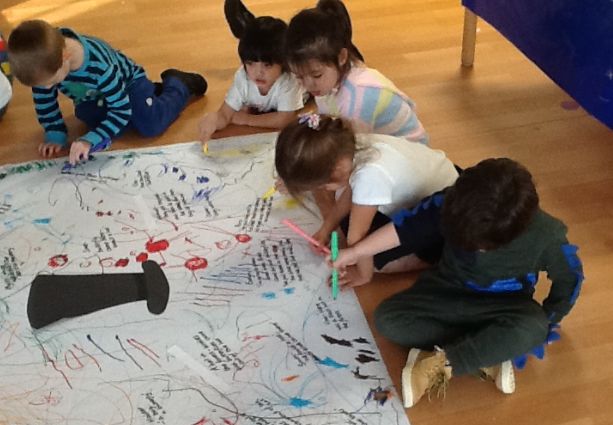 KEY CHRISTMAS DATES
* 11 December Afternoon Session Christmas Party. Children normally attending nursery on Tuesday afternoons are invited to an afternoon of Christmas fun, dancing and games. Children are welcome to wear something festive or a favourite party outfit.
* 12 December 12.30-1.15 Nursery Christmas Singing Celebration. Parents and carers are welcome to join us for Christmas arts and crafts followed by some Christmas singing.
* 13 December Morning Session Christmas Party. Children normally attending nursery on Thursday mornings are invited to a morning of Christmas fun, dancing and games. Children are welcome to wear something festive or a favourite party outfit.
26/11/2018
Look at us mark making outside this morning!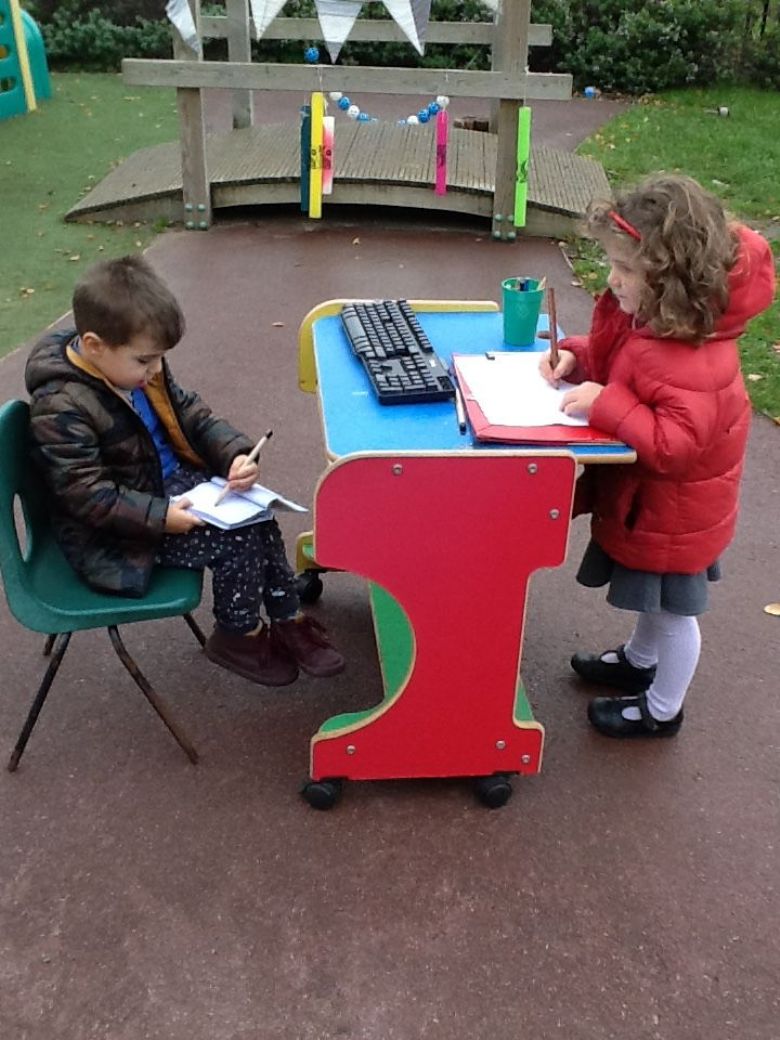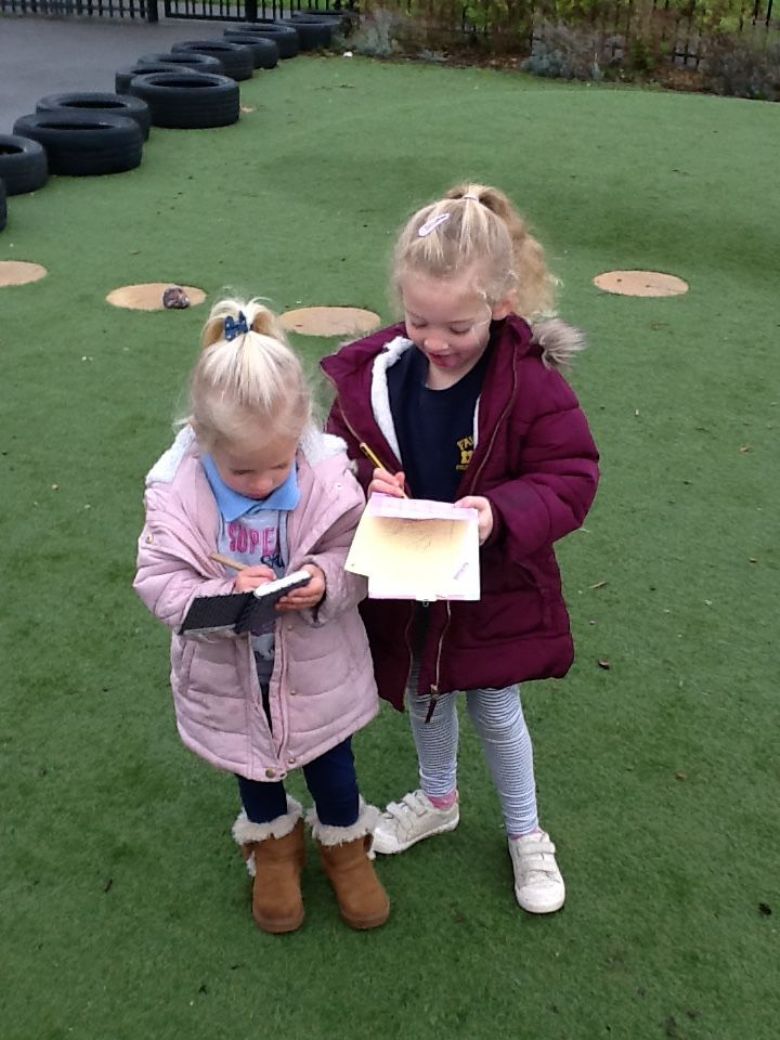 22/11/2018
*We plan to decorate the classroom with the children in the first week of December. If you have any spare Christmas decorations they would be very much appreciated. Thank you!
20/11/2018
Introducing repeated patterns today at Circle Time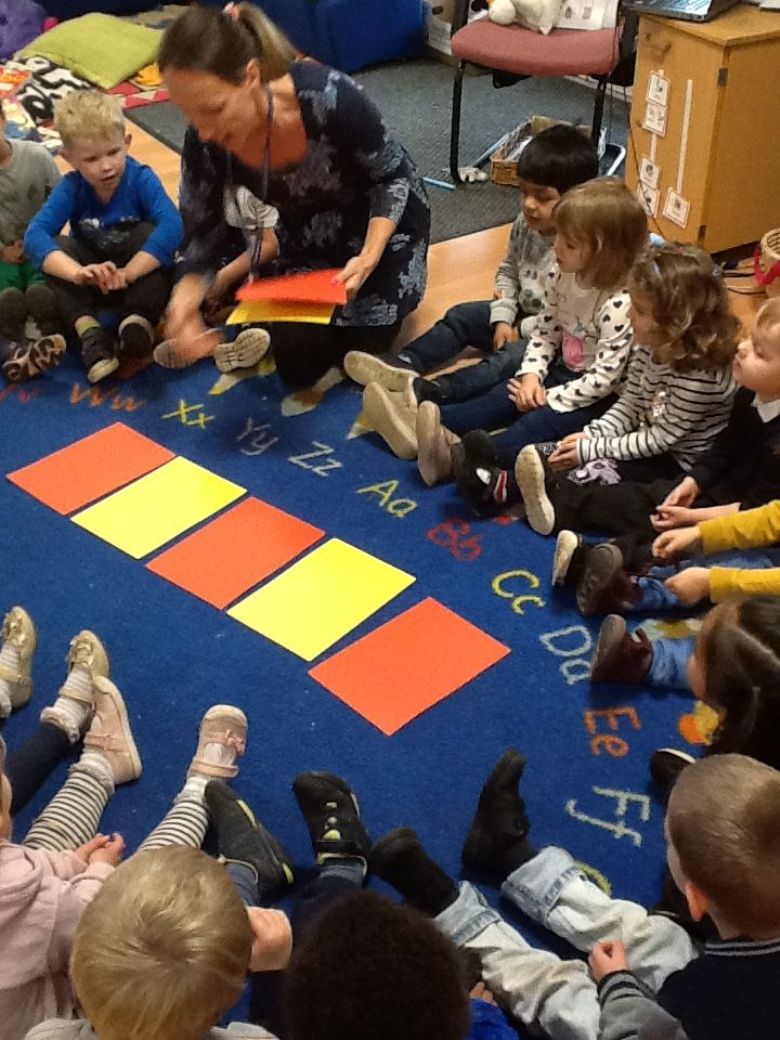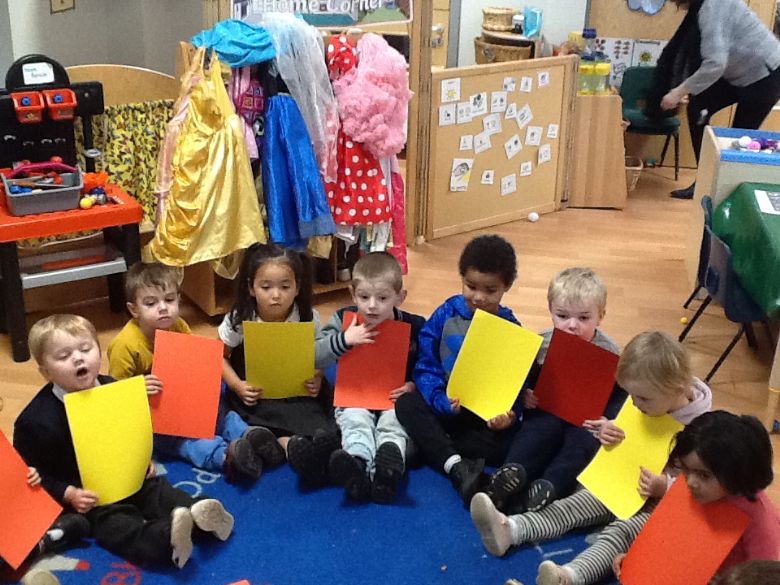 19/11/2018
Sharing our story of the week "Shark in the Park".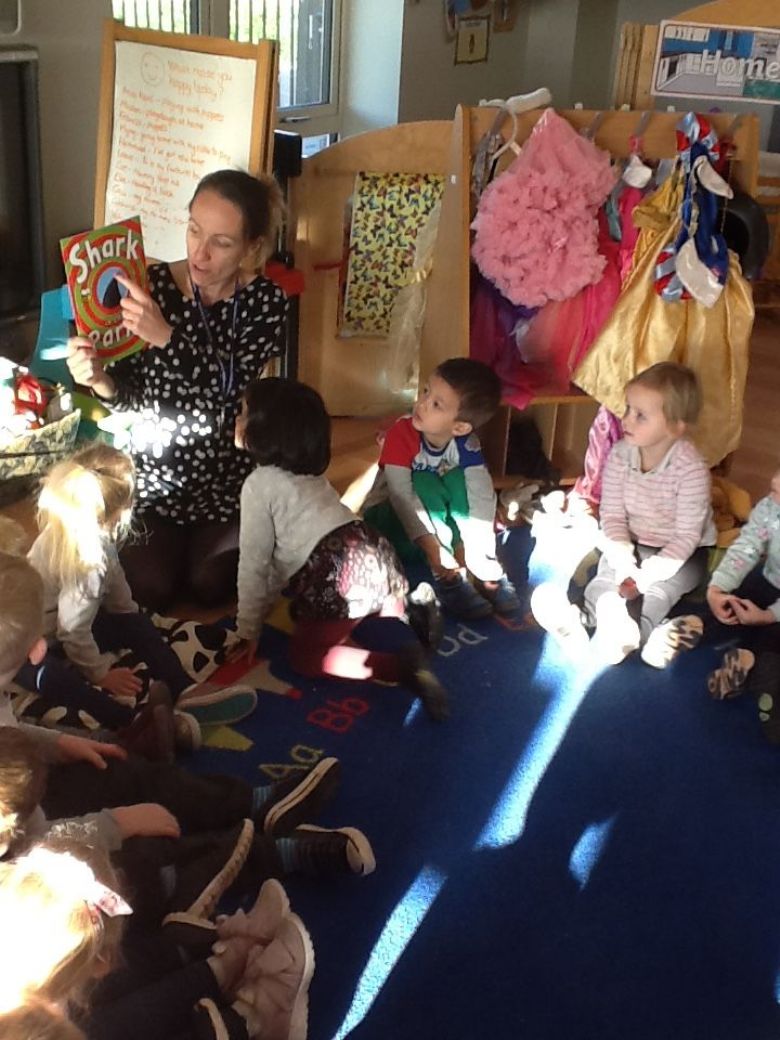 Looking through our telescopes like Timothy Pope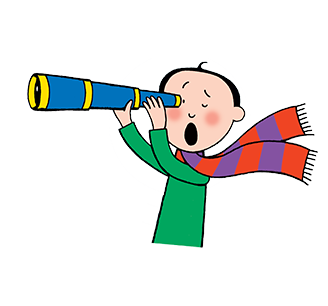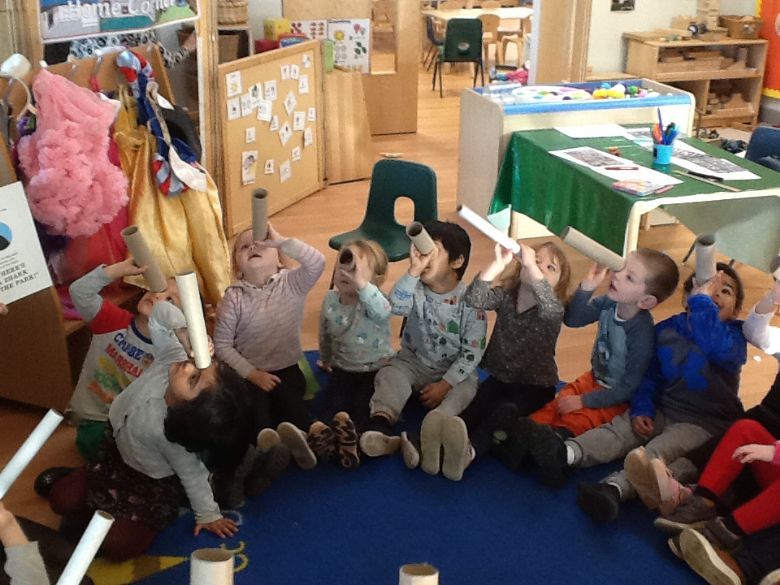 16/11/2018
Thank you to all the children who came to Nursery today wearing spots or pyjamas and raising money for Children in Need!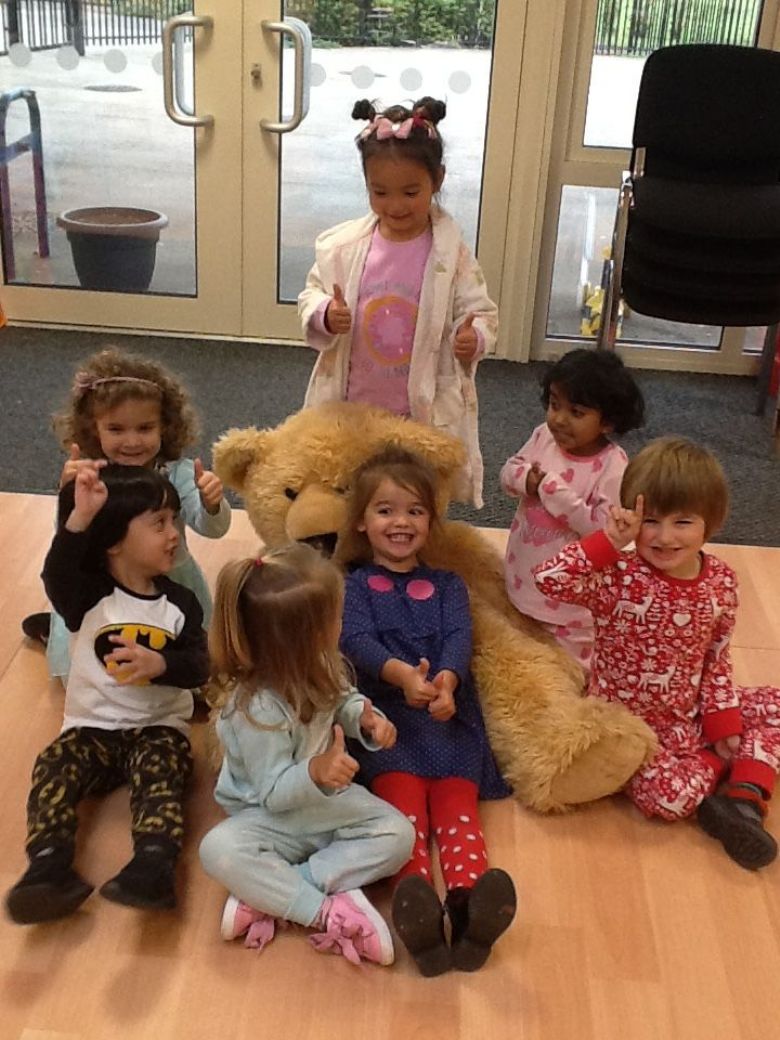 PARENT NOTICES:
15/11/18
* PLEASE REMEMBER THAT SCHOOL PHOTO MONEY MUST BE RETURNED BY 16/11/18
*CHILDREN IN NEED FRIDAY 16th NOVEMBER - CHILDREN ARE WELCOME TO WEAR PYJAMAS OR ANYTHING SPOTTY AND BRING A £1 DONATION
*WE WILL BE MAKING AND DECORATING TELESCOPES NEXT WEEK AS WE SHARE OUR NEW STORY "SHARK IN THE DARK". PLEASE BRING IN KITCHEN ROLL OR TOILET ROLL TUBES IF YOU HAVE ANY.
* WE NEED SHOE BOXES TO MAKE NURSERY RHYME BOXES. IF YOU HAVE ANY AT HOME THAT YOU NO LONGER NEED WE WOULD BE VERY GRATEFUL. THANK YOU :-)

In Nursery we learn through play and playful activities (for example, going on a listening walk, looking for shapes in the outdoor environment and making constructions). We have guided learning sessions with our teachers throughout the day in small groups. We gather together to sing songs, play games and listen to stories. Each half term our learning begins with a topic as a starting point to engage and inspire the children. Within this is the opportunity for the children's own interests to develop and direct the course that the topic will take.
In Nursery we follow the EYFS curriculum which is based around the following seven areas of learning:
Personal, Social and Emotional Development
Physical Development
Communication and Language
Literacy
Mathematics
Understanding the World
Expressive Arts and Design
We also plan activities and resource our environment to encourage children to develop their own 'Characteristics of Effective Learning'. Beginning to develop these skills, such as perseverance, taking a risk, thinking critically and making links, will equip them as learners throughout school and beyond.
Things to bring to Nursery:
A full change of spare clothes - Please ensure each item is named and available at Nursery every day (these can be left in a bag on your child's peg)
A pair of welly boots (again please label these with your child's name and leave at Nursery on the welly racks)
A warm, waterproof coat
A sunhat (during the spring/summer months)
A bag/book bag for your child's drawings/paintings etc and letters
If your child is still in nappies please provide spare nappies, nappy bags and wipes.
Provided by Nursery:
Snack – a piece of fruit or vegetable (carrots, tomatoes, bananas, apples, pears, tangerines and raisins)
Milk and water (water provided in a named water bottle)
Important Information:
Morning session: 8:45 - 11:45am, afternoon session: 12:15 - 3:15pm
If your child attends full day sessions there is a charge for the half hour lunch club from 11:45am-12.15pm. Children can bring a packed lunch or order a school meal.