Reception - Clare and Queens'
Our orange hampers that will be part of the Christmas Fair raffle are beginning to fill up with lovely orange gifts. However, we do still need some more contributions to make our boxes look appealingly full and exciting. Please continue to bring in your donations of suitable gifts. Many thanks.
Please see our weekly update, below.
Thank you to everyone who to came to watch the Reception Christmas Concert. The children did remarkably well learning new songs and performing to an audience. We are extremely proud of them and we hope you are too.
This week we have learned phonemes U and L
In maths we learned about length
Number of the week: 10
Read 'The Nativity' and talked about how we celebrate Christmas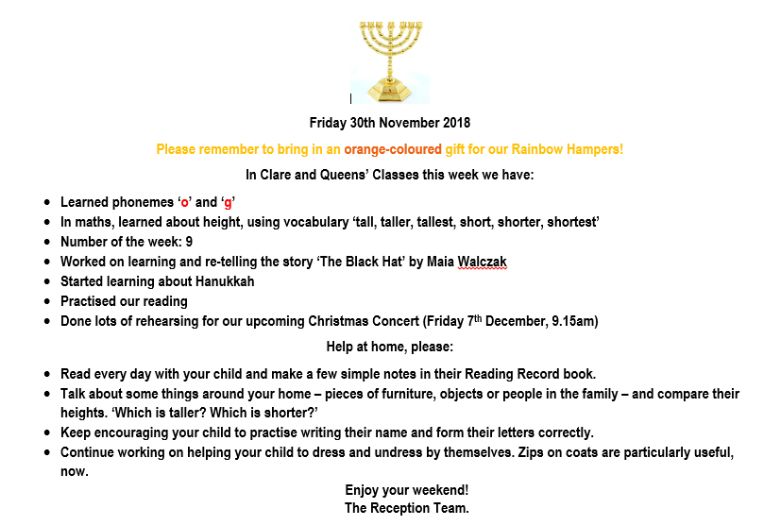 ---
While Fawcett School was cold and closed to pupils, the Reception Team stayed warm by doing lots of useful things. We now have a lovely new music wall and a water wall which will be ready to use, soon. We have also had a spring clean of our large construction area and our Mud Kitchen area.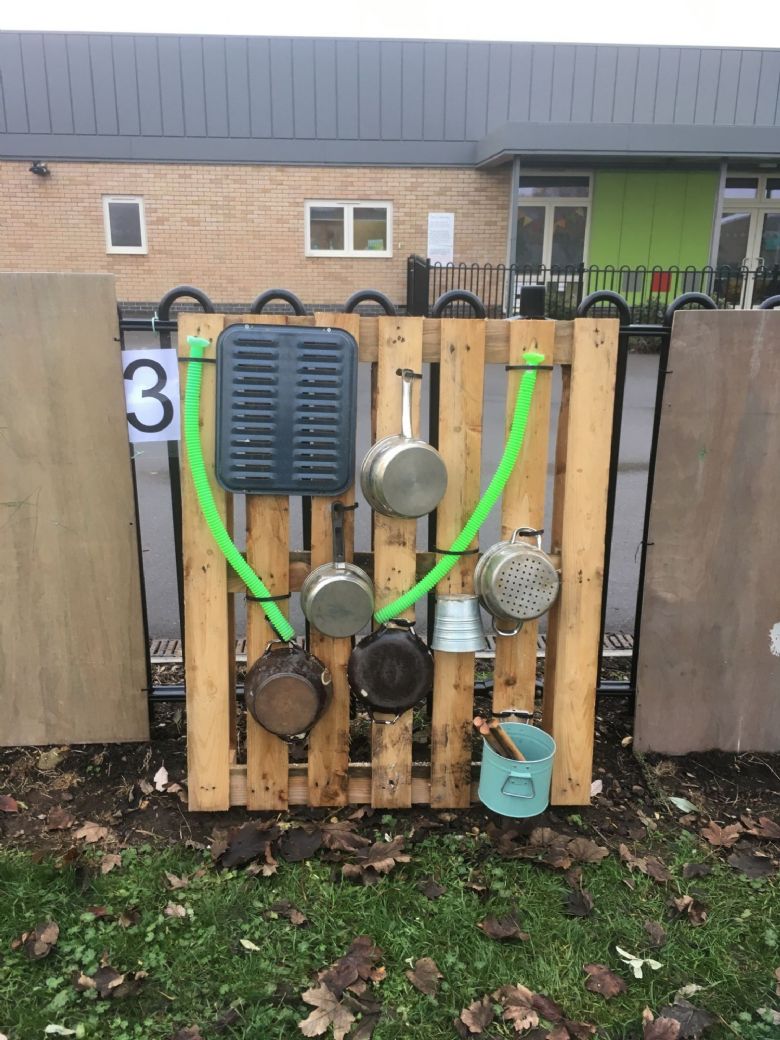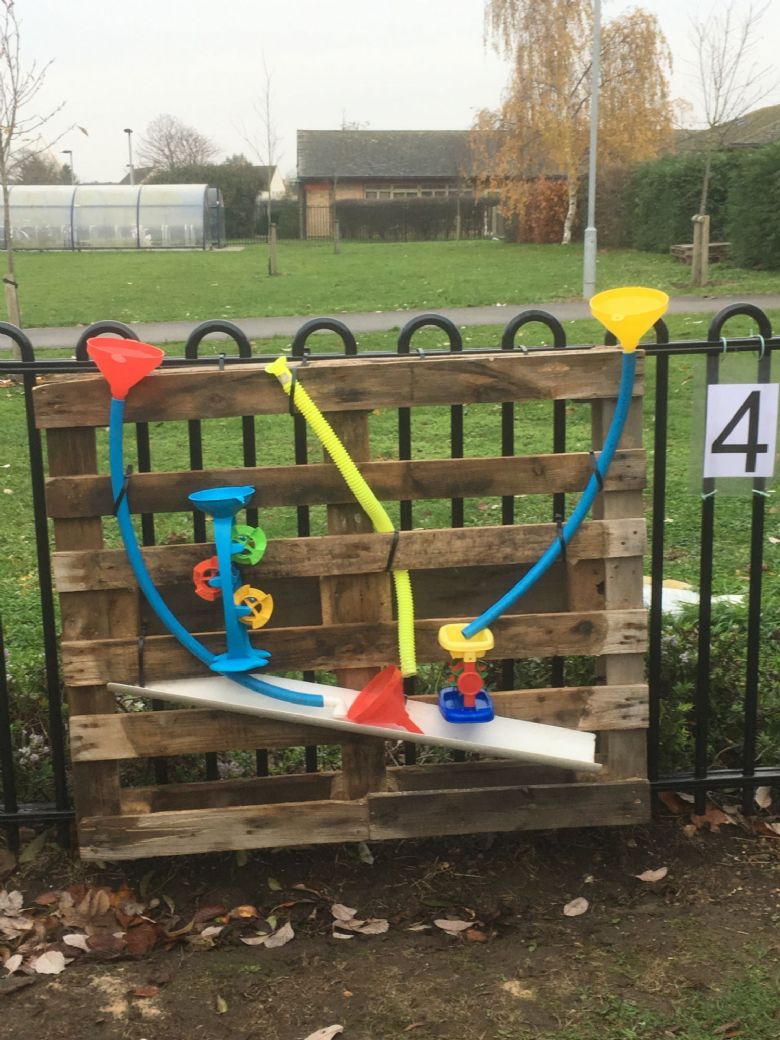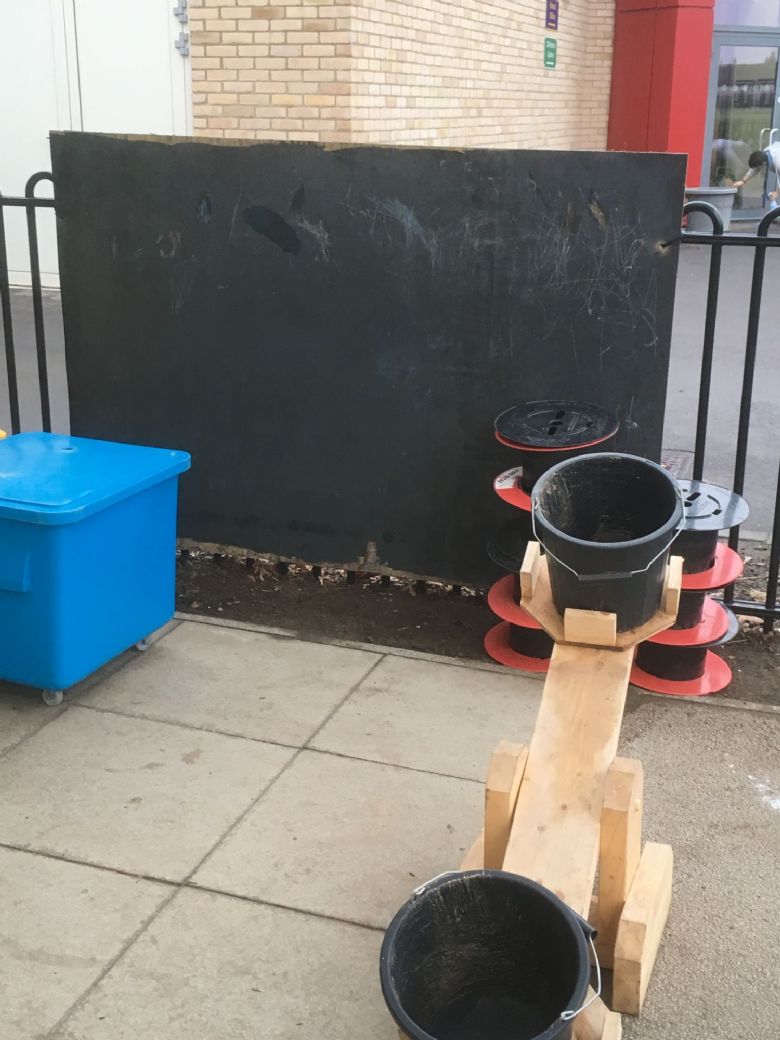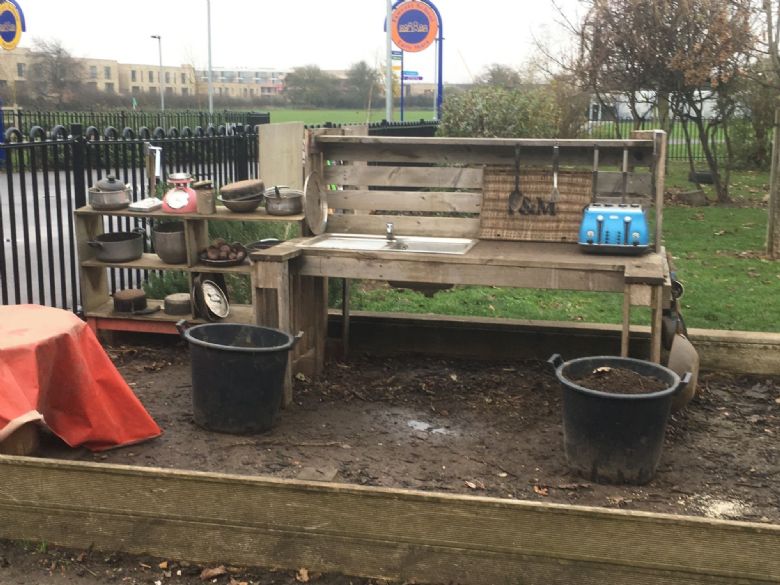 Please read our weekly update below:
Week ending 23rd November 2018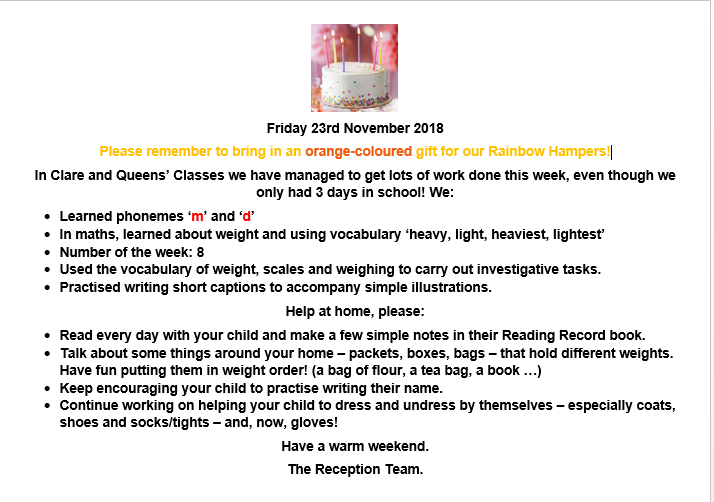 Week ending 16th November 2018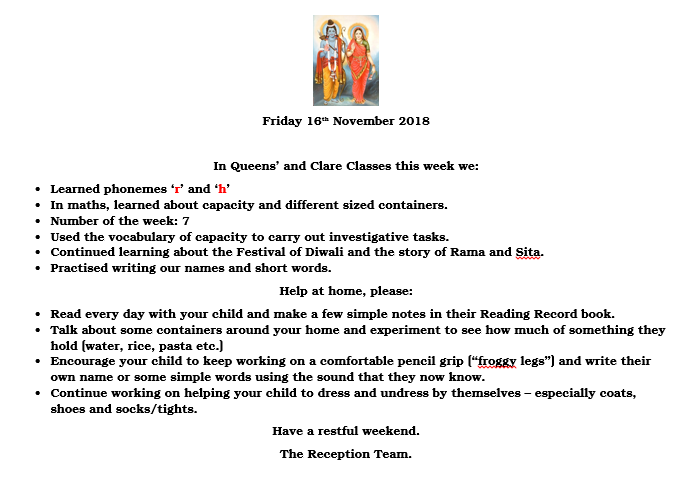 A reminder: Maths Cafe Stay and Play at Fawcett on the morning of Tuesday 20th November and at Trumpington Meadows on Monday 26th November. All Parents and Carers welcome at either session.
A call-out: Parent volunteers wanted! We would like to start our Forest School program, but in order for this to happen we need 1-2 parent helpers per session. If you like the outdoors and are willing to help out on a regular basis (every Tuesday afternoon 1 - 3) please contact Ms Jannoch in Clare Class.
---
Week ending 9th November 2018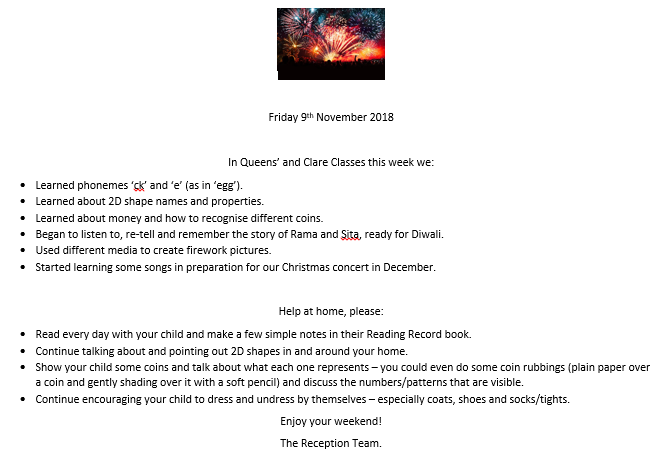 ---
Click below for our Curriculum Overview