Our Staff
Our staff have wide-ranging experience and backgrounds, but all are united in their dedication to supporting our children to thrive.
All of us, whether we are teaching directly or working 'behind the scenes' want the very best for our children and support each other to achieve this.
Senior Leadership Team
Our Leadership Team work across the Federation and have key areas of responsibility linked to the Federation Improvement Plan.
Executive Headteacher
Mrs Oriana Dalton
First and foremost, I am a teacher and a learner. I began my teaching career before Google (BG) and still have the same passion and enthusiasm for teaching and learning as I did then.
I am proud to lead the team at the Federation.
I have had the privilege of being a school leader for the last 20 years and in several different authorities. In my spare time, I am seconded to work with the Cambridgeshire School Improvement Team as a Primary Adviser.
I am passionate about ensuring that children have access to high quality teaching, learning and support to ensure they become successful citizens of the future.
Head of School for Fawcett
Mrs Jemma Calverley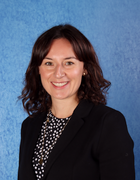 I started my career in a small village primary school just outside of Cambridge, where my passion for teaching and learning was ignited. After several years there, I moved to join Fawcett Primary School. I have worked in both schools at the Federation and have been part of the growth and development of the Trumpington Federation.
I am also a mum. I have two school aged children, who keep me very busy! I love being outside and whenever I can, I go to the allotment where I enjoy growing vegetables and flowers.
Head of School for Trumpington Meadows
Mr Ollie Monro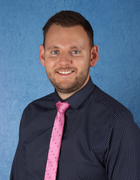 Having studied at Cambridge and Warwick, I joined the Federation in 2014, firstly in Year 4 at Fawcett before moving to Trumpington Meadows to become the Year 6 teacher, where I braved the high ropes on the residential trip and learned to love semi-colons! As part of my wider responsibilities at the Federation, I have led Maths and Key Stage 2 and have thoroughly enjoyed working with children and staff at both schools; I also served on the governing body for four years. Outside of school, I can often be found with my nose in a history book or searching local shops for extra ties to add to my ever-growing collection!
Assistant Headteacher
Mrs Clare Wilkinson
I have been working at The Federation for 18 exciting years. I have taken on numerous different roles , including teaching in Early Years, being Assistant Head Teacher and setting up and managing the Children's Centre.
I have a passion for seeing young children develop and grow in a caring, nurturing environment. Every new academic year, I love getting to know all the unique personalities of the little ones walking through our doors. I also enjoy working alongside their families to ensure each child has a positive journey with us.
In my spare time I relax by running in the countryside, seeing friends and going on adventures with my family.
Assistant Headteacher
Miss Katie Fisher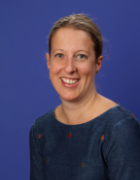 I have worked at Fawcett since 2010 years across most of the year groups within KS2. It is safe to say that Fawcett is my first love, closely followed by science and then cheese! As a teacher, it has been an enormous privilege and source of enjoyment to guide and support children through their learning journey. As a subject leader and phase leader, I have relished the opportunity to share my passion for science with colleagues. When I am not thinking about school, my mind's focus lies with my menagerie; I have two ducks, two cats and two guinea pigs. I also love to source and eat very stinky cheeses!
Assistant Headteacher
Mrs Clayton-Smith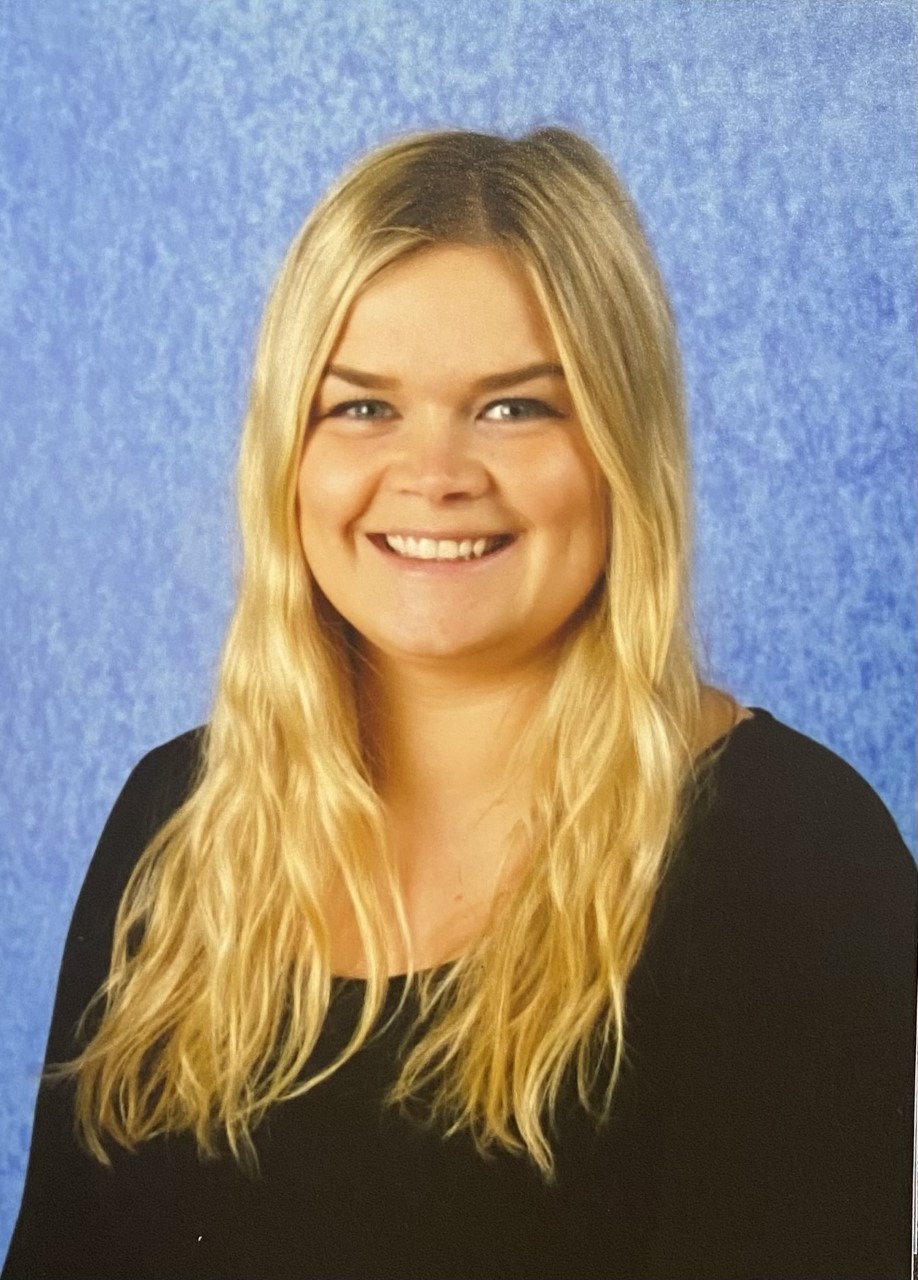 I joined the Federation following a move from Cornwall where I grew up and qualified as a teacher in 2013. Throughout my career so far, I have gained experience working in a number of schools, led various subjects and taught children from Early Years to Year 6! I am particularly passionate about primary English and have done lots in our schools to raise the profile of reading and promote reading for pleasure. When I'm not working, I enjoy spending time with friends and family, exploring new places, cooking, going to the gym and listening to podcasts.
Federation Business Manager
Mr Graham Ingrey
In addition, we currently have three TLR post holders who have additional responsibilities across the Federation:
Laura Robitaille
Sara Day
Stevie Hignett
Head of School for Trumpington Meadows - Sarah Buckerfield - currently on maternity leave
I have worked for many years in the education sector in a number of primary schools, and my enthusiasm and passion for educating and nurturing young people is as strong as ever. Having previously worked as a class teacher and SENCo, I now thoroughly enjoy leading our dedicated staff team at the Federation. My passion has, and always will be, to ensure that all children can be the best they can be academically, socially, emotionally and physically. I consider it a privilege working at the Federation with our talented staff on a daily basis to ensure that our curriculum is exciting and challenging, and will prepare our children for later life. Away from school, I can often be seen spending time with family and friends and enjoying playing or watching different sports.
Class Teachers
Year Group
Fawcett
Trumpington Meadows
Nursery
Jane Doyle
Elisa Cervel-Pena
Reception
Louisa Joyce/Amanda Brown/Nicole Stephens
Anna Carter/Claire Andrews/Polly Tullitt
Year 1
Laura Robitaille/Annabel Hansen
Anna Goodger/Georgina Harvey
Year 2
Gareth Linwood/Rosa Sanchez
Mabel Williams/Rebecca Free
Year 3
Charlotte Williams/Lily MacDonald
Hana Reston/Emma Roberts/Jack Walton/Mark Wareham
Year 4
Jess Wooley/Kate Godfrey
Erin Woolsey
Year 5
Jen Wills/Lindsay Crockford/Jonathan Yarde-Leavett
Papina Evans
Year 6
Sara Day/Lydia Jones
Stevie Hignett
PE Specialist
Nicola Lewis
Teaching Assistants
| Fawcett | Trumpington Meadows |
| --- | --- |
| Val Maiorana | Judith Bond |
| Lucie Kemp | Theresa Dixon |
| Maddie Lawson | Connor Dalton |
| Linda Nicole | Denise Larkey |
| Yamina Wood | Maria Johnson |
| Donna Walker | Vix Ford |
| Nathalie Pick | Lisa Watson |
| Liz White | Stacey Fuller |
| Emma Norris | Shweta Seetohul |
| Fiona White | Krisztina Repassy-Szucs |
| Maria Filipe | Carmel Carline |
| Timi White | Ioana Chindris |
| Donna Banks | Grizelda Davies |
| Sara Naylor | Elena Statham |
| Cat McGrath | Emma Prentice |
| Emma Prentice | Deborah Winding |
| Caroline Cubitt | |
| Emma Dakin | |
| Jacqueline Williamson | |
Inclusion
| Name | Role |
| --- | --- |
| Sonja Waldman | Family Partnership Worker (Trumpington Meadows) |
| Nicky Wickett | Family Partnership Worker (Fawcett) |
| Sue Arkle | Inclusion Coordinator (Trumpington Meadows) |
| Lisa Ovenden | Inclusion Coordinator (Fawcett) |
| Anna Cusano | Early Years Inclusion Coordinator |
| Lucy Roberts | SENCo |
| Rachael Downing (maternity leave) | SENCo (Trumpington Meadows) |
| Anna Kent | SENCo (Fawcett and Trumpington Meadows) |
Administrative and other staff
| Name | Role |
| --- | --- |
| Graham Bass | Caretaker |
| Debbie Larke | Office Manager |
| Francine Coates | Office Administrator |
| Anne Field | Finance Officer |
| Jen Hefti | PA to Executive Headteacher / Clerk to Governors |
| Richard Taylor | Caretaker |
| Liza Taylor | Office Administrator |
| Sybil Lang | Office Administrator |
| Lucy Tanner | HR Manager |
| Beth Gardner | HR Officer |
| Sharon Fuller | Midday Supervisor/site staff |
| Sara Naylor | After School Club |
| Vivienne Lawson | After School Club |
| Hannah Glencross | After School Club |