Mon 30th March - Fri 3rd April
Dear Year 1 parents and children,
I hope you are all keeping well at home! Here are some more home learning activities for this week. Please remember all activities can be done on paper/copied from the screen and do not need to be printed off. I know Education City has been a bit challenging over the past week, I will continue to upload activities on there but ensure there are plenty of non-education city activities uploaded here. Keep safe everyone and keep reading :)
There are activities for Monday-Wednesday. Thursday would have been the beginning of the Easter Holidays, so we will not be setting work from this point onwards until Monday 20th April (when children were due to return for the beginning of the Summer term). Please use the Easter Holidays to catch up on any outstanding Education City homeworks. Enjoy your Easter as best as you can and I look forward to hopefully seeing you all soon!
From Year 1 Team
Mrs Begum, Mrs Godfrey, Mrs Gordan & Miss Williams
Phonics
The sound to focus on for these three days is the "au" sound as in sauce.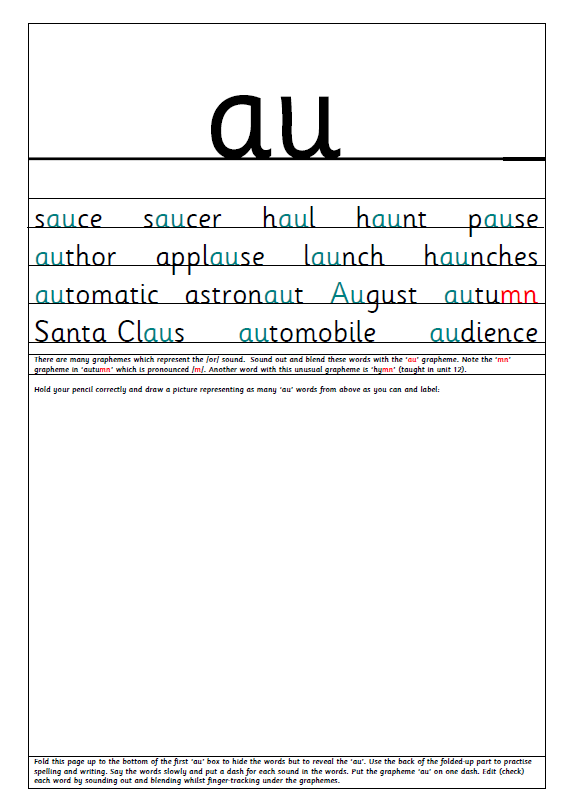 Additional activities in relation to the "au" sound:
Practise the au sound/ digraph using PhonicsPlay.co.uk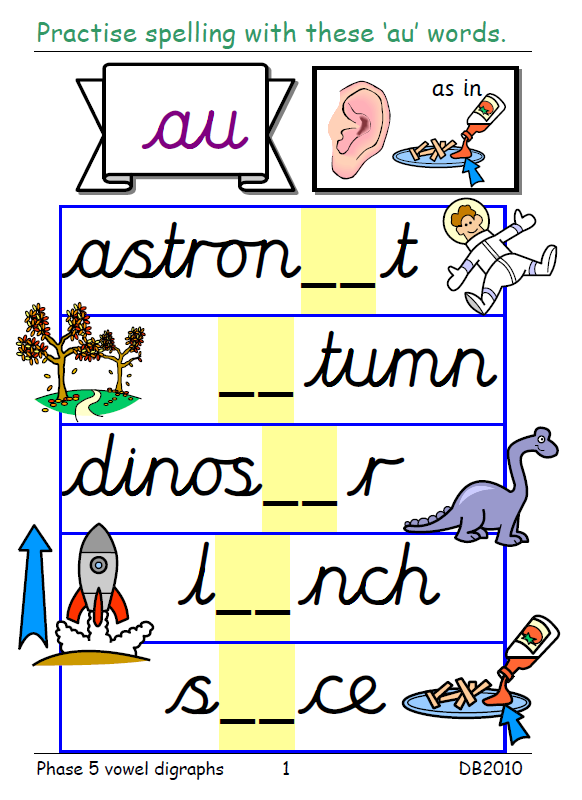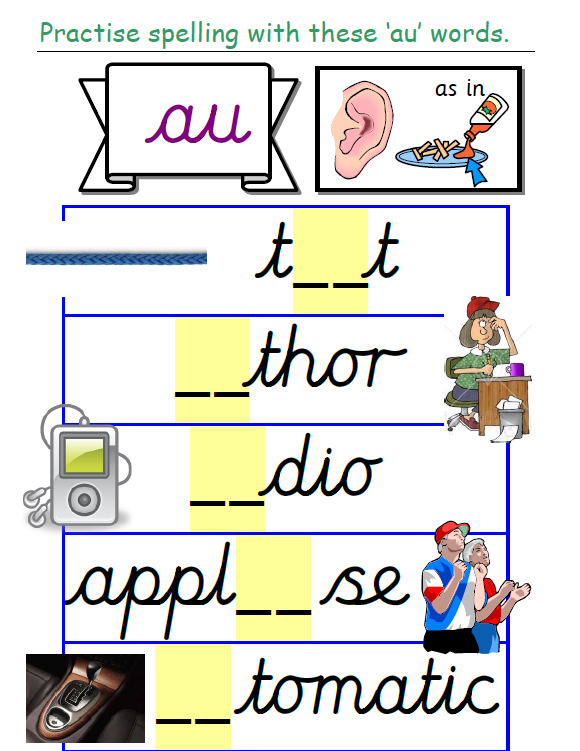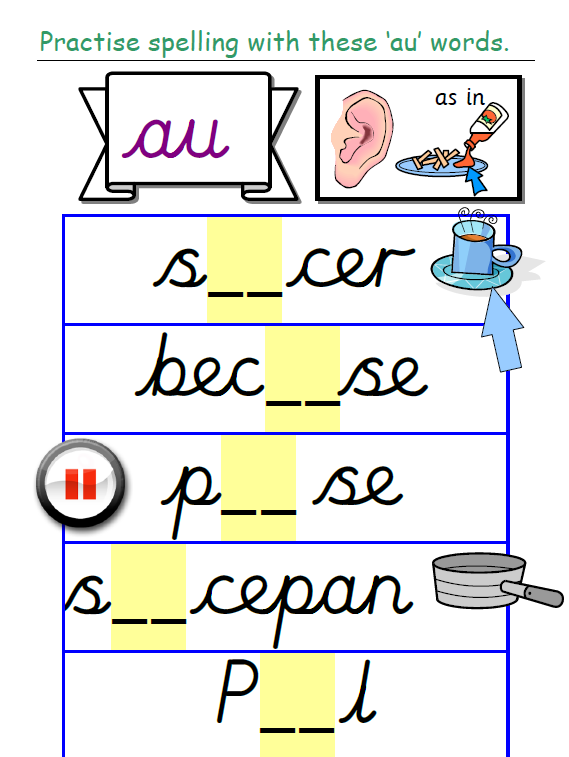 Reading
Enjoy reading at home!
Magazines, fiction books, non-fiction books, cook books, poetry, counting books etc.
Use your phonics to decode words or hunt for the sounds in your books.
Please keep your reading record up to date.
Listen to stories on cbeebies iplayer.
David Walliams Stories online - https://www.worldofdavidwalliams.com/
Reading/Writing Activity: (Monday - Wednesday)
Write a book review each day of one of the stories you have listened to or read yourself.
Questions to answer in your book review:
What was the title of your book?
Who was the author?
Was it a fiction or non-fiction book?
Who was the main character?
What did you enjoy the most?
What did you least enjoy?
Maths - Weight & Mass
This week teach your children about weight and mass. The following link below consists of a series of 5 lessons and activities for each lesson for you to complete at home with your child. The key vocabulary to focus on is weight, heavier,lighter, heaviest, lightest & mass.
Link : - https://whiterosemaths.com/homelearning/year-1/
Art - (Monday)
Explore a passion Look at the paintings of Henri Rousseau online and ask the question prompts found in the attachment link below. He is a good artist to explore and there are lots of video clips about him online
RE - introduction to different places of worship -( Tuesday)
With your child go through the powerpoint attached below - "Introduction to places of worship" & discuss about different places of worship with your child. After the Easter holidays we will focus on each religion and their place of worship independently.
Activity - Make a information booklet about the different religions & its places of worship you have discussed with your adults at home. Dont forget to include a picture & caption.
Science - (Wednesday)
Read the story of the very hungry caterpillar and discuss about the lifecycle of a caterpillar and how it turns into a butterfly. Also show children the video link on youtube about the lifecycle of a caterpillar to a butterfly.
Youtube link to the story of the very hungry caterpillar - https://www.youtube.com/watch?v=75NQK-Sm1YY.
Caterpillar lifecycle video link - https://www.youtube.com/watch?v=V5RSpMQQOpw
Activity - On a piece of A3 paper can you make a poster about the lifecycle of a caterpillar. Make sure you include some interesting facts, pictures & captions in your poster.