Fitzwilliam Class - Ms Stow
Phonics:
Our most recent Phonics work has been:
/j/ spelled g(e), g(i), and g(y). Examples: Gerald, giraffe, bicycle.
Students have learned that when the g appears followed by i, e, or y, it changes it's sound from a hard g (as in garage) to a soft /j/ sound.
/igh/ (long i sound) spelled igh, ie, and i_e. Examples: high, lie, time
Mathletics
Please spend about 30 minutes per week on the assigned Mathletics challenges. This will be updated weekly.
*If your child's account does not reflect an assigned challenge, please just continue to select activities that your child needs to work on. There seems to be a glitch in the system preventing some students from seeing assigned challenges.
PE Days:
Wednesdays with Ms Stow
Thursdays with Miss Smith
*All students are expected to have their PE kits in class ready to be used.
---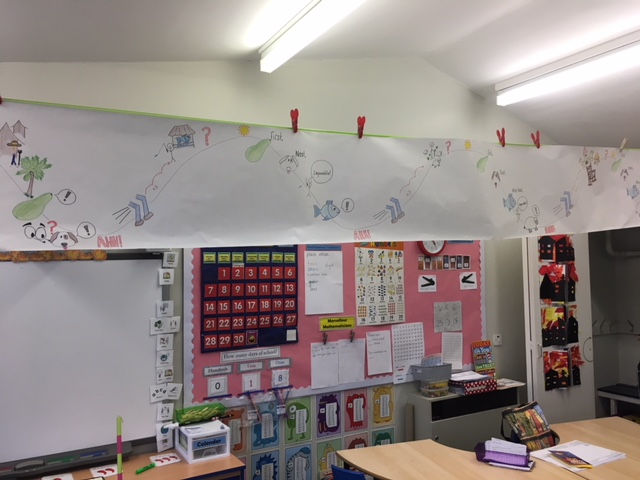 ---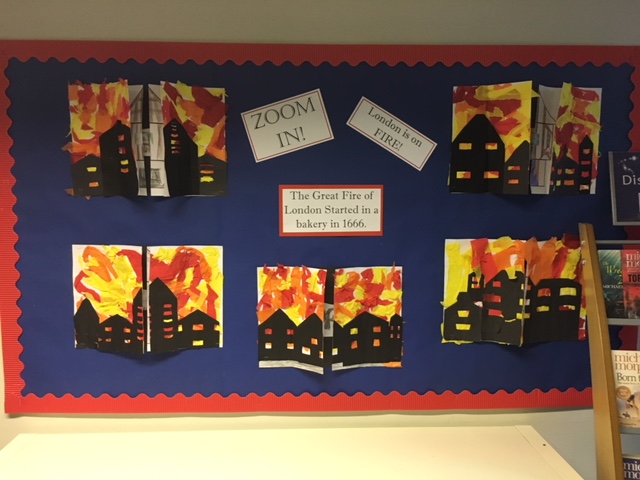 Welcome to Fitzwilliam Class! We have been learning about The Great Fire of London through role play, creation of models, artwork, and reading of various texts. In English, we are adapting and re-telling stories based on our class text- The Papaya that Spoke (please ask your child to tell you the story).