A message from the Head of School
Mrs Jemma Calverley
Head of School for Fawcett Primary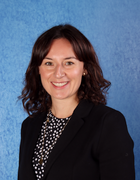 My name is Jemma Calverley and I am the Head of School at Fawcett Primary School.
I started my teaching career in a small village primary school just outside of Cambridge before I joined the Fawcett team in 2011. Then, Fawcett was a single school with the vision of a second school in the pipeline. I have been on this journey with the school, starting a second school, seeing the building develop and progress to where we are now, having two schools that make up the Trumpington Federation.
During my time here, I have worked as a senior leader at both schools and as a team had positive impact on the teaching and learning across the schools.
Working at the Federation has also provided me with additional opportunities. Recently, I have been seconded to experience headship at a small village school.
This experience was enriching and cemented my love for the Federation and the community surrounding our school. After my secondment, I returned to Fawcett and shortly after applied to be the Head Teacher, in the role in which I currently work.
I am also a mum to two primary school aged children. This keeps me busy outside of school. I do my best to share in my own children's learning by taking a keen interest in their curriculum. We read together as much as possible so, I do my best to practice what I preach!
Our vision and ethos are at the heart of everything we do. I am immensely proud of our school's community and everything it has to offer. I believe that education is a partnership between home and school, and therefore, we ask you to work with us in our drive for continuous improvement so that we can help your child to achieve their very best.
Throughout your child's time with us, there will be lots of opportunities to visit the school and get involved. The closer we work together, the more we can achieve.