2018 - 19
Reminders:
TRIP: Confirmation came late, but we are going to a library by foot next Friday, 1st February and we would love parent volunteers! Letters have gone home, please return the slip to Mrs McIntosh if you would like to join us on a 10 ish minute walk to the library!
*** Every day your child must bring their book bag into school. This must contain: phonics folder (purple), spelling folder (blue), library book and band book. ***
Many children have been coming in to school without these things in their bag, meaning they miss out on important learning. Please help your child to remember everything they need each morning.
The final collection date for topic homework is WEEK BEGINNING 11TH FEBRUARY. Any homework brought in before this date will be sent home again, so that it doesn't get lost or broken before our special sharing day on Friday 15th February. Thank you for your understanding.
---
Phonics: Our sounds this week are ee (as in week) and e-e (as in theme). We will discuss how the same sound can be spelt in these 2 different ways.
Mathletics has been updated! Please spend about 30 minutes per week on the assigned Mathletics challenges. The challenges have now been updated according to what we have covered so far in Year 2. Your child is also free to do any other activities on Mathletics.
Children's log-ins are the same as last year, however they will also be stuck into your child's Homework/Spellings folder.
---
Week Beginning 21st January 2019
This week we have been learning by heart a version of 'The Tunnel' by Anthony Browne. Please ask your child to tell you the story!
To help them learn the order of events in the story, we had a very fun lesson with the Bee Bots. The children had to program the Bee Bot to get from one part of the story to the other. They had lots of fun using trial and error to make it work! This was also an important ICT lesson about algorithms, and we had a discussion about what an algorithm is.
Photos attached!
---
Week Beginning 14th January 2019
This week we have wrapped up our time topic in Maths, and our letter writing in English. The children have worked very hard writing a letter to Anthony Browne about their favourite of his books, and what they like in particular about each story. The results have been great (some pictures below), and it is lovely to see the children engaging with authors and stories in this way.
We have also come to the end of our topic in Maths during which we have been learning to tell the time. Please help your children to practice the skill of telling the time as much as you can at home. It is an important life skill, and also a key target to hit in Year 2. Things like asking your child what time it is; having conversations about what you are doing at each time in the day; and recognising the time in different places/formats are all great ways to support your child's learning.
---
Week Beginning 7th January 2019
Happy 2019 and welcome back! After an incredibly busy Christmas period, an excellent Christmas play, and a big rest, we are back to our normal routine.
The newsletter for the new term has been sent home, and is also available to view on the Year 2 main page. This lists information about our upcoming learning, the homework your child should be completing this term, and lots of other important bits. There is also an updated timetable available on our class page, at the bottom of the page.
As I'm sure most of you have been told, this week King's Class gained some class pets - we now have resident snails! This is to support our learning in science, and also to teach the children how to be respectful to other living creatures. Please ask your child how the snails are doing!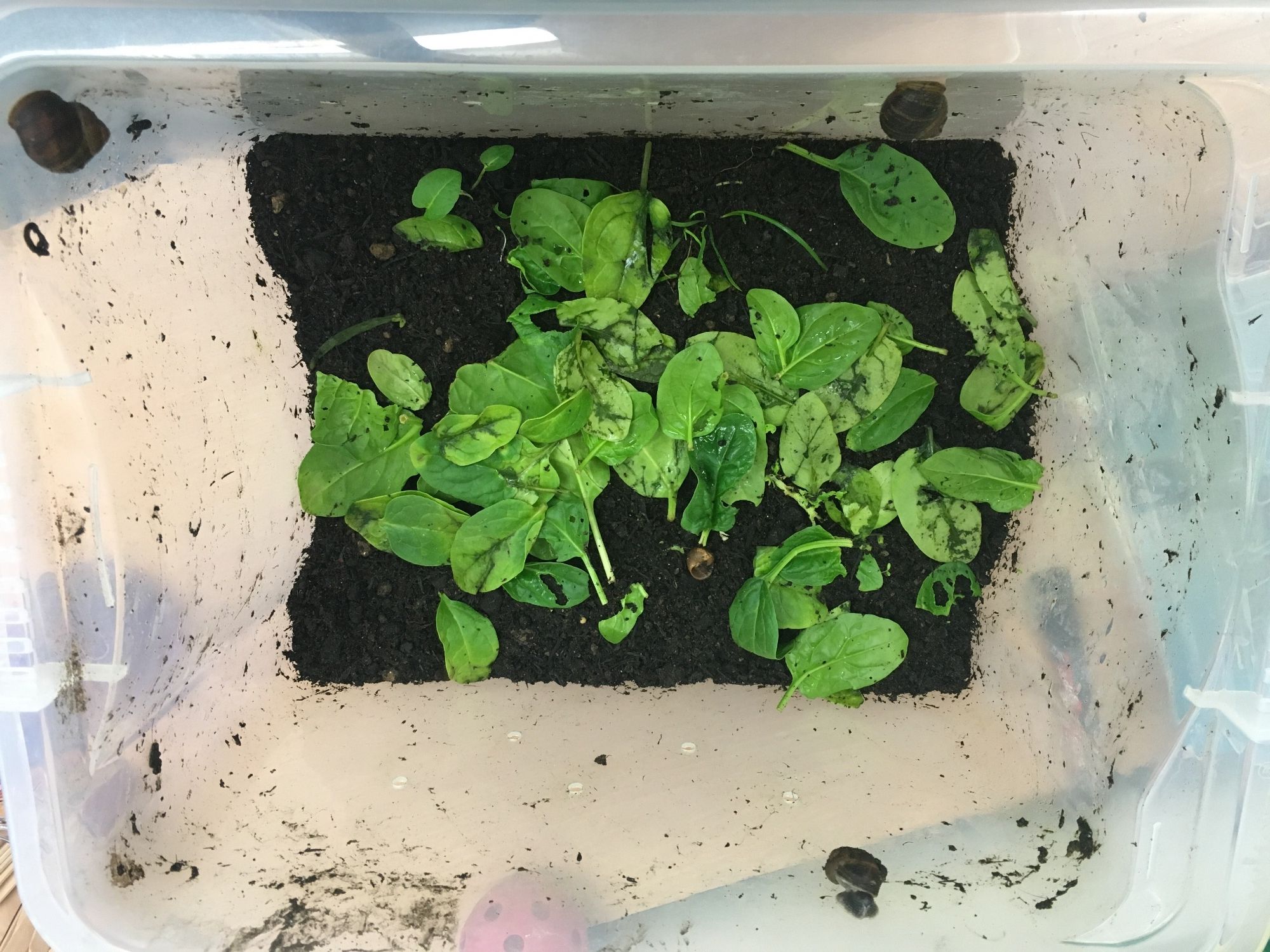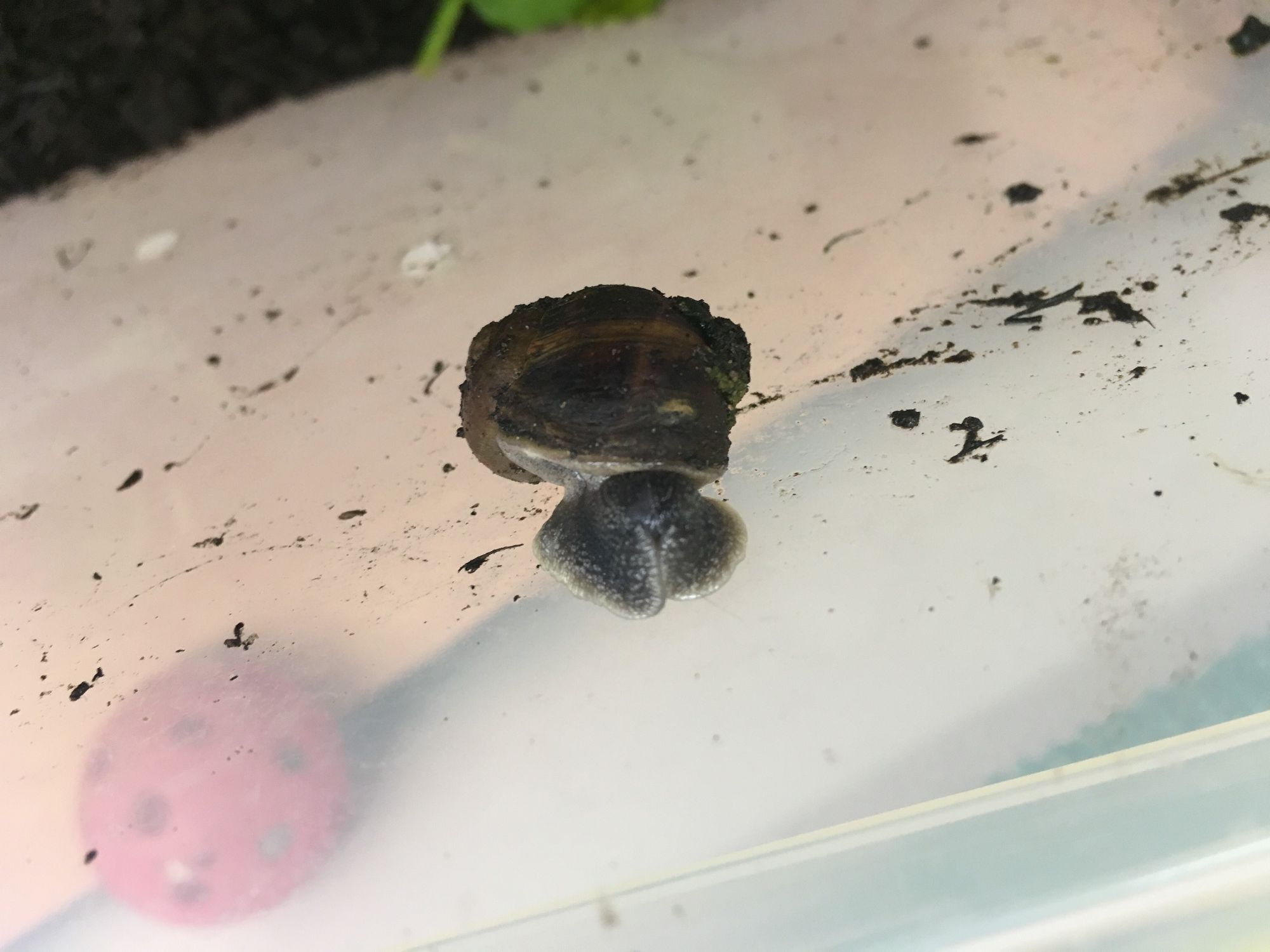 Finally, just a quick reminder to make sure that your child is bringing their book bag/a bag with all of the contents listed at the top of this page, each day. Please also remember to record any and all reading that is done at home in your child's reading record.
---
Week Beginning 5th November 2018
This week, King's Class had an exciting Art lesson. We learned about mixing primary colours to make secondary colours, and we even had a go at mixing our own paints! Then we used these paints to make some art work inspired by Bonfire Night. We talked about why Bonfire Night is celebrated, and had an excellent discussion about where the Gunpowder Plot happened before or after the Great Fire of London (Answer: before!).
The children used bright colours to paint firework-inspired designs on black paper. Hopefully, you have seen the fabulous outcome of this lesson, as the art was sent home on Friday. I hope you agree that they look fantastic!
---
Week Beginning 29th October 2018
This week we returned to school after a relaxing week off.
We had a very exciting afternoon on Monday. After spending a few lessons constructing a model of a Tudor house, we simulated the Great Fire of London by burning them! Below are some photos of the exciting lesson. Thanks to Mr Bass for helping Ms Stow and I set this up.
---
Hello and welcome to the page for Year 2 King's Class! During Autumn term we are learning about the Great Fire of London through our Topic lessons. So far, we have learnt about how the fire started; how and why the fire spread across the city; how the fire was eventually put out; and now we are learning about changes that were put in place to stop it happening again.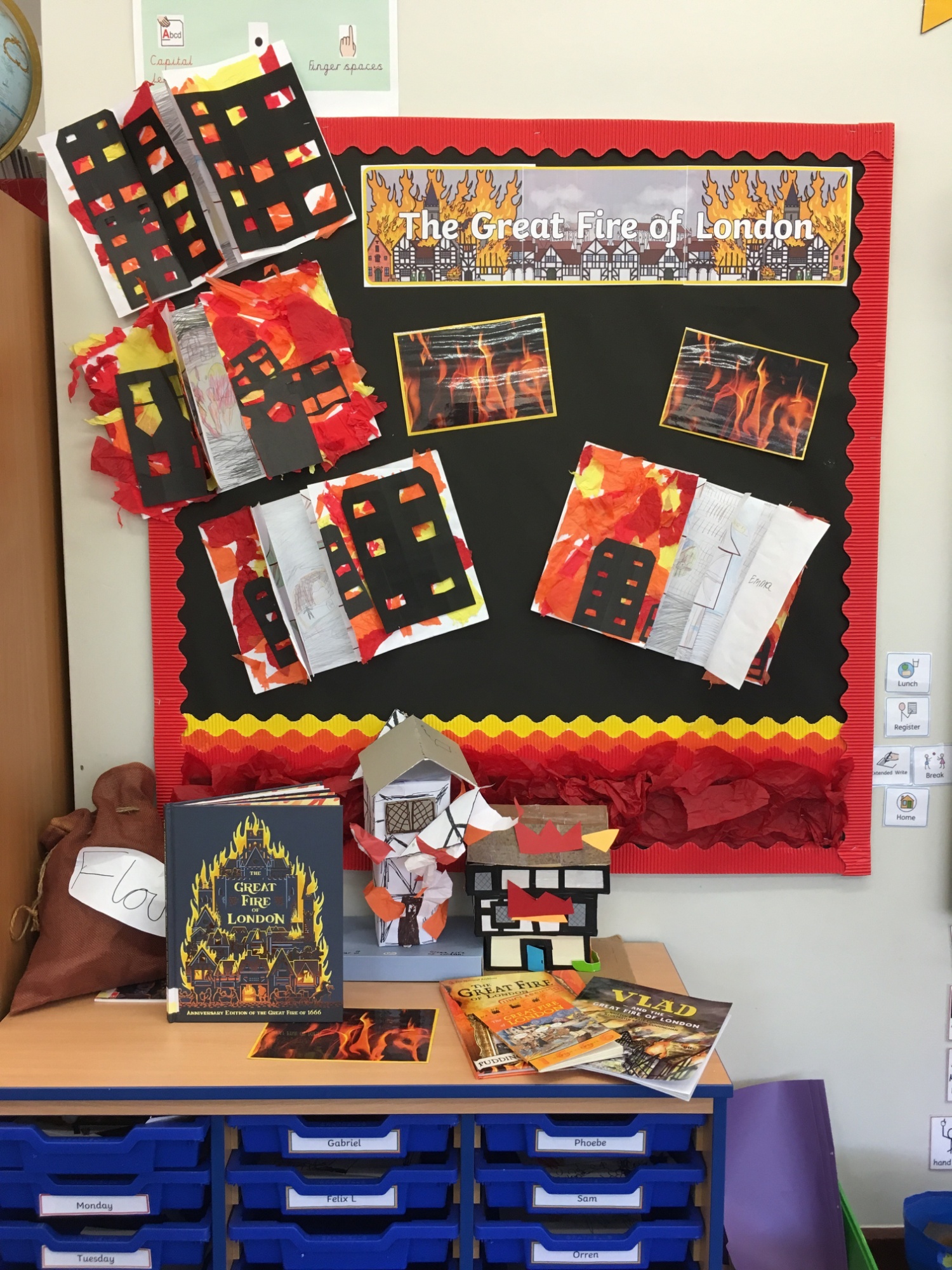 ---
PE Days:
Thursdays with Miss Smith
Fridays with Mrs Prentice
*All students are expected to have their PE kits in class every day ready to be used.
---
Please see our class timetable below.
Further information and updates to follow.