week commencing 16th Nov 2020
This week we started learning about the Diwali celebration.
The children have listened to the story of Rama and Sita.
They have been making Rangoli patterns using loose parts.
We had a look at how Hindu families celebrate Diwali by decorating their houses, making sweets and lighting candles. Two of our friends in Clare Hall class brought in Diva Lamps and told us how they celebrate Diwali at home.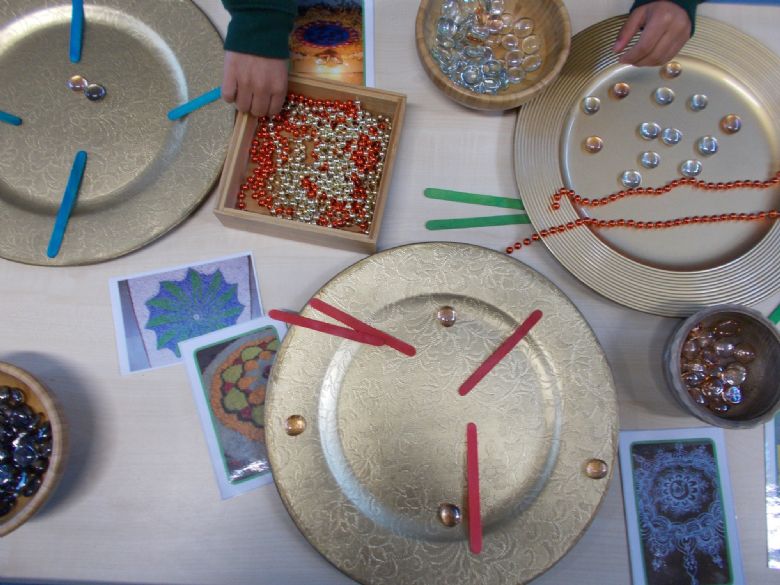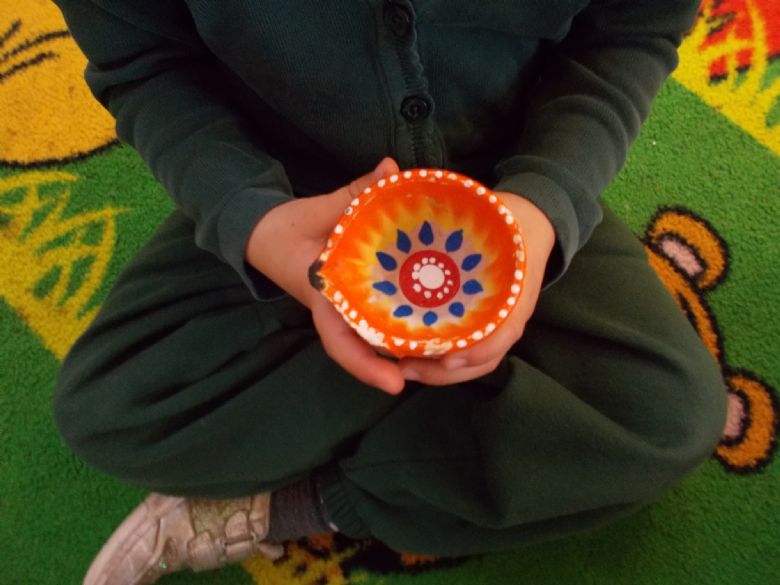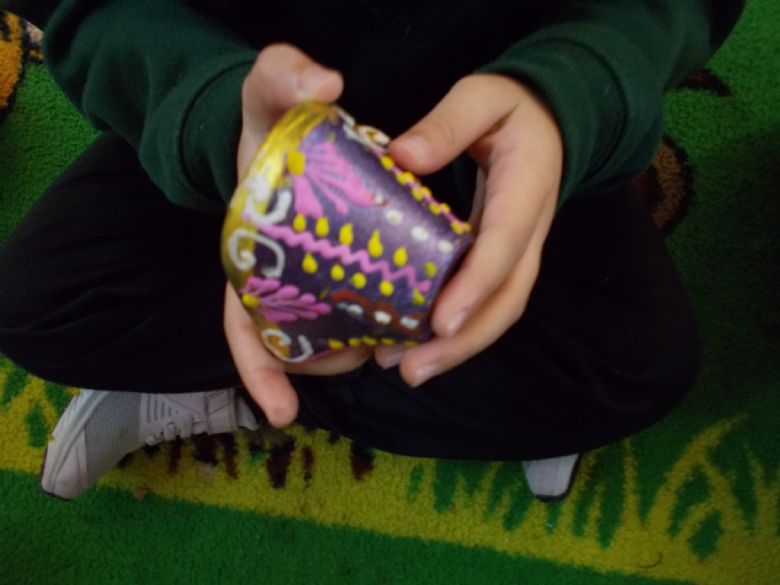 In maths the number of the week is 8.
The children have been learning about capacity. We have been using the terms full, half full, empty, nearly full and nearly empty to describe the amount in different containers.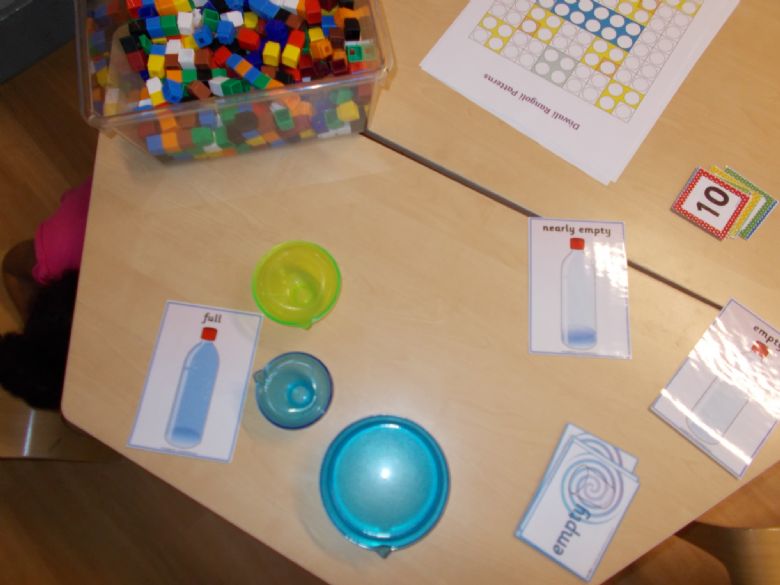 We have started to eat our lunch in the classroom. The children choose a different person to sit beside every day.