Week commencing 9th March 2020
This week, Ms Coppola brought Woody the corn snake to show the children in Newnham Class. The children enjoyed looking at the way the snake coiled, slithered and slid around. They also observed how his tongue flicked in and out of his mouth and some children were able to stroke the snake: they were surprised to feel how smooth and warm he was!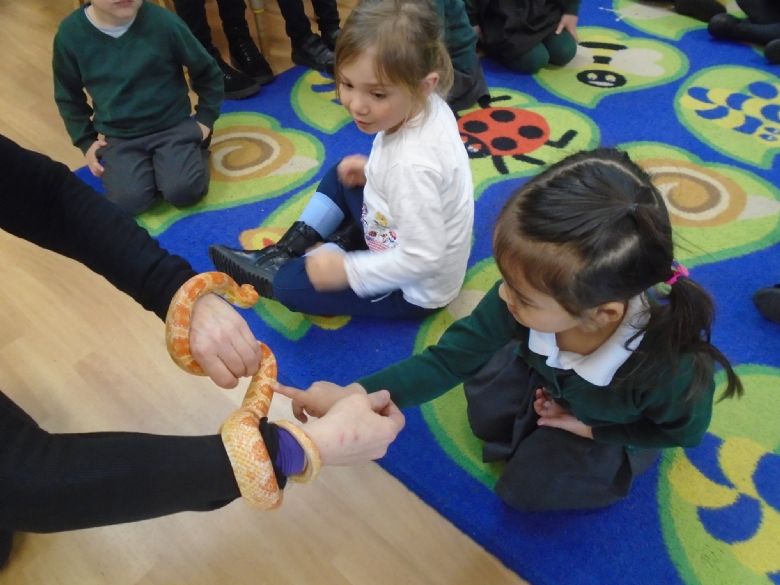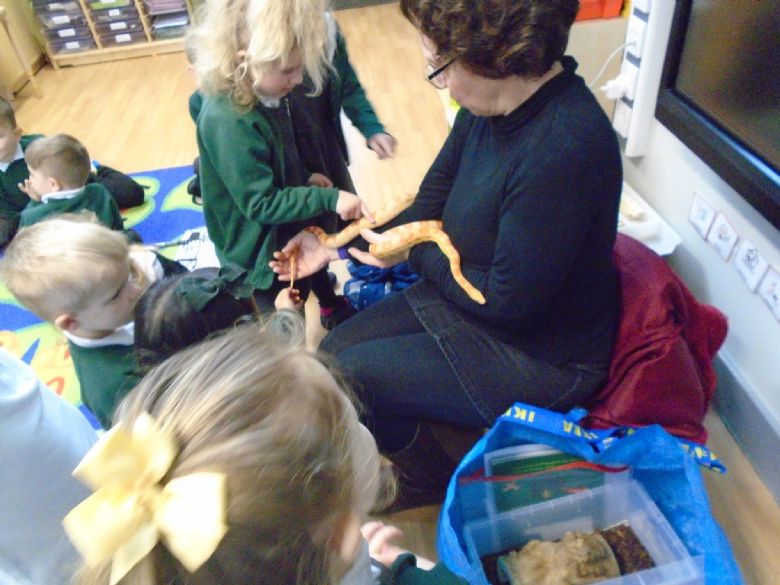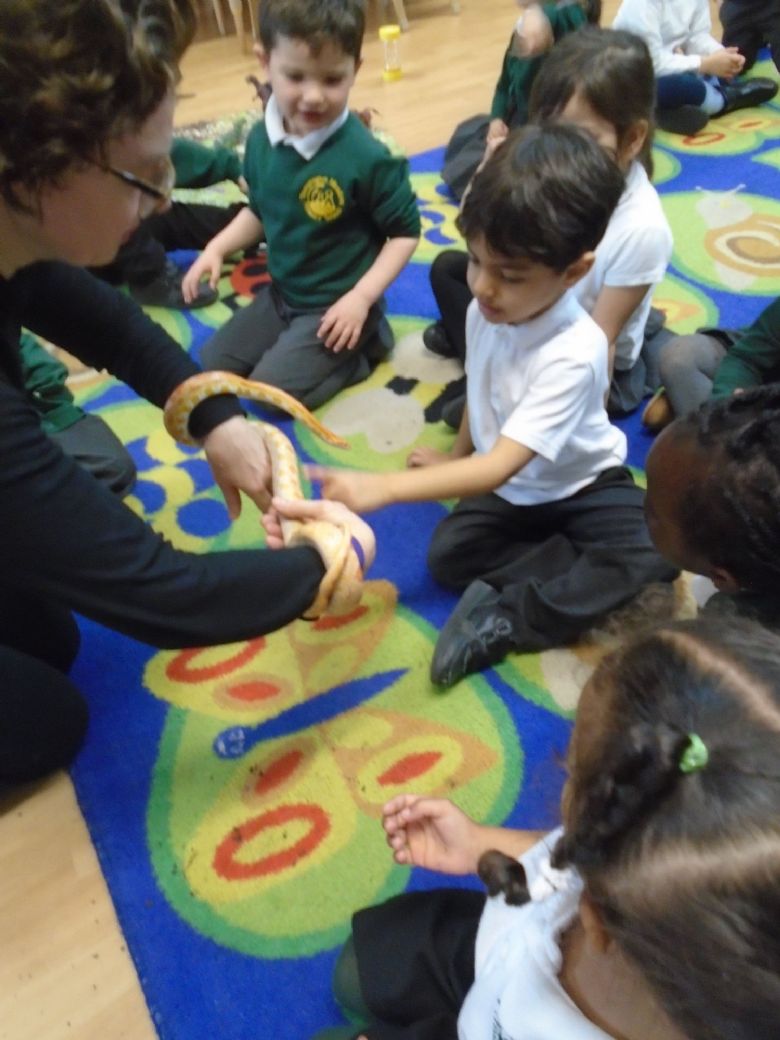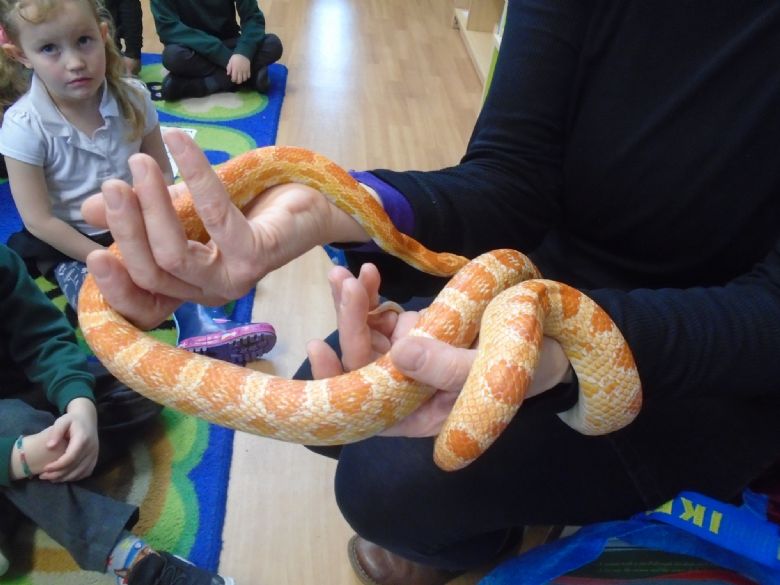 We used the first hand experience of feeling, observing and watching the snake to generate a lovely list of describing words. With these words, we then had a go at writing a 'Snake' poem. What super ideas they came up with. The children also did some great sentence-writing about the snake.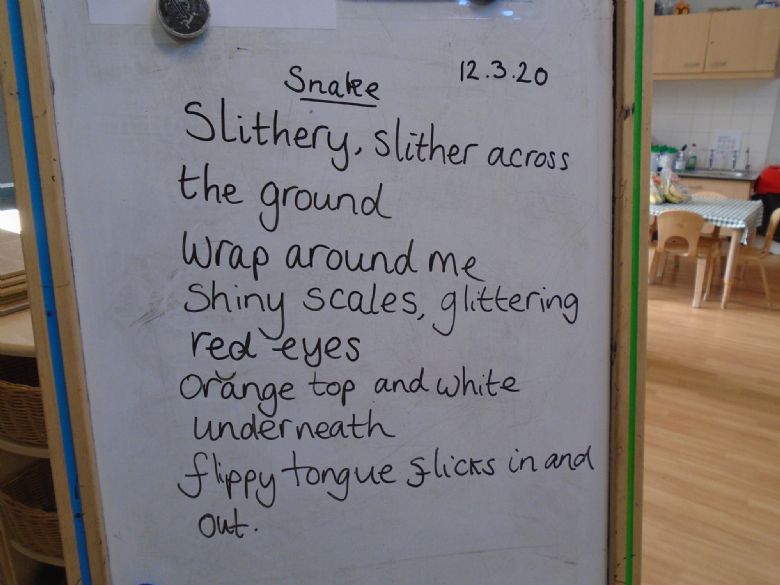 The children have also had a go at writing their own 'speech bubbles' for some of the characters from the Gruffalo story.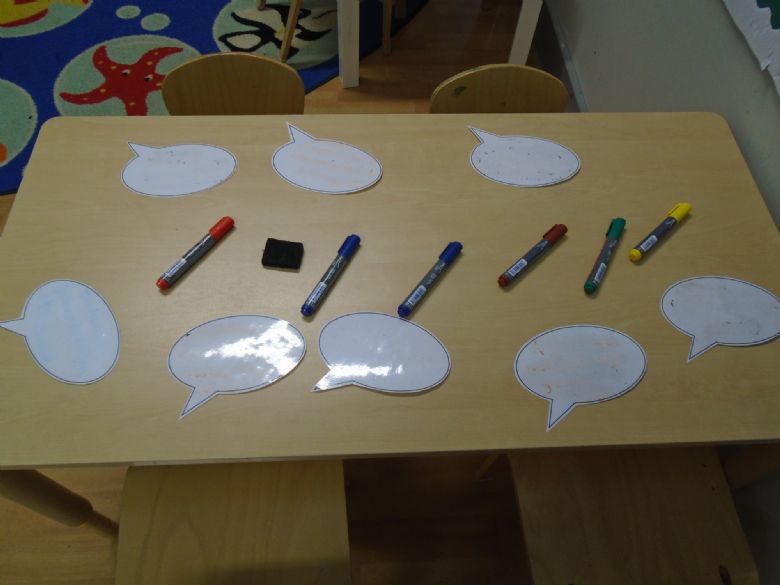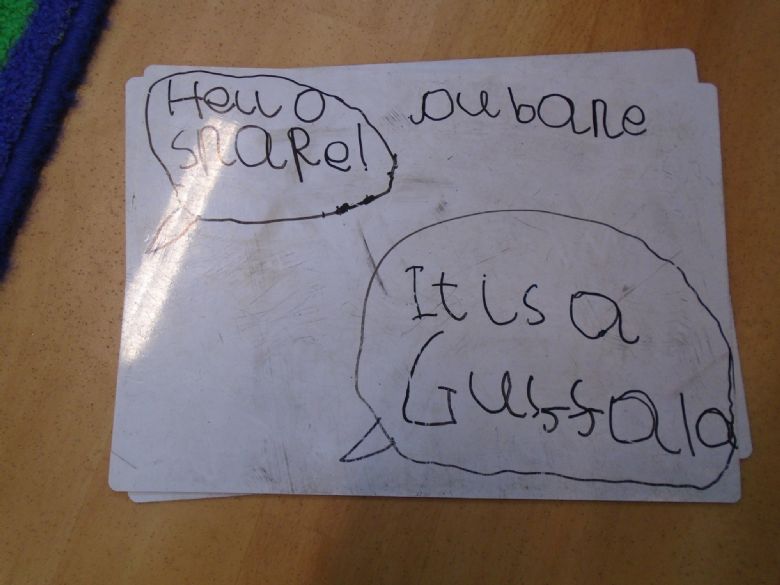 In our phonics this week we have learned the code for /z/ (as in zebra) and /zz/ (as in jazz). See if your child can remember the actions to these sounds.
The children have also been working really hard on improving their subtraction skills. They have been using pieces of Numicon with glass gems to help visualise what a subtraction problem might look like. The children are becoming increasingly confident with writing their number sentences, too. Great work, everyone.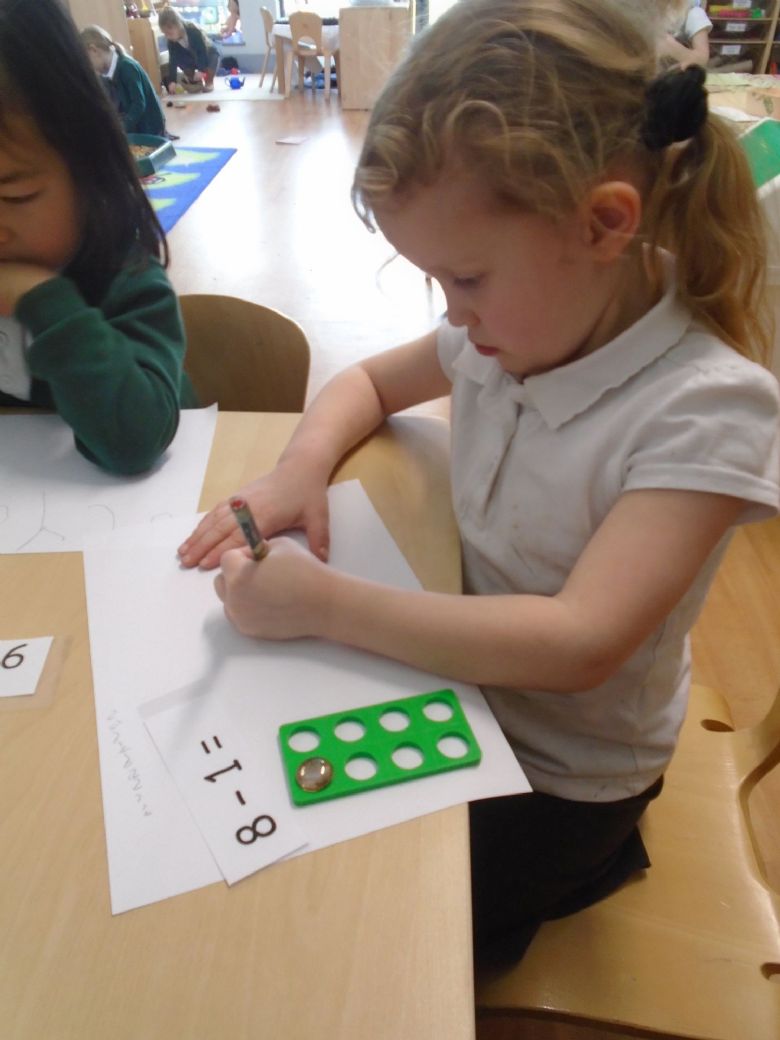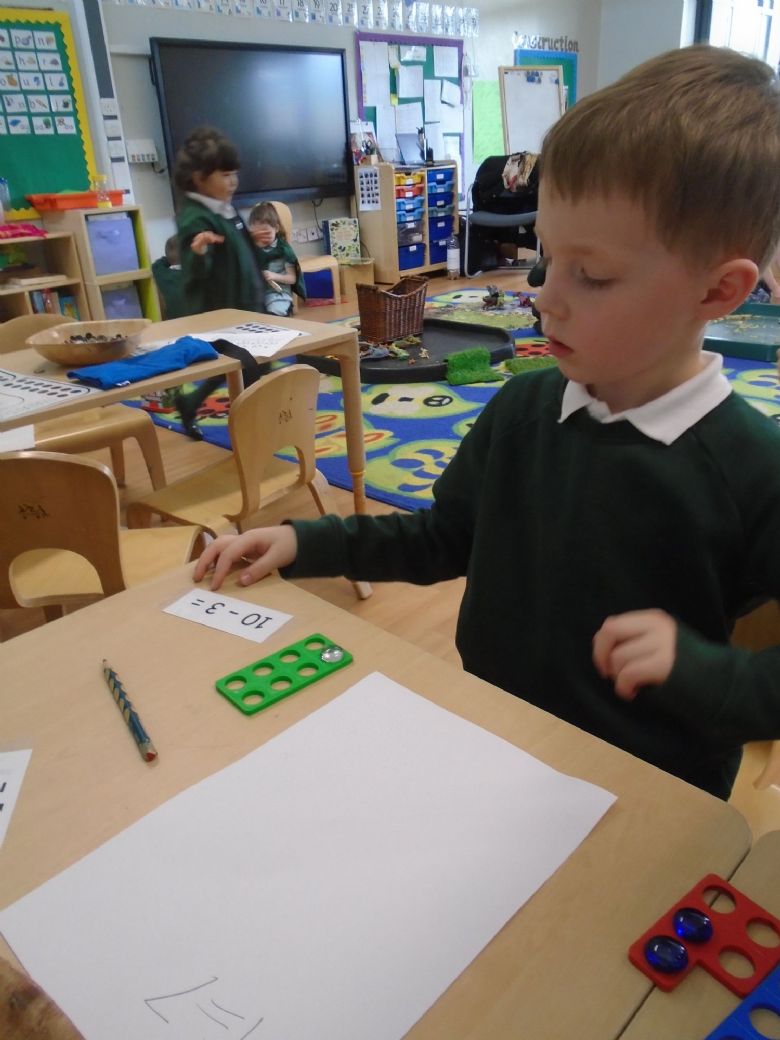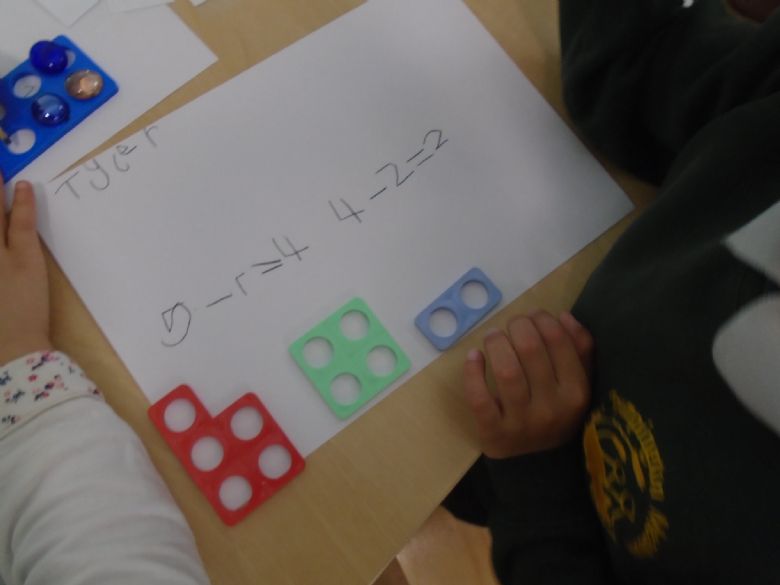 At Forest School this week the children had a go at climbing trees and swinging in a hammock. The children all had a wonderful time. Thank you, Parents, for helping to make this such a great experience for the children.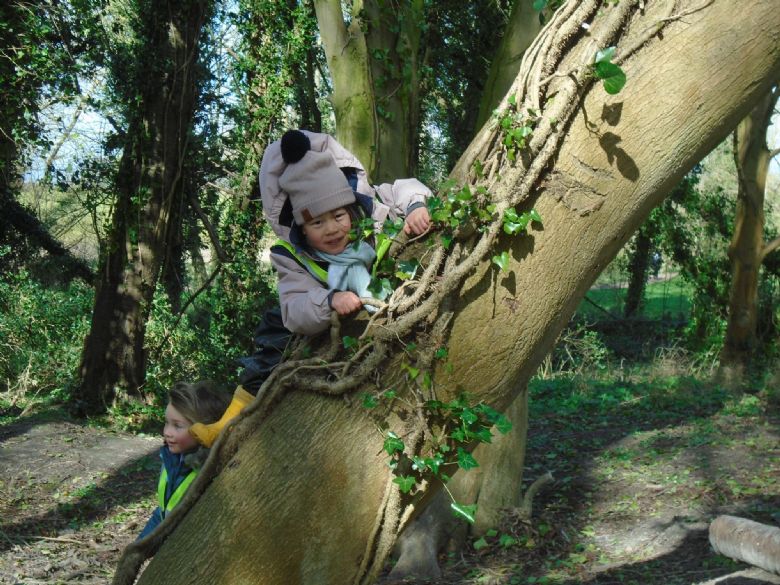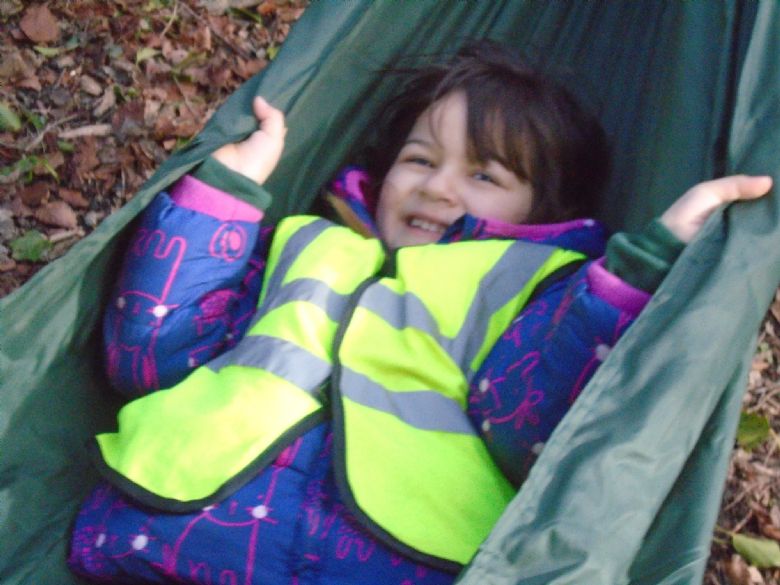 Enjoy your weekend.