Week commencing 7th October 2019
Yet another busy week and your children have been working and playing hard.
In maths, 'Number of the Week' has been 3. The children have practised writing the numeral, counting three objects and recognising the numeral in lots of different contexts. In their independent and guided work, the children have been using the vocabulary of 2D shapes to discuss and explore patterns and pictures that they have made.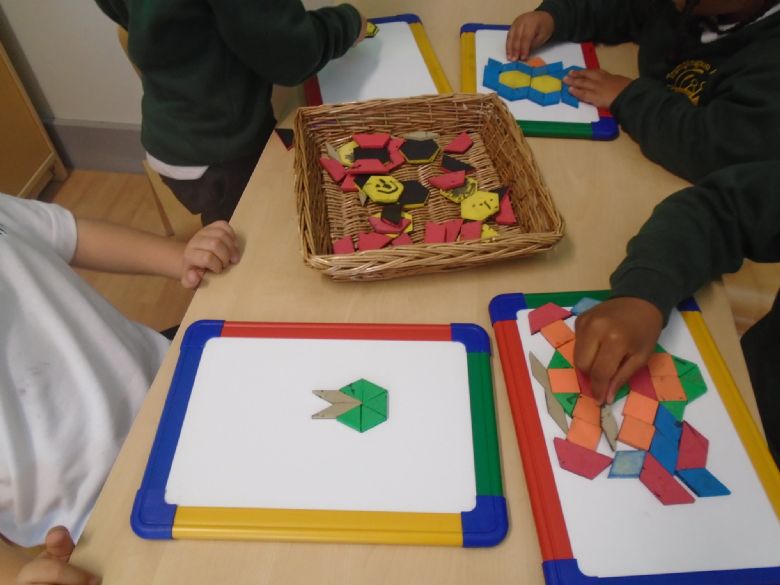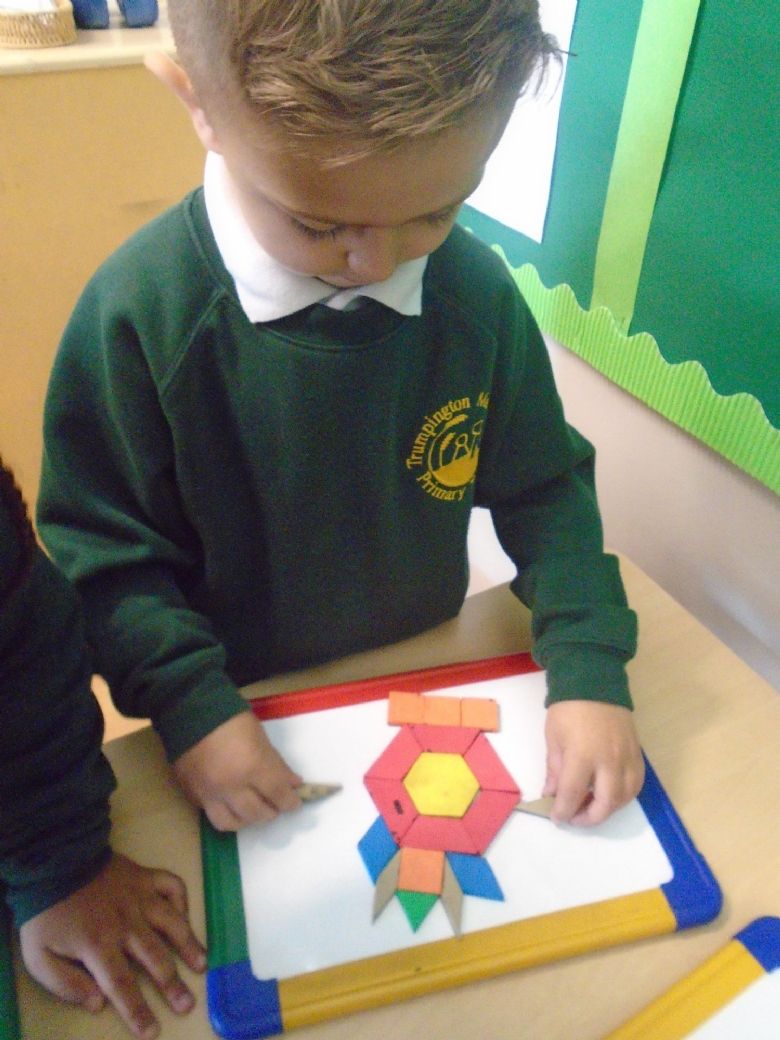 In phonics, we have learned /p/ - pan, tap, hop. The action for /p/ is to mime holding a frying pan and flipping a pancake. We have also learned /n/ - nest, pins, net. The action for /n/ is to mime throwing a ball into a net. So far, the children have learned the sounds /s/, /a/, /t/, /p/, /i/ and /n/. Please practise these sounds at home with your child to consolidate their learning and understanding. Some children in class are beginning to build CVC words (Consonant, Vowel, Consonant).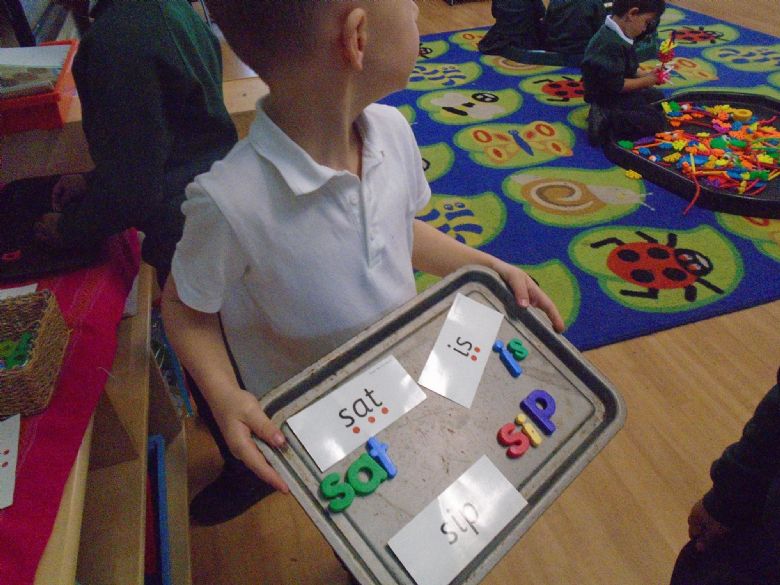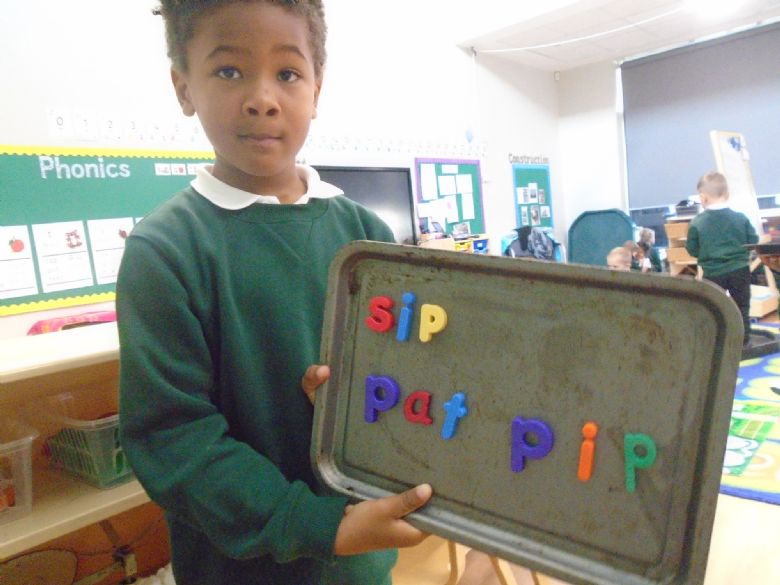 The children have been thinking about staying healthy. We have talked about exercise, healthy eating and how we keep ourselves clean. Your children have had some great ideas, ranging from doing push-ups and jogging to eating only a little bit of pizza, because "the sugar and salt and crust is underneath and not so healthy; the pepper and pepperoni and tomato on top is healthy!"
The children have been working really well in pairs during our P.E. lessons, putting together sequences of 4 different body shapes: