Week commencing 7th Oct 2019
Maths:
This week we have started to add two 2-digit numbers together using the 'expanded method'. This is the method we use before we start learning the traditional column method.
Some parents have said it would be helpful to have more examples of the maths so that they can support their child using the same methods as we do in school. Below is an example of how we would work it out, so that you can practise with your child at home if you'd like to.
We expand the numbers, then add the ones and the tens, then put the number back together.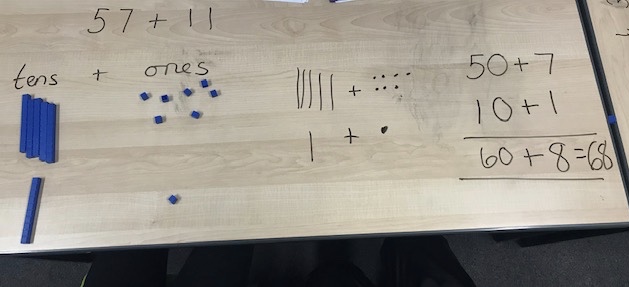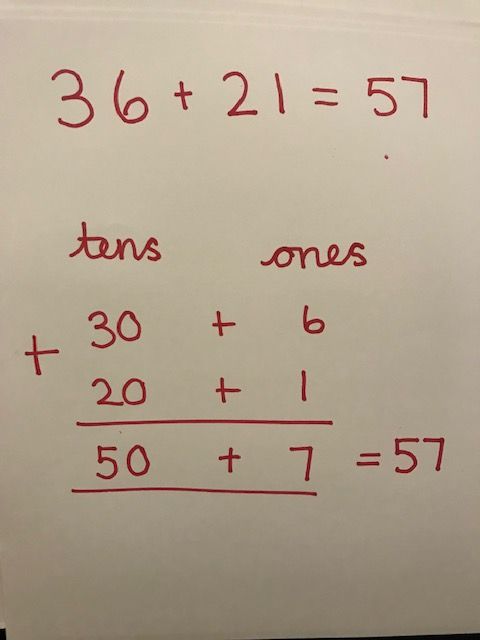 English:
In English, we have been learning about letters. We have discussed the features of a letter (salutation, valediction, introduction and main body) and used our toolkit to write our own letters. We begun writing letters to Tony (the man behind the puppets) to thank him for his amazing puppet making workshop.
Music:
In our music lessons this term we have been listening to live recorded music from different eras. We started with Ed Sheeran, followed by Elvis Presley and we are now listening to the Beatles. The children have loved learning the words to the song 'Yellow Submarine'!