Week commencing 5th October 2020
This week we have been doing lots of activities linked to The Gingerbread Man. The children have been learning actions to help them to retell the story. They have been making collage Gingerbread Men, using loose parts to decorate Gingerbread Men and they have been getting into character using puppets and small world play to act out the story with their friends.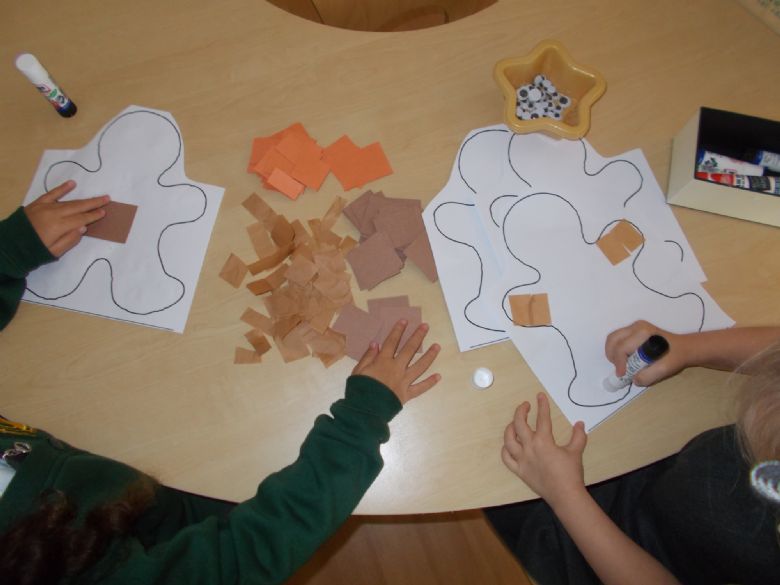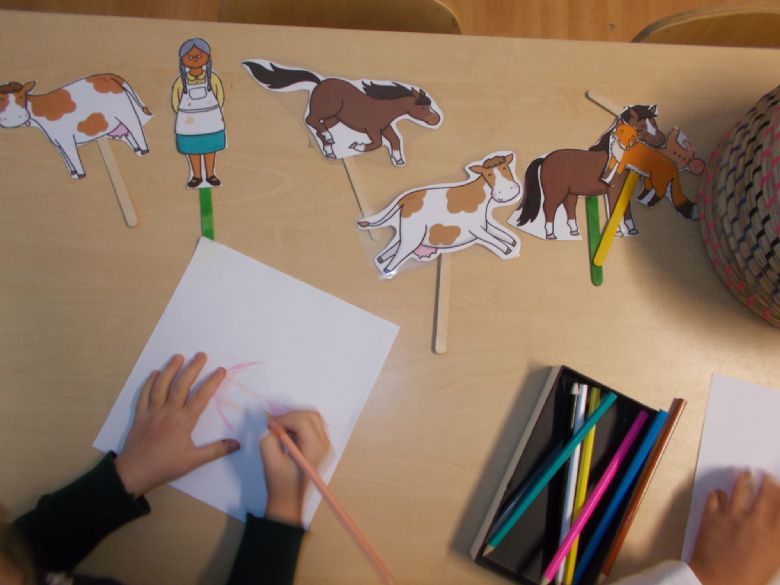 We have been exploring the different signs of autumn. If you find any signs of autumn over the weekend please bring them in for us to look at!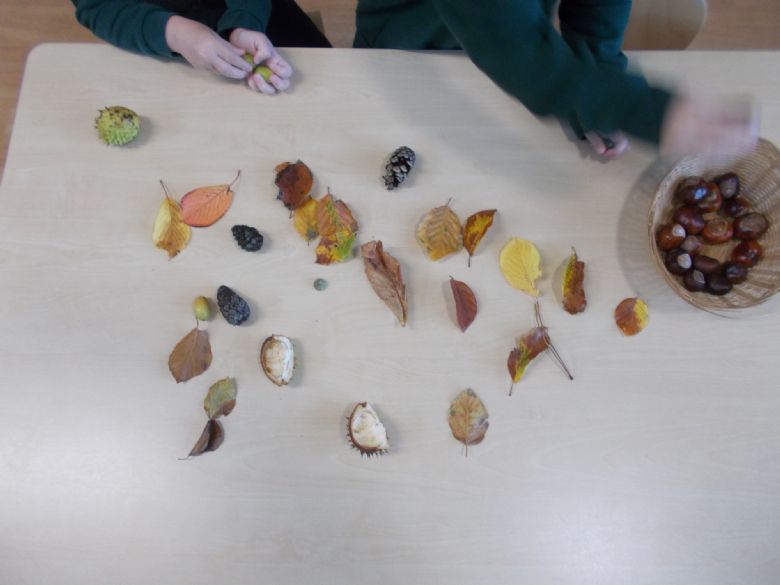 The number of the week we have been learning is 3. The children have been counting objects and matching the set to the correct numeral.
We have also been learning about length and the children have been introduced to the words 'longer' and 'shorter'. They have used ribbons to compare different lengths.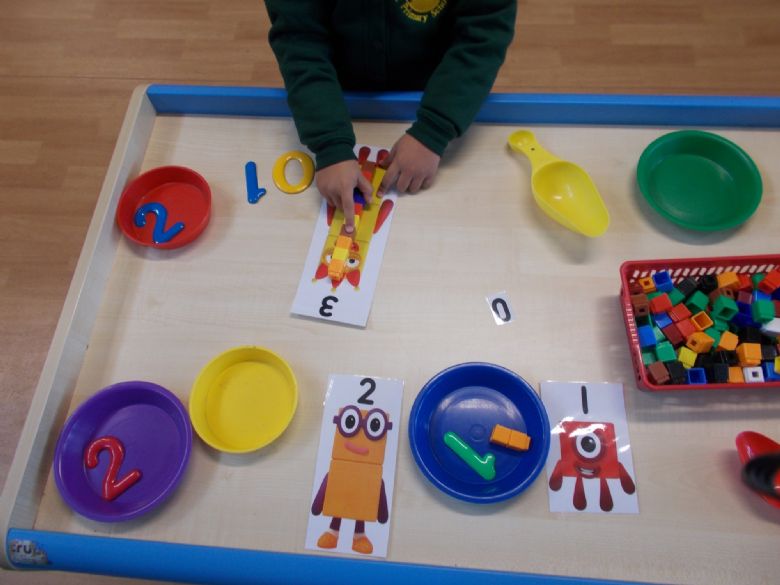 The children have been practising forming letters correctly using rice and paint brushes.
In phonics we have been learning the 't' and 'i' sounds.
Please use the phonics folder to practice all of the sounds we have been learning with your child at home.