Week commencing 4th Nov 2019
English:
This week we have been learning the story 'The Magic Finger' by Roald Dahl. We have been using the book in our reading lessons as well, working on retrieval and inference questions. On Friday we started focusing on setting description. Here is the story map and some of the words we came up with, as a class to describe the storm.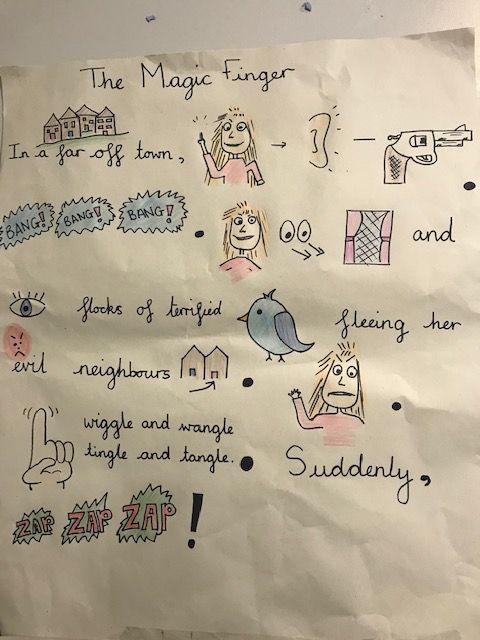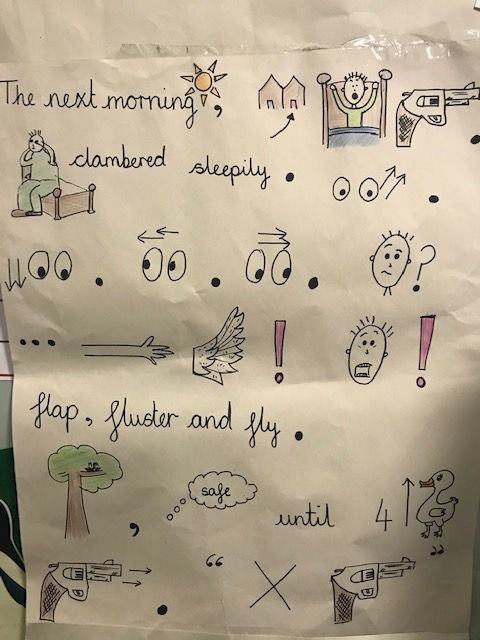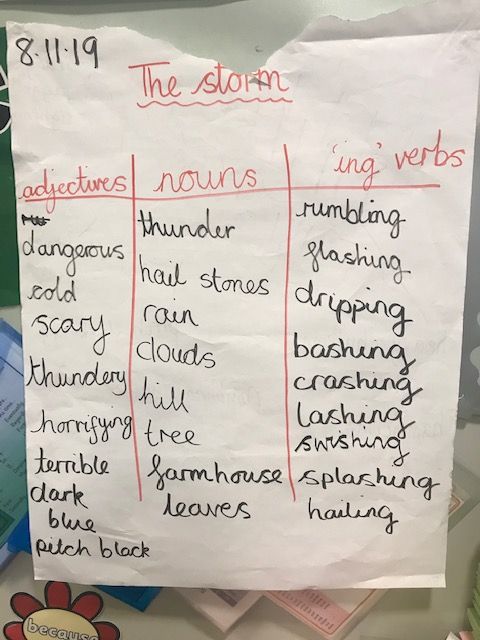 Maths:
In Maths this week we have been learning about subtraction. We started subtracting 2-digit numbers on a number line and now we are starting to use the expanded method to subtract more efficiently.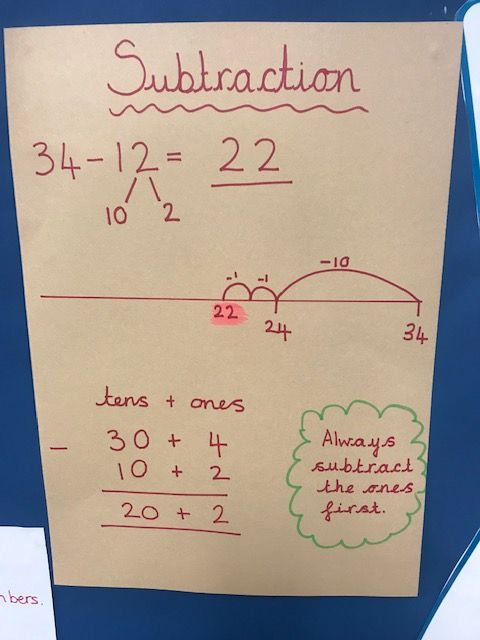 Science:
In Science we have been learning about things that are alive, once alive and never alive in a habitat. We linked it to maths by creating Venn diagrams to sort things that we might find in a woodland habitat.