Week commencing 3rd Feb 2020
Topic:
We reenacted the Great Fire of London! Having built our Tudor houses, Mr Taylor helped us burn our houses. We had a discussion about fire safety and Mr Taylor showed us his fire buckets and fire extinguishers. It was lots of fun!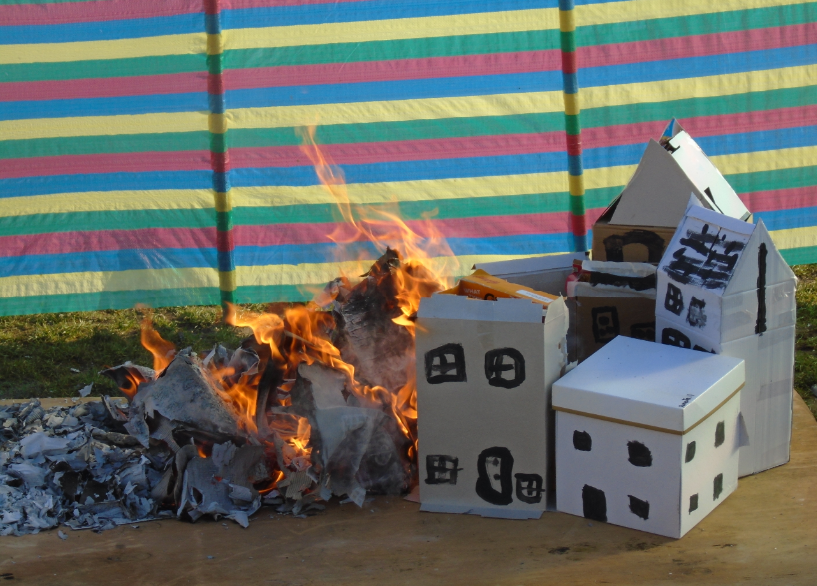 English:
Over the next couple of weeks,. we will be exploring Newspaper Reports. We will be using the story 'The Three little Pigs' to begin our learning, thinking about the key features and styles of newspapers. Next week we will be adapting this and using the newspaper style to write a newspaper report on the Great Fire of London.
Here is our Newspaper story map. At the end of the week, see if your child can use the pictures to 'Talk' the newspaper report.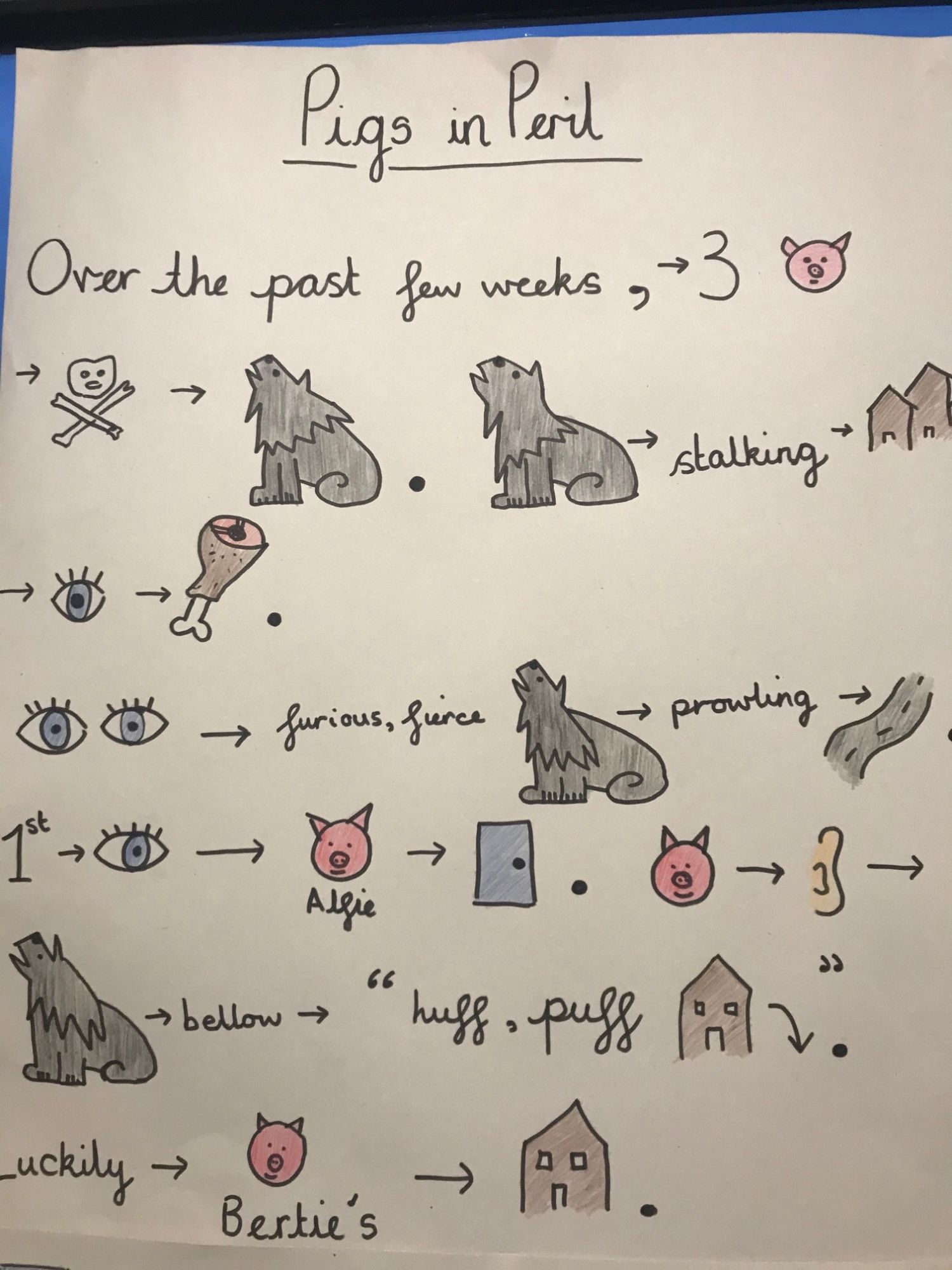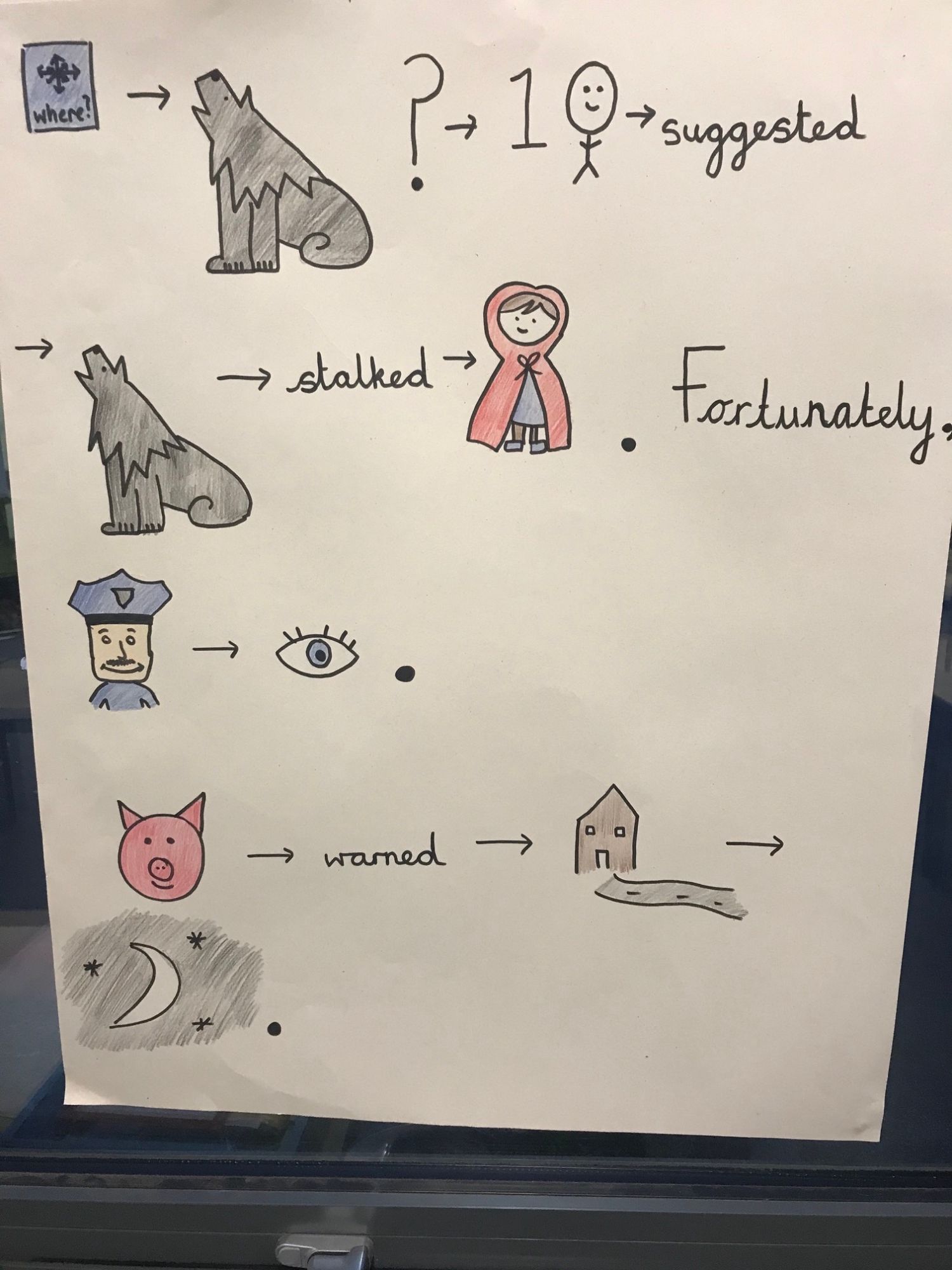 Maths:
We have been describing the properties of 2D and 3D shapes. Each child has been given a copy of the 3D shapes and their names to practise at home. We have been describing the vertices, edges and faces then comparing the similarities and differences of the shapes.