Week commencing 2nd Dec 2019
English:
This week we have been writing our own non chronological reports (information texts) to inform people about Trumpington. We wrote about our the area, the school, the clay farm library and our wonderful puppet show.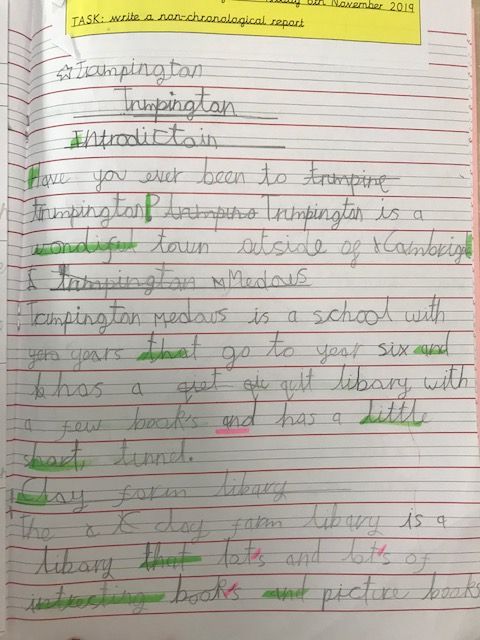 Maths:
In maths we have been using our knowledge of multiplication to learn about division. We have learnt that division means to make equal groups or to share an amount equally.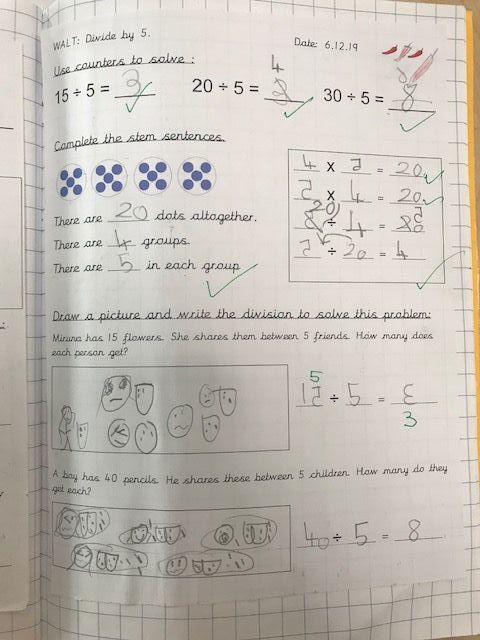 Science:
In Science we have been learning about healthy eating. We will be using our knowledge to create smoothies next week!