Week commencing 28th Oct 2019
We're back! And we're looking forward to an exciting term ahead. We are continuing with our topic and are looking forward to learning even more about the amazing Ancient Greeks.
In Maths: we have been learning about length and perimeter. We have been converting measurements between m and km and calculating the perimeters of shapes including rectilinear shapes. Check out Enea's super reasoning in maths this week.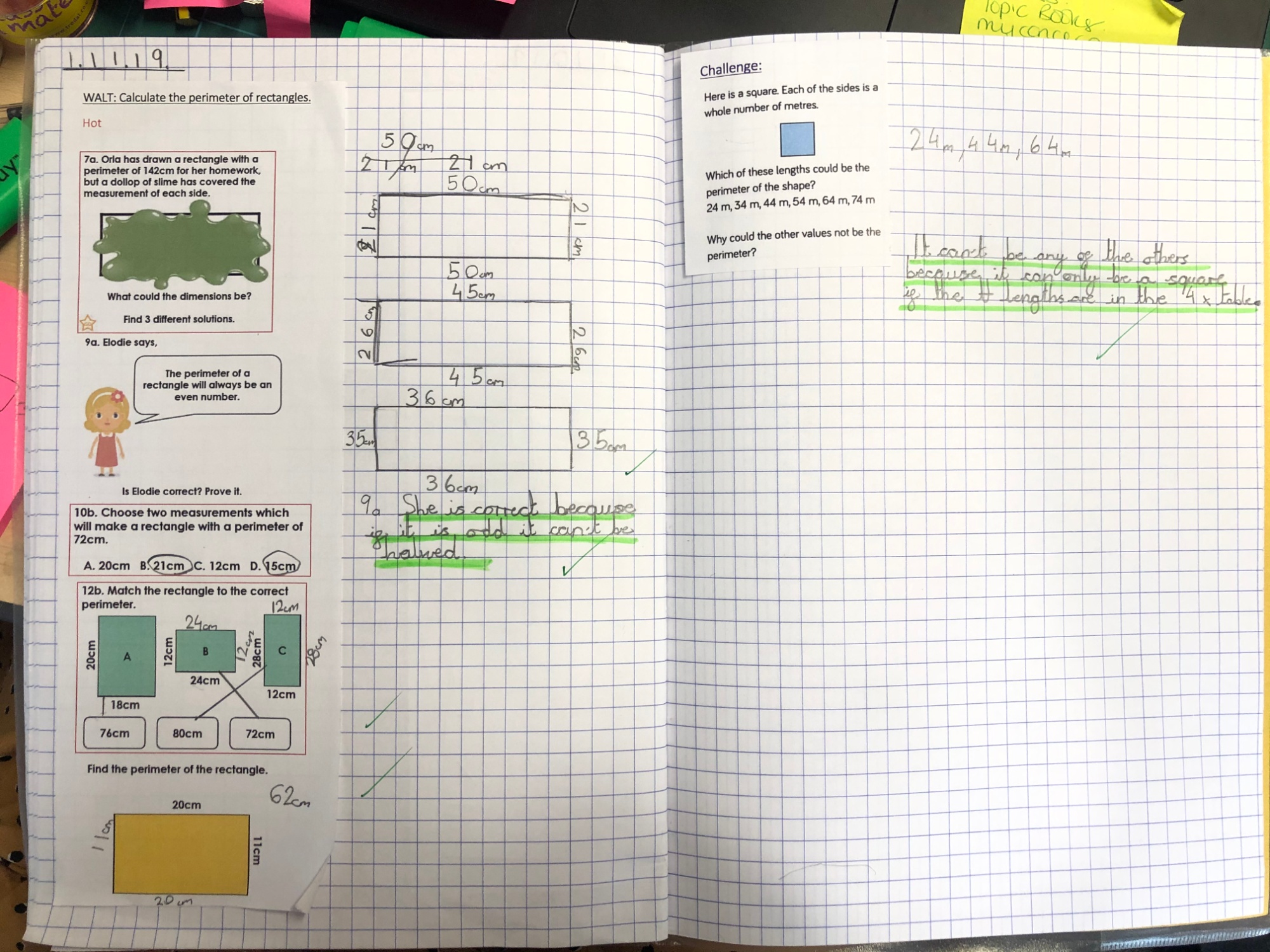 In English: we have been learning a new story entitled Elf Road. We have been doing lots of drama activities an had a go at writing a diary entry as if we were a character from the story. Below are Kimberly and Kinga's independent diary entries.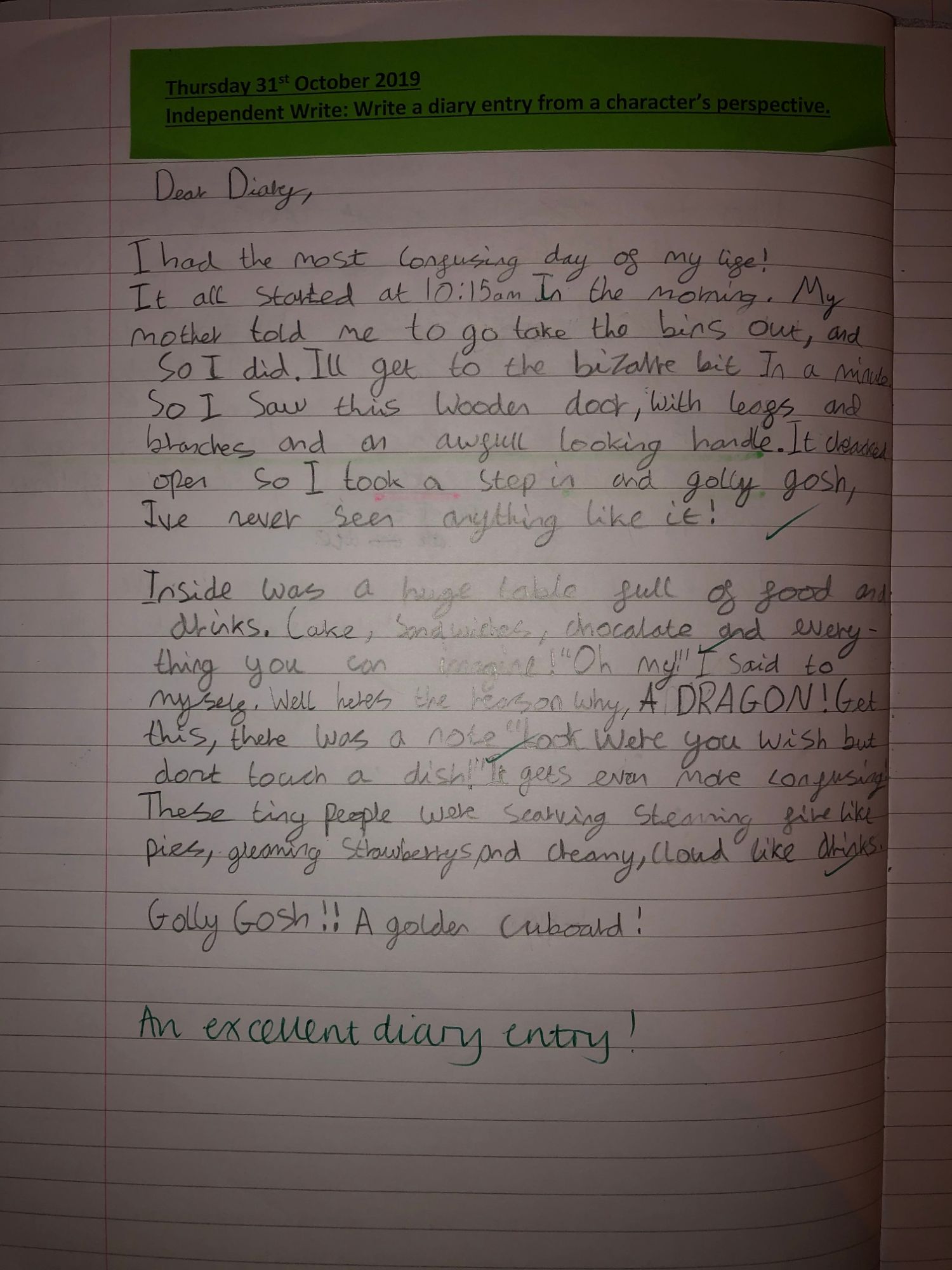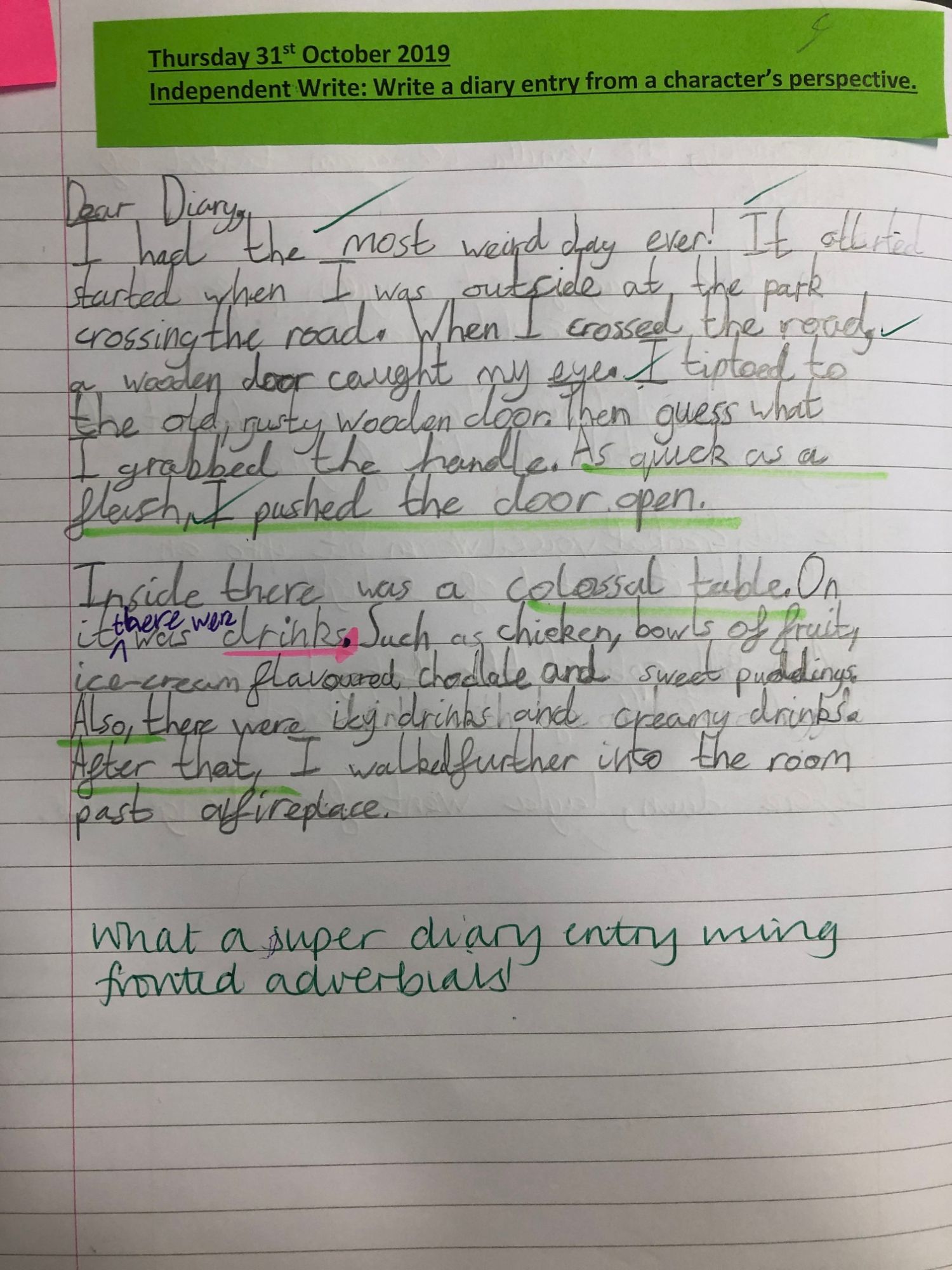 In Topic: we were desperate o find out the results of last term's eggsperiment'. We found that the flouride did protect the egg and where the shell was exposed to the acid (vinegar) the egg had changed dramatically. It almost felt like a bouncy ball! Take a look below to see the difference between the two sides...After writing up our findings, we headed outside to smash what was left of our eggs.