Week commencing 27th Jan 2020
This week the children in Newnham Class have been learning about Chinese New Year. We have used the book The Great Race as a stimulus for discussion about why each year is named after a different animal, and as a way of generating some great writing.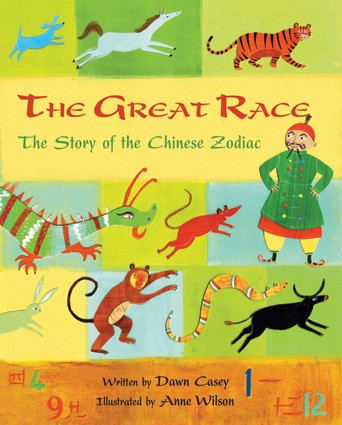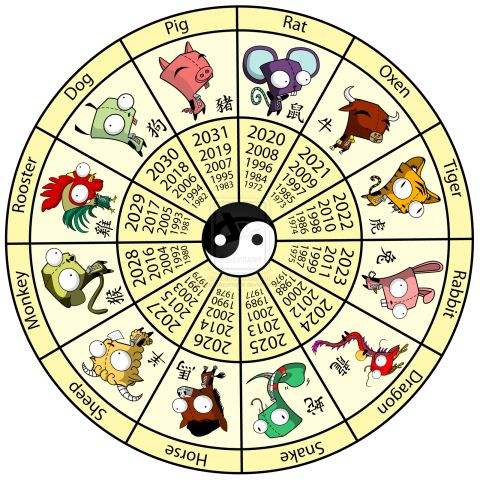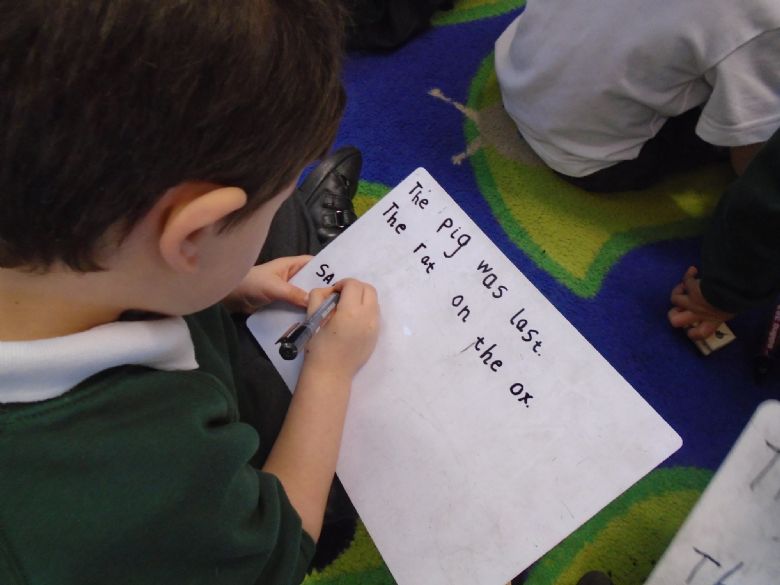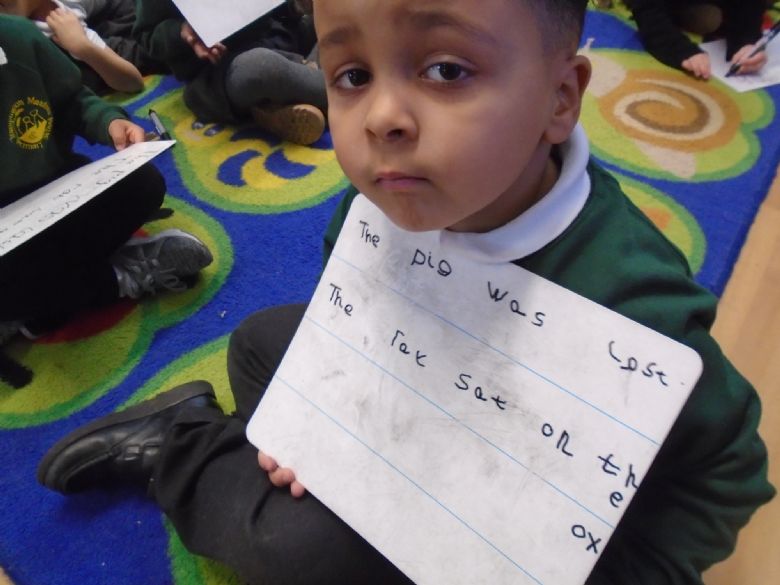 The children enjoyed acting out the story of The Great Race, too!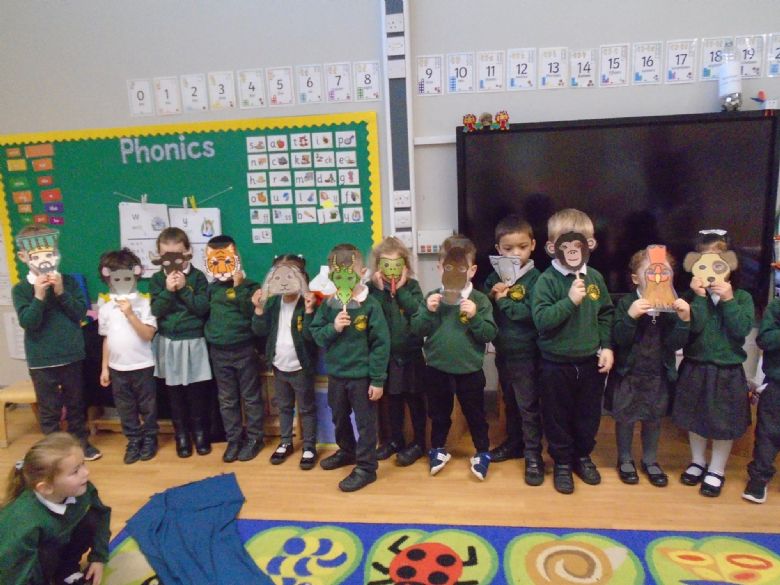 Look at some of the lovely Chinese Script mark making that the children have been doing in class this week: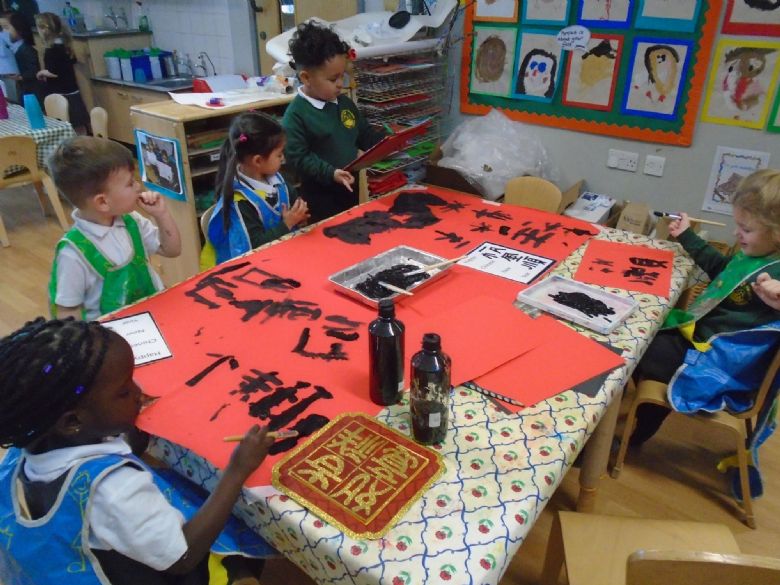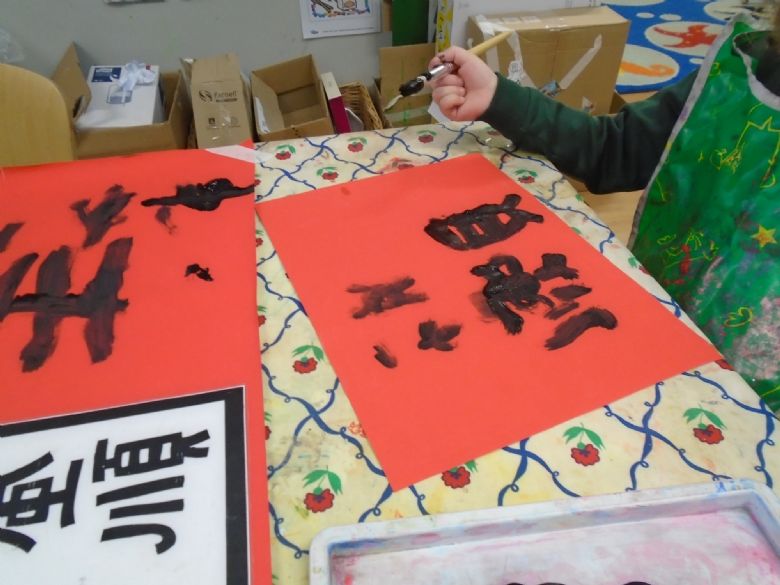 Our number of the week was 14. The children have been exploring the concept of adding two numbers - they have been using bead strings, abacus, number lines, board games and small objects to count and find out the totals. The children have also continued some great work using tally charts linked to the animals of Chinese New Year: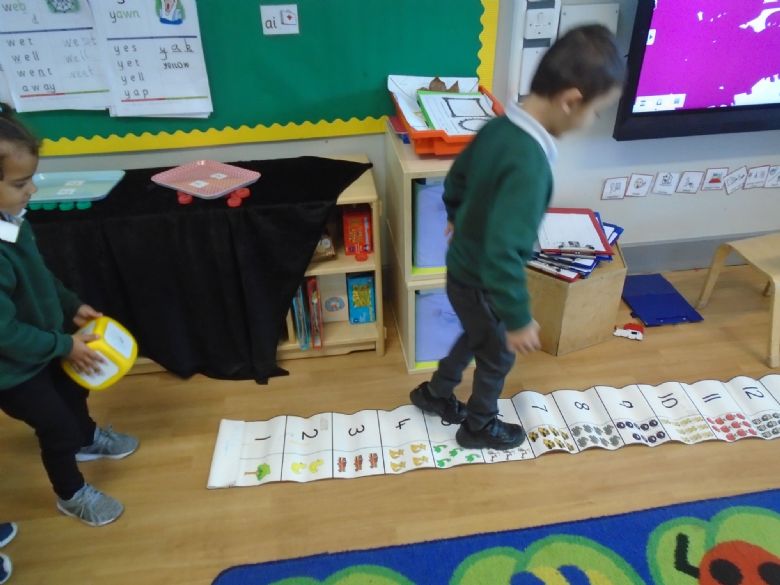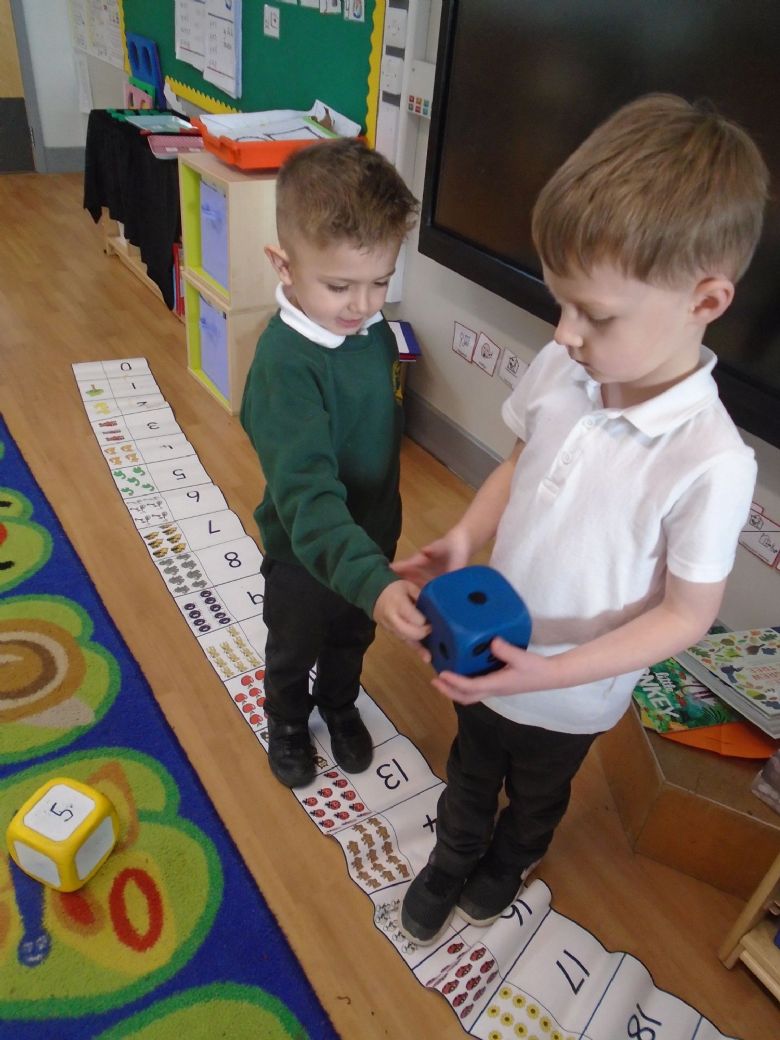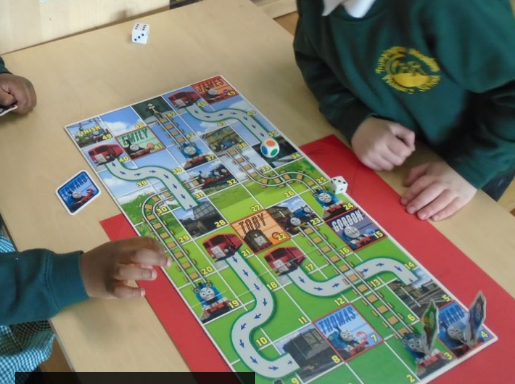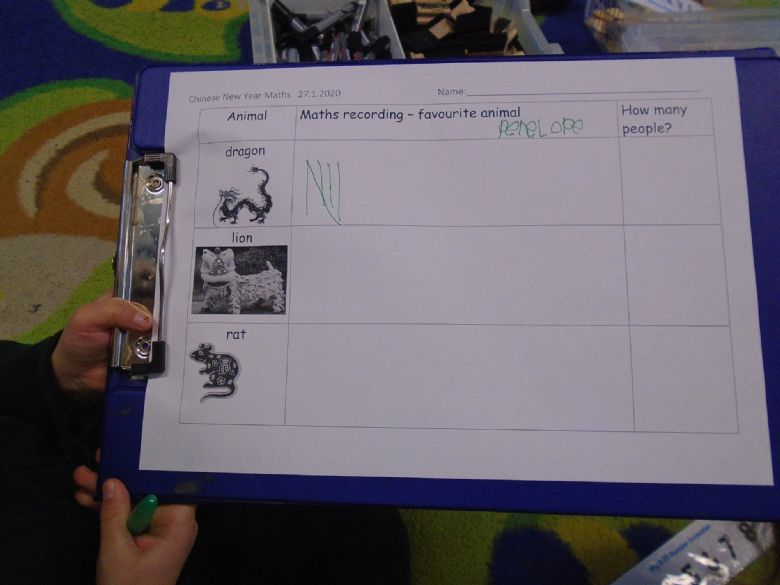 Phonics work this week has covered the sounds /w/ (web, wait) and /ay/ (tray, say).
Please try and look at the worksheets that your child has worked on this week, and reinforce their work by talking about and reviewing it with them.
Have a restful weekend and a good week ahead.