Week commencing 27th Jan 2020
English:
This week we have been focusing on poetry. We have explored a variety of poems about the great fire of London and then created 'spine' poems. We thought of different nouns (things we could see, hear or smell in the fire) and then used a variety of adjectives and similes to describe them and create lines.
Here are some wonderful examples written by Miruna and Renata.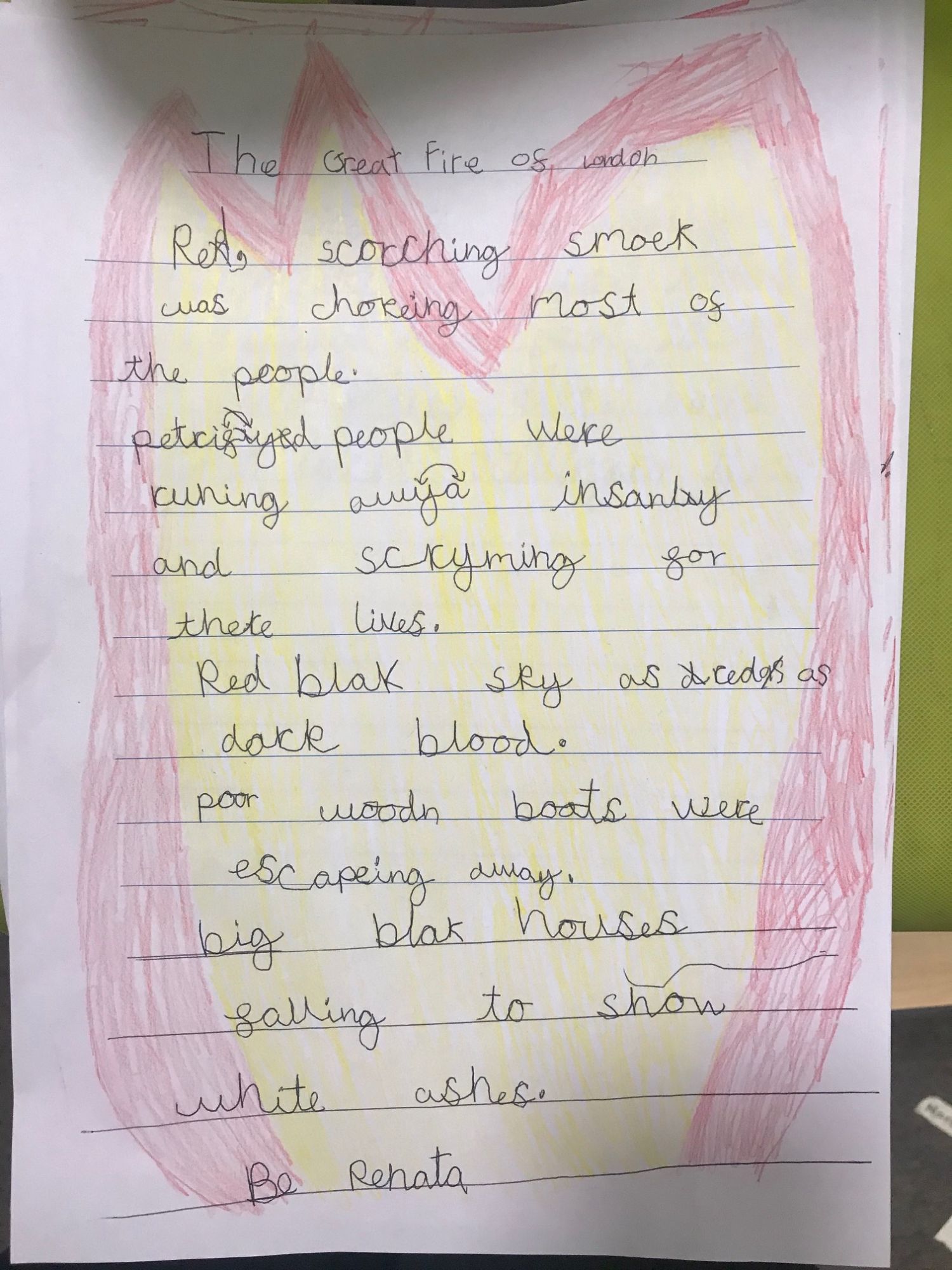 Maths:
This week, we have been moved on from pictograms to using bar charts to display information.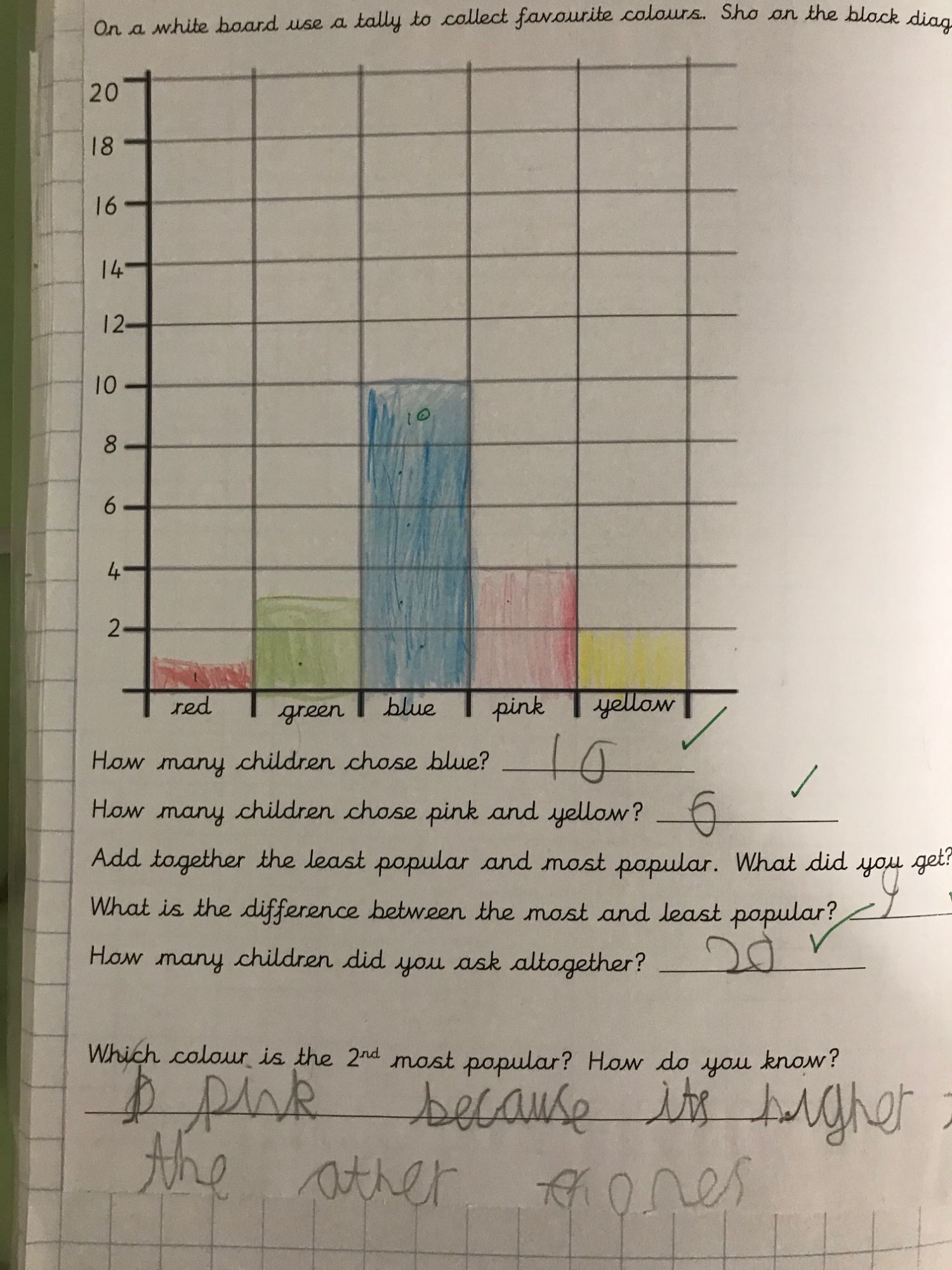 Topic:
This week we incorporated some computing into our topic, whilst also working on our map skills. We used the iPads to locate some of the important places in the great fire of London on google maps. We enjoyed looking at what the streets and buildings look like today.