Week commencing 25th Nov 2019
English:
This week we have been learning about information texts. We have used a text map and learnt a piece of text about Cambridge. Next week we are going to write our information text on Trumpington.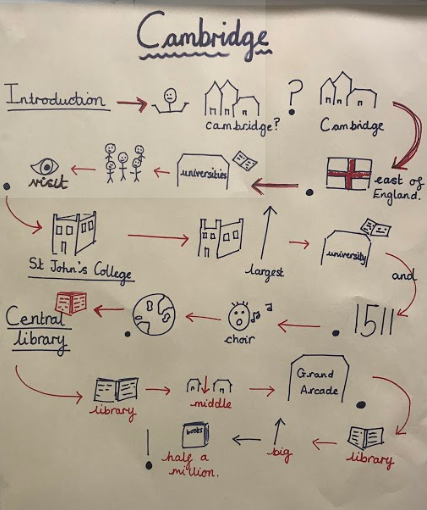 Maths:
In maths, we have been learning about multiplication. We have been using our knowledge of multiplication to solve the 5x, 10x and 2x tables. We have been practising counting in our 5s, 10s and 2s to help us do this.
Geography:
This week we have been learning about the United Kingdom. It is made up for four countries: England, Northern Ireland, Scotland and Wales. We looked at their flags and then noticed how the Union Flag is a combination of all of the individual countries flags!