Week commencing 24th Feb 2020
Welcome back to the second half of this term. We hope that you had a restful half term break.
This has been such a full and busy week! Pancakes, painting, puppets and planning ... and that's not even including our maths, phonics and writing this week ...!
Pancakes: it was shrove Tuesday and the children loved tasting some pancakes with freshly squeezed lemon juice and sugar on them: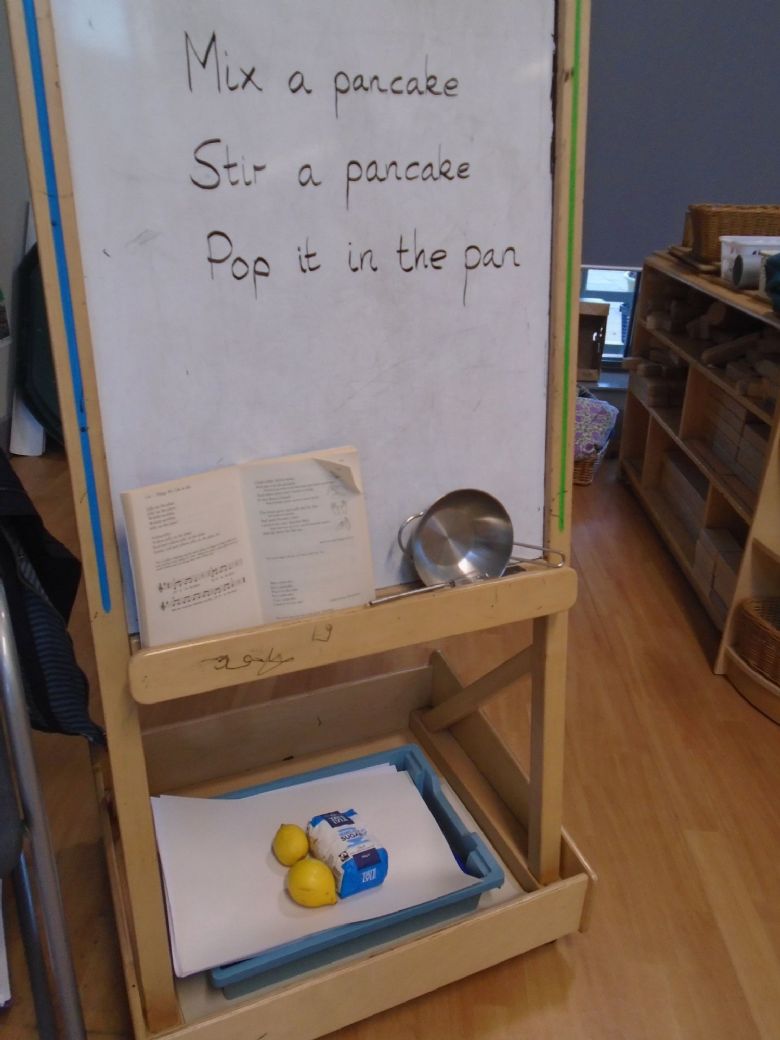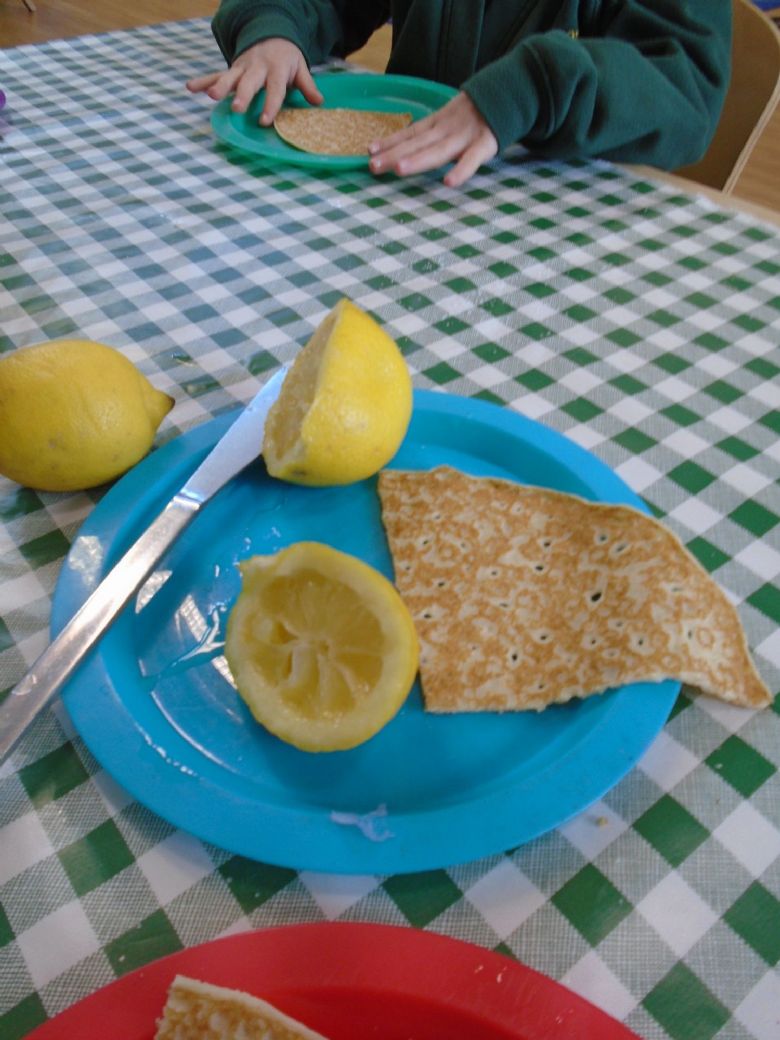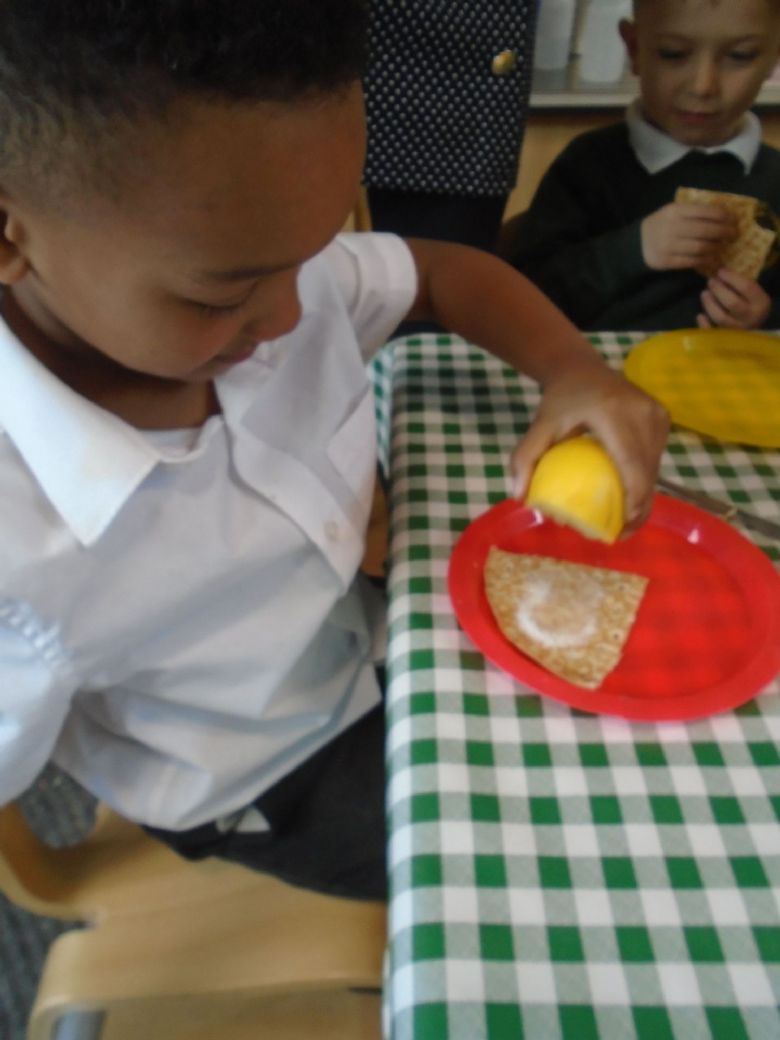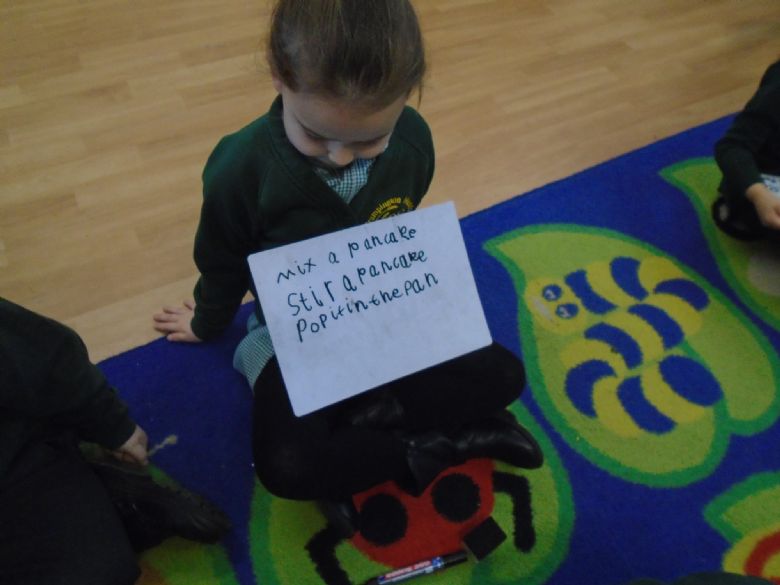 Painting: the children have been doing some close observation of daffodil buds and learning about colour mixing paint. We were very impressed at the exploring and investigation that the children did to find ways of making different shades of green. What beautiful results!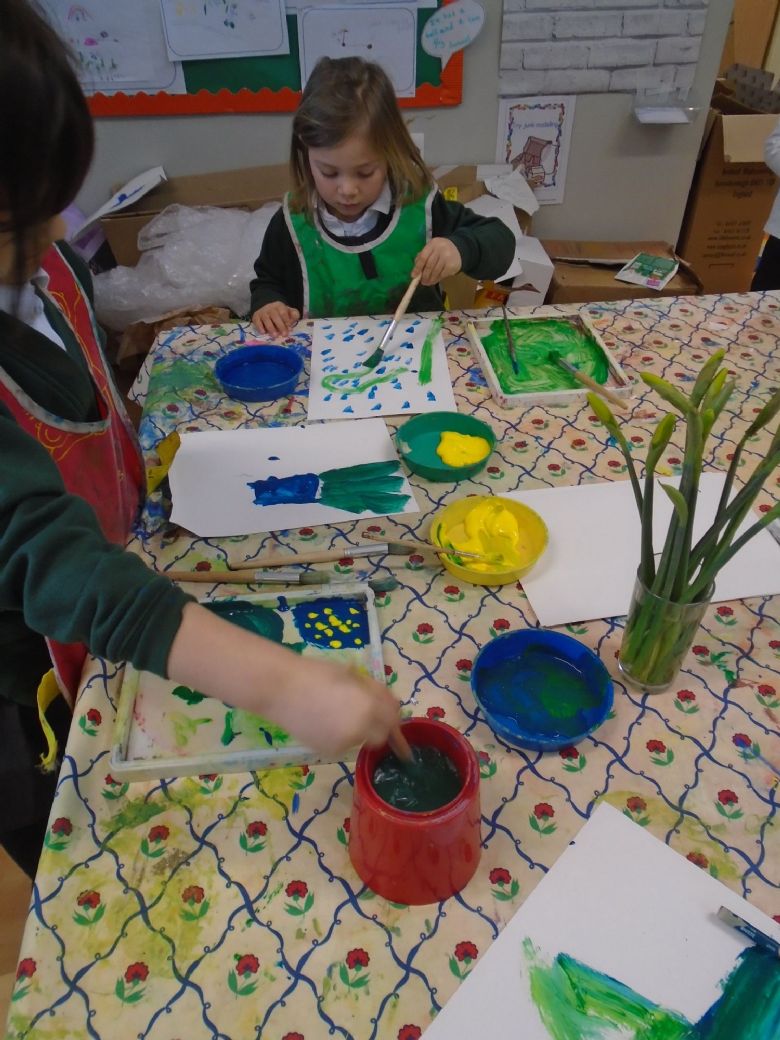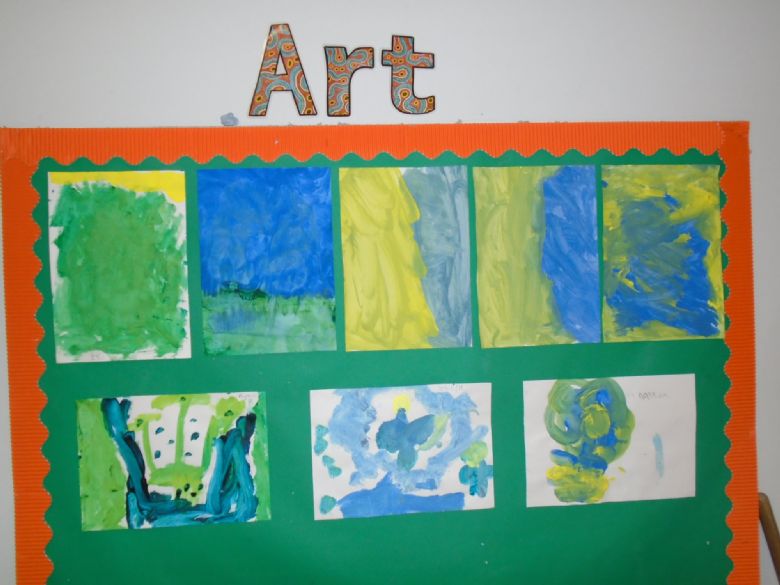 Puppets: in our 'Tell Me a Story' topic for this half term, we have started looking at the well-loved Julia Donaldson book "The Gruffalo". The children have really enjoyed listening to the book, joining in with the words and refrains and have begun to re-tell the story using simple stick puppets. We even made a little puppet theatre. We will continue using and working on this book, next week.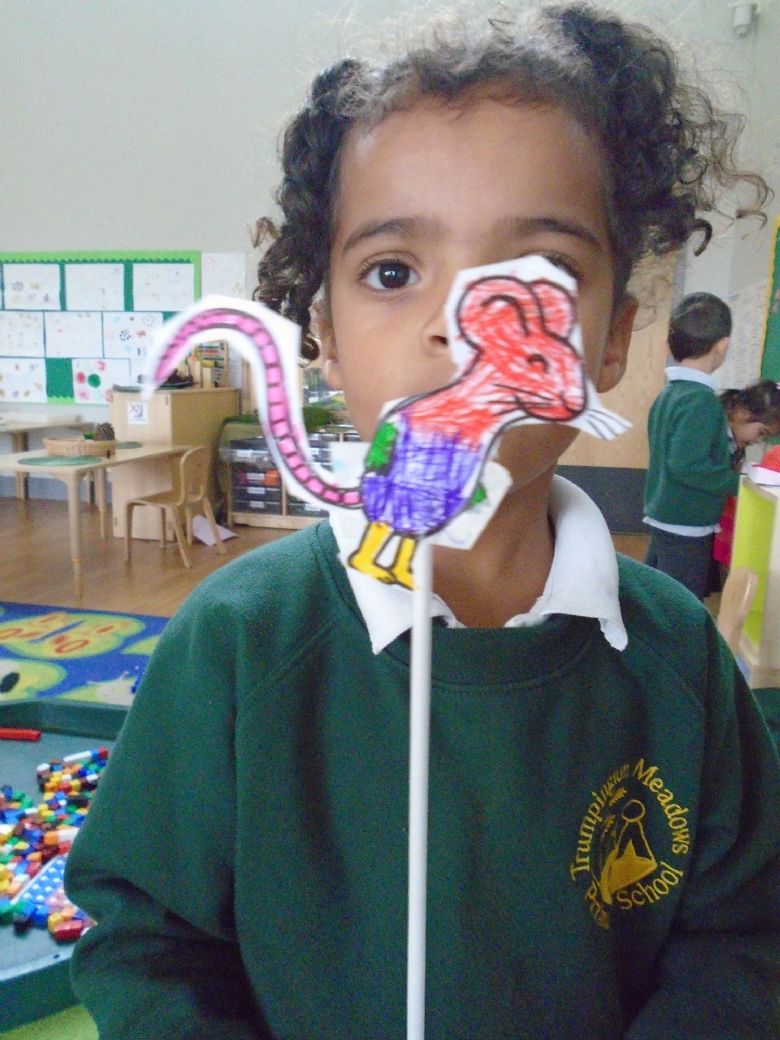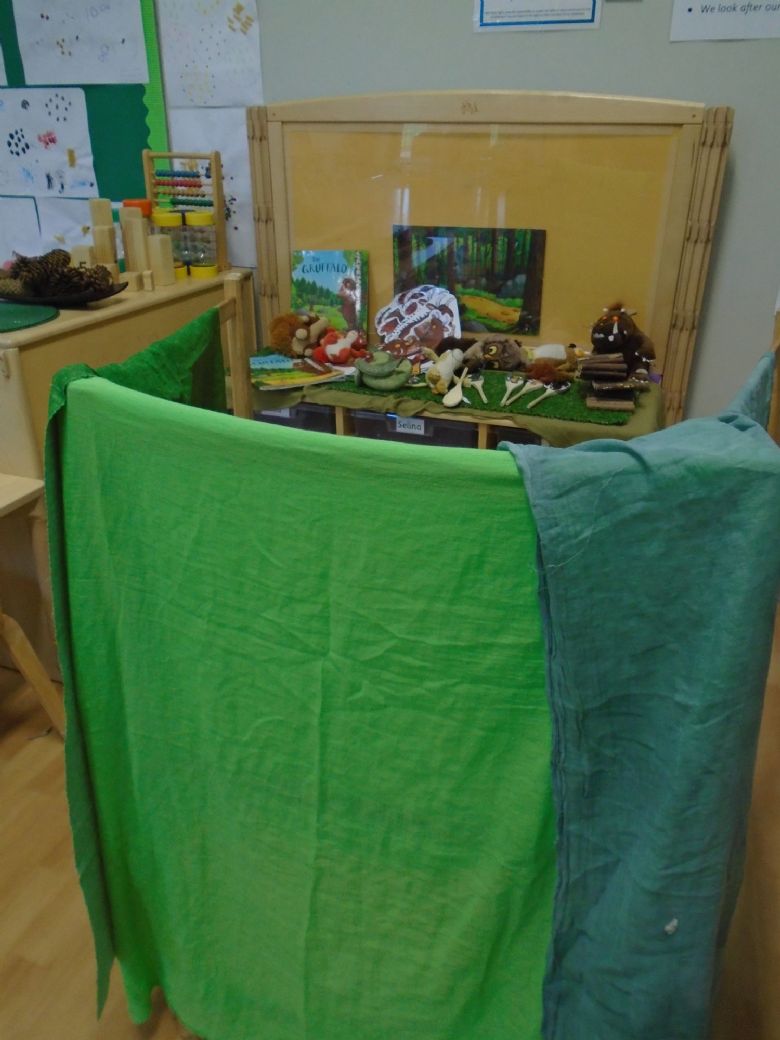 Planning: Mrs Bryant took Newnham class to our raised planting bed out at the side of the school. The children and Mrs Bryant have begun to make a list of things that we might like to grow together so that we can enjoy some fresh, delicious produce later in the year.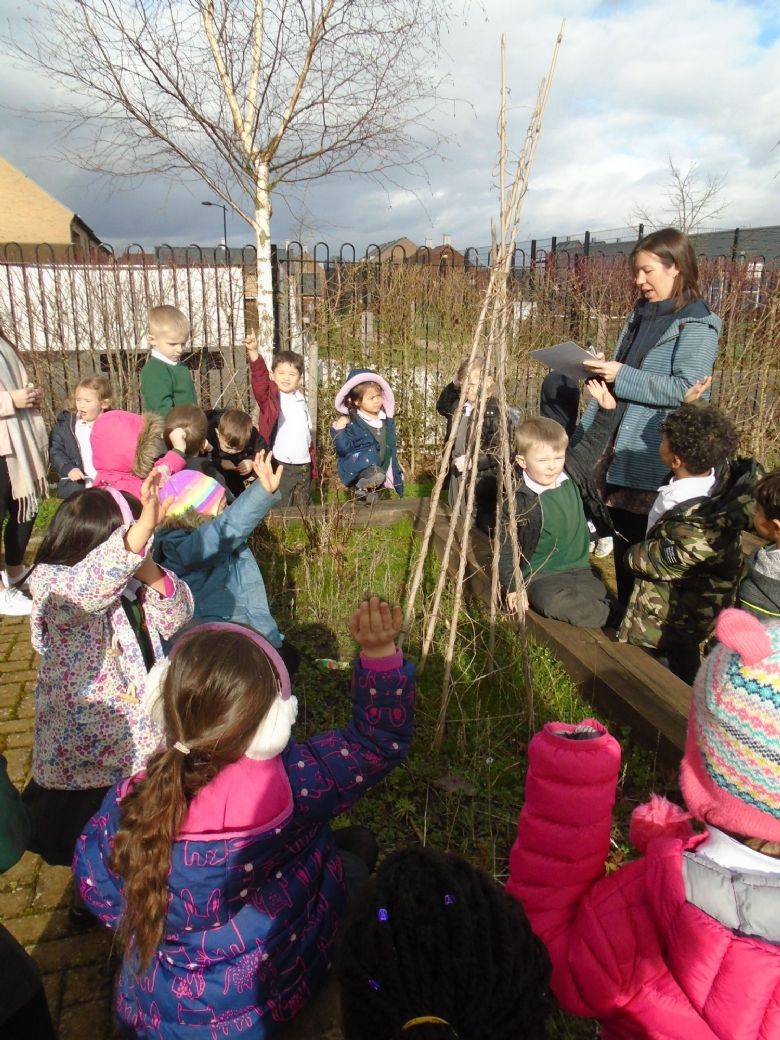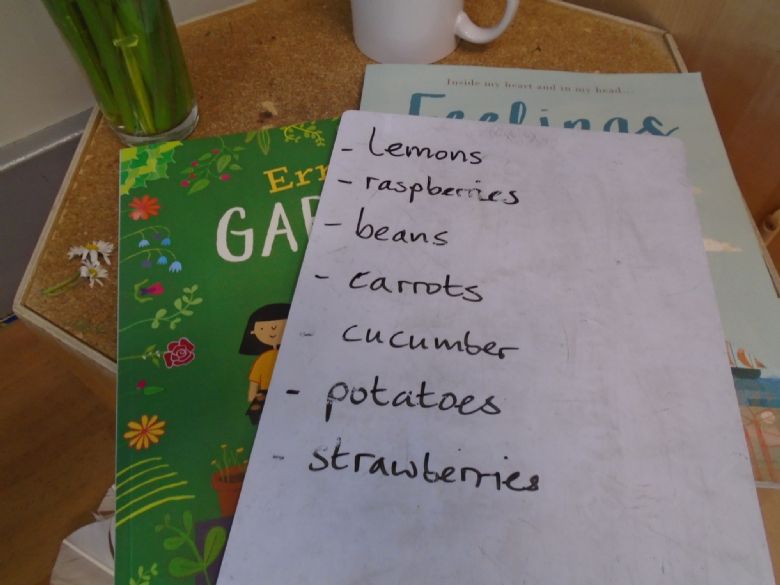 In maths, the children are beginning to learn about the concept of subtraction. They are using the vocabulary "take away, subtract, equals" and some children have even started writing their ideas down. We will continue with this learning, next week.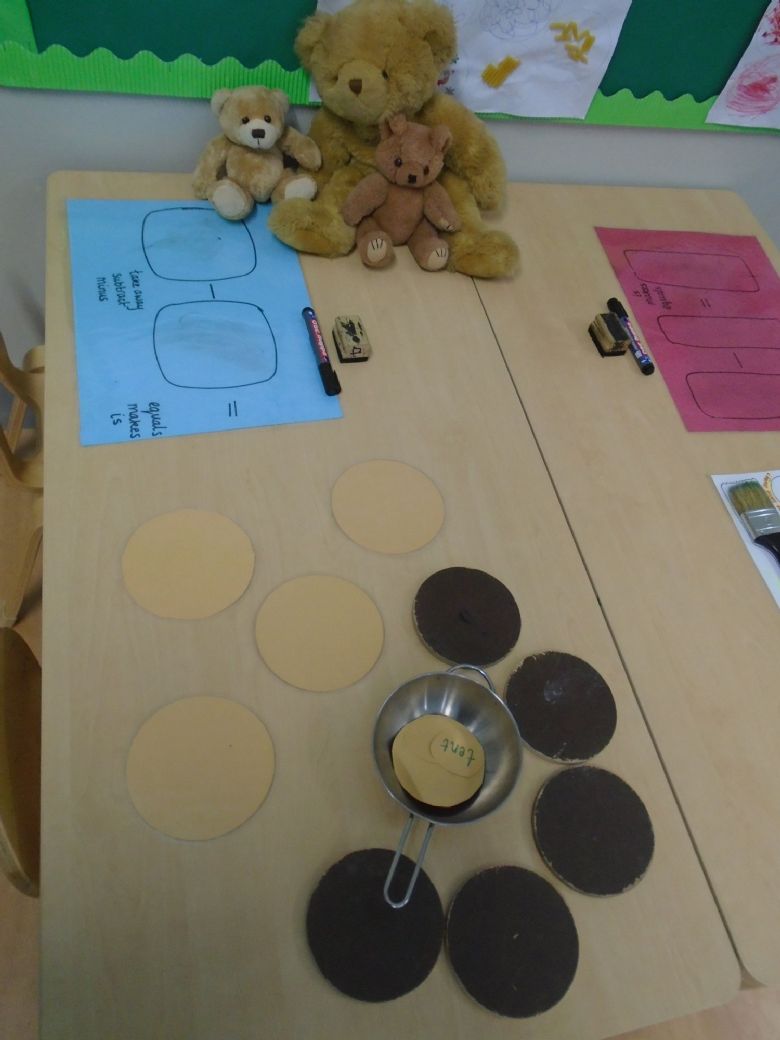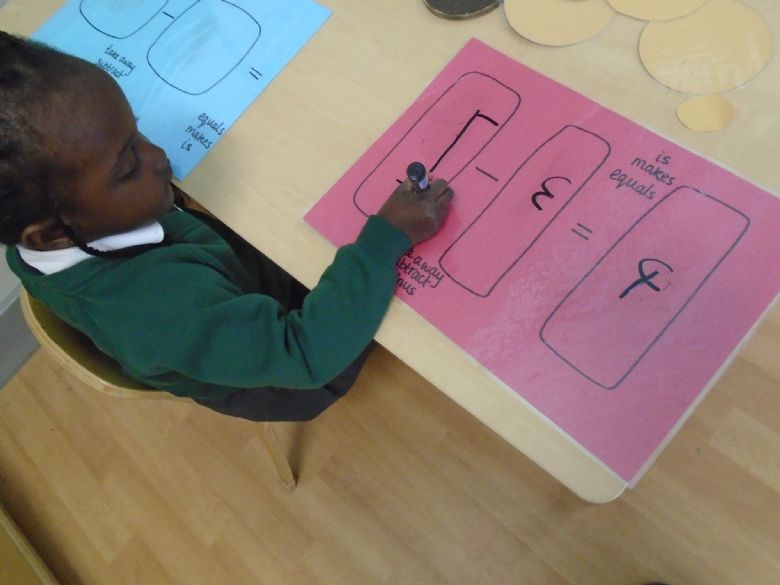 In phonics, the children have learned two ways of spelling the same phoneme: /ie/ (tie, pie, fries) and /igh/ (light, night, high). Please talk about this work with your child at home, using their phonics folders as a prompt to support them to tell you what they can spell, read and write.
We have also done some great work on PSED this week (this stands for Personal, Social and Emotional Development), talking about emotions: particularly what it feels like when we get angry. The children were keen to share their experiences of what makes them feel angry as well as thinking up some great ideas of how we can help ourselves to calm down: breathe in then count to ten, go and cuddle a toy, breathing exercises, finding a friend to talk to.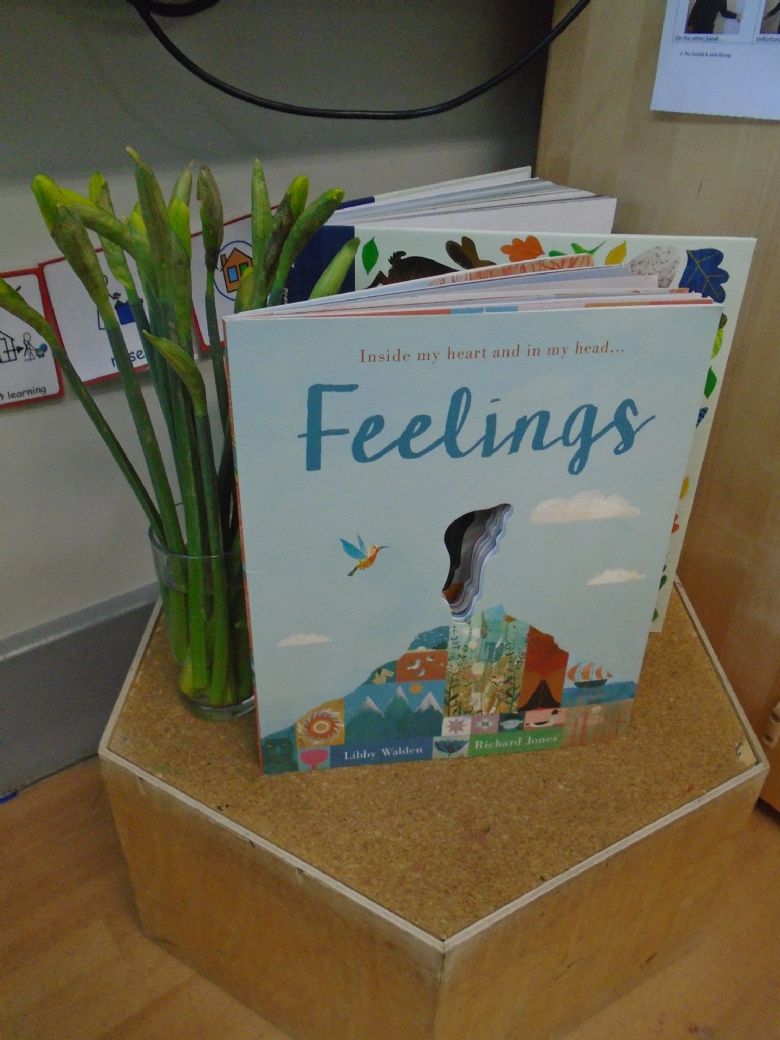 Have a great weekend!