Week commencing 23rd Sept 2019
This week our children have started learning phonics! They have done really well at learning the sounds for /s/ and /a/. They have listened to hear where the /s/ comes in words such as 'snake', 'nuts' and 'nest' and whether /a/ comes at the beginning, middle or end of words such as 'ant', 'man' and 'bag'. The children are also working hard on correct pencil grip and letter formation.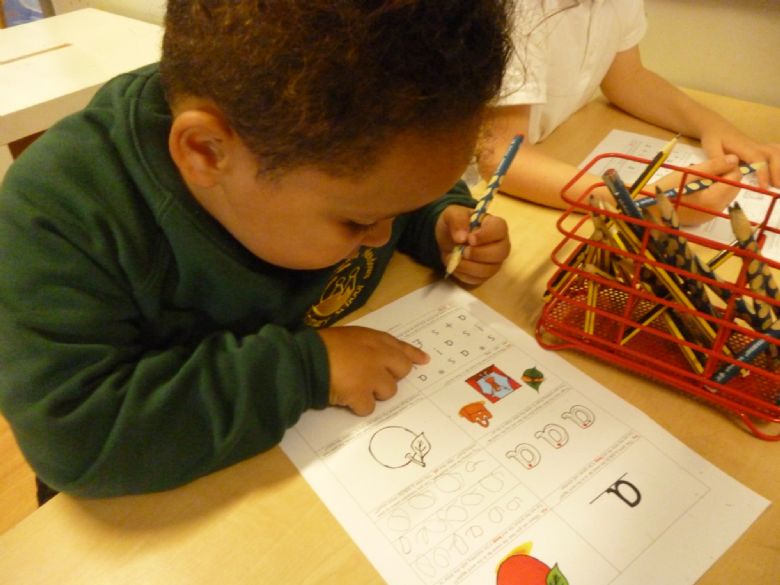 In Maths we have been talking all week about the number 1. The children have practised writing it, saying it and showing examples of 1 object. They have also enjoyed exploring 2D shapes, telling each other what they know about the names of different shapes and making pictures from their chosen shapes.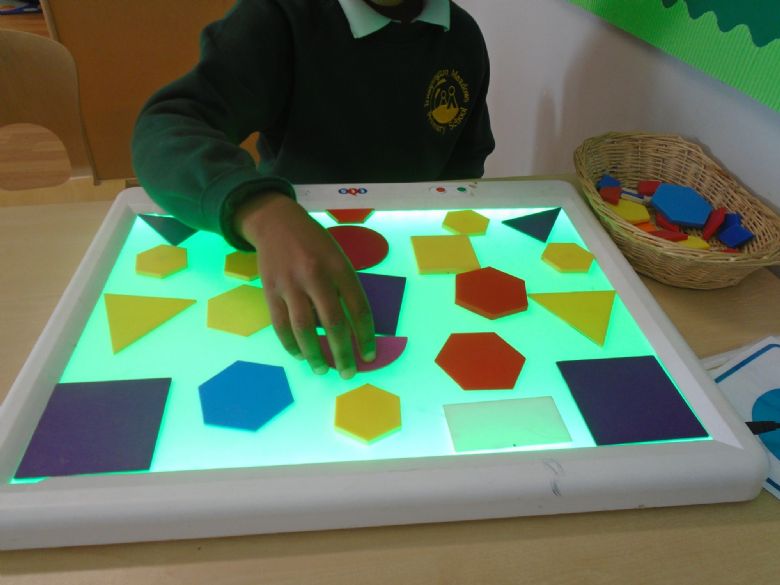 The children have been practising their fine motor skills by threading beads on to strings. Very fiddly!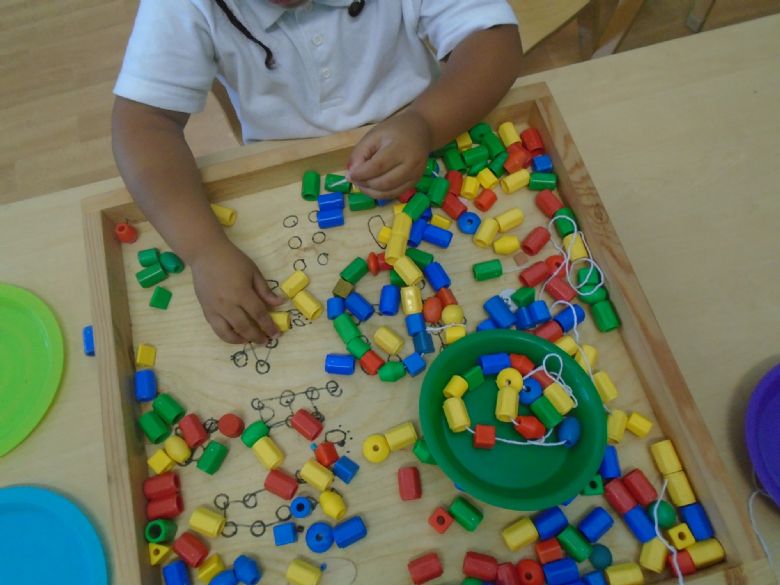 Have a great weekend, everyone.