Week commencing 23rd Sept 2019
What a fun and jam packed week in Sidney Sussex!
Maths:
We have come to the end of our unit on place value now and will be moving on to addition from next week. This week the children particularly enjoyed dong their warm task to show off how much they had learnt.
In other news...We are now up and running with Education City so please use your new login details to have a go at some of the great games and activities linked to the maths we have been doing! There are currently ten different homework activities available to choose from linked to our place value topic.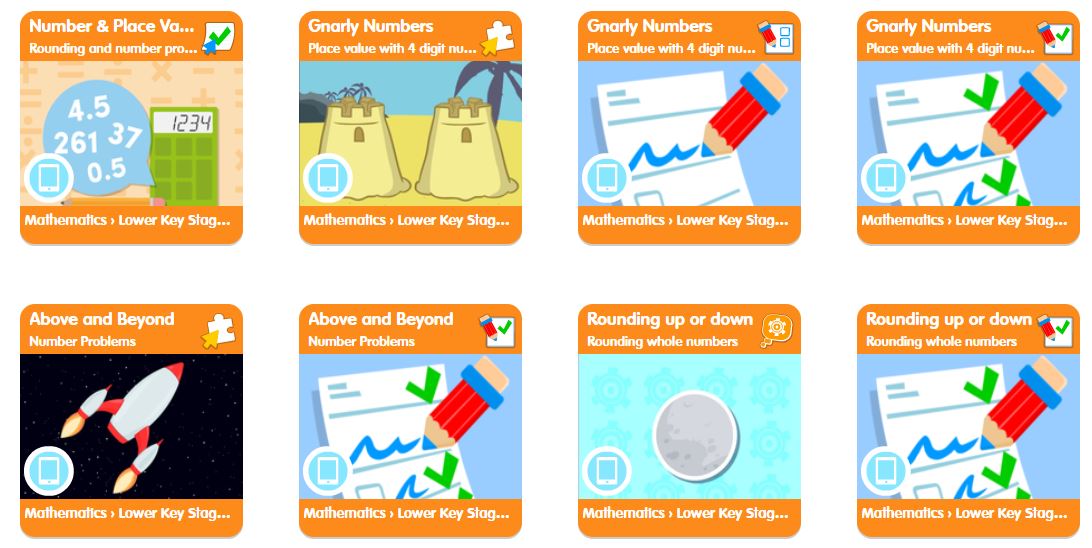 English:
We have finished our unit on Greek myths. This week, using all the skills we have learnt we did our 'warm write' writing our very own myths. Check out Enea's and Sophie's below and see what targets they managed to achieve!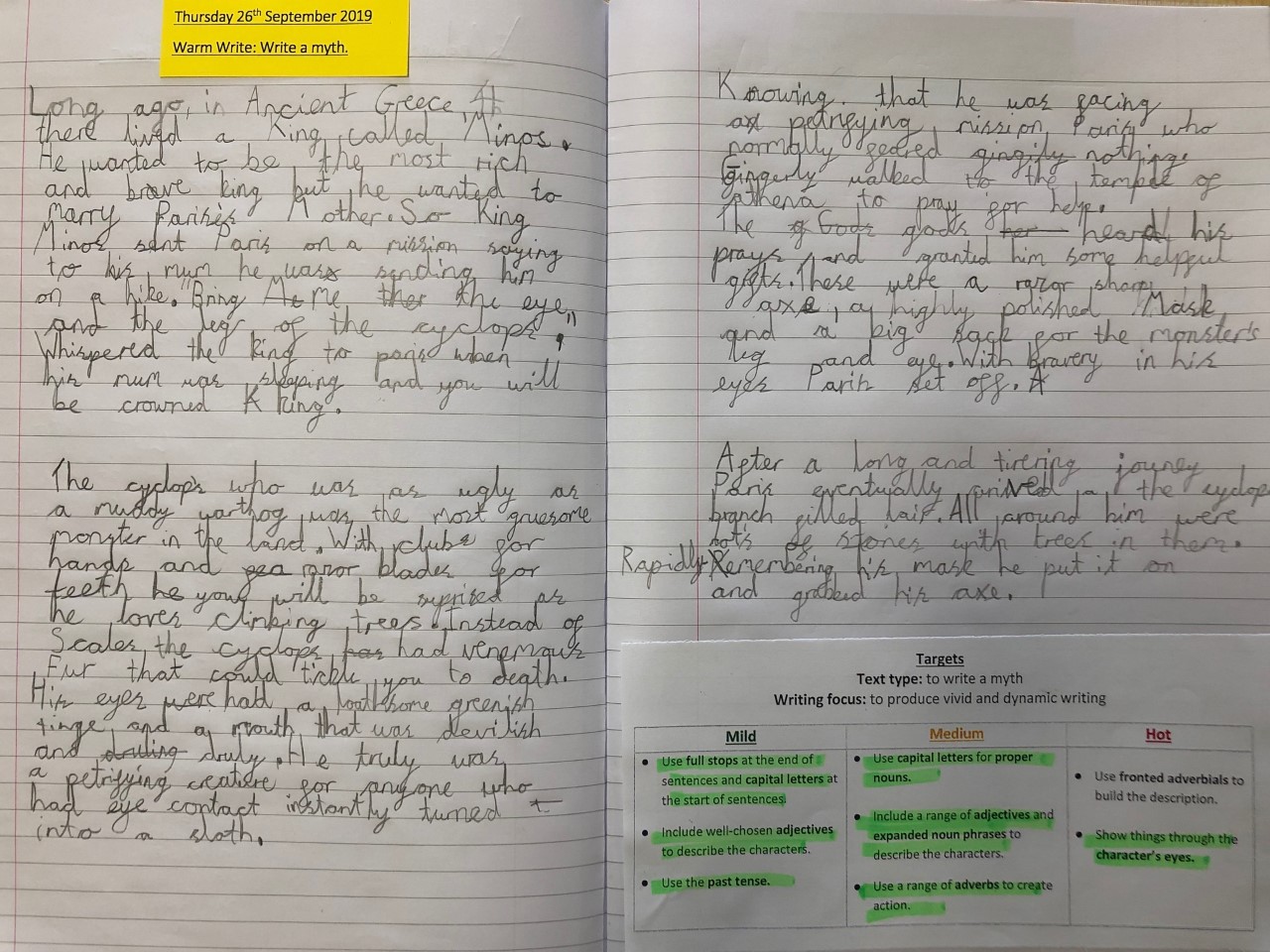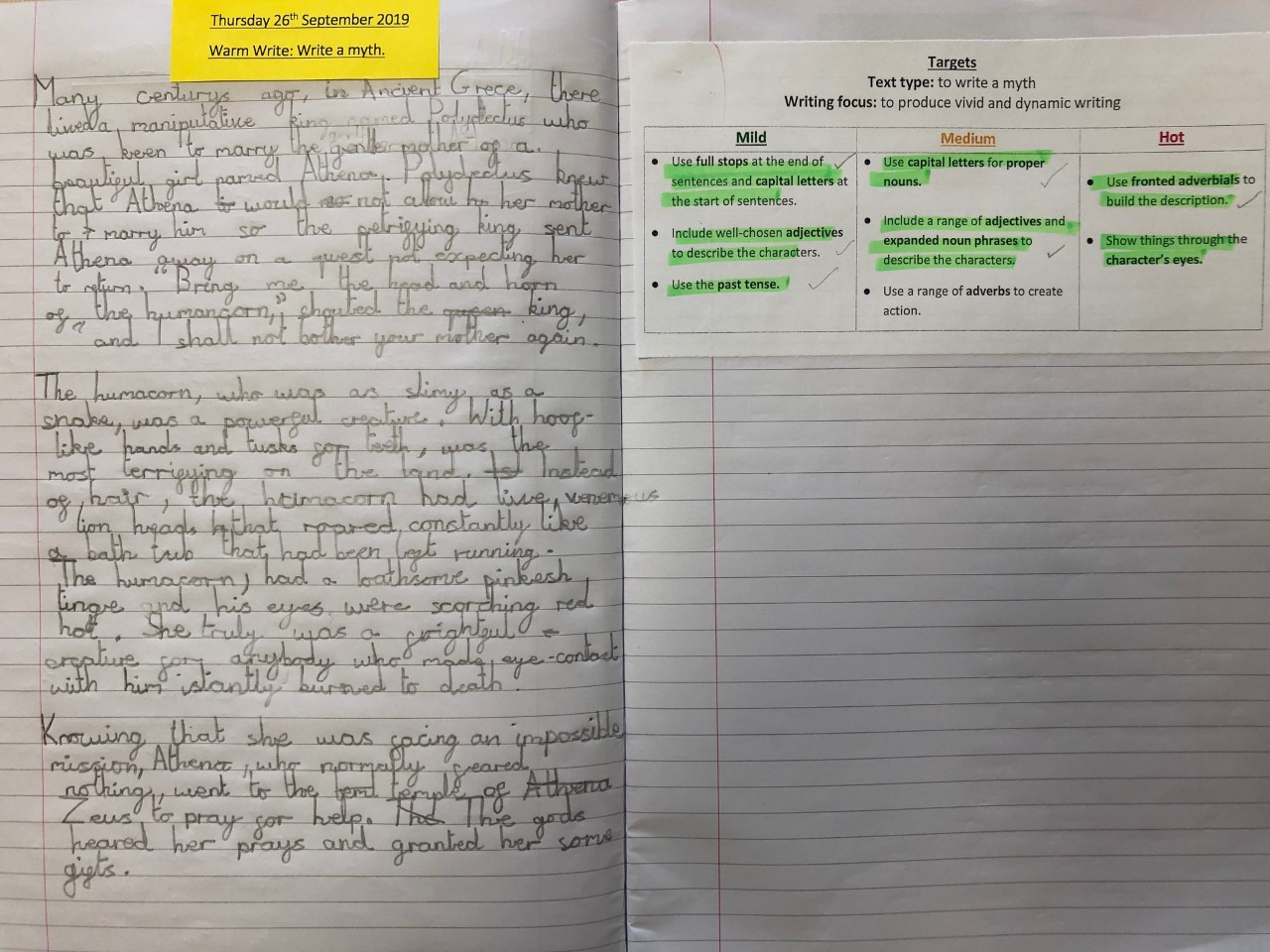 Topic:
We have really enjoyed learning about the digestive system and teeth in Science. This week we designed posters to promote 'healthy teeth'. Here are Kimberly and Phoebe's...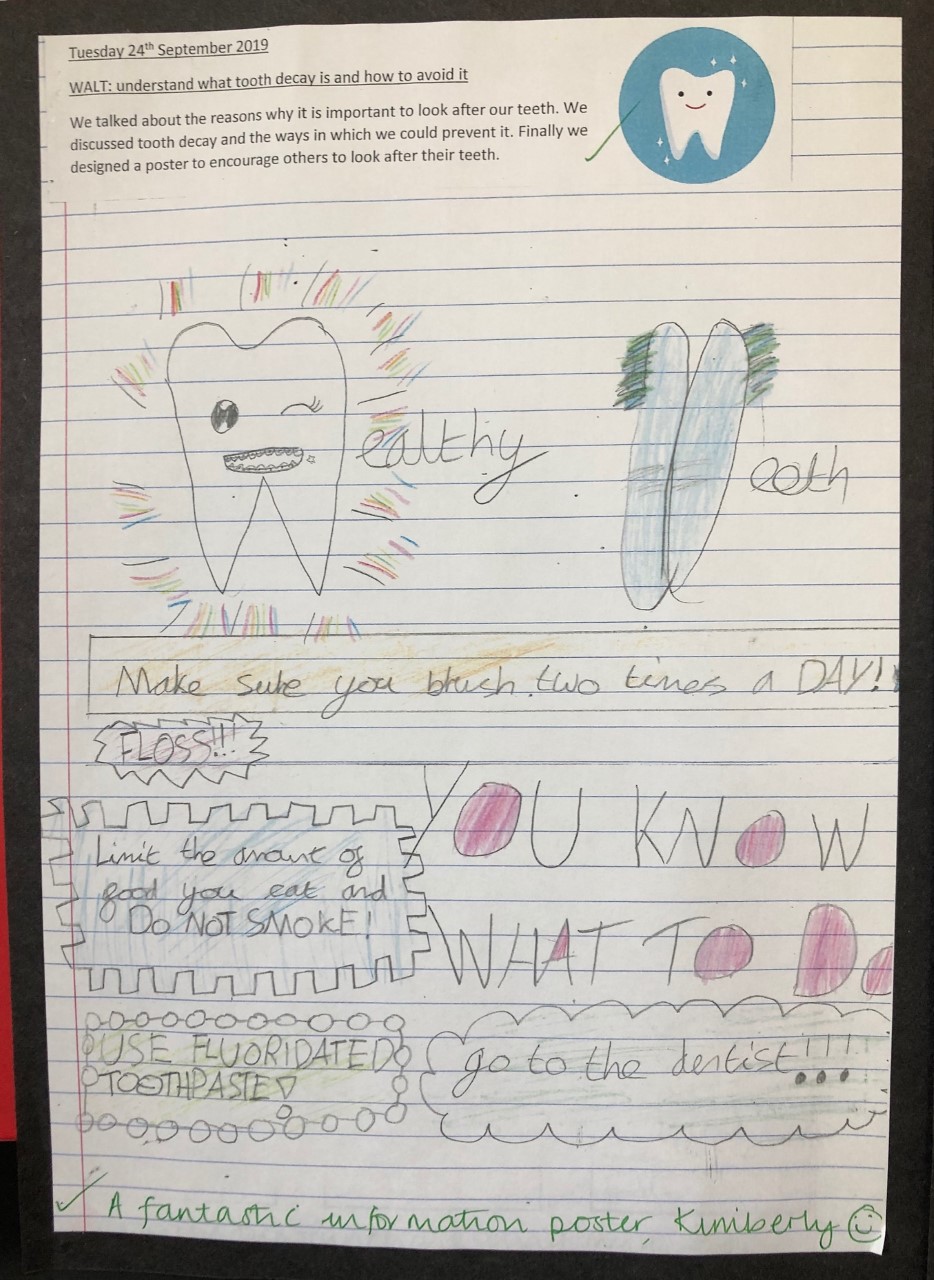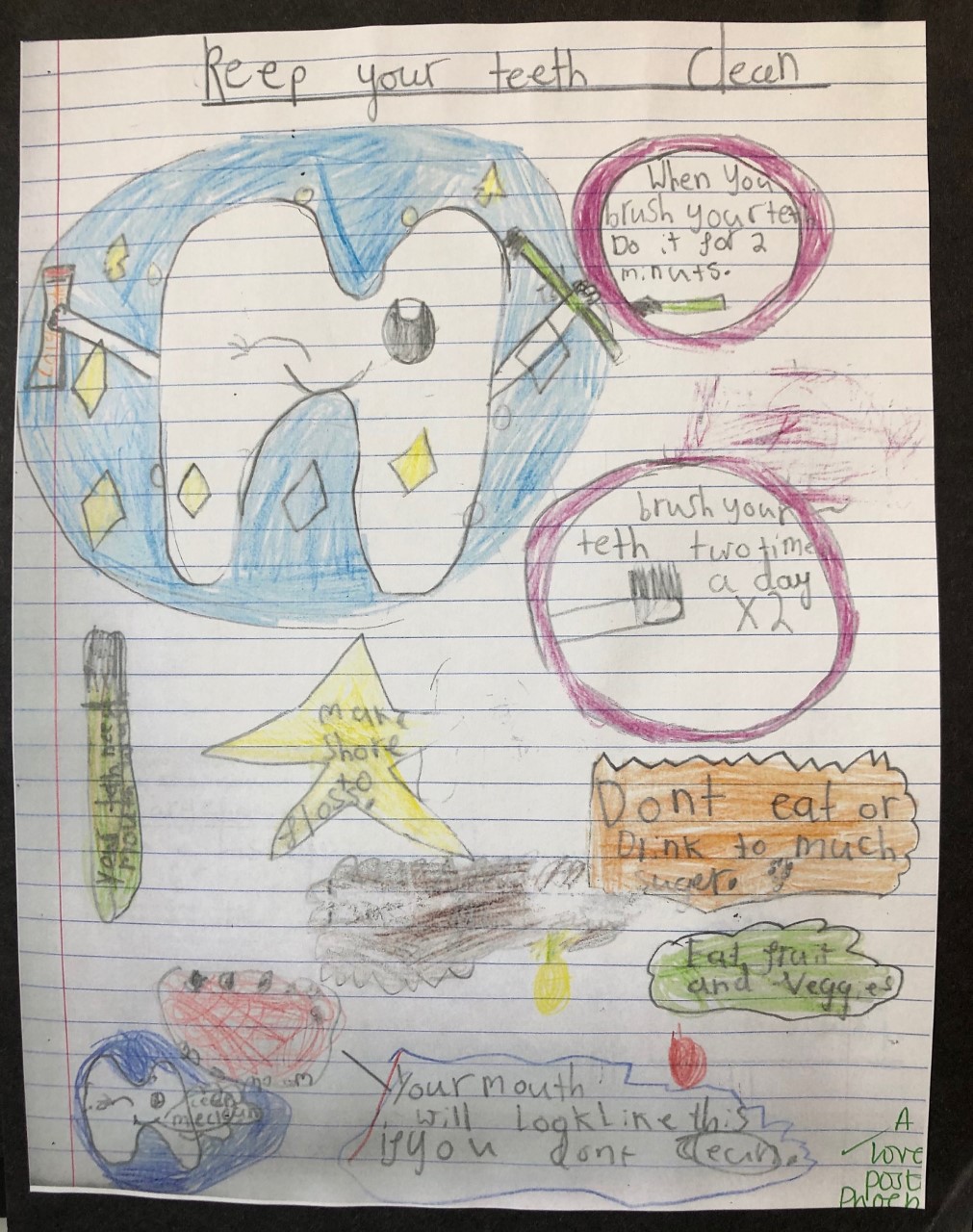 Homework - Special shout-out to Aneesa this week who produced this fantastic sculpture for her home learning, it's too good not to show off!