Week commencing 23rd Sept 2019
English:
This week we have been planning our own stories based on 'The Papaya that Spoke'. Lots of children have decided on a Halloween themed story and have been creating their own story maps to help them write their final versions next week!

Maths:
This week we have finished our unit on place value. We have been learning how to split numbers into tens and ones in different ways.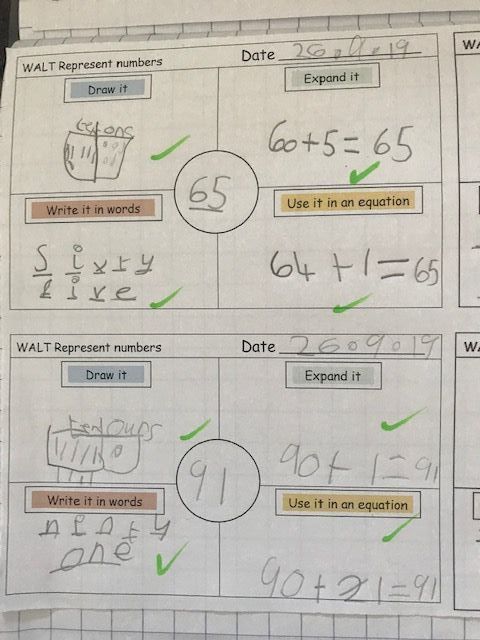 Topic/Art:
This week, Emmanuel Class were given their own personal sketch books. The children will take these with them as they progress up the years in school. Today we learnt all about using pencil and biros to create different patterns and shading. The results were fantastic!