Week commencing 20th Jan 2020
What a busy week. We have been doing more writing based around the story Mr Gumpy's Outing and have been practising the new phonemes that we have learned: /y/ and /ai/. The children are really beginning to show the skills of being good writers, using 'finger spaces' between words, starting sentences with a capital letter and using a full stop at the end. See if you can encourage writing for a purpose at home: a shopping list, instructions on how to make a cake (see below!), a list of favourite foods - anything at all. Everything that you can do to encourage, enthuse and excite your child with writing will be beneficial.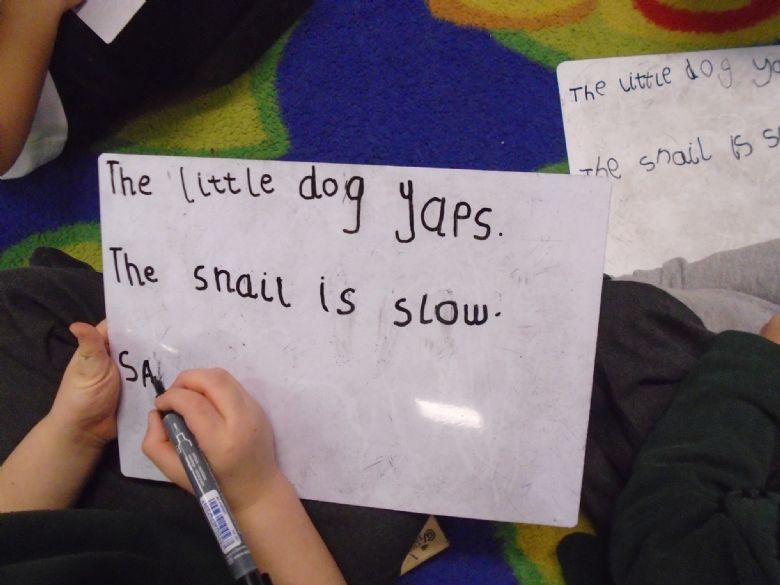 In maths, the children have been learning how to make a tally chart using simple marks in 'bunches of fives'. The children have counted 'one, two, three, four and close the gate with five'.
The children used tally charts on clip boards and asked their class mates about methods of travelling to school as well as making up their own subjects, such as favourite foods and favourite animals.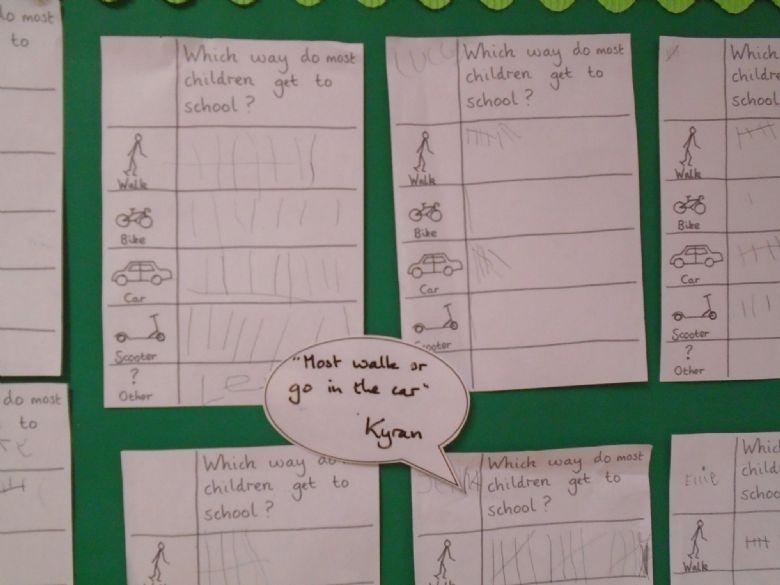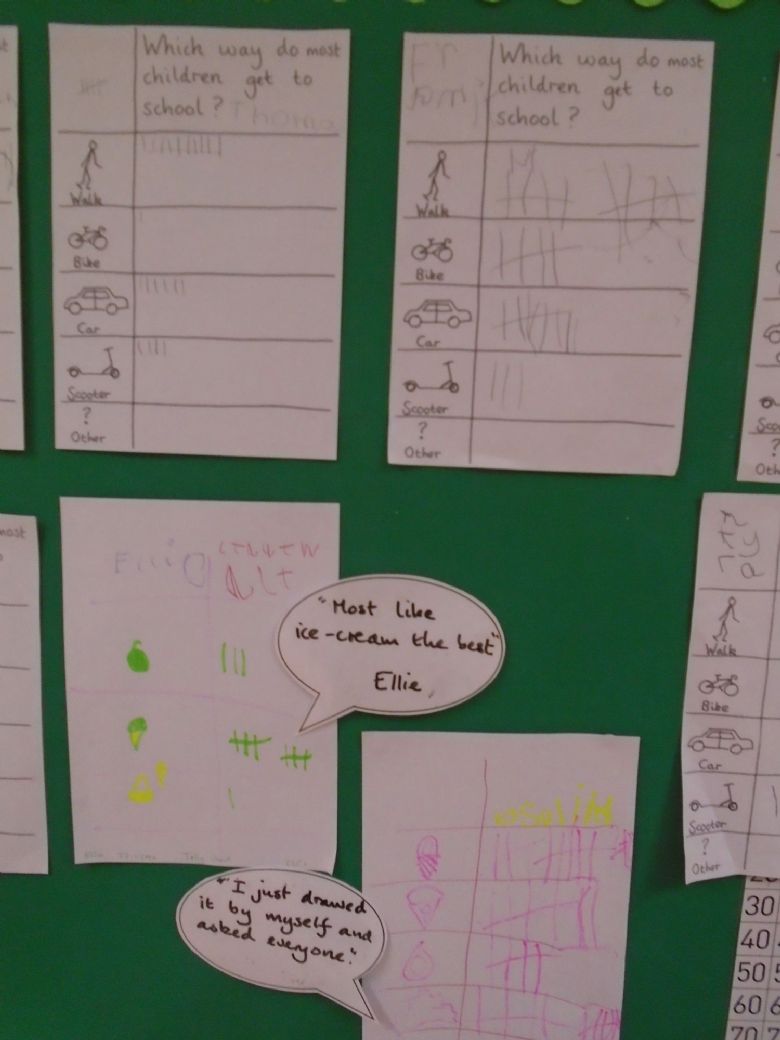 In our Forest School session with Mrs Edge, we read the book 'Leaf Man' and then the children made their own leaf pictures: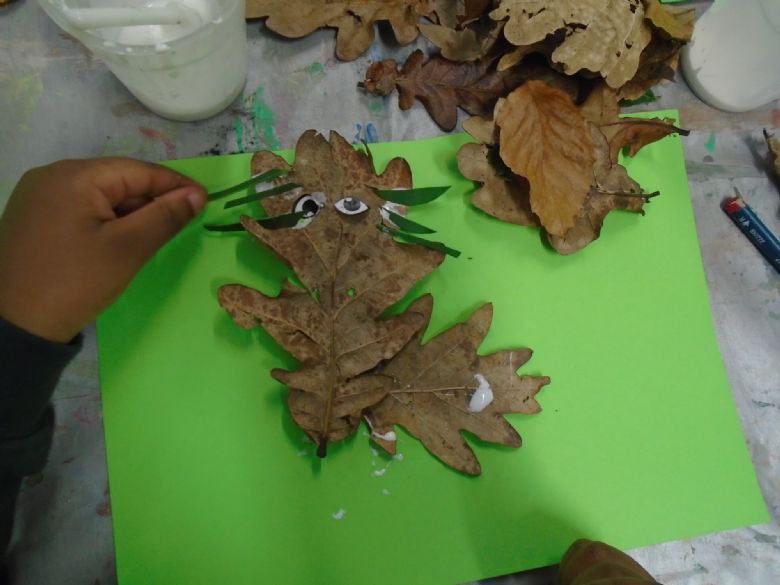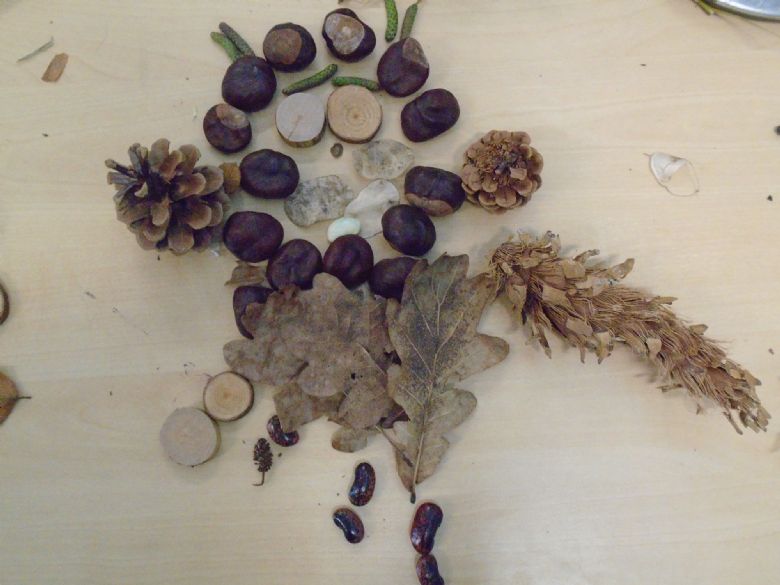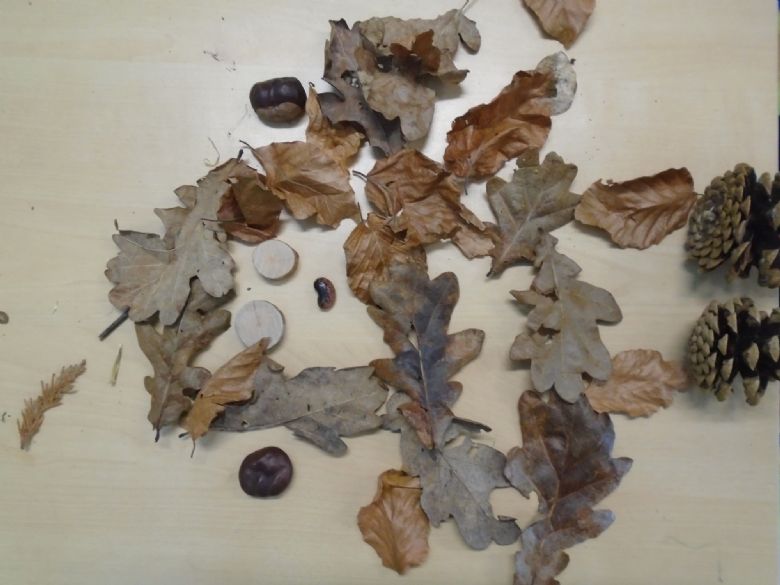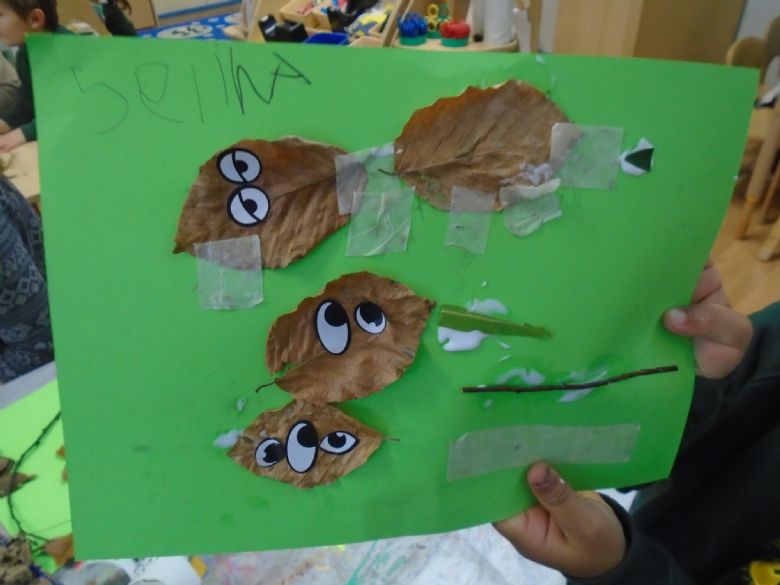 To bring our work on 'Mr Gumpy's Outing' to an end, the children collectively made two large cherry cakes and we all had a proper tea, just like in the story. The children enjoyed sitting at picnic cloths and ate biscuits, fruit and their own-made cake. Delicious!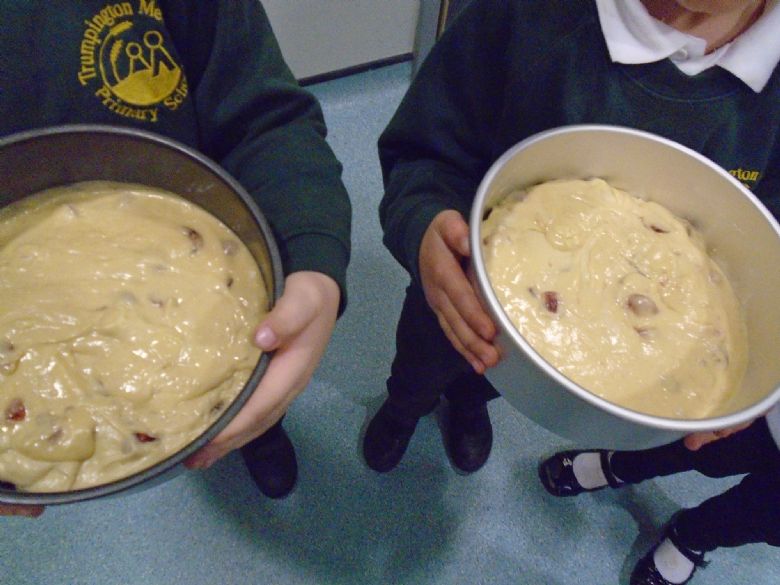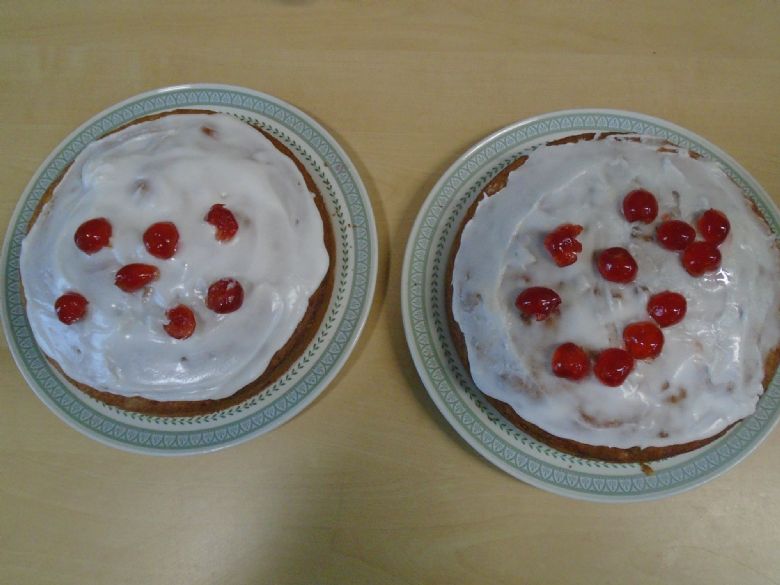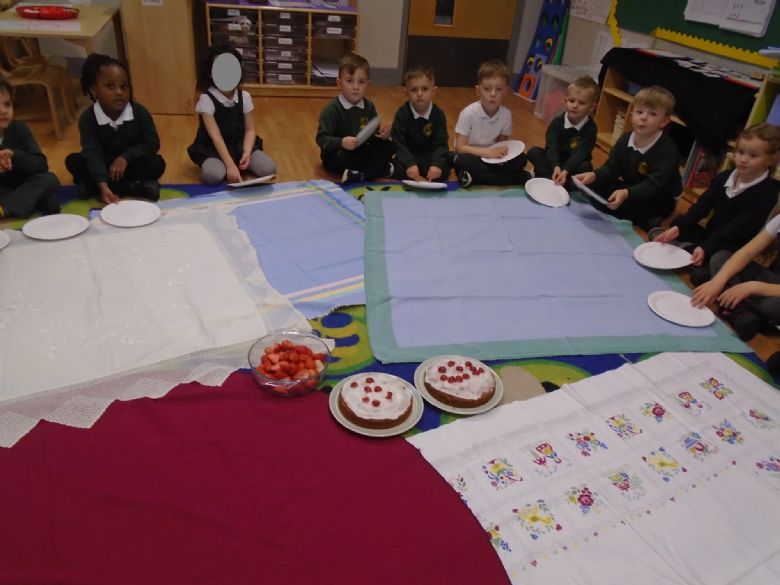 Next week, we will have a learning focus around Chinese Lunar New Year.
In the meantime, have a wonderful weekend.