Week commencing 18th Nov 2019
In Maths, we have been continuing our work on multiplication and division. In addition to this, we have been working hard to learn our times table facts. On Friday, we learnt a cool trick to remember our 8 times tables. https://www.youtube.com/watch?v=mx_xqzyoJoI
Here is Sophie reminding the class of what to do...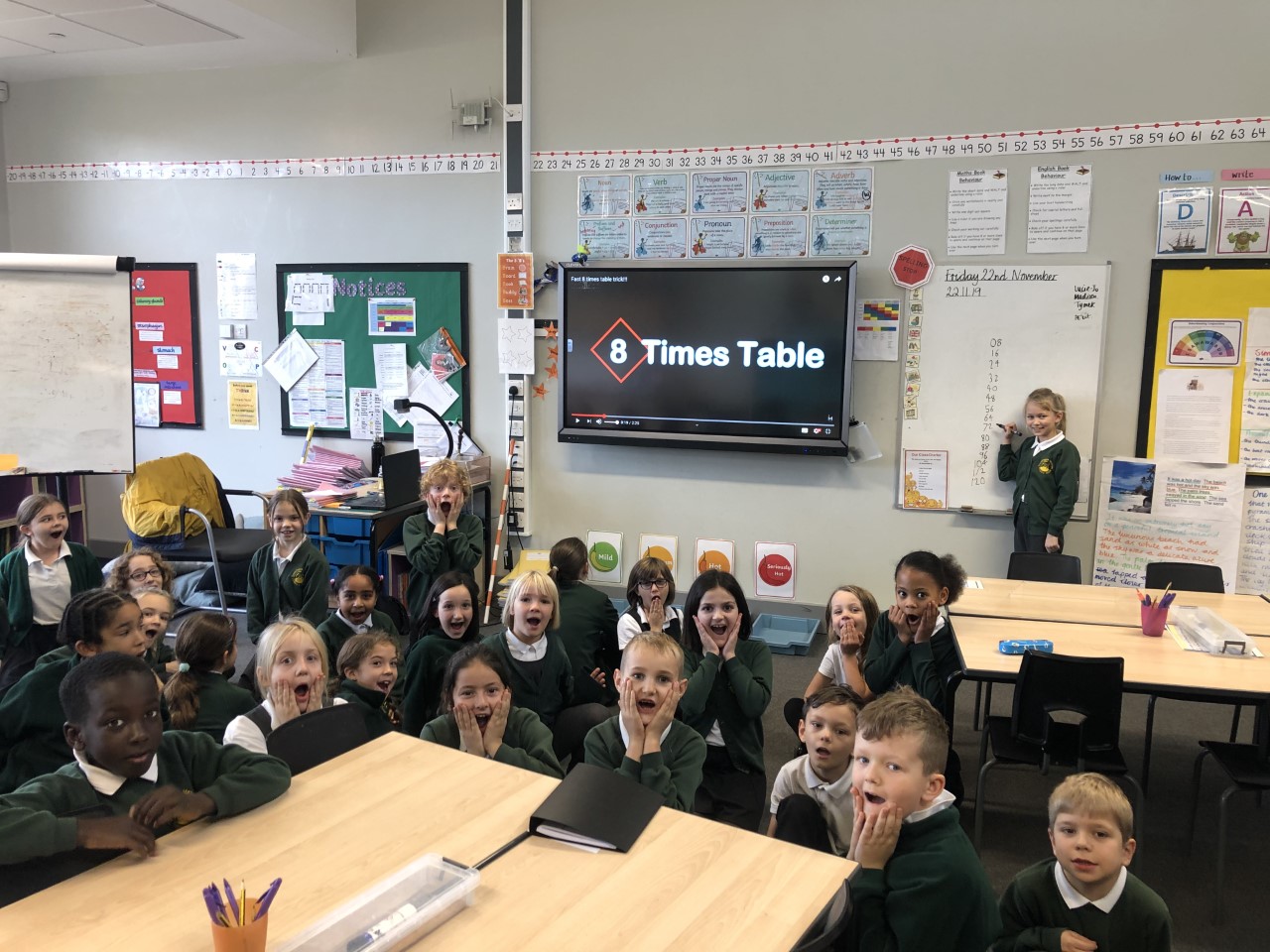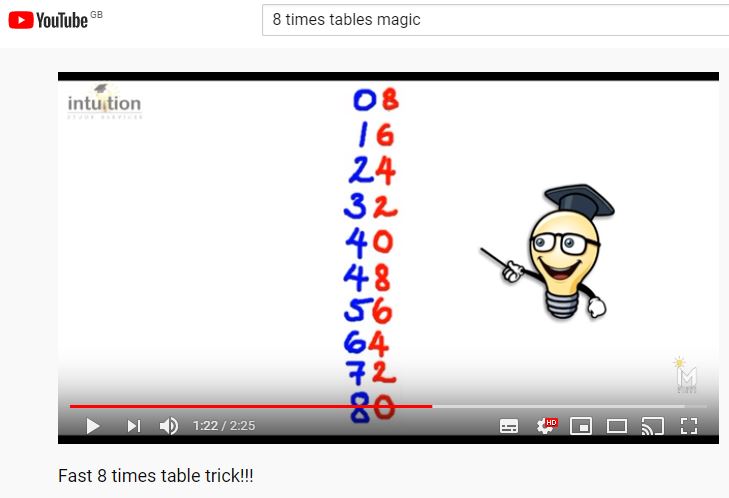 In English, we finished our unit on portal stories. Here is Lily-Beau sharing her work on the visualiser. The class helped celebrate her successes and gave her constructive feedback to edit and improve her work. Then they had a go at editing and improving their own work using purple pens.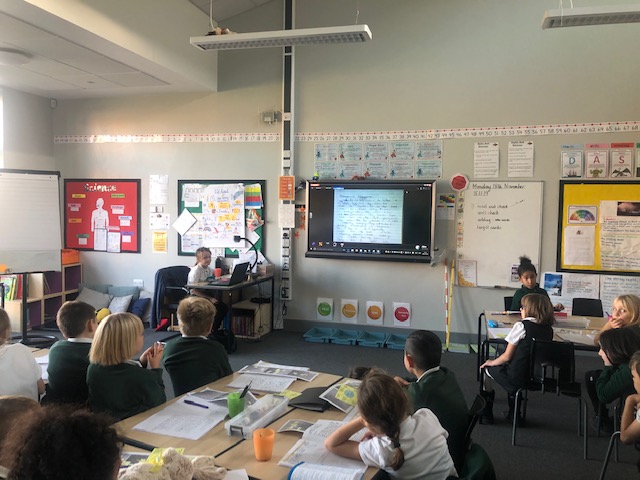 In Art /DT this week we began getting ready for the Christmas fair. Our enterprise project is to create decorations to sell and raise money for the class. With a low expenditure, we are hoping to make lots of profit. Here are two examples of the decorations we have made...