Week commencing 18th Nov 2019
English:
This week we planned and wrote our own versions of the Magic Finger! Some children had stories called the Magic Elbow, the Magic Tongue and even the Magic Bottom!
Maths:
We have started learning about multiplication and division. This week we began by looking at pictures and describing the groups seen in the picture. At the end of the week we started to use the multiplication symbol to find the value of different groups.
We are having a big focus on mathematical language at the moment, so please ask your children about some of the vocabulary seen below!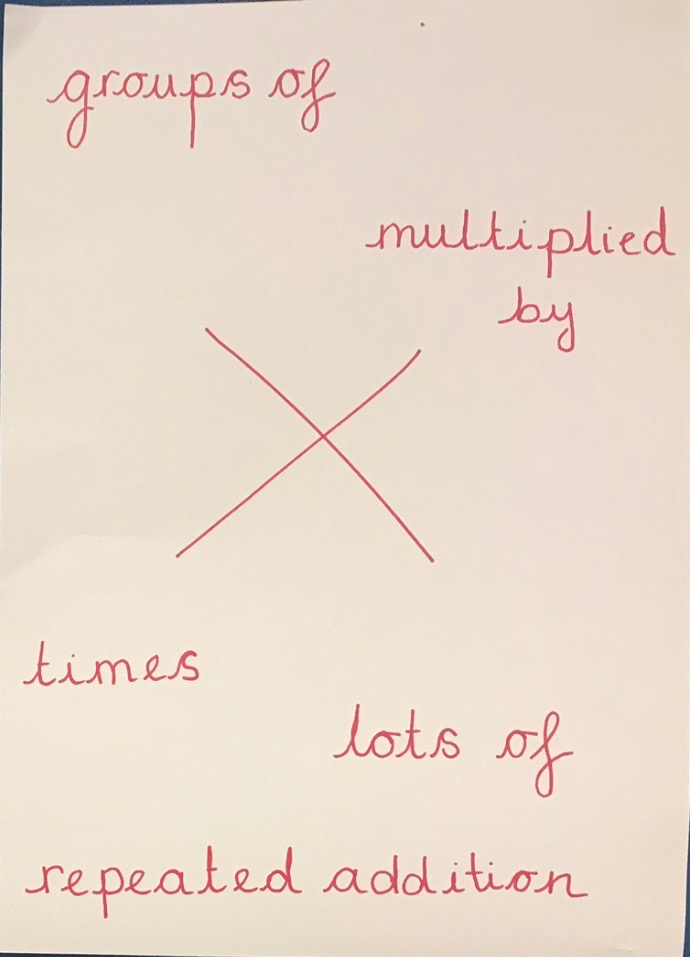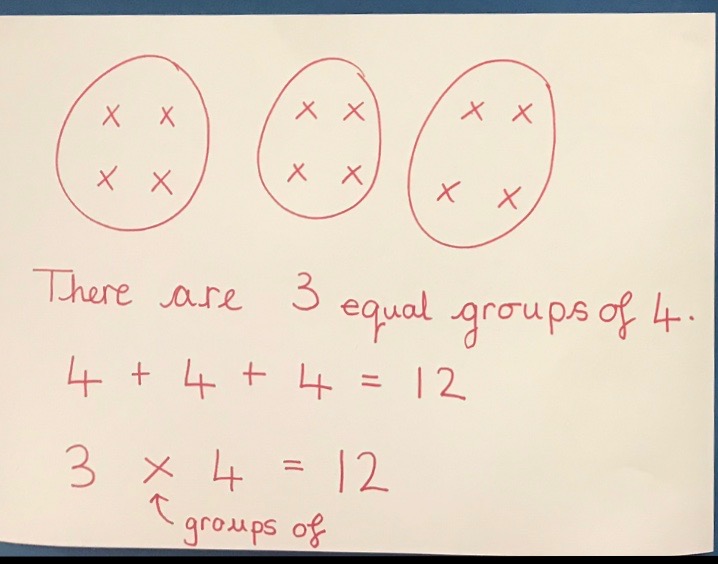 Science:
This week, we have been learning about our heart rate and the effect of exercise. We discovered that when we exercise our heart rate increases to pump blood to our muscles faster. We wrote exercise guides for the Year 1 class and have decided that we will aim to complete the mile challenge every day this term!