Week commencing 16th Sept 2019
In English this week we have been studying word types and how to use them to improve our writing. Our learning wall shows some of the 'fronted adverbials' we came up with a a class to make our sentence openers varied and exciting!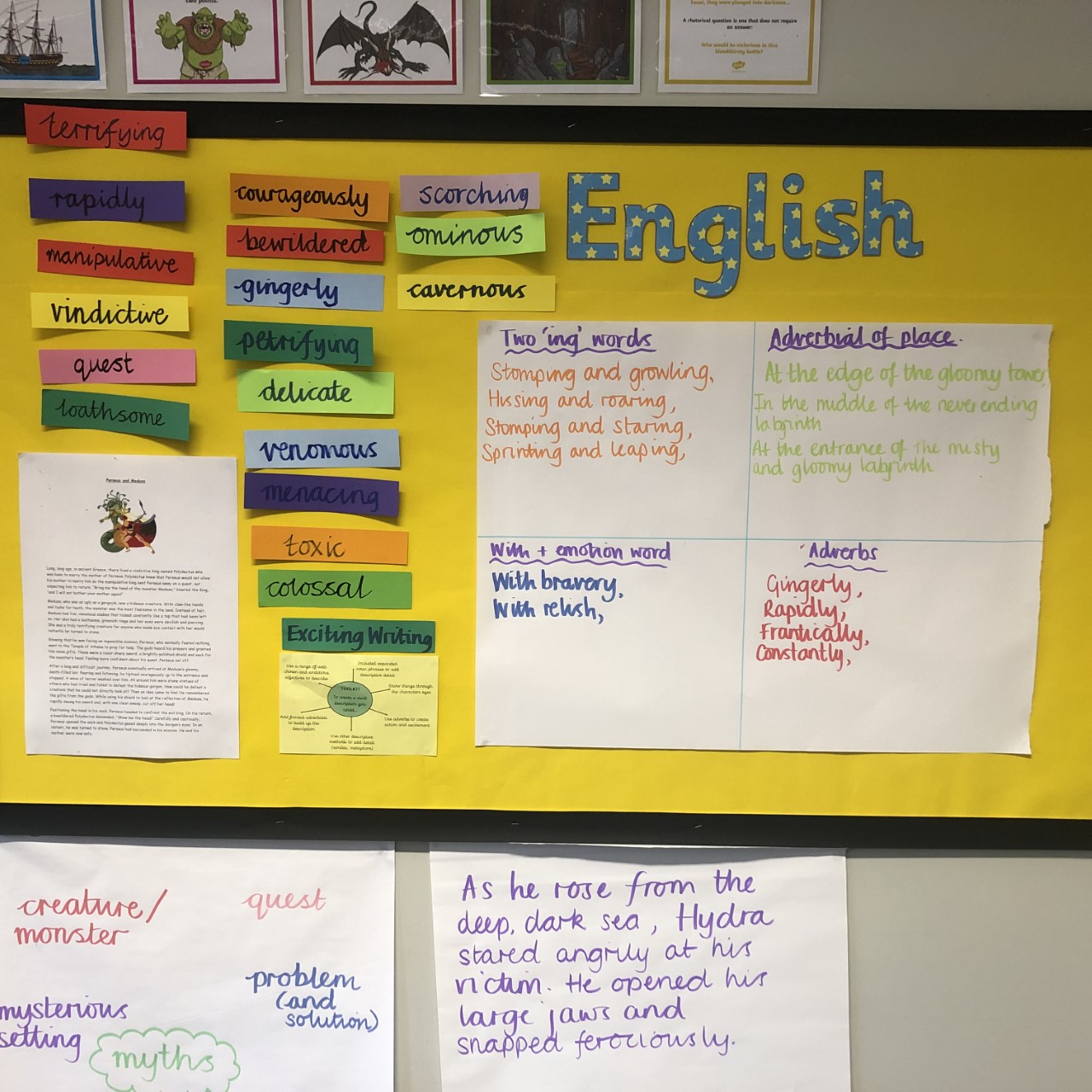 In Maths we have been working with numbers up to and beyond 1000. We have been estimating, ordering and rounding. Take a look at Sophie's work below which demonstrates great reasoning.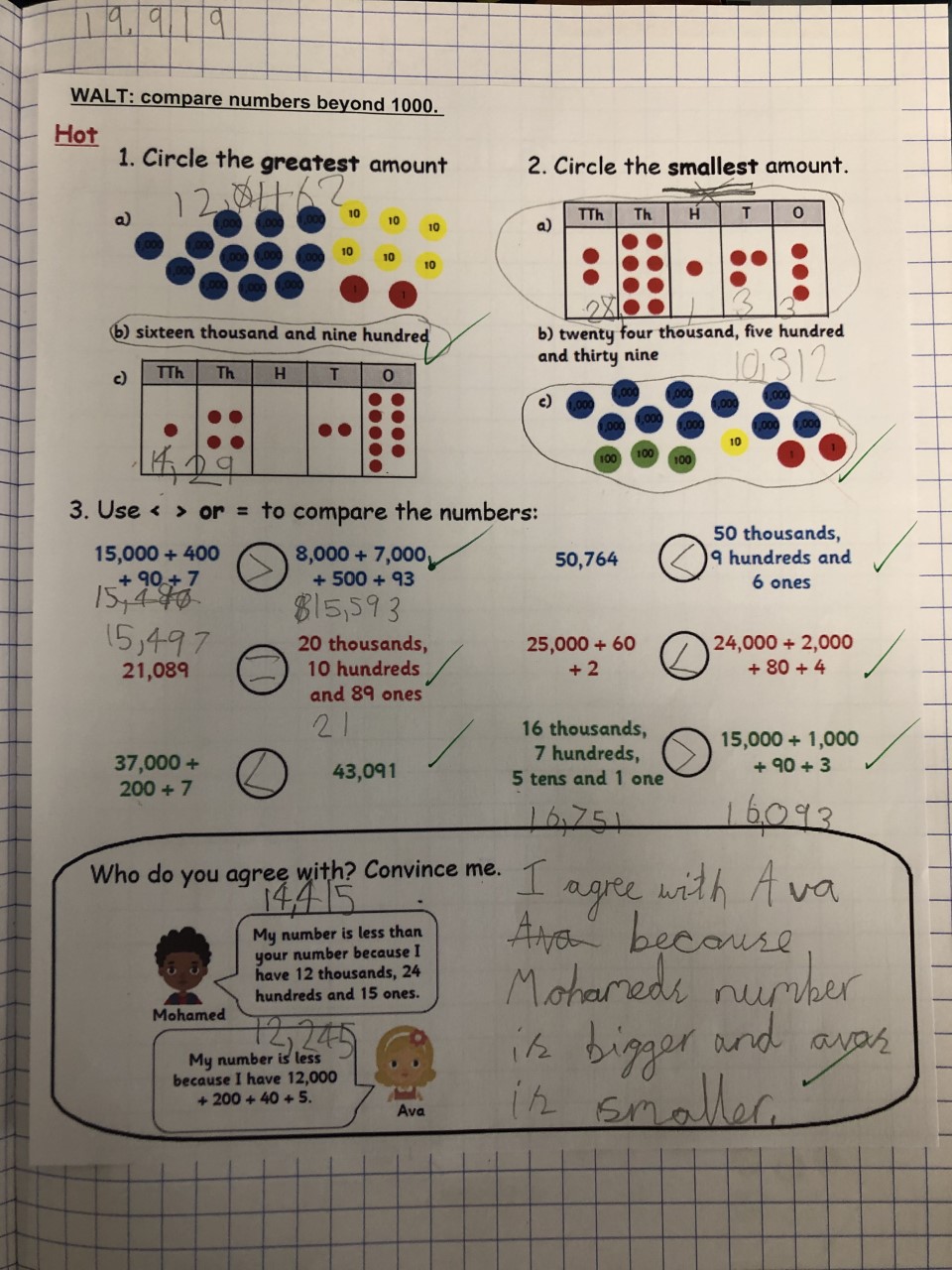 In art this week we have been designing repeating patterns inspired by the Ancient Greeks. We used these patterns to design a plan for a Greek vase which we will be making by collaging next week. Phoebe's artwork was a great example...