Week commencing 16th March 2020
English:
We are looking at the story 'Lila and the Secret of Rain'. Here is a copy of our story map, see if you child can use the story map to retell the story to you orally.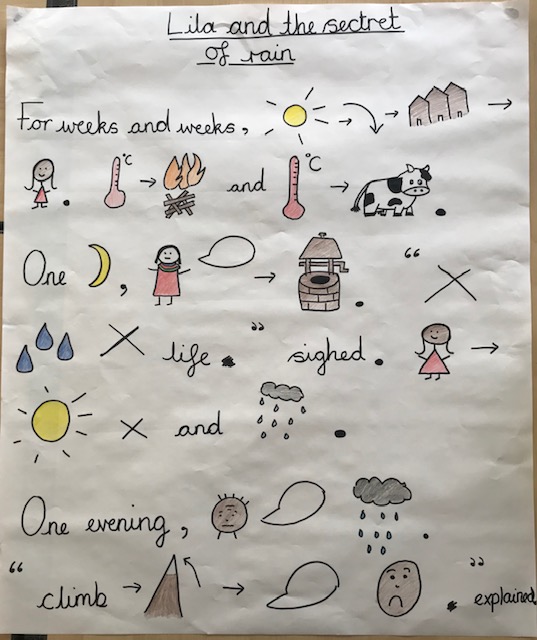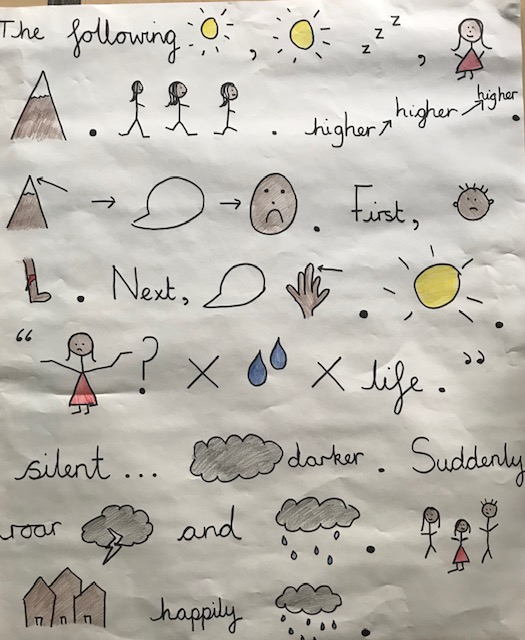 Maths:
We have been continuing to tell the time. We have focused on quarter past/to and telling the time to the nearest 5 minute (e.g. 10 past 2, 20 to 9, 5 past 8 etc.) We have also looked at how we would work out how many minutes there are in 3 hours, 2 hours, 2 and a half hours etc. We used different addition strategies to work this out.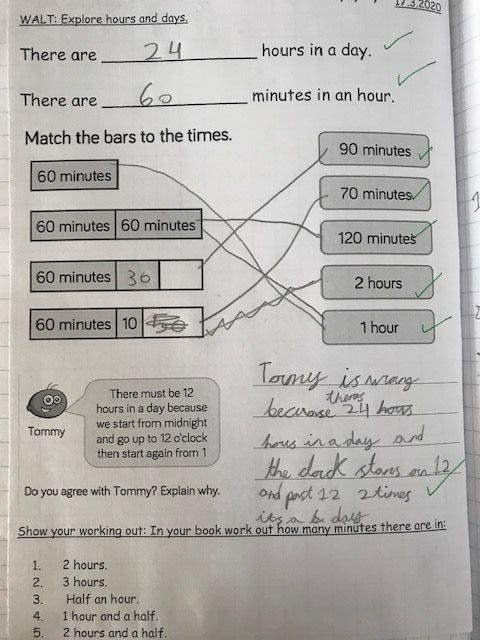 Science:
This week we have conducted an experiment to explore how animals keep warm in the Polar Regions. We tried on a blubber glove (made out of lard) and investigated how it kept our hands warmer in icy waters. We also investigated different materials to work out which one would make the best coat for staying warm in the polar regions.