Week commencing 13th Jan 2020
English:
This week we are having a go at innovating our story map. Instead of retelling the diary of Samuel Pepys, we are going to be having a go at writing a diary from King Charles II's perspective. We are going to be focusing on using subordinating conjunctions (when, that, if and because) to extend our sentences to make them more interesting.
Maths:
We are continuing to learn about money. We will be using our knowledge of money to solve real life word problems.
Topic:
We have been learning about a timeline and how to sequence a historical event accurately on a timeline. We have been using the word 'chronological order' to describe how we have ordered the events. In DT we are starting to plan the Tudor Houses that we will build and eventually burn!
Here are some beautiful sketching of Tudor houses: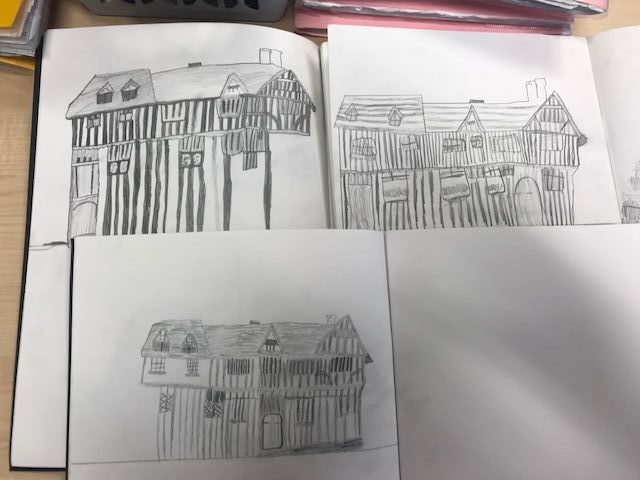 Science:
We are learning about the differences between man-made and natural materials.