Week commencing 13th Jan 2020
As part of our exploration of vehicles in our topic 'On The Move', the children had an opportunity to look closely at a real motorbike. We listened to the engine being revved, tried out the alarm, learnt that it has 6 gears and looked at the chain that the motor turns round to turn the wheels. It is a road bike and has smooth tyres for the hard surface unlike off-road bikes like scramblers which have knobbly tyres.
We watched the motorbike being ridden around the grounds and had the opportunity to ask the motorcyclist lots of questions. We found out how it worked, about different types of motorbikes and about the special clothing that has to be worn to ride one. Everyone listened very carefully to safety instructions and stayed together in a group.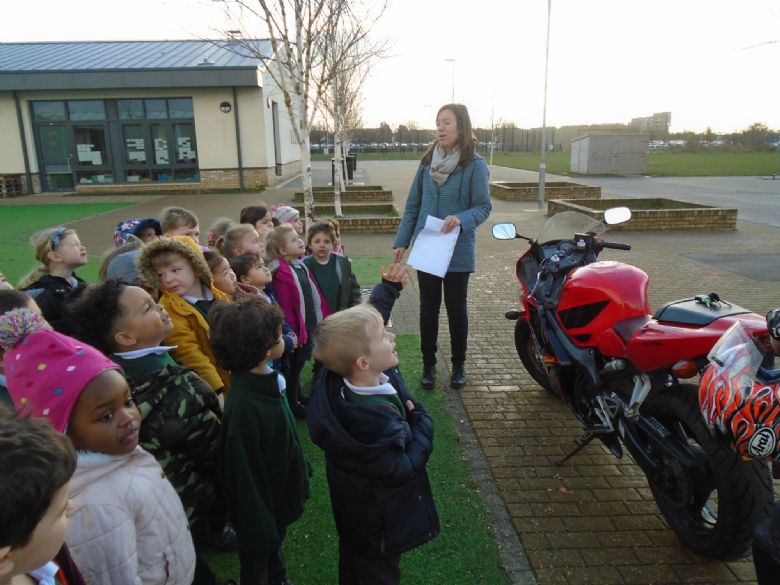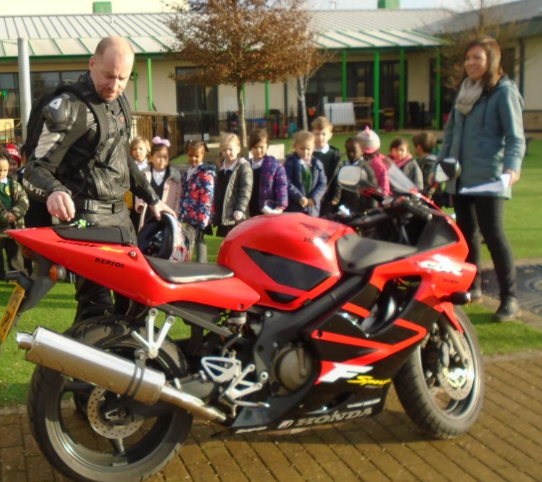 Then the children then enjoyed constructing their own motorbikes!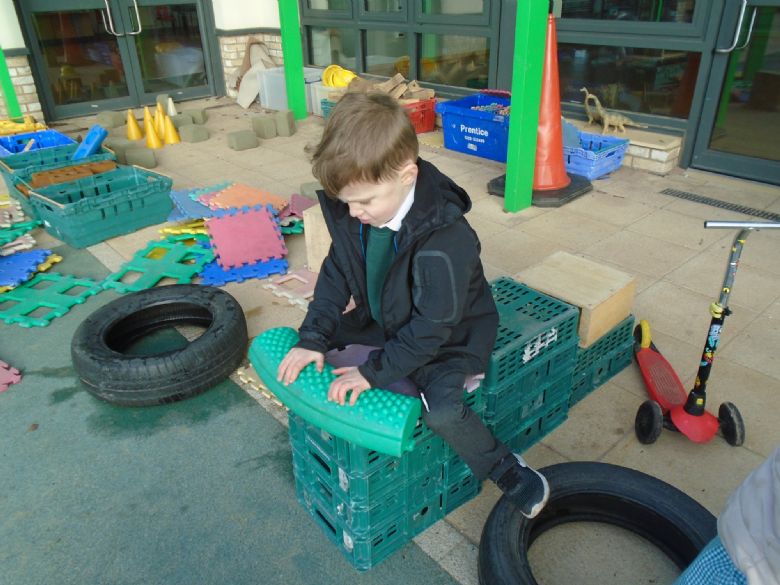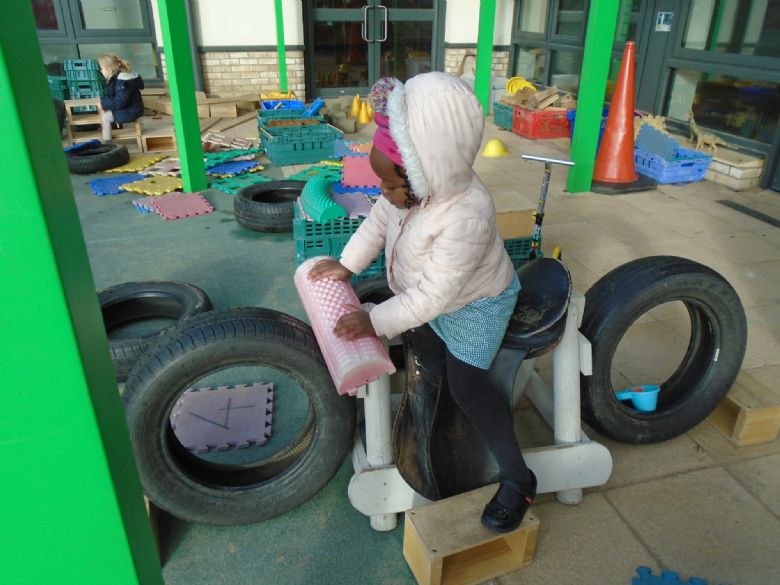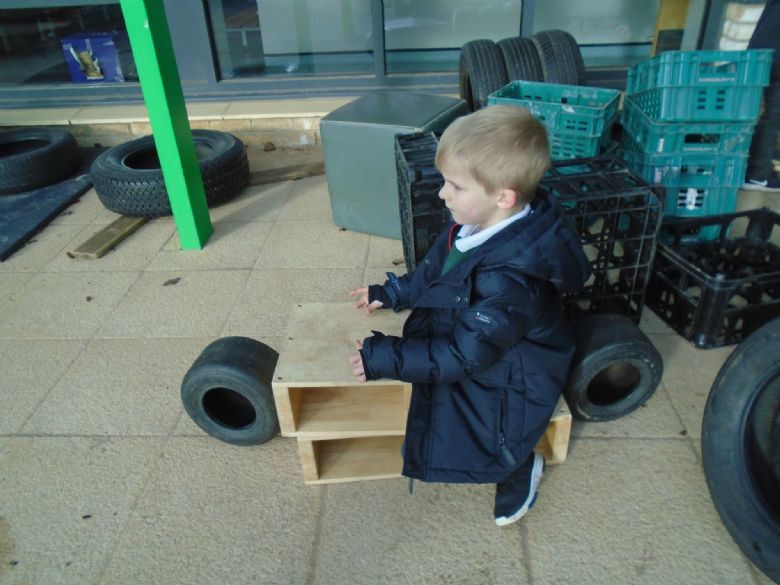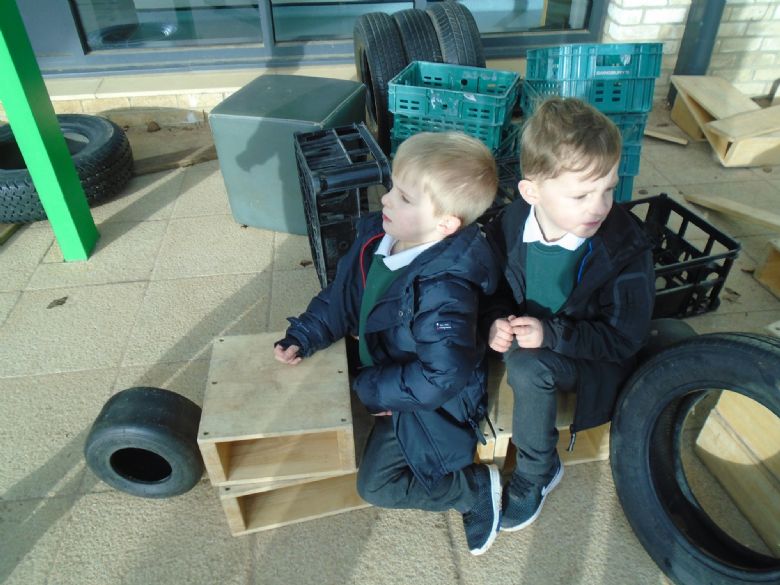 We have been enjoying the book called Mr Gumpy's Outing. The children have listened to the story very carefully, have re-told the story using actions, have written story maps to show the progression of the story and have had a go at writing sentences and words about the different characters.
In phonics this week the children have learned /b/ (bat, tub, bit) and /j/ (jug, juggle, jam). Next week we will be learning /y/ and /ai/.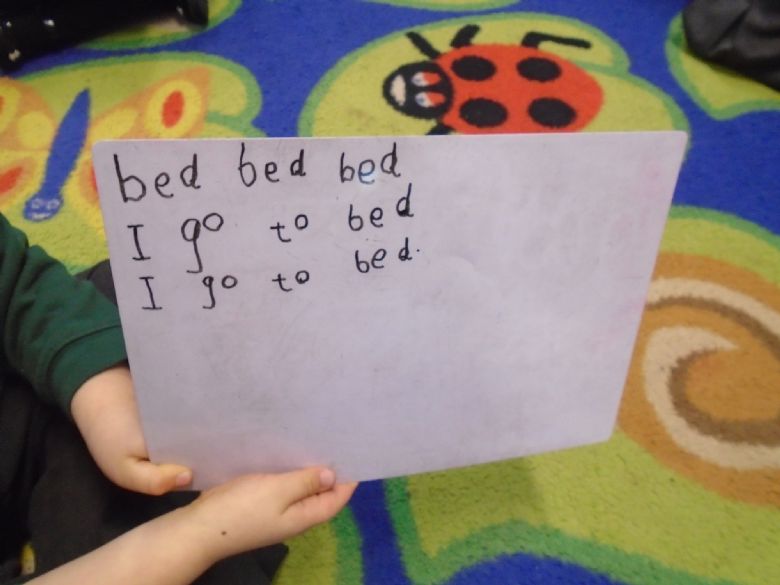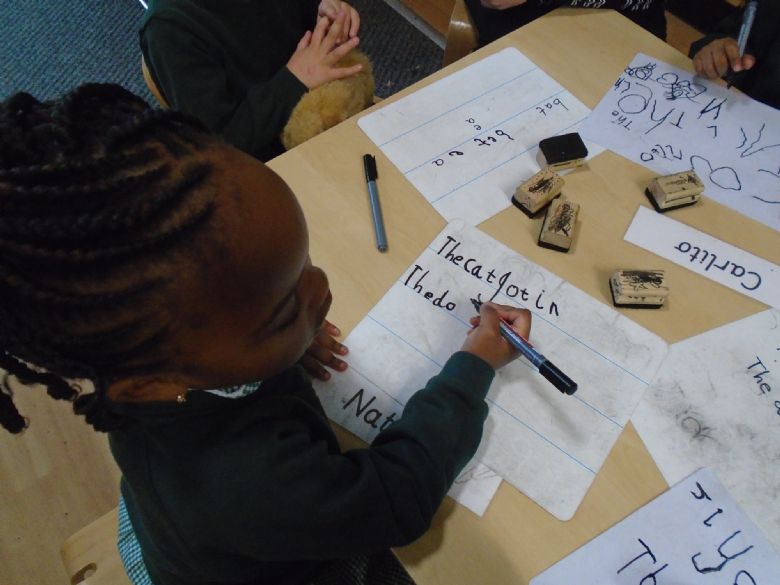 The children should now know the high frequency words she, he, we, got, the
In our Forest School session this week, we went outside to find interesting-looking sticks which we then painted and decorated. The children imagined lots of different things that their sticks could be.

In maths this week, we have continued counting, using beads and Numicon. Our number of the week has been 12.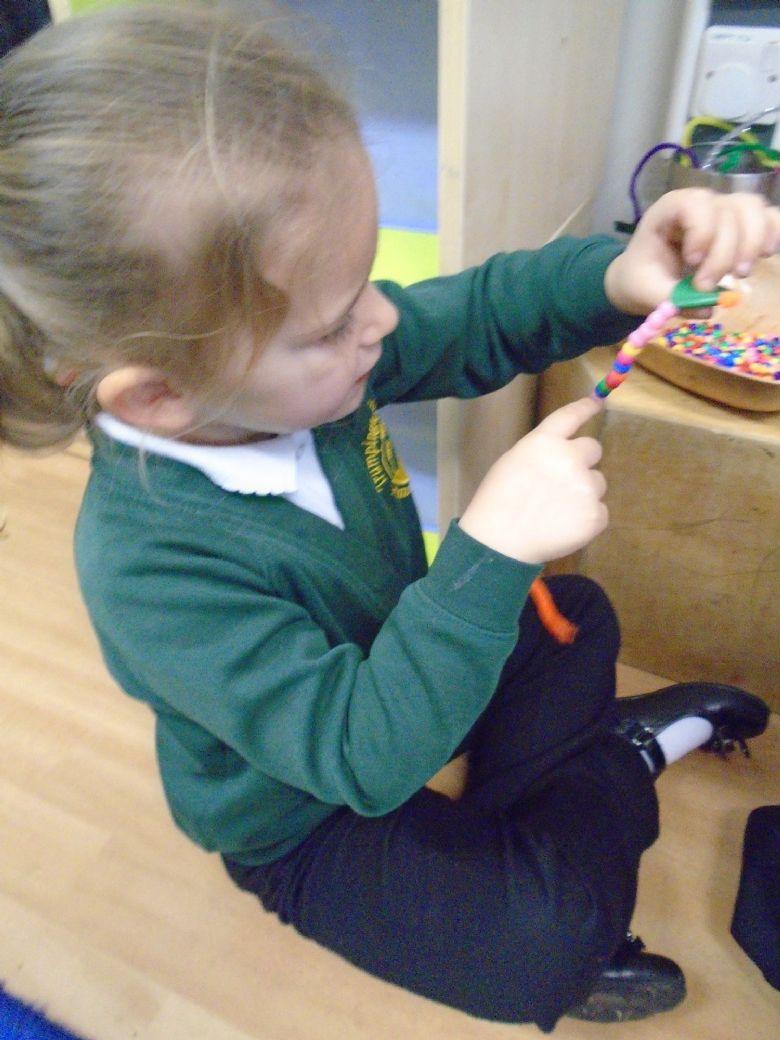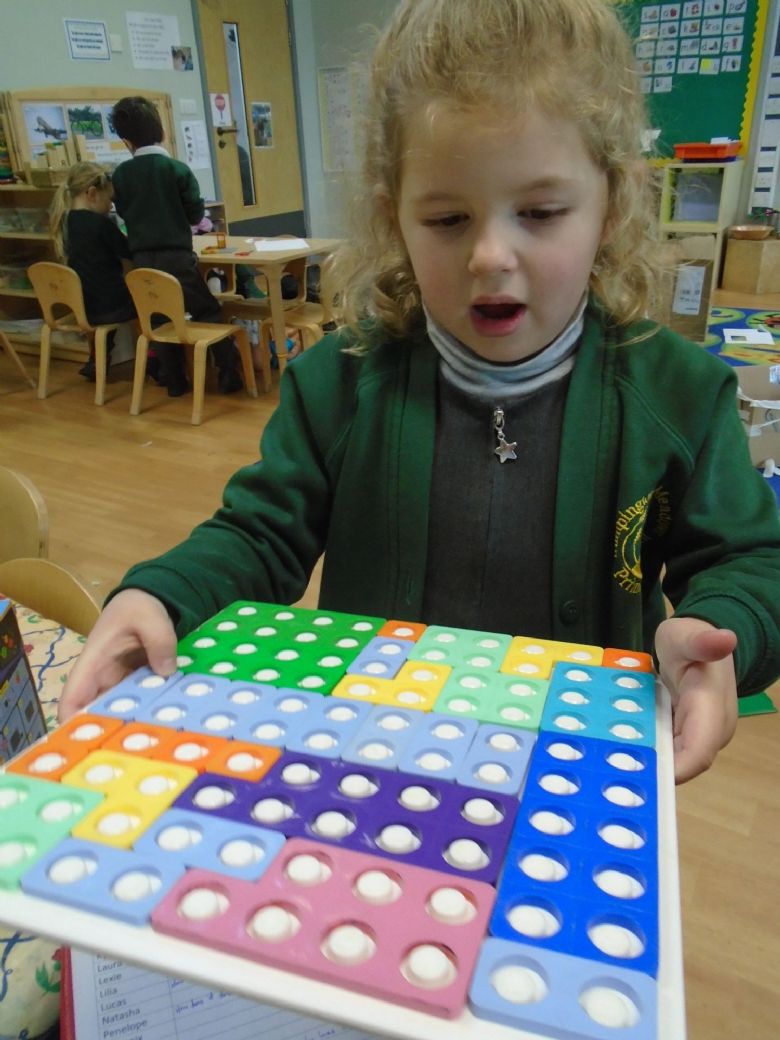 Have a good weekend.