Week commencing 11th Nov 2019
We have had a great week in Sidney Sussex.
In English, we have begun to write a portal story based on Elf Road by Pie Corbett. Next week we will write our very own portal stories in our independent write. Miss O'Toole is looking forward to seeing all of the skills we have been learning in our writing.
In Maths we have been multiplying and dividing by 10 and 100. We used place value charts and counters to support us and came up with the follow sentences stems as a class to support us in our learning.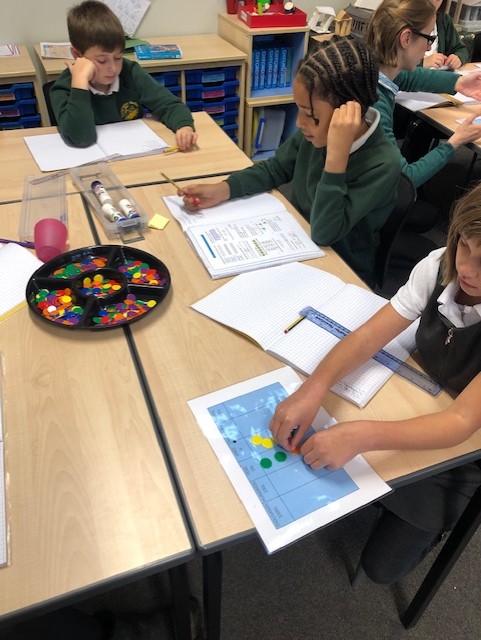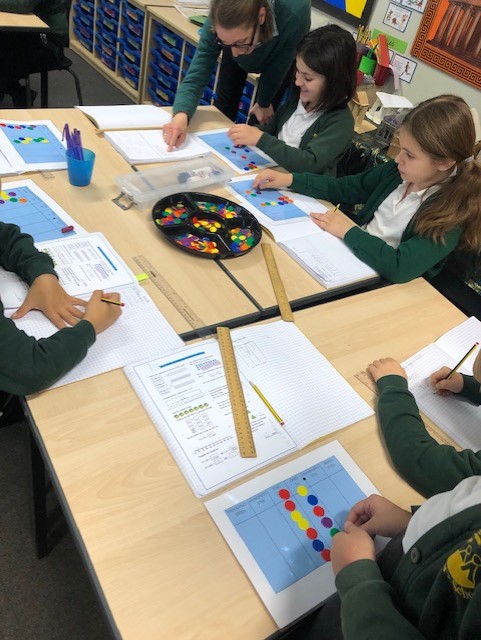 In Art we have continued our unit on observational drawing moving from observation in 2d to 3d. We spent a whole afternoon sketching, shading and painting fruit. We looked at hatching, cross-hatching, blending, shading and colour mixing. We really enjoyed cutting up the fruit into cross-sections and doing a 'close up' observational sketch using ink and watercolour wash. There were some fantastic results.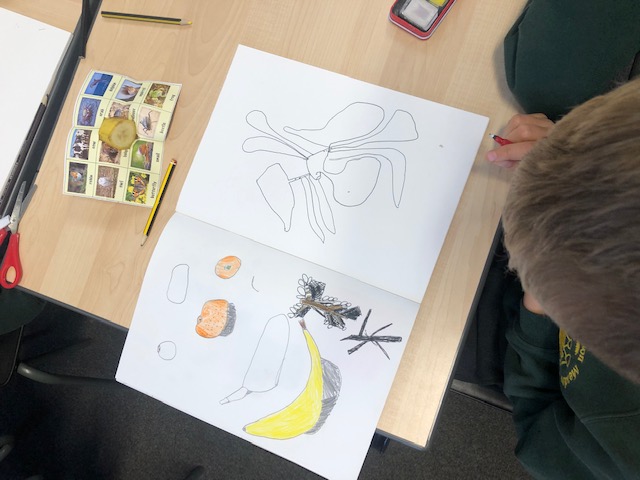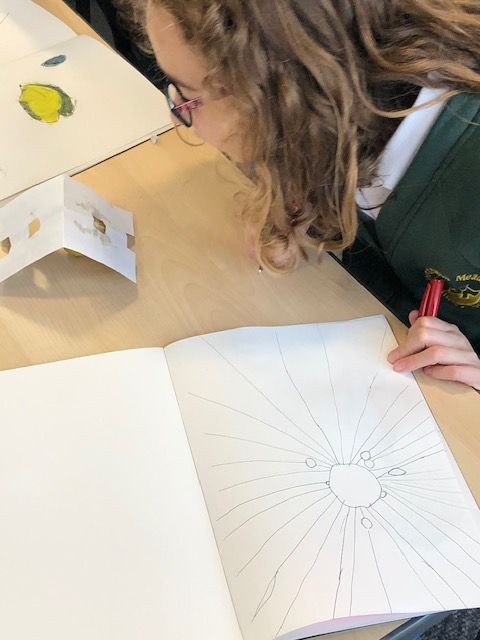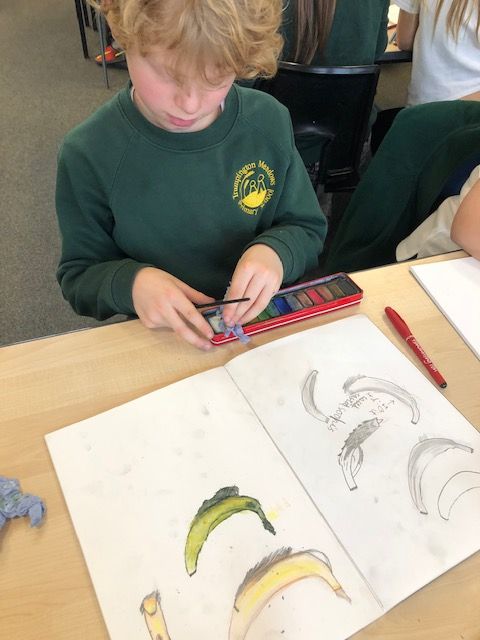 In other news... the Playpods have re-opened, we had a great time learning how to use them safely and just enjoyed playing using all the equipment and scrap!