Week commencing 11th Nov 2019
English:
We have really be focusing on using appropriate adjectives to describe this week. At a class we created a list of exciting vocabulary and then used a word from each column to create wonderful descriptive sentence.
For example: The heavy rain was lashing down over the Gregg's farm.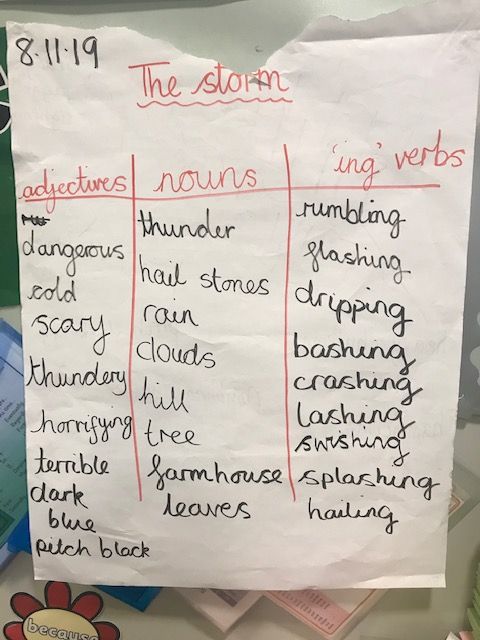 Maths:
We have completed our unit on addition and subtraction this week. We are now able to add and subtract any numbers within 100 and can use our skills to solve problems.
School play:
This week we began rehearsing the lines of our school play. All children are encouraged to practise their lines each night and start to memorise the lines before and after theirs, so that they know when it is there turn to speak.