Week commencing 10th Feb 2020
English
This week, we used what we know about newspaper reports to have a go at writing a report on the Great Fire of London. Here are some wonderful pieces of writing by Bella, Leila and Athan.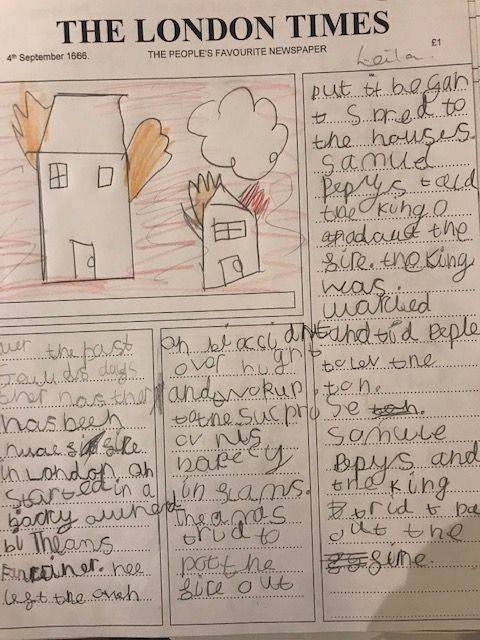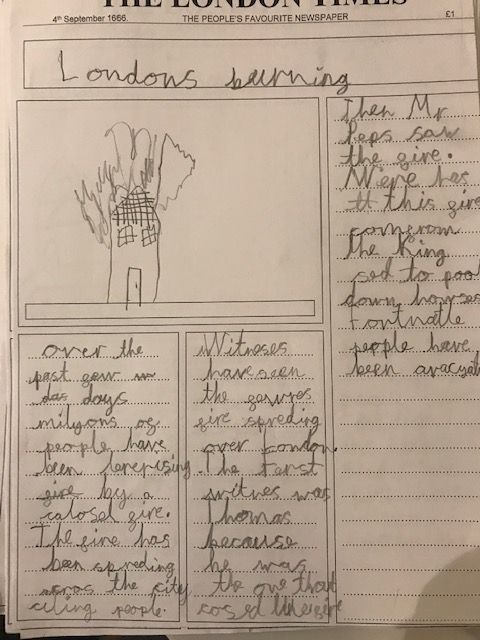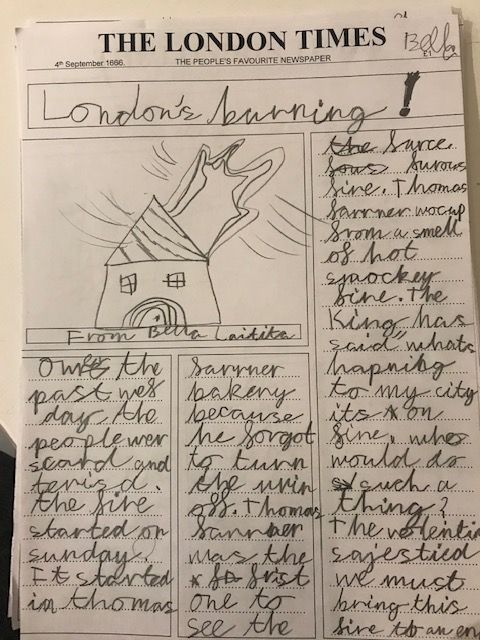 Maths
In Maths we finished off our topic on shape. Rather than start a brand new topic for the last few days, we used the time to play some card/board games using our maths skills. We played 'first to 50' where we had to take turns turning over playing cards until one person had got to 100. This helped us practise our addition and subtraction skills.
Topic
We finished off our topic on the 'Great fire of London'. We considered what made the fire so Great and why it became so big.
100 days
On Thursday 13th February we celebrated the 100 days of school. Welldone to all of the children and parents that made such an effort to collect 100 objects. Miruna made a fantastic tree picture out of 100 sticks and 100 leaves, Nardjess made a beautiful bird feeder in the shape of the number 100 out of 100 cheerios and Ibrahim collected 100 beans in a 100ml container. As part of the day we made our own 100 bead beadstring, found 100 ways to make the number 100, ran 100 miles in KS1, made mosaics out of 100 squares and read 100 pages of a book on each table!