Week Commencing 28th October
Welcome back to a new half term! We have started our new topic of 'Let's Celebrate' with a wonderful look at the festival of Diwali. The children have been listening intently to the story of Rama and Sita, have watched a fantastic shadow puppet telling of the story on the BBC website and have been retelling the story by acting it out using stick puppets and masks. We just can't get enough of puppets!
As part of their learning about the Festival of Diwali (also called The Festival of Lights), the childern have been making their own diva lamps out of clay. Mrs Bryant showed the children how to carefully pinch the clay out to make a 'bowl' shape and then to pinch out a little 'spout' to complete the lamp shape. The children worked extremely well and carefully on this.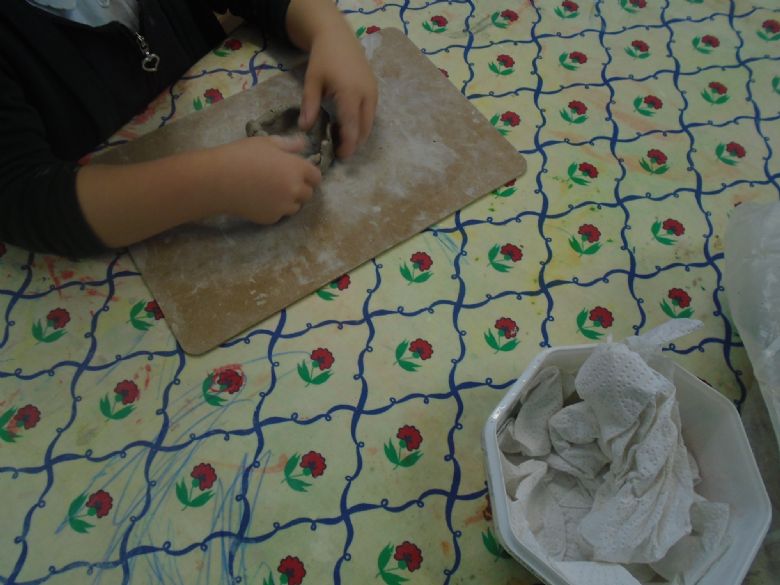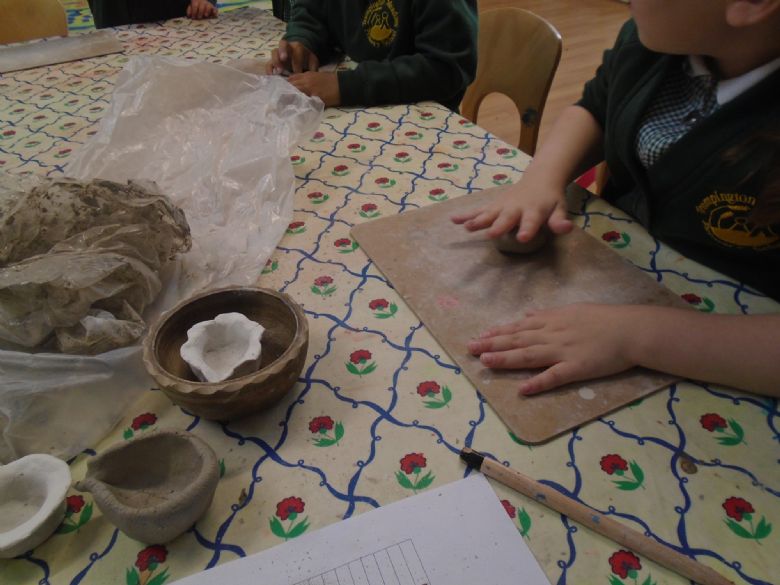 The children also learned about Rangoli patterns - we watched some fascinating film of artists at work using coloured sand to make the most exquisite, brightly coloured patterns. The children had a go at using Rangoli pattern templates which they coloured very carefully - and brightly - with watercolour paints. Such careful and thoughtful work.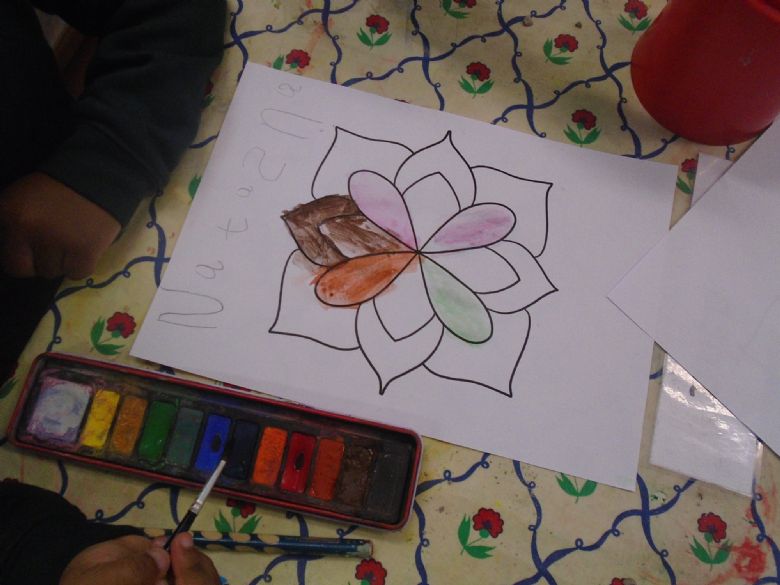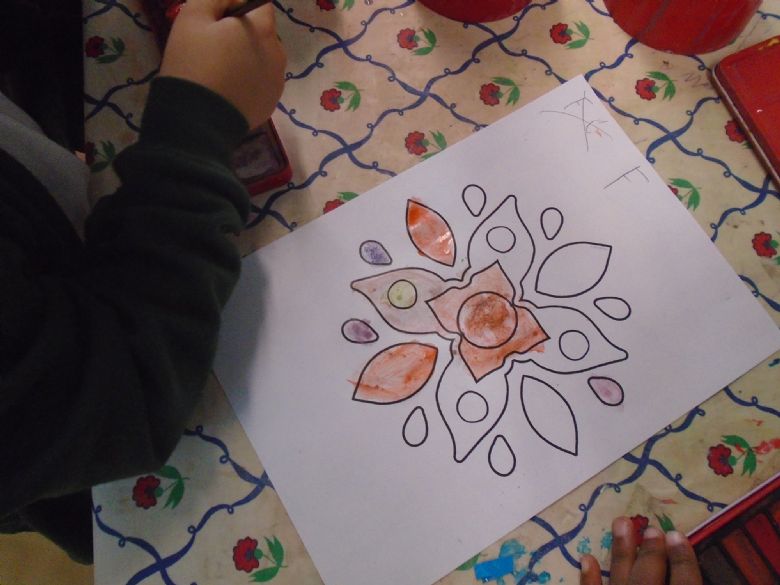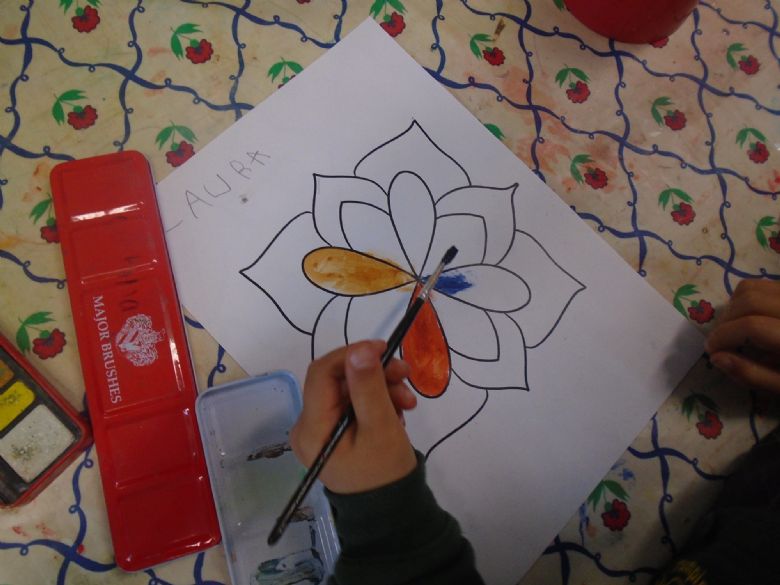 In our phonics, we have been reviewing and revising sounds /c/ and /k/ as well as learning high frequency words I, and, the. Please remember to make some time to look through your child's phonics folder with them over the weekend: to reinforce their learning, see what they can remember and practice their letter formation. We also ask you to continue helping your child to practise writing their name using a capital letter to start and then all lower case letters following.
In our maths this week we have been comparing lengths, using the vocabulary 'long, longer, short, shorter' and the children have been exploring a variety of resources in the classroom to support this learning.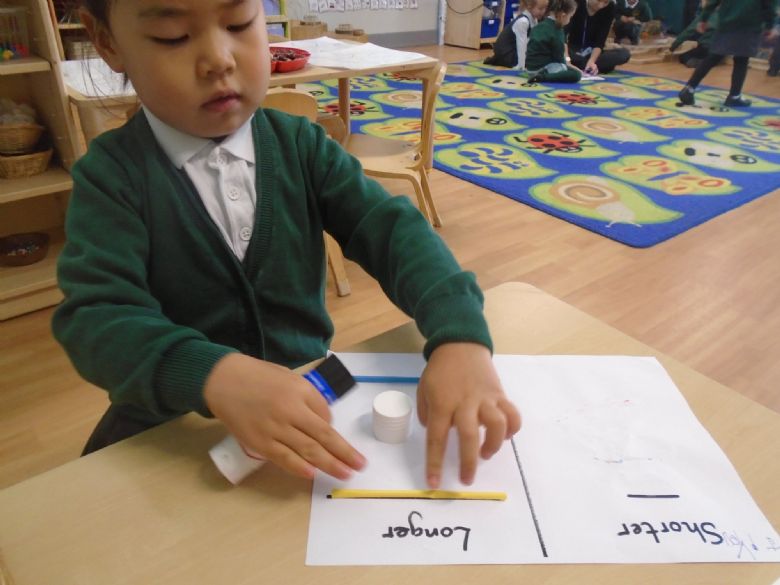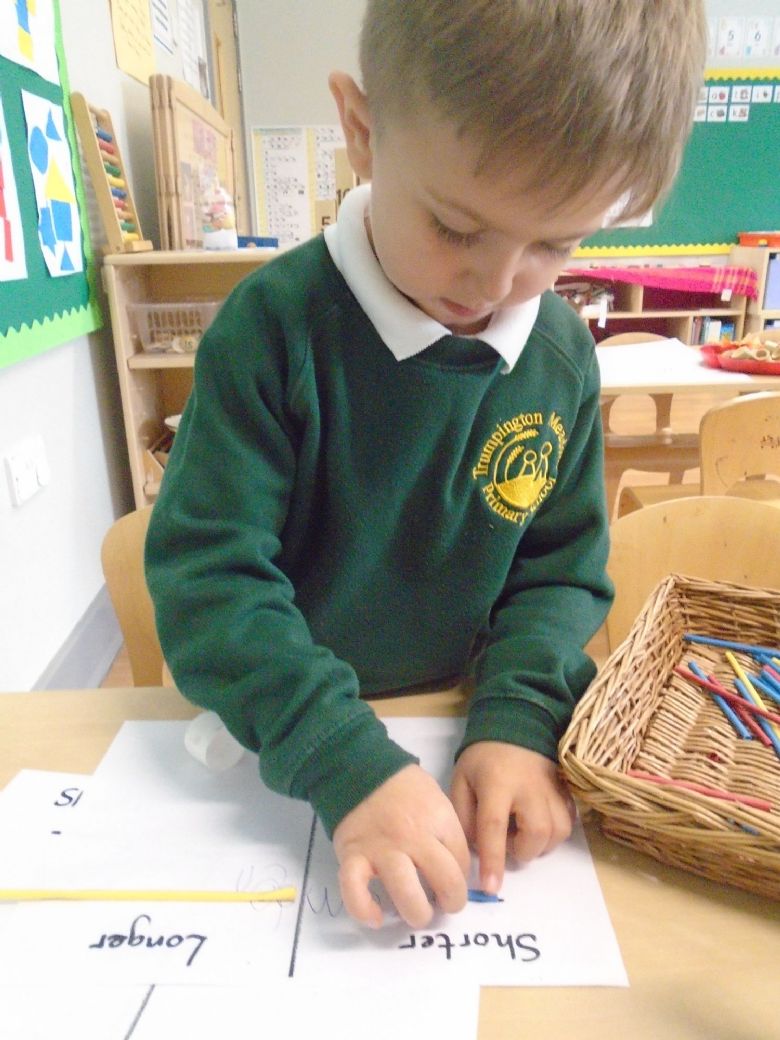 Our number of the week has been the number 5: "A hat across the top, straight down the back and then a sticking-out-tummy" helps the children remember how to write this numeral.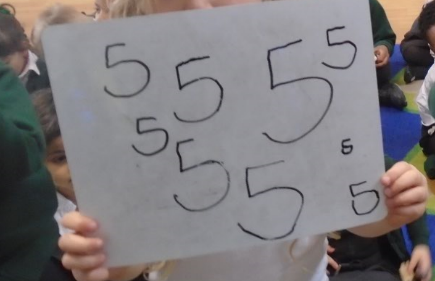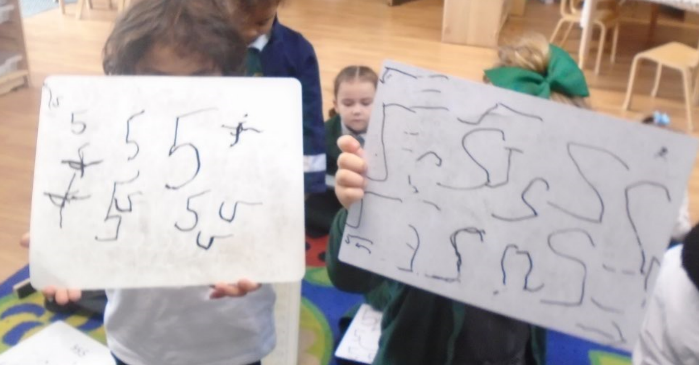 We hope that you have a good weekend.
The Reception Team.