Week Commencing 25th November
What a wonderful Maths Cafe event we had on Tuesday. Mrs Bryant read the story called 'How Big is a Million?' and we were amazed at the poster that had a million stars on it! There were grapes, raisins and blueberries to count out and pay for, using 1p coins and Tens Frames; there were 'sand hands' to make different numbers and rice and glitter to scoop and fill containers; there were snowflake patterns with gems to count; Unifix cubes to count in to trains, Numicon to weigh on the scales AND for making different numbers on boards. We had children making many, many glittery playdough stars and we had children counting out beads on to pipe cleaner stalks. It was a busy, busy morning and we had a wonderful, counting, measuring time! Here are some photos from the event for you to enjoy:
In our phonics this week, the children have learned the phonemes /g/ (got, frog) and /o/ (on, hot). The children are doing really well with the phonics sheets that help them with letter formation and to start 'synthesising' words (putting the sounds together to read a whole word.) Please keep supporting your child at home by looking through their phonics folders with them on a regular basi
To round off the great work that we have been doing on 'The Gigantic Turnip' story over the past two weeks, the children in Newnham Class made a wonderful root vegetable soup. It contained: potatoes, turnips, sweet potato, swede and parsnips. The children all had a go at peeling and chopping the vegetables, adding water, salt, pepper and vegetable stock, stirring it all together and, finally, EATING it! Ms Coppola and Zayn both had two helpings of the soup, it was so delicious!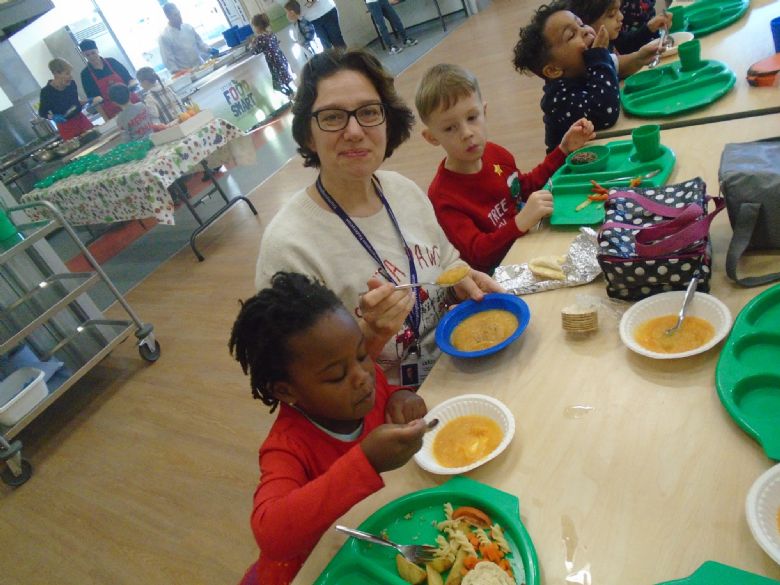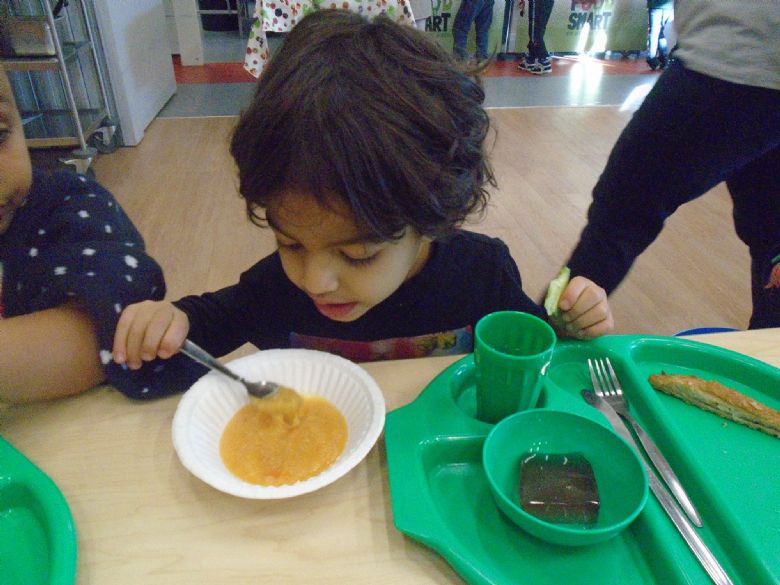 Finally, look at the Christmas jumpers and outfits that we wore today - GREAT! :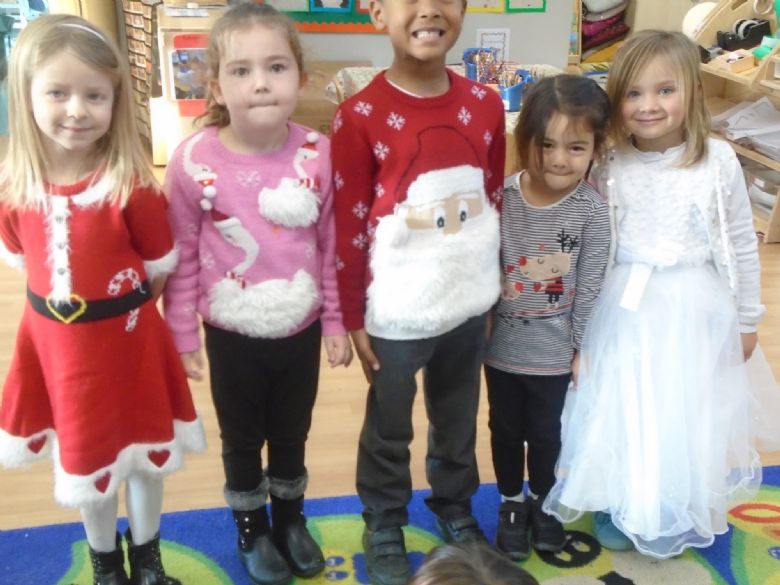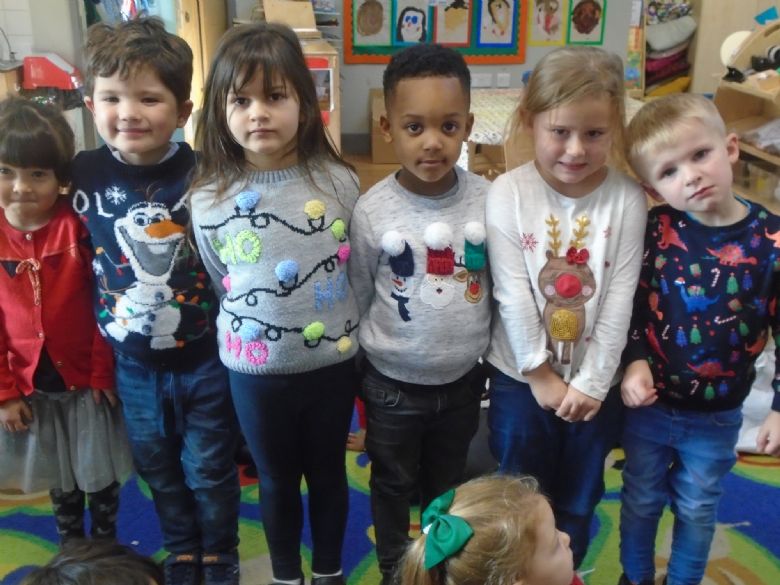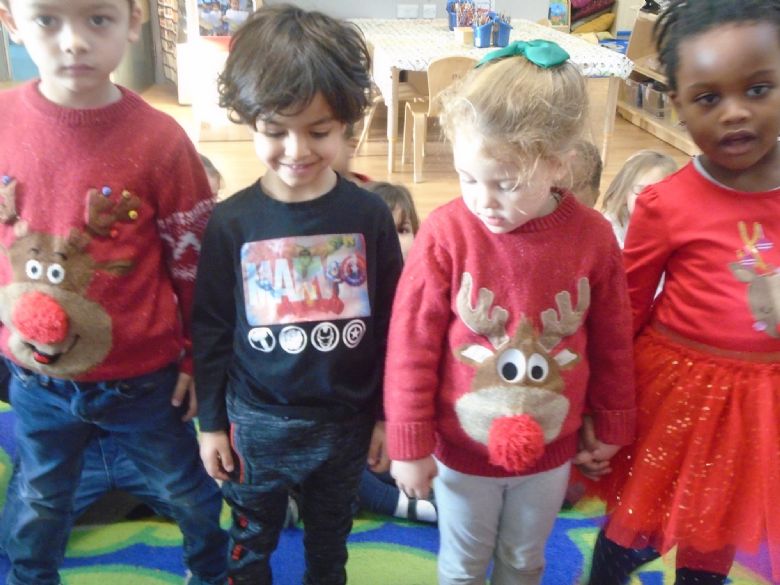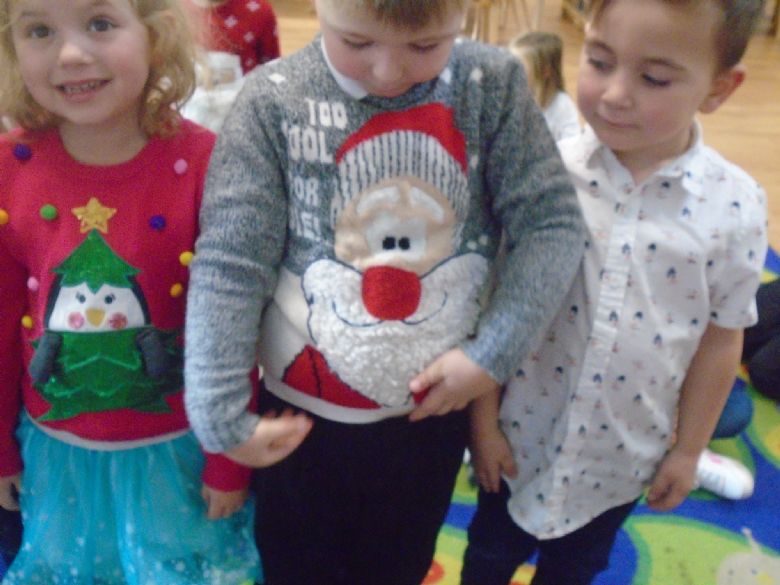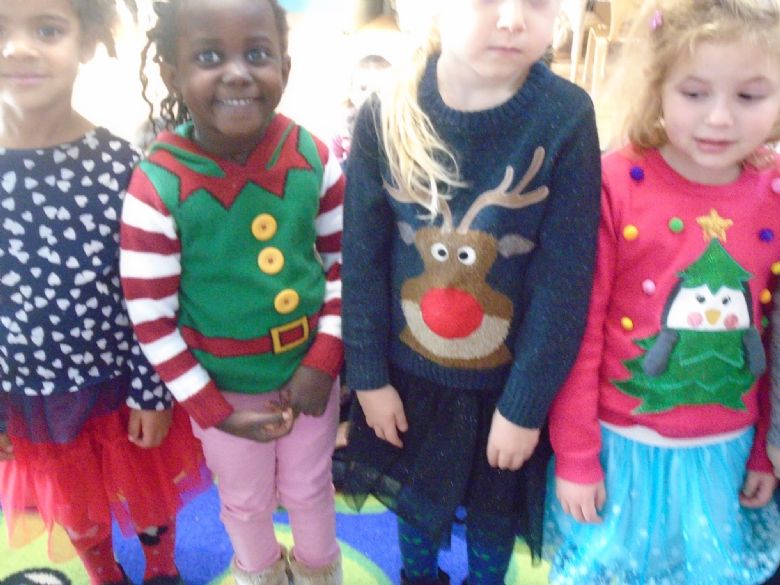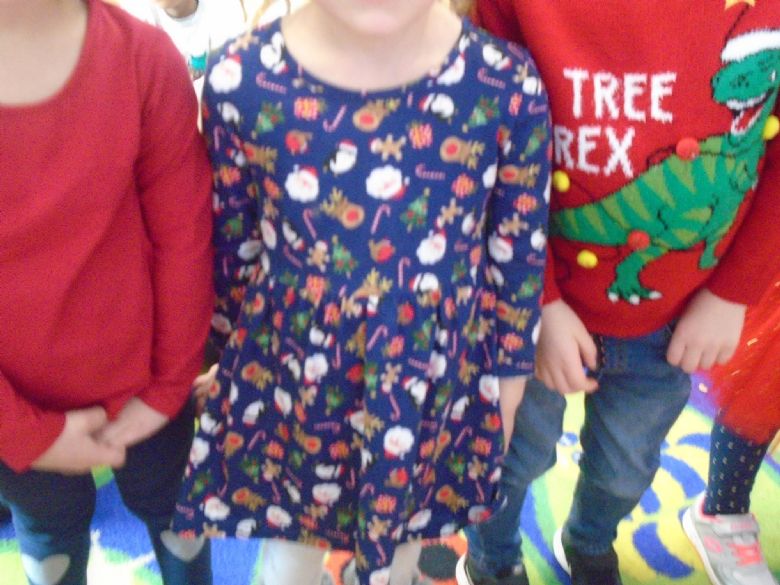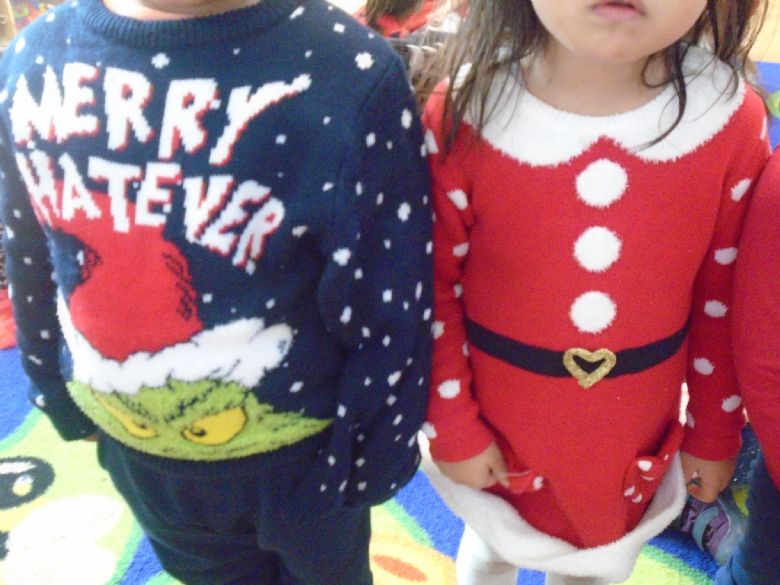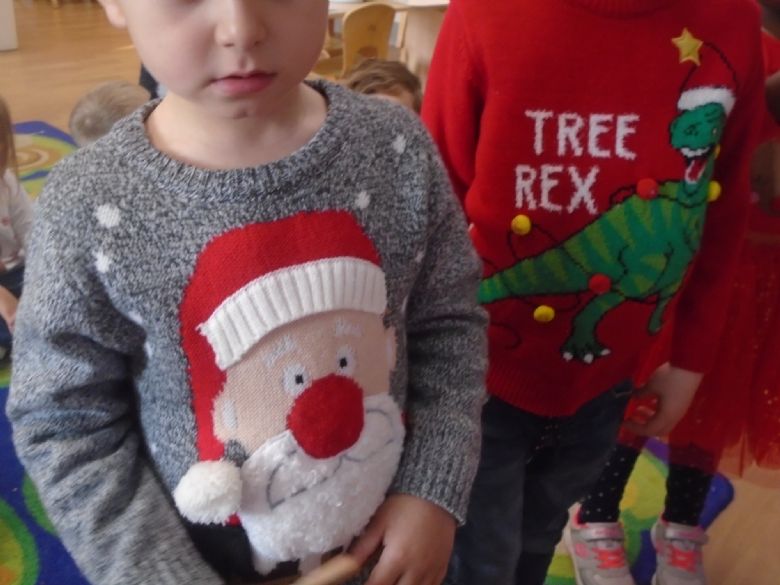 Wishing you a very happy weekend.
The Reception Team.