Week Commencing 11th November
Newnham Class have had a super week of learning and enjoying whilst being outdoors, despite the rain!
On Wednesday, we were so lucky to have warm Autumnal sunshine and a dry day for our Autumn Walk at the Trumpington Meadows Woodland Trust Reserve. Our walk was led by one of the Woodland Rangers, Becky, who taught us many things about the trees, bushes and plants around us. She showed us berries and seeds; we did bark rubbings on tree trunks and looked for leaves in all their varied colours, shapes and sizes. The children really enjoyed looking UP at the woodland canopy and DOWN at the ground with the beautiful leaves at their feet as well as everything IN BETWEEN. Here are some pictures that give you an idea of some of the things we did and saw: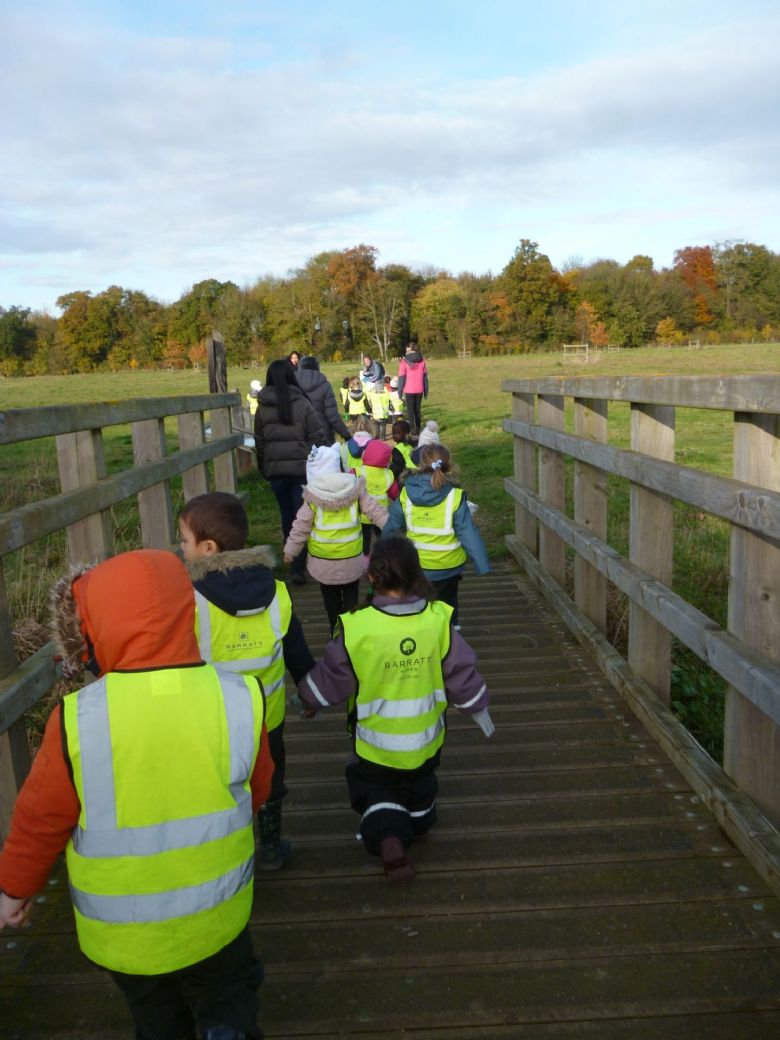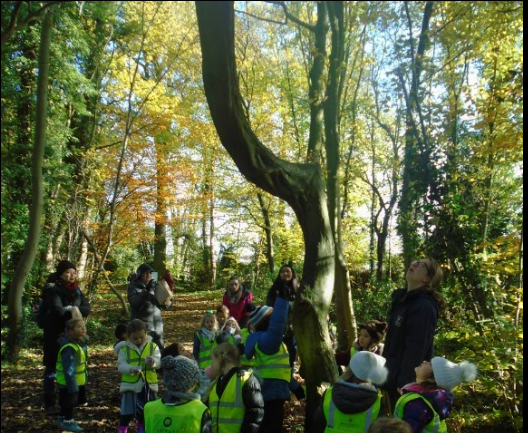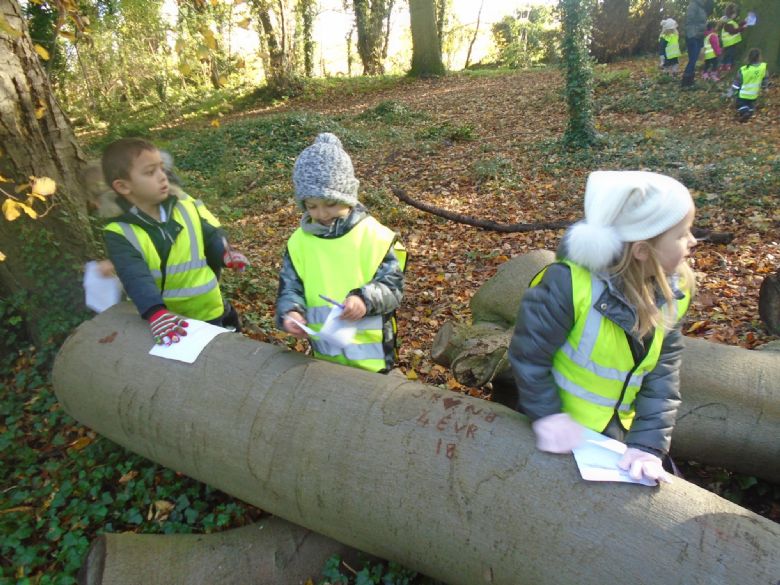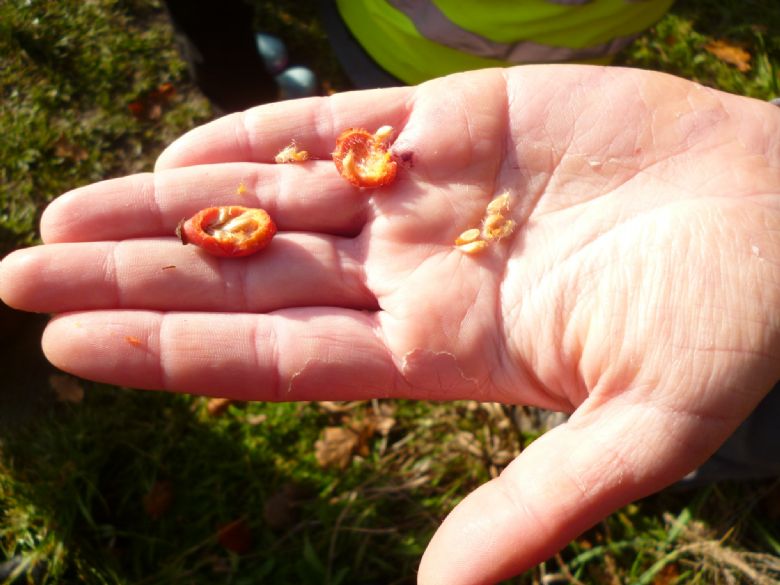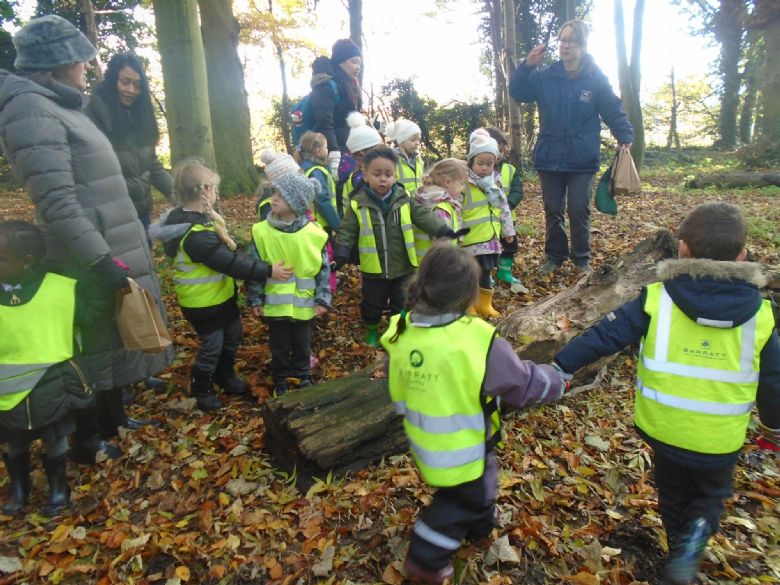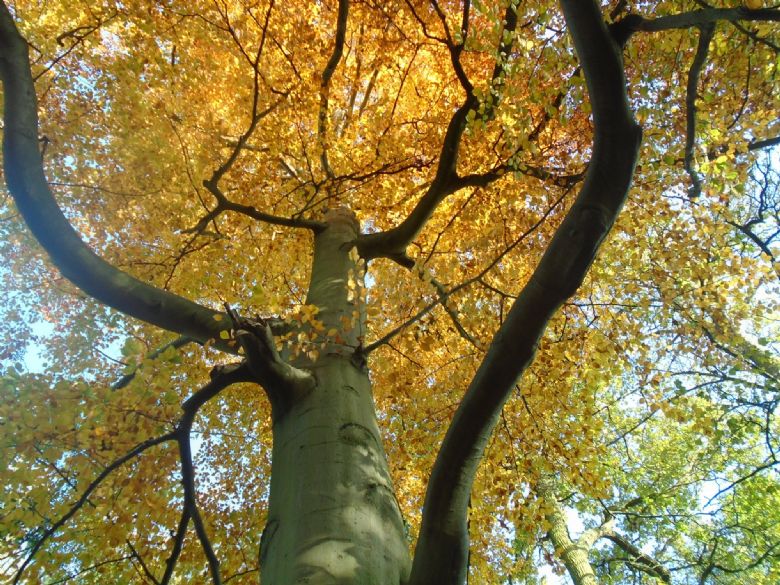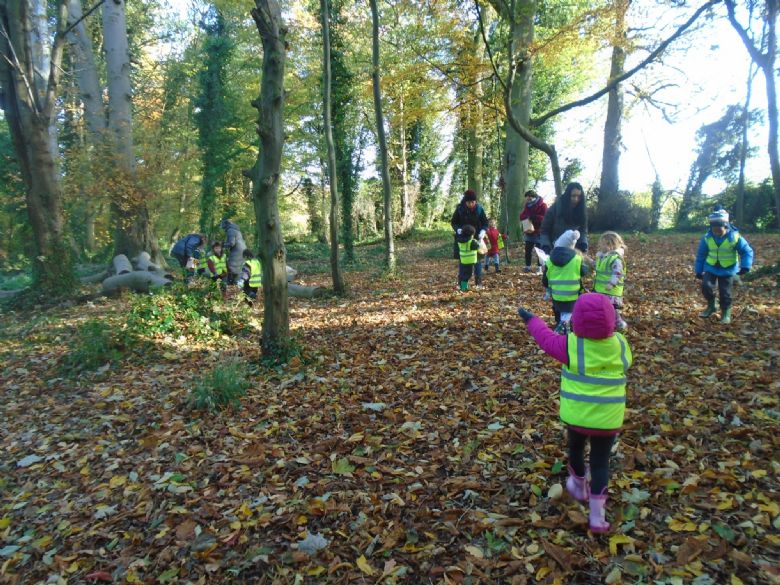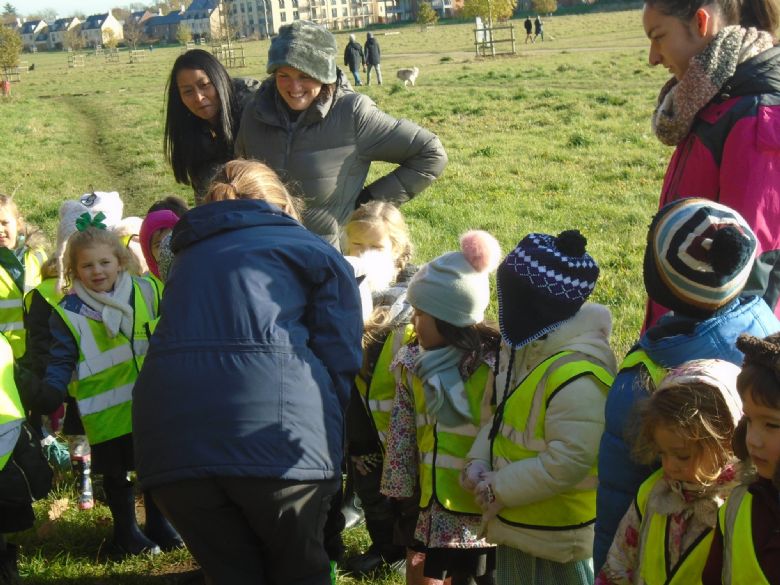 Thank you SO much to our wonderful parent helpers who came along to support the staff and children.
Our number of the week was 7. Please talk about this number with your child, and have a 'number 7 number hunt' when you are out and about.
In phonics this week, we have learned the sounds (phonemes) /h/ (hat, hip, hen) and /r/ (rat, rip, trap) and we have learned the 'tricky words' (common exception words) to and no.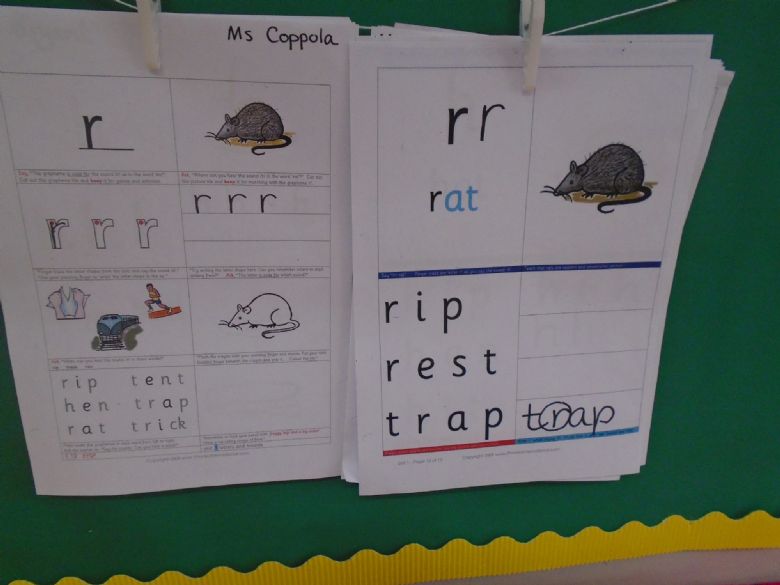 We have been talking about, thinking about and role playing birthdays this week, as part of our learning and understanding about the topic of celebrations. The children have enjoyed making their own birthday bunting for our role play area, have wrapped 'presents', have shared 'cake' in the role play area and have had a go at making and designing their own birthday cards. It has been a very celebratory time!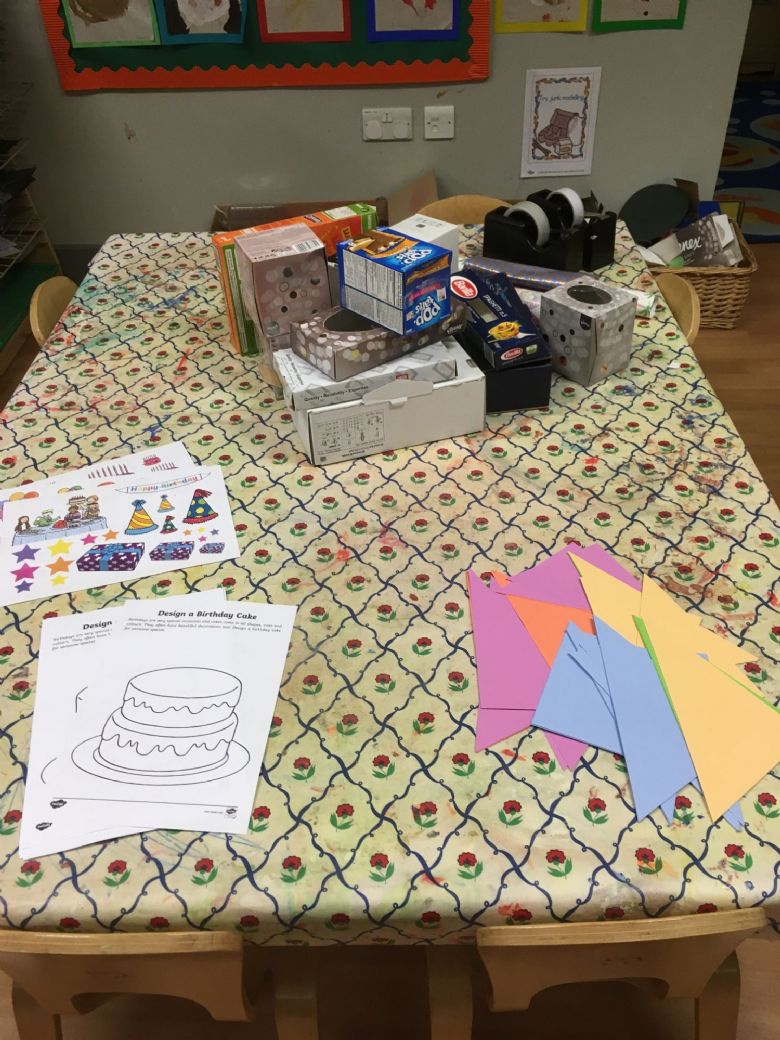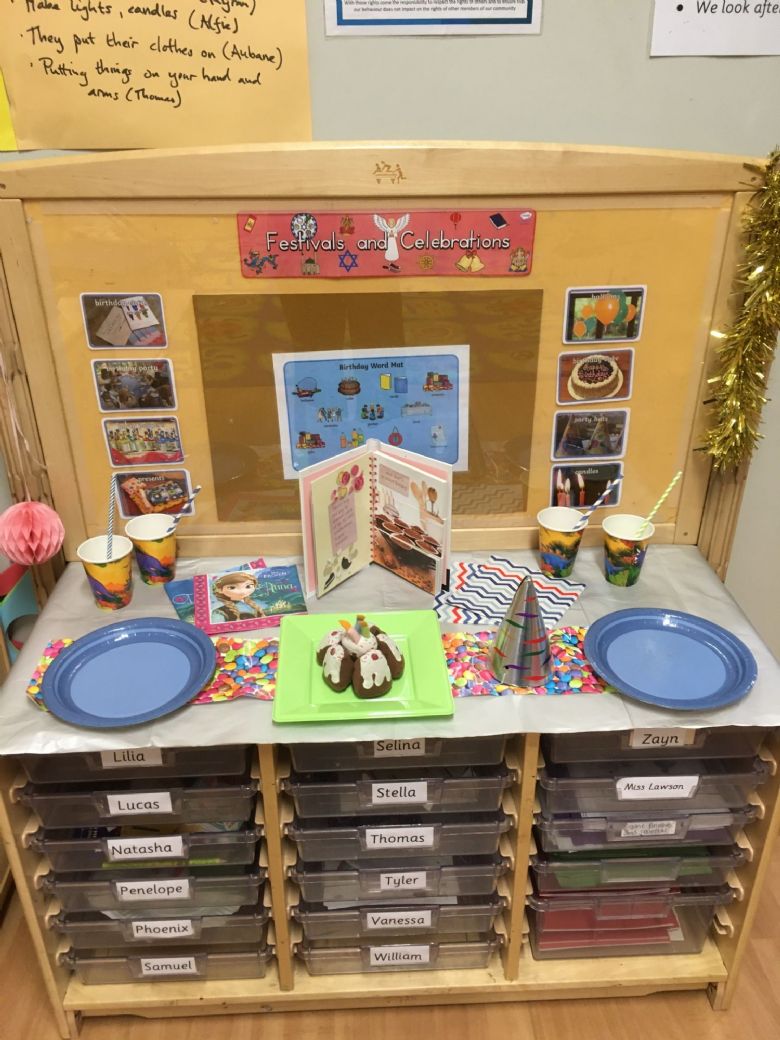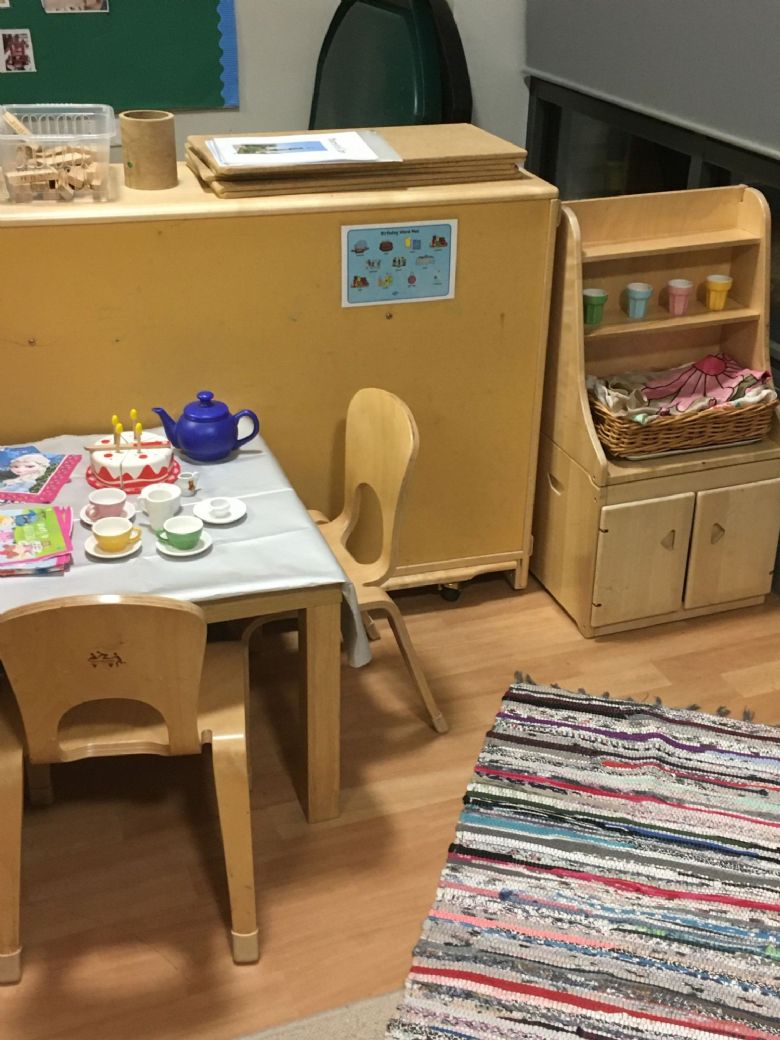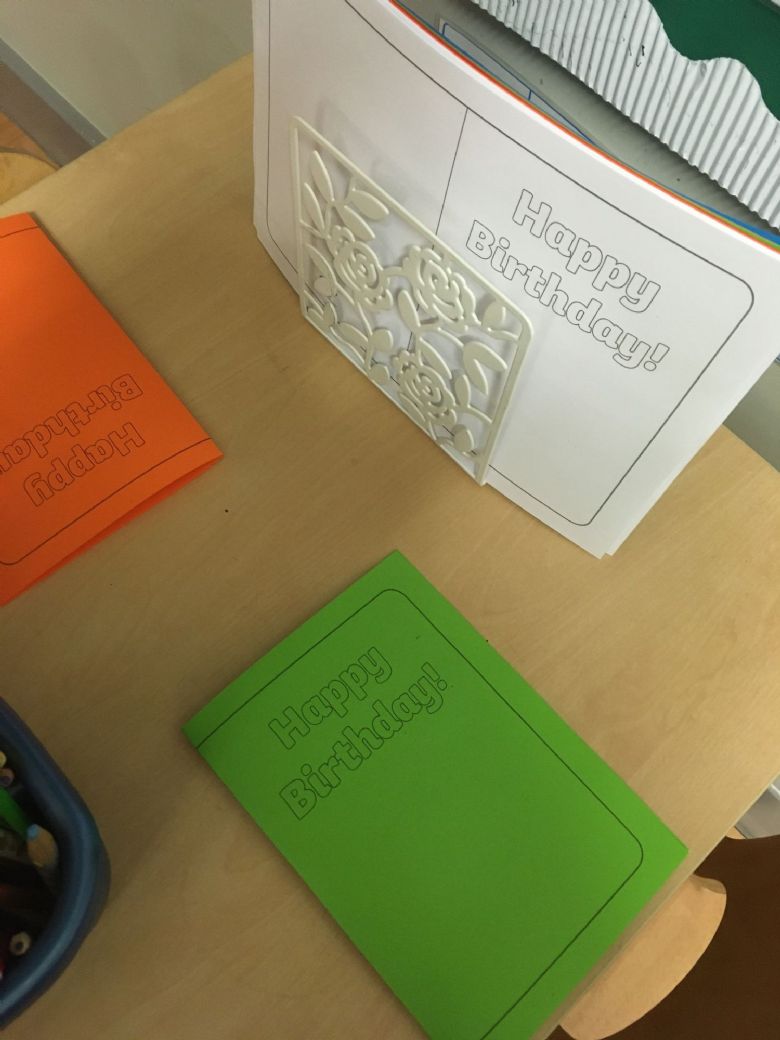 Look at the fun that children had in our very wet playground and sand pit!: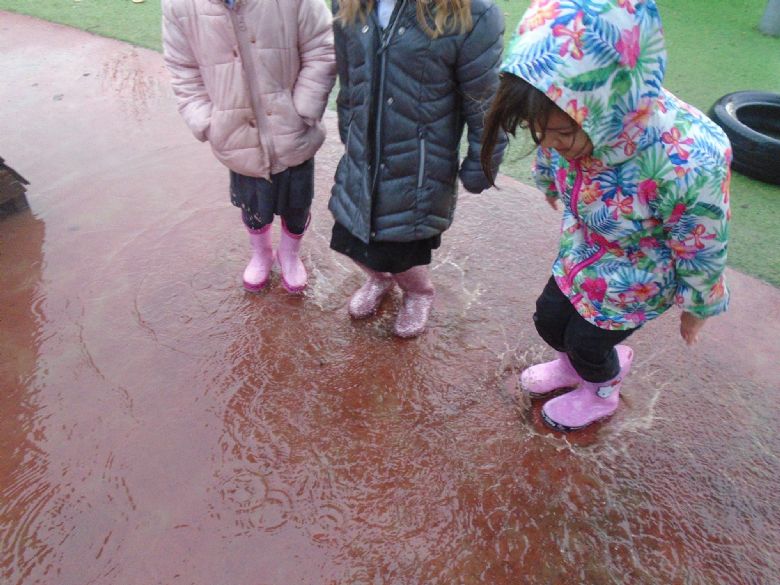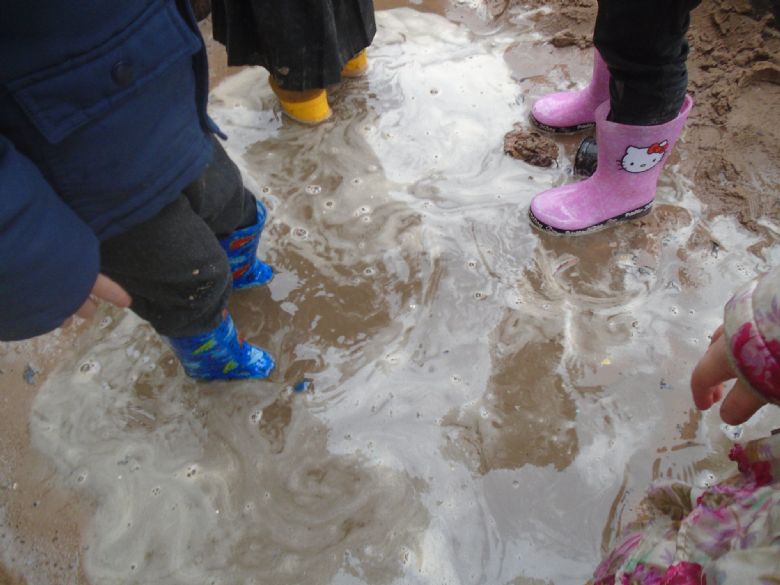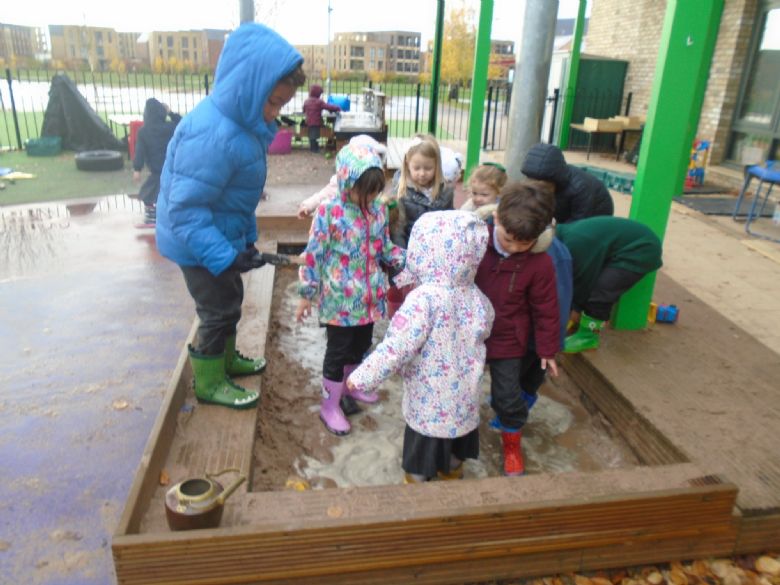 Enjoy your weekend.
The Reception Team.