Week Beginning 23rd March
Below is a list of activities for you to pick and choose from for your child to complete this week. Have fun!
Phonics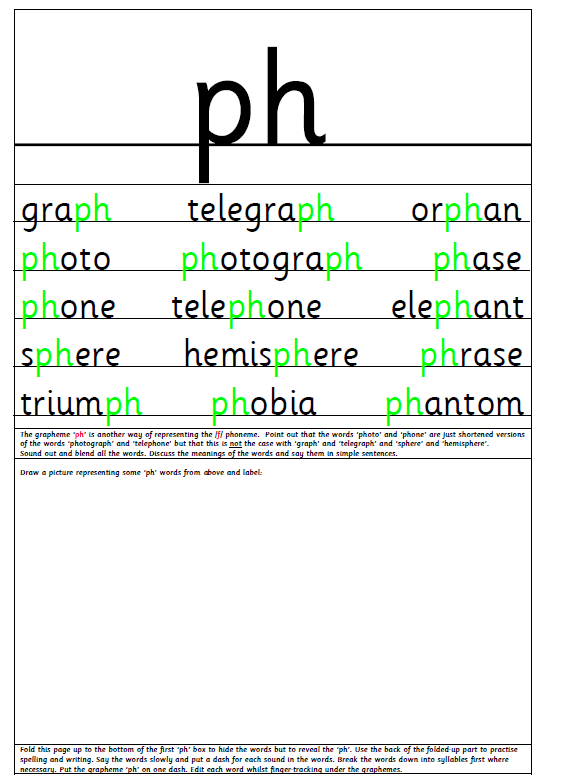 phonic sound to learn this week is the 'ph' sound as in Phone.
Please continue to revise all the sounds to date in their purple folders, especially the tricky diagraphs (sh,th, ch, ai, or, er, ea, au,aw, etc.), triagraphs (igh, air, ear, ere, eer) and split diagraphs (i-e, e-e, o-e, a-e, u-e).
Play games on phonics play https://www.phonicsplay.co.uk/
Hide the sounds around the house. Find them and write them down.
Reading
Enjoy reading at home!
Magazines, fiction books, non-fiction books, cook books, poetry, counting books etc.
Use your phonics to decode words or hunt for the sounds in your books.
Please keep your reading record up to date.
Listen to stories on cbeebies iplayer.
Maths
Play lots of board games
Counting in 2s, 5s and 10s
Measure objects and family members.
Practice matching numerals and written numerals eg. 1 and one.
Writing
Write a fiction book. Make up your own stories at home.
Write a non - fiction book - for example, an information text or recount.
Practise your handwriting
Practise the Year 1 common exception words, high frequency words and your spellings in your blue folder.
Best wishes
Year 1 Team
Mrs Begum, Miss Williams, Mrs Gordan & Mrs Godfrey