WB: 28.9.2020
Stars of the Week:
Achievement Award: Well done to Jakub for his achievement in maths over the past couple of weeks. This week, we consolidated our knowledge of place value. Jakub has shown that he has mastered all of the things we have learnt in this unit!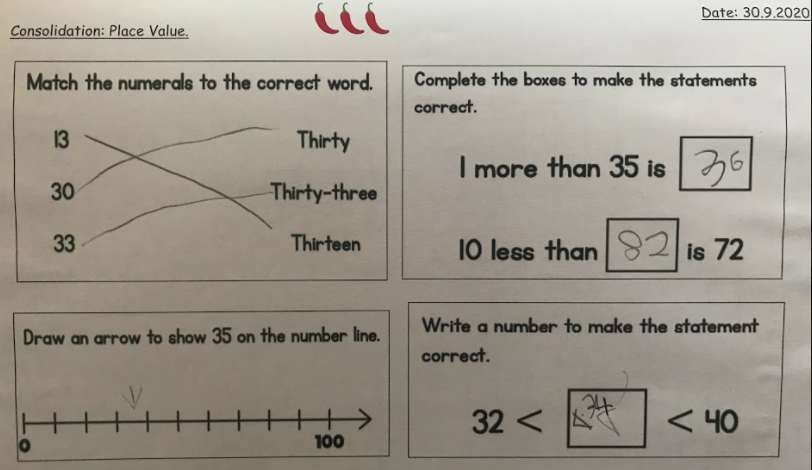 Progress Award: Well done to Scarlett for getting the progress award this week for her wonderful progress in her handwriting. Scarlett always presents are work beautifully and is already joining her writing!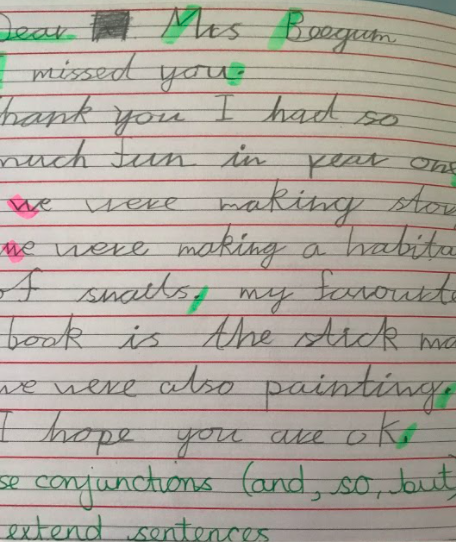 Reading
In Emmanuel class, we are really enjoying reading! We are loving taking turns to read in the Gruffalo Cave reading corner and reading our class story 'The Witches'. The children are begging for the next chapter of The Witches after every lesson!