St Johns Class - Mrs Begum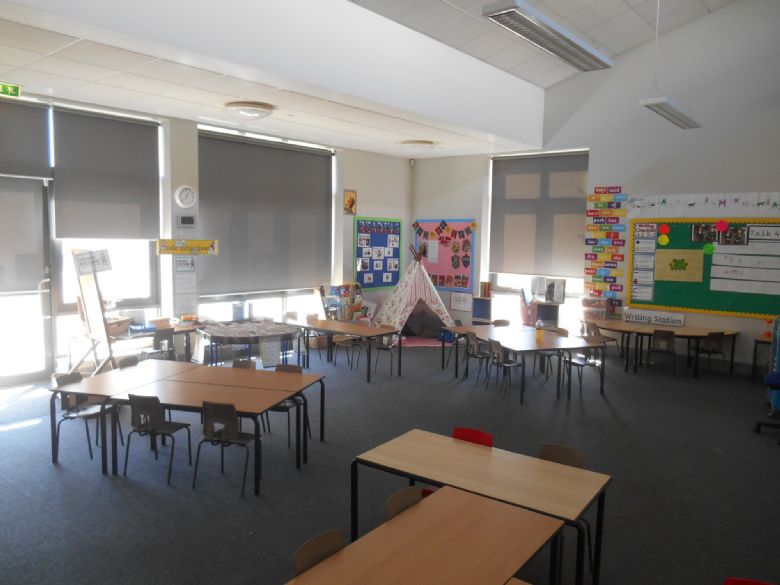 Welcome to St Johns class page!
We are code breakers, maths whizzers, and amazing authors!
Welcome to our classroom. Here you can see the different learning areas we have and the resources we use to help us with our learning.. Throughout the year, these areas will change but for this half term we are focusing on the exploration of art, reading, writing, maths and the alphabetic code (phonics). We will also be focusing on our independence in the classroom and the wider school environment.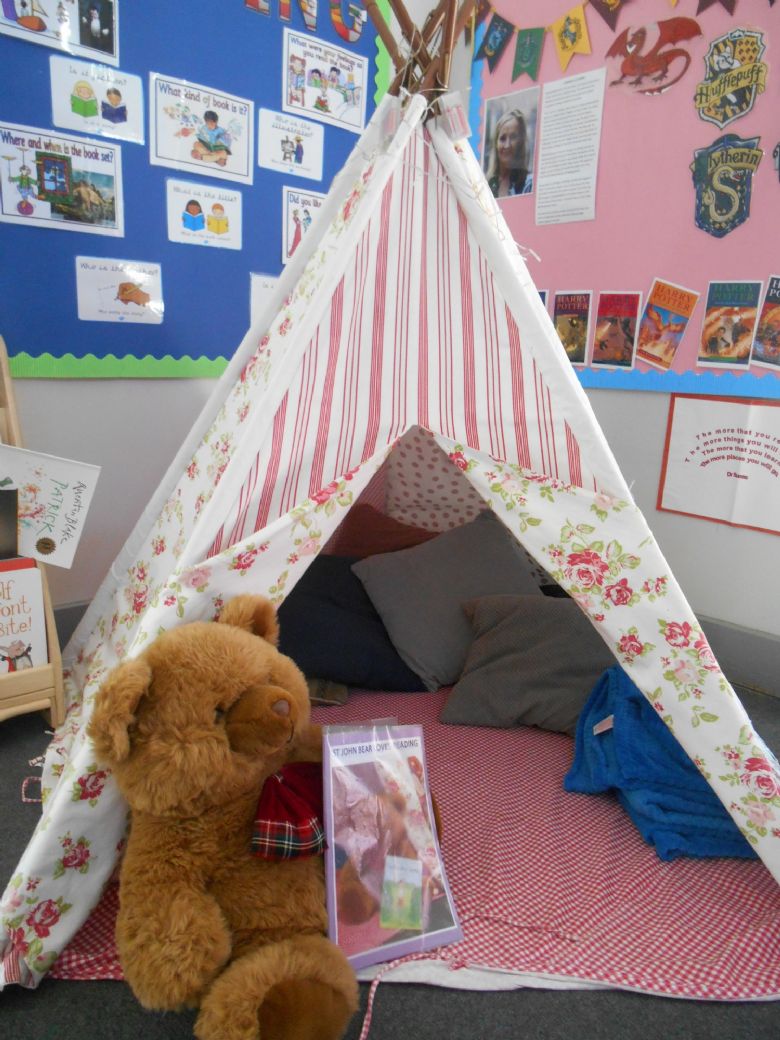 In St Johns class, we like to praise for effort and having a growth mindset. Each week a child who has shown these attributes will be given the class reading bear to take home for the weekend. St John bear enjoys listening to stories - so please read to him lots whilst you have him! Then you can record your reading adventures in the book.
---
Important information
PE days - Wednesday and Friday
On the Wednesday PE session your child will need an outdoor PE kit.
Library book change - Thursday
Decodeable book change - Friday
---
The English Alphabetic Code
At the Trumpington Federation, we teach synthetic phonics through Phonics International. This half term we have started to revise the unit 1 and 2 codes that the children will have already covered in reception. These are the codes the children have been practising so far:
Unit 1: /s/ /a/ /t/ /i/ /p/ /n/ /c/ /k/ /-ck/ /e/ /h/ /r/
Unit 2: /m/ /d/ /g/ /o/ /u/ /l/ /-ll/ /f/ /-ff/ /-ss/ /o/ /j/ /y/ /ai/ /-ay/ /w/ /oa/ /-ow/ /-ie/ /-igh/ /-lr/ /-o-/ /a/ /e/ /i/ /o/ /u/ /-y/
---
Homework
Please read with your child 5 x a week for 10 minutes.
Spellings - more information in the coming weeks.
Mathletics - each half term challenges are set for your child to access and complete. When they have completed a set amount they receive an award!
Half termly project - please see Year group newsletter