Spring Term - 2021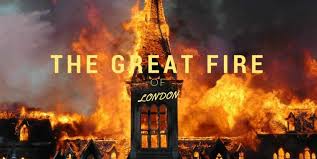 The Great Fire of London
Our topic for the first half of this term is 'The Great Fire of London'. We will be learning about some of the key important people in the fire (like Samuel Peypes, Christopher Wren and Charles II), how the fire spread around the city, the long term impact of the fire and how the fire led to the creation of a national fire brigade. Lots of our History, English, Art, DT and reading learning will be based around this topic. In Science, we will be exploring everyday materials and conducting some experiments to explore their properties. In maths we will be looking at multiplication and division (2, 5, 10 and 3x tables) and statistics (tally charts, block and bar charts).
For more information, please read the Newsletter below. This will also be sent home with your child on the first day of term.
Important information:
-PE days: Thursday and Friday. Children should come dressed in their PE kits on these days.
-Book change day: Friday- children should aim to read at least 5 times a week. Please indicate each time a child has read in their reading records. They will receive a new reading book every week.
-Spellings: New spellings will be given on Fridays. Children will receive a paper copy and spellings will also go up onto Google Classroom. There will be one or two spelling games linked to the spellings for children to use to help them practise the spelling rule that week. Each Friday children will have a spelling test every Friday.