Our Schools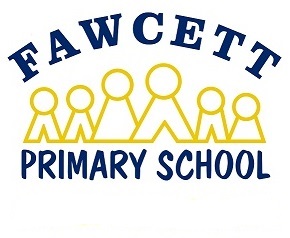 Our Federation is made up of two schools: Fawcett Primary School and Trumpington Meadows Primary School.
Fawcett Primary School and Nursery is a well-established school in the heart of Trumpington. The school is named in honour of Henry Fawcett, the distinguished Victorian academic and politician.
The Fawcett infant and junior schools were founded in 1949-1950. Originally separate, the two schools amalgamated in 1989 to become Fawcett Primary School. Since its formation, the school has continued to grow and most recently went through extensive modifications and extensions to the building to enable the school to grow to two forms of entry to meet the increasing demand for places at the school.The school is named after Henry Fawcett.
Who was Henry Fawcett?
Henry Fawcett (26 August 1833 – 6 November 1884) was a blind British academic, Statetesman and economist.
Fawcett was elected Member of Parliament for Brighton in 1865. He held this seat until 1874, and thereafter represented Hackney between 1874 and 1884. He campaigned for women's suffrage. In 1880, Henry Fawcett was appointed Postmaster-General by William Ewart Gladstone and sworn of the Privy Council.
He introduced many innovations, including parcel post, postal orders, and licensing changes to permit payphones and trunk lines. Millicent Garrett Fawcett was born in Suffolk 1847 and married Henry Fawcett in 1867. Millicent was a pioneering campaigner for women's rights and the right to vote, always using peaceful protest.
The Fawcett Society, a major UK charity working for equality for women at home and at work was renamed in Millicent's honour in 1953.
Trumpington Meadows Primary School and Nursery opened in 2014 with less than 30 children and has rapidly grown to now cater for approximately 300 pupils from Nursery to Year 6. The school is at the heart of the new community. Its offers a wide range of community facilities in a modern and spacious building. Due to increasing demand, as a result of our recent OFSTED inspection, we are opening at least two additional classes this year.
Staff work across the Federation, and opportunities are provided for joint working, training and collaboration across the schools.
High achievement always takes place in the framework of high expectations
At the Federation we have high expectations of our staff, our children and ourselves. We are on a journey towards outstanding and with your support, hard work and tenacity, have every intention of getting there.
"Far and away the best prize that life offers is the chance to work hard at work worth doing". Thomas Jefferson
We hope you will enjoy your time with us at the Federation and make the most of the opportunities that being part of our Federation have to offer.