HOME LEARNING
---
Update: Thursday 2nd April
Hello everyone!!
Today, some members of the Trumpington Federation are meeting together, virtually, to read to you our own version of the book: Stay at home.
Find your template and certificate at the bottom of this page 🦸‍♀️ 🦸‍♂️
---
We have added some phonics check lists and resources for you to work on with your children. Please see below.
Please also look at the 'Forest School' tab for some activity ideas from Mrs Edge!
---
Well done to so many of you that have risen to the challenge of home learning, this week.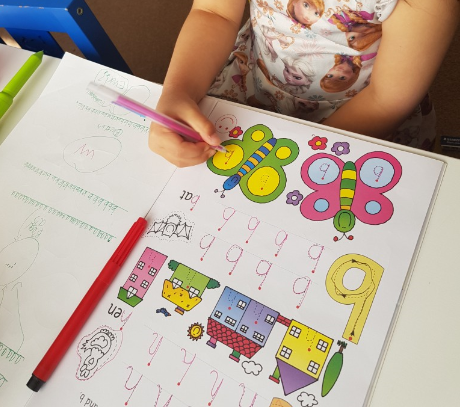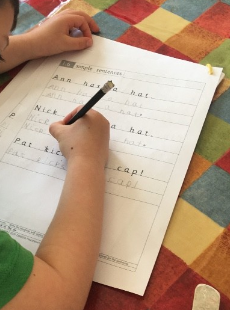 We have been really impressed by the photos and comments that you have put on your child's Tapestry accounts, to show us what you have all been up to.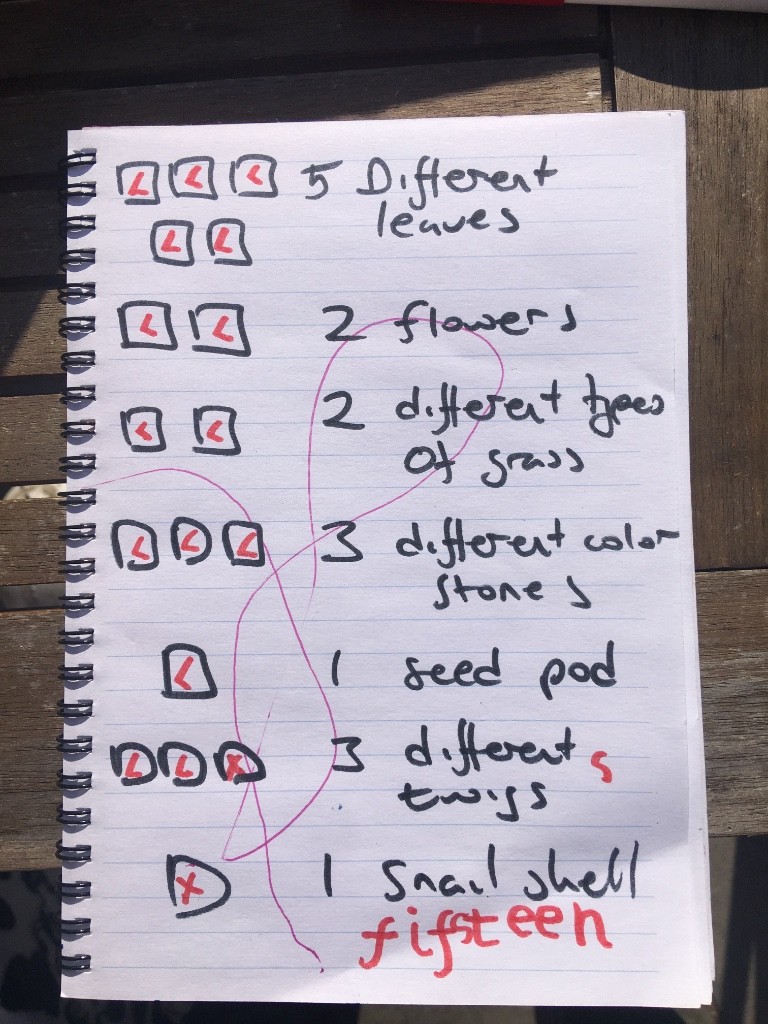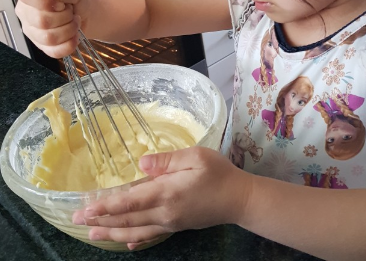 Remember, you do not need to do home schooling from 9am to 3pm every day: one or two focused tasks per day is plenty!
Please continue to use the suggested activities list that we have provided. There are literacy/phonics, maths and investigative/creative-based. You may choose to do as many as you like, but we urge you to try and do at least one a day in order to keep your child's enthusiasm for learning stimulated. Some of the activities that we have suggested are things that your child should already know. Others are new and we encourage you to take photos / write a sentence or two and upload these to your child's Tapestry account, so that we can celebrate what you have done.
---
Mrs Bryant's home school experience!
Hello everyone – I am one of the Reception teachers at Trumpington Meadows and usually split my week between teaching and looking after my own children. However, for now I am in the same boat as you trying to home school my Reception age daughter at home. Freya is 5yrs old and together we have been trying out a few ideas at home that I thought might be useful to share with you. The majority of ideas have come from her and I would stress that this is a great place to start; pick up on something your child is interested in and develop it from there. The following activities are things she has really enjoyed and might be a good starting point for your child too.
Literacy:
I wrote words on sticky notes and hid them around the house for Freya to find. She loved it! She also counted as high as she could whilst she waited for me to hide them. You could then construct a sentence or invent a story out of the words found.
Playing schools - Freya has been pretending to be the teacher and teach me and this actually gives a really great insight into what children know. She wrote out tricky words and taught them to me, then did a phonics session and 'read' me a story.
Writing for a purpose - Freya has enjoyed writing lists for little jobs we are going to do that day, she folds it up and puts it in her pocket with a little pen and ticks them off when (if!) the jobs get done.
Writing to grandparents – we have already had a few birthdays and anniversaries that we couldn't be together to celebrate so the children and I have made cards and Freya has written a message inside for us to take photos of and text/email to relatives.
Milk-bottle tops - Freya kept asking me how to write certain letters/digraphs and saying that she had forgotten how to write them (she's been off school for 2 weeks) so I've written each one out on old milk bottle tops so she has them to refer to. I've also written them onto A4 and stuck them onto the wall for her to refer to.
Writing in response to an experience - the smallest experiences can prompt writing from a child for example; Freya wrote the tomato seeds we had just planted a note of apology after her 2 yr old sister tipped them all over the floor! She wrote a little note to her friend who she could see playing in her garden from a distance. She wrote to the dead ladybird that she found!
Making books - currently Freya loves to stick little bits of paper together to make a book (our class were really enjoying this too). She makes lots of 'lift the flap' books.
Freya made a simple little post box for her bunny (out of an old cereal packet) and one for herself – she wrote a note to her bunny and posted it and then I wrote a reply.
Maths:
Freya was asking me what certain numbers looked like as she tried to complete a number puzzle so we made a set of number cards together and stuck them along the dining room wall (it's starting to look like a classroom!) She's referred to them a few times. We put the corresponding number of dots next to each numeral so she could check what each number was by counting if she wasn't sure.
After Freya found some ladybird friends in the garden we talked about how many spots they had and drew pictures with a certain number of spots each side and then added them together. We then wrote as number sentences such as 5 + 3 = 8
Baking/gardening/sandpit - we've come across LOADS of opportunities with these activities to count/weigh/measure.
Playing shops -Freya loved making the price tags
Communication and Language:
Growing tomatoes – Freya talks a lot about what she can see everyday as we watch them grow. Can be done on a windowsill in old yoghurt pots.
Role-play - with a few simple props and her imagination Freya has been to so many more exciting places than home! I gave them (her and her sister) swimming costumes and sunhats and they went to the beach. I gave her a back pack and a torch and she went exploring up a mountain! I gave them a few plasters and wipes and they were doctors/vets/nurses. It seems that as long as she is given something 'real' that is not a toy it sparks her interest and imagination.
Physical Development:
Story Yoga with Cosmic Kids on youtube. Freya loved this. So far we've done 'Going on a Bear Hunt' https://youtu.be/KAT5NiWHFIU
Skipping/obstacle course/throwing and catching
Going for a run with Mummy (only managed that once so far!)
---
We have added some new resources for you to access- scroll to the bottom of this page to see the attached documents. They start at 'Numicon templates'
We have added some new websites for you to access:
https://youtu.be/6v-a_dpwhro This is the website that is rapidly becoming famous: it is Joe Wicks doing his daily PE workout. Try it - it's great!
https://www.worldofdavidwalliams.com/elevenses/ This is the well known author, David Walliams, reading some of his own great, funny writing.
https://www.youtube.com/channel/UCQh2wgJ5tOrixYBn6jFXsXQ This is a lovely opportunity to do some listening, thinking and interacting with MUSIC learning. Give it a try!
https://www.instagram.com/theocooks This is a live stream, every week day at 4pm, to do some cooking lessons.
https://www.fitzmuseum.cam.ac.uk/lookthinkdo/about The Fitzwilliam museum have given us a link to do some activities on their website.
Here are some other useful websites for you to visit:
https://abcdoes.com/home-learning/ This website has some fantastic early years activities for you to try.
https://www.bbc.co.uk/cbeebies/shows/numberblocks This is a website that your children will already be familiar with
https://www.bbc.co.uk/cbeebies/shows/alphablocks This will help your child with their phonics
https://www.topmarks.co.uk/ This is a good website for all sorts of games and activities.
https://www.educationcity.com/ This is the website for which we have sent home a personal log in with your child.
https://www.getepic.com/ This is a great website for reading and sharing books with your child.
https://www.phonicsplay.co.uk/ This is a website that has games and activities specifically tailored for phonics work. It has been made free for use, during this time, so make the most of it!
https://www.twinkl.co.uk/resource/eyfs-school-closure-home-learning-resource-pack-t-tp-2549362 This is another educational resource website that has made itself free to use during school closure.
https://stories.audible.com/start-listen This website is free during school closures. It is a great way for your child to be read to and to listen to some of their favourite - and new - stories.
See below for an extensive list of activities and challenges for you to try at home with your child. Have fun!