Forest school at home
FOREST SCHOOL AT HOME
Happy World Ocean's Day!
Did you know that every other breath we take is thanks to oxygen released from sea? That makes it pretty special, as well as being home to all sorts of wonderful wildlife.
Many of us (myself included) love the sea but haven't been able to visit for a while. But that doesn't mean that you can't make a difference - https://action.wildlifetrusts.org/page/61642/data/1
---
This June, join thousands of people taking part in The Wildlife Trust annual nature challenge, 30 Days Wild! The aim is to do one wild thing a day throughout the whole month: for your health, wellbeing and for the planet. That's 30 simple, fun and exciting Random Acts of Wildness.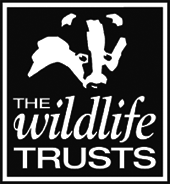 https://www.wildlifetrusts.org
---
Happy 50th Anniversary of Earth Day!
Today we celebrate our planet and one of its smallest most critical organisms..
The Bee!
Did you know? Bees pollinate 2/3 of our world's crops as well as 85% of the world's flowering plants! Wow!
Why don't you learn more about Bees and the important role they play! Email me with what you find out. Or make some Bee art and send me a photo?
---
NEW - just in time for #EarthDay its a "Nature Edition" of the 77 Simple #STEMIdeas for Families!
Get a PDF at dailystem.com/resources & get learning!
Also check out BBC Earth - combining fun facts, amazing creatures and a load of cool stuff about our planet.
http://www.youtube.com/bbcearthkids
---
Forest School activities at home
For anyone wishing to have a go at Forest School type activities at home. I have attached below 4 documents:
- a list of ideas that you can do indoors
- a list of ideas that you can do outdoors
- KS1 Wild bingo board
- KS2 Wild bingo board
If you complete a full house on the bingo board, you will receive a certificate! If you take photos as evidence, they can be e-mailed to Miss Edge via the school office.
Also, below are some links to great resources:
Websites / links
BBC Science lessons
Plants
What does a plant need to grow - https://www.bbc.co.uk/bitesize/topics/zpxnyrd/articles/zxxsyrd
What plants can you find outside - https://www.bbc.co.uk/bitesize/topics/zpxnyrd/articles/zw2y34j
What are the parts of a plant - https://www.bbc.co.uk/bitesize/topics/zpxnyrd/articles/z3wpsbk
What is the life cycle of a plant - https://www.bbc.co.uk/bitesize/topics/zpxnyrd/articles/z2vdjxs
Great websites
https://naturedetectives.woodlandtrust.org.uk/naturedetectives/activities/
https://www.rspb.org.uk/fun-and-learning/
https://www.scouts.org.uk/the-great-indoors
TV shows
https://www.bbc.co.uk/cbeebies/shows/mini-beast-adventure-with-jess
https://www.bbc.co.uk/cbeebies/shows/mr-blooms-nursery
Links
Bird hunt - https://naturedetectives.woodlandtrust.org.uk/mediafile/100622937/chirpie-birdies-garden-birds-id.pdf?cb=a7d7f3478e644583bc0f78dd500f5f0e
https://naturedetectives.woodlandtrust.org.uk/mediafile/100818124/bird-hunt-sheet.pdf?cb=a7d7f3478e644583bc0f78dd500f5f0e
Animal homes – https://naturedetectives.woodlandtrust.org.uk/mediafile/100818125/animal-homes-sheet.pdf?cb=a7d7f3478e644583bc0f78dd500f5f0e
Gardening clips - https://www.bbc.co.uk/cbeebies/grownups/how-does-your-garden-grow
https://nurturestore.co.uk/forest-school-activities - sign up to a weekly email service and they will send you free printables and activity ideas