2018-19
05.07.2019 We sat outside to read The Very Hungry Caterpillar then released our butterflies! We also harvested our spring onions and added them to our potatoes to make a frittata, we got lots of thumbs up when we ate it. We have also been practising for Sporty Fun on Wednesday morning, see you there!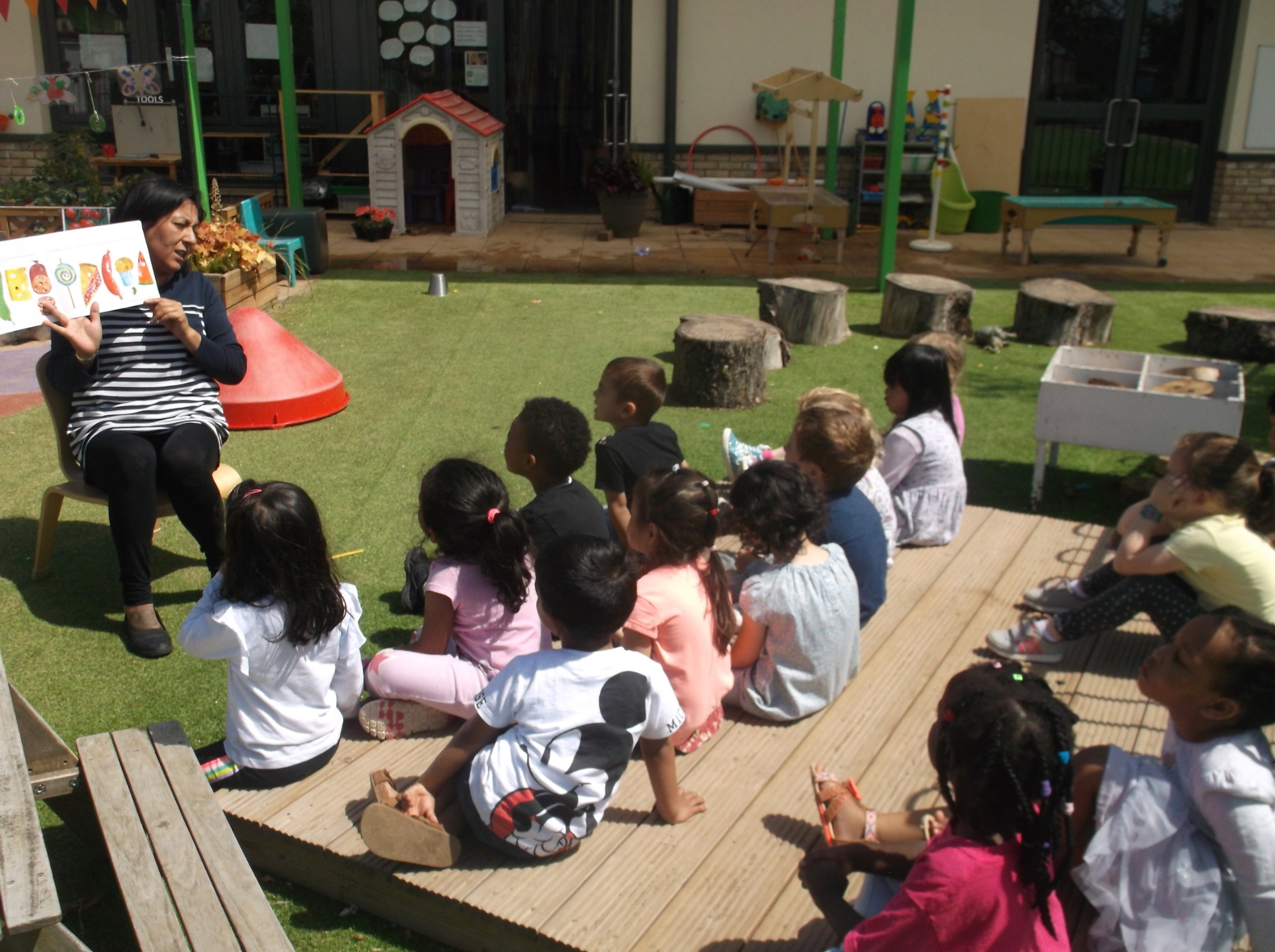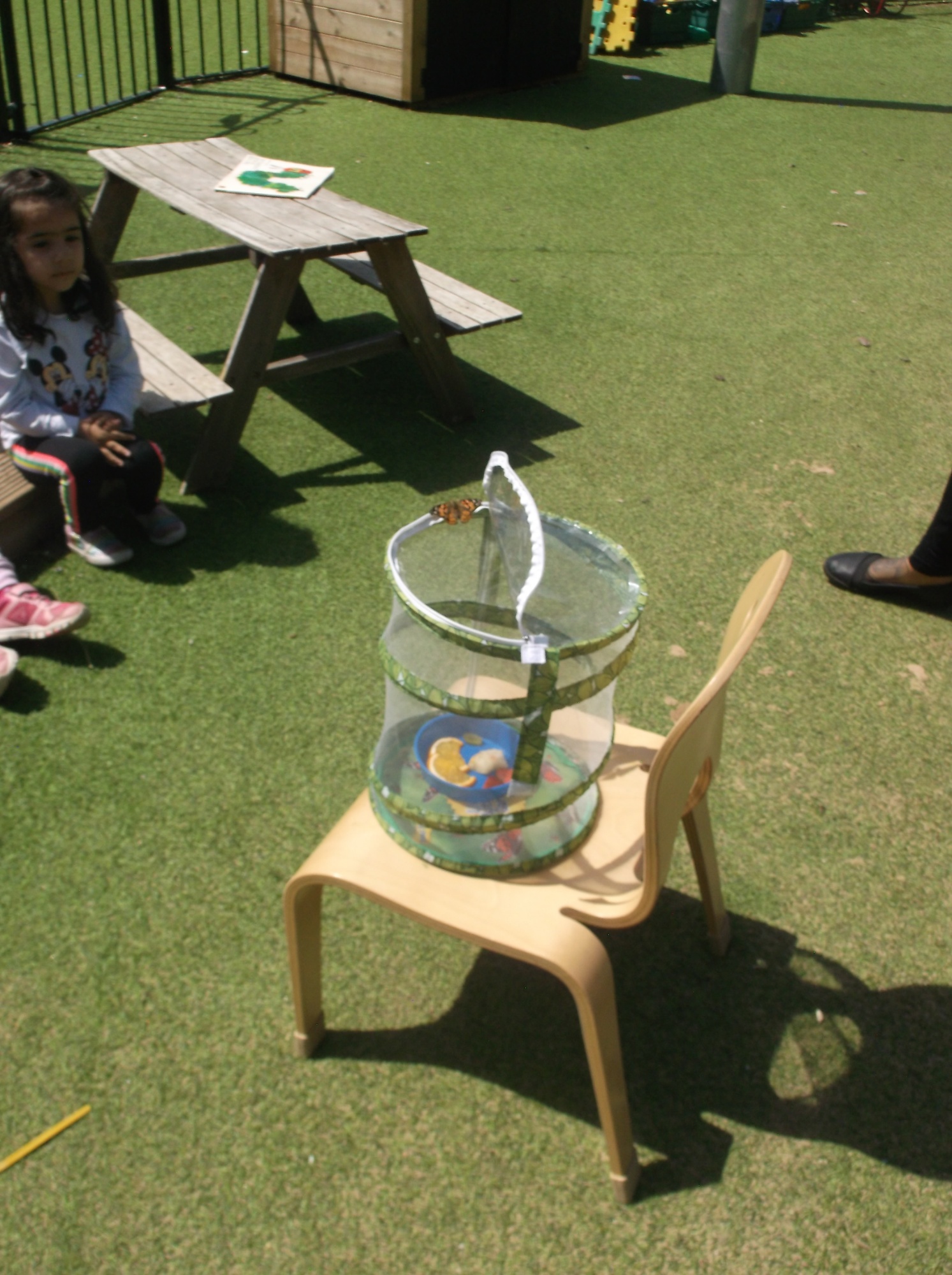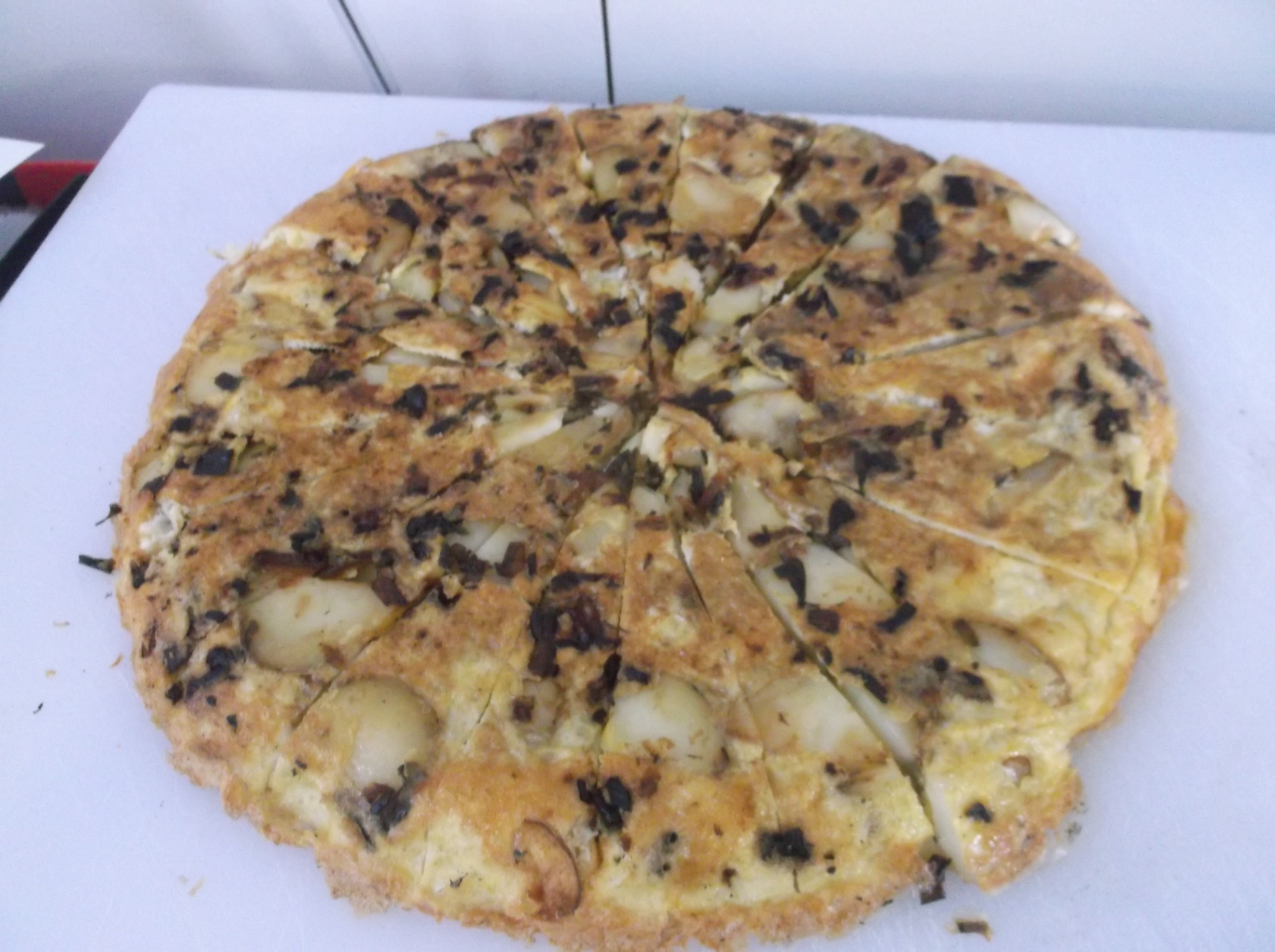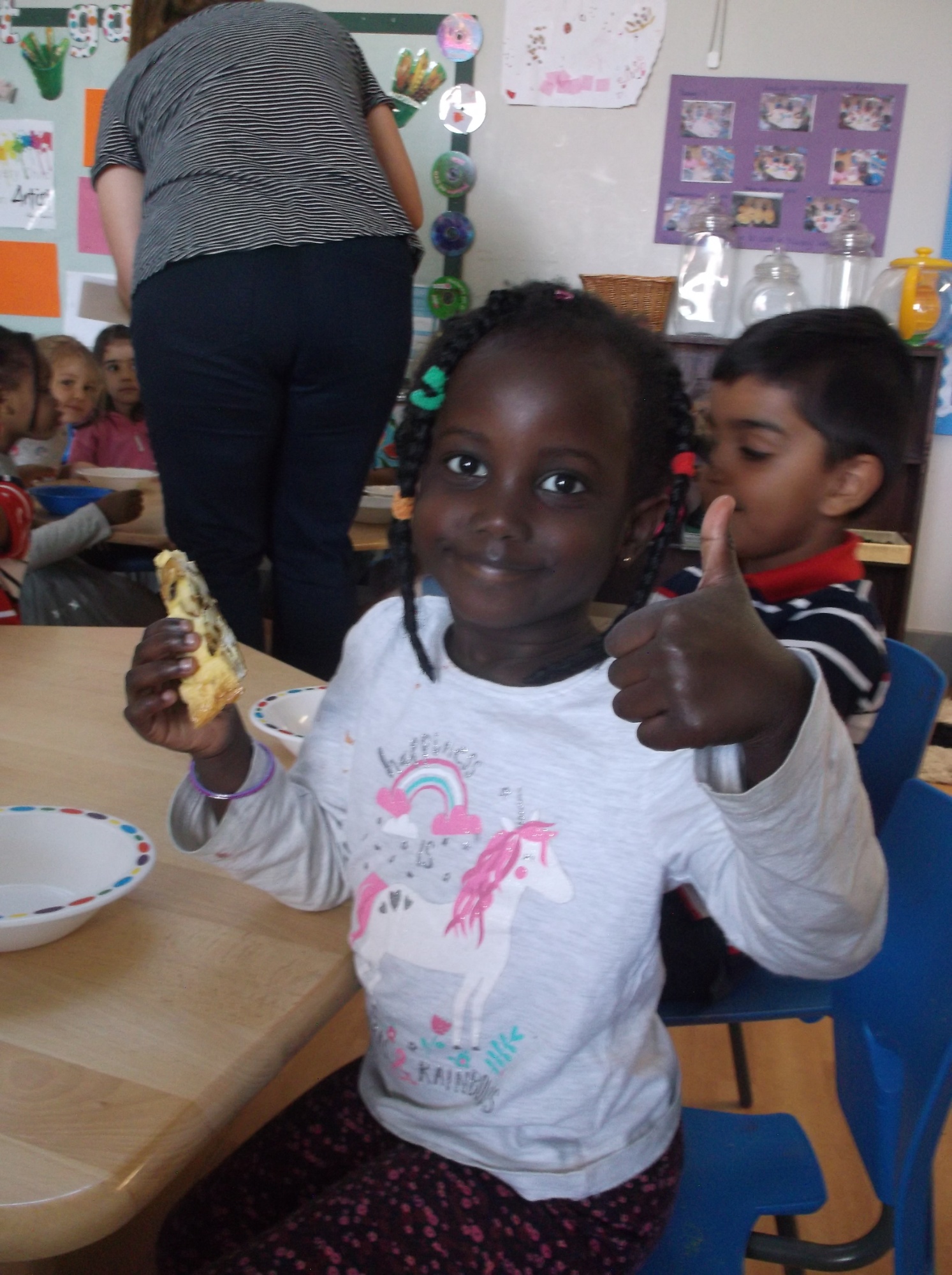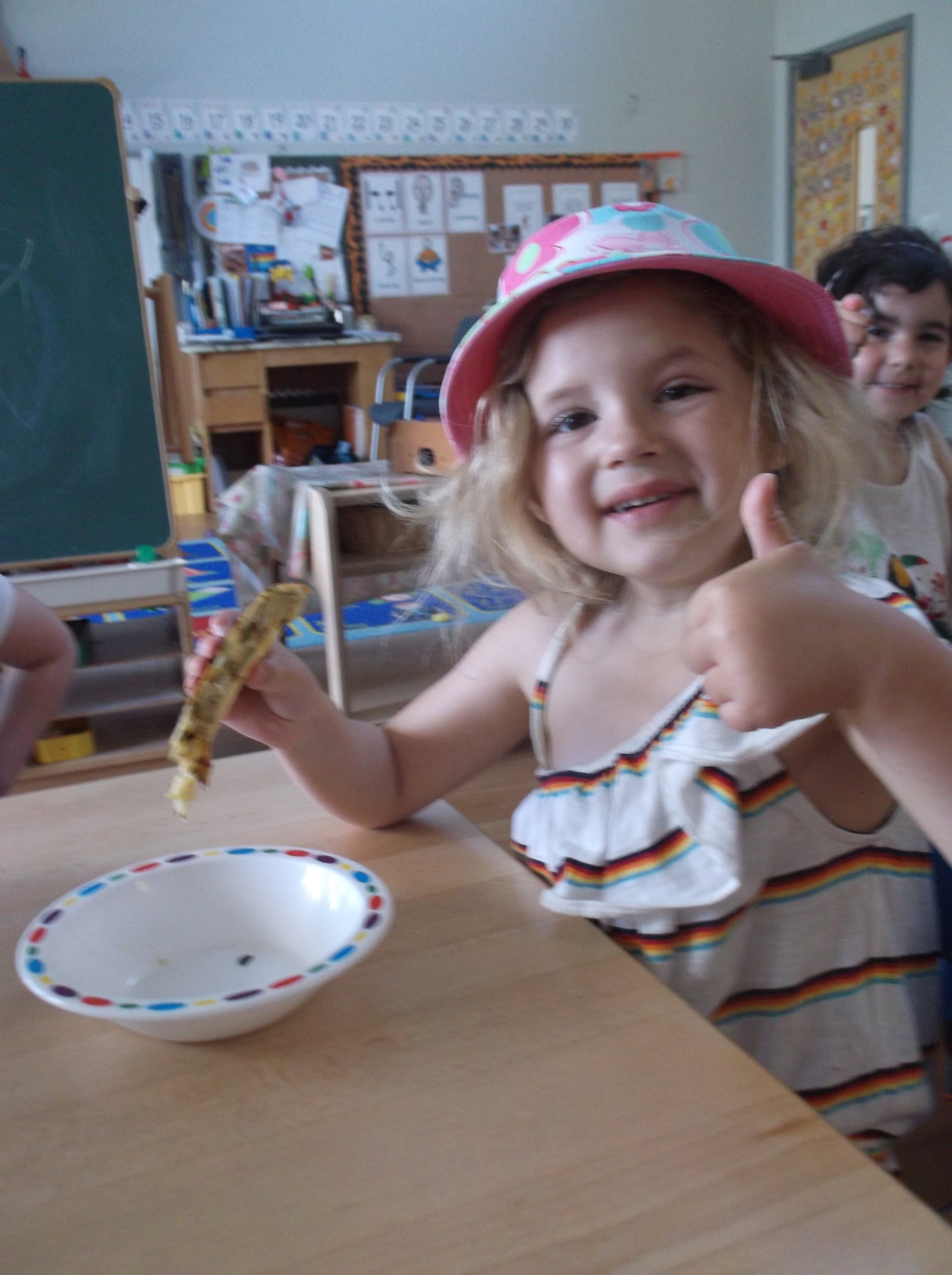 ---
24.06.19 We have had some pet visitors in Nursery, including our caterpillars that became chrysalis' over the weekend. We have also found some strawberries on our plants, washed them and shared them out. Look at our broad beans!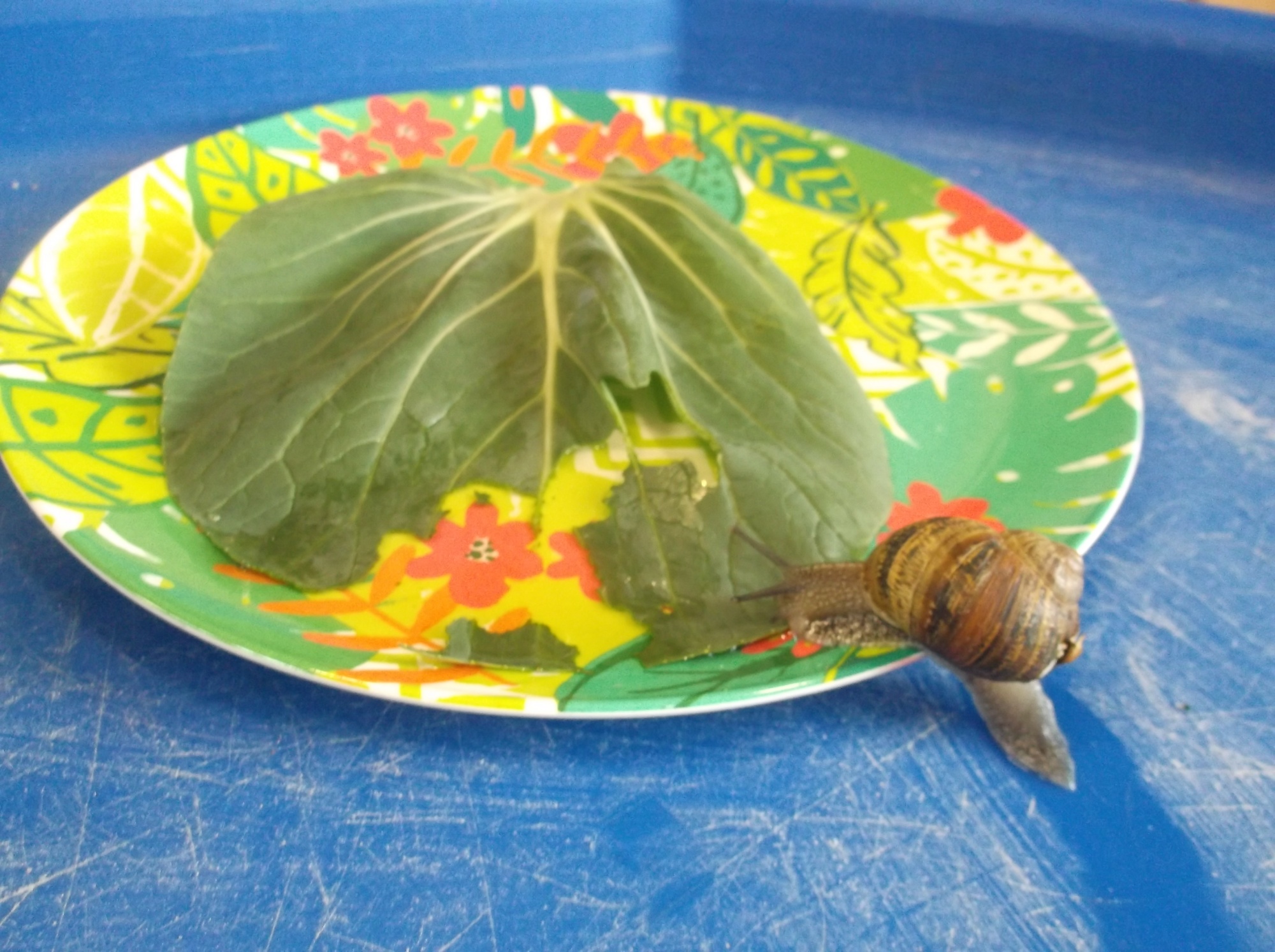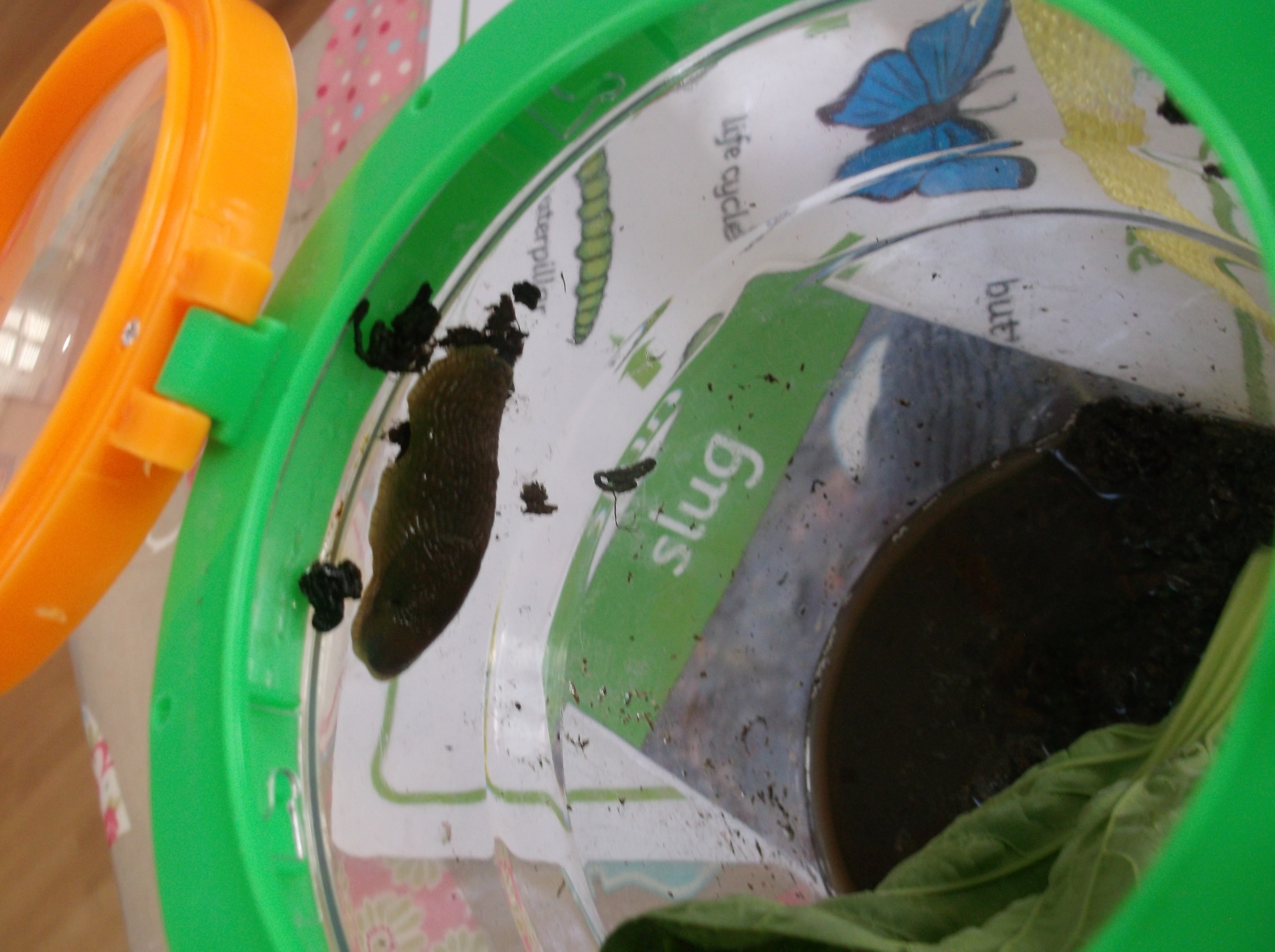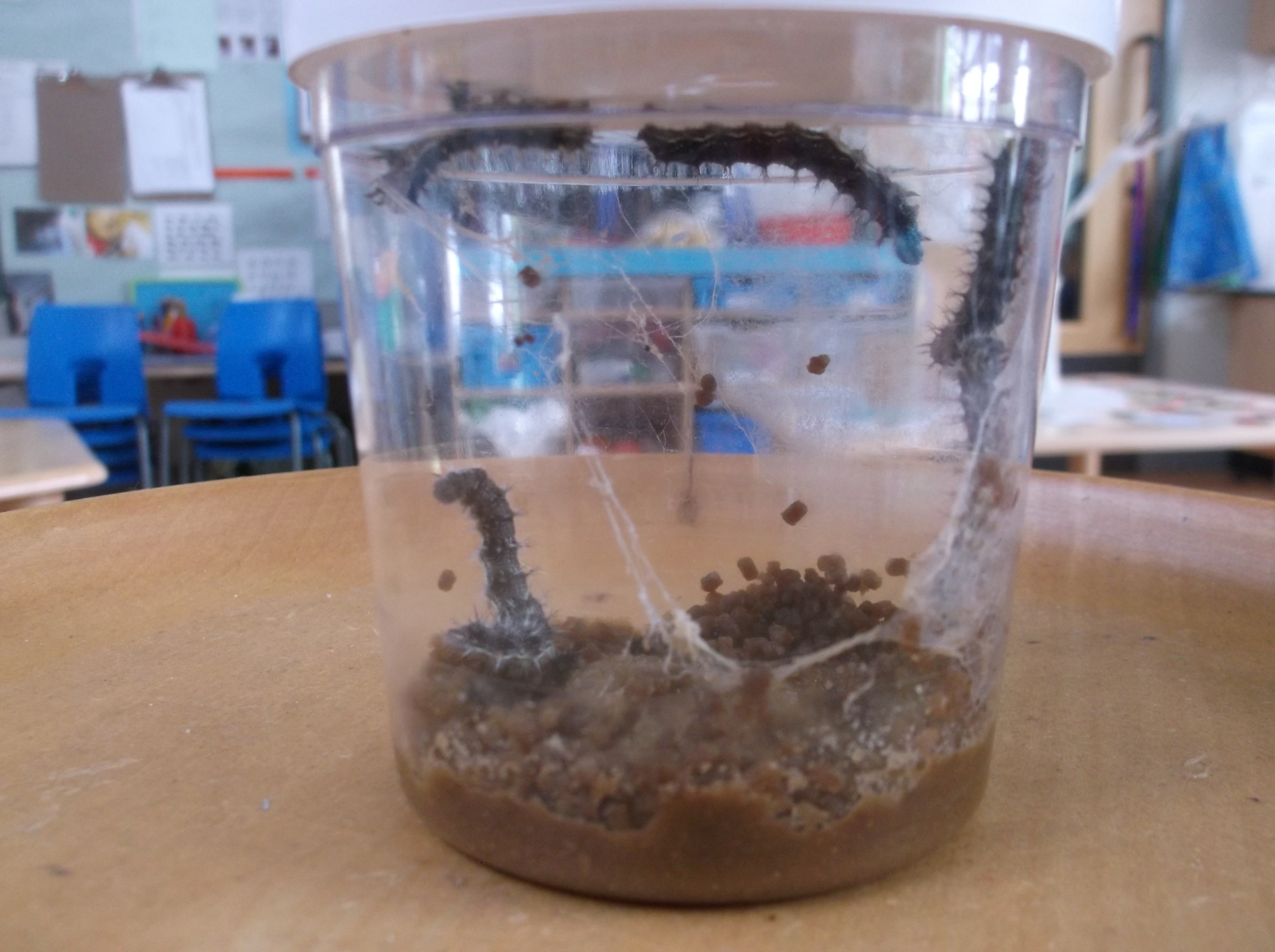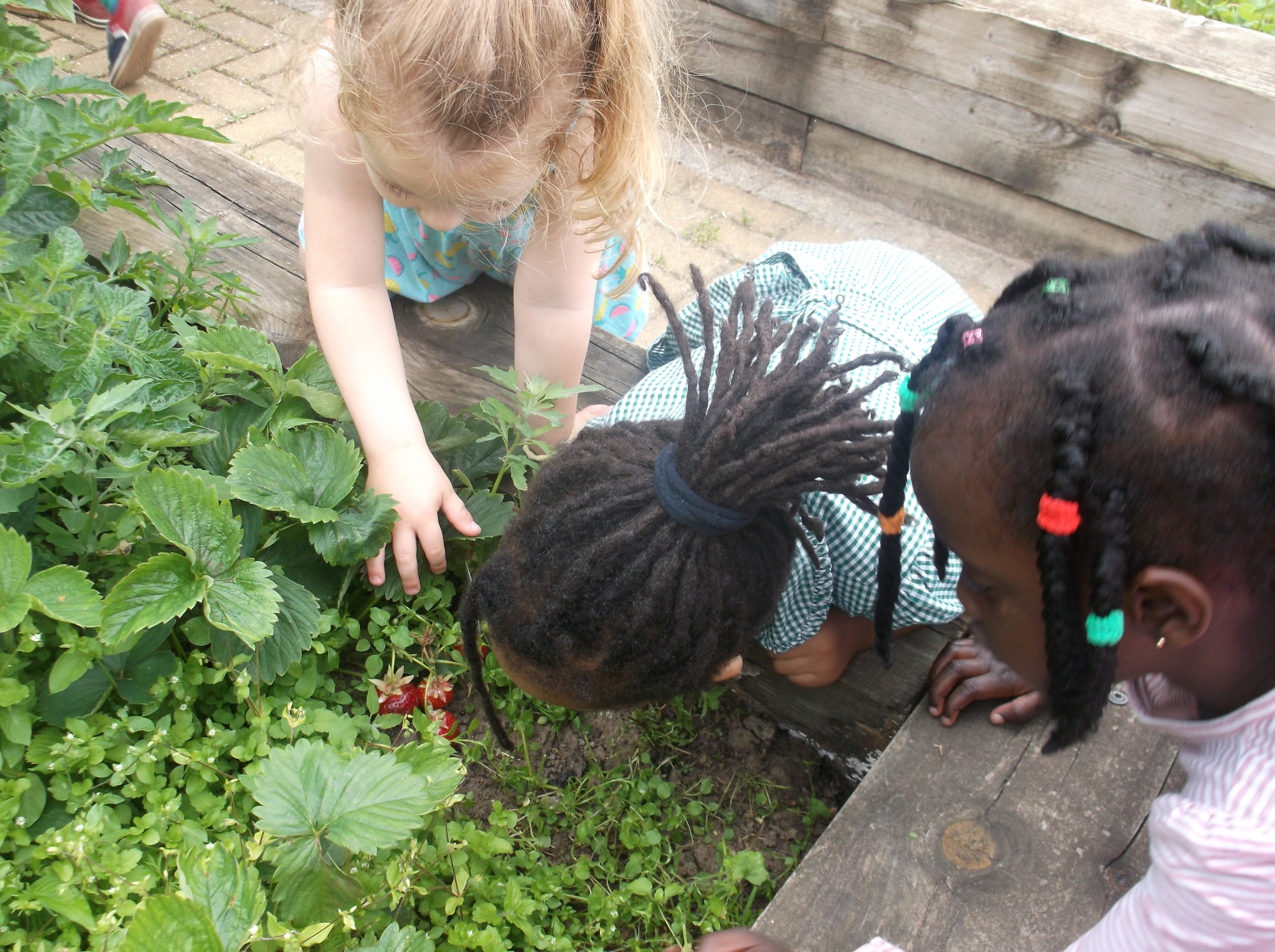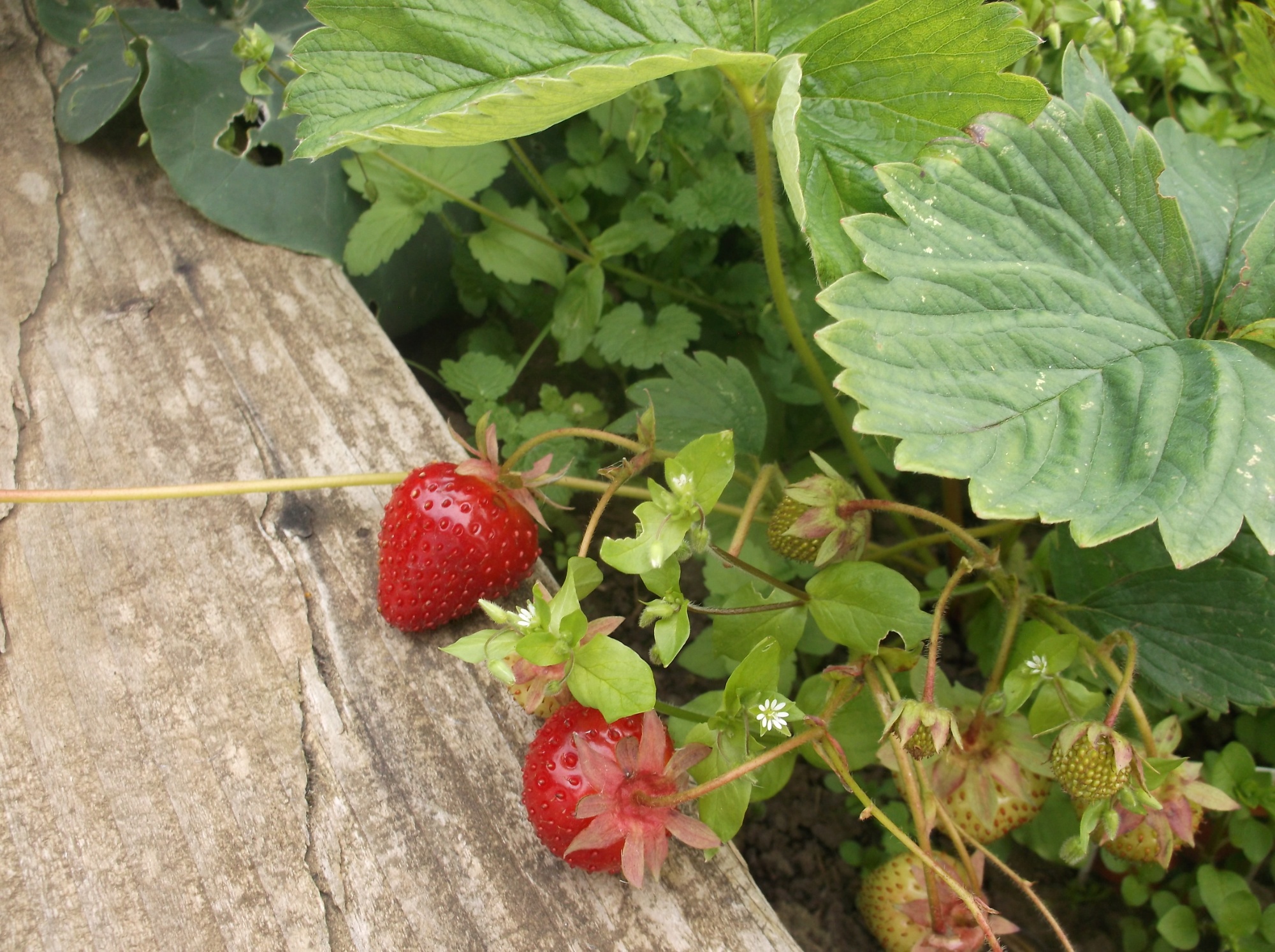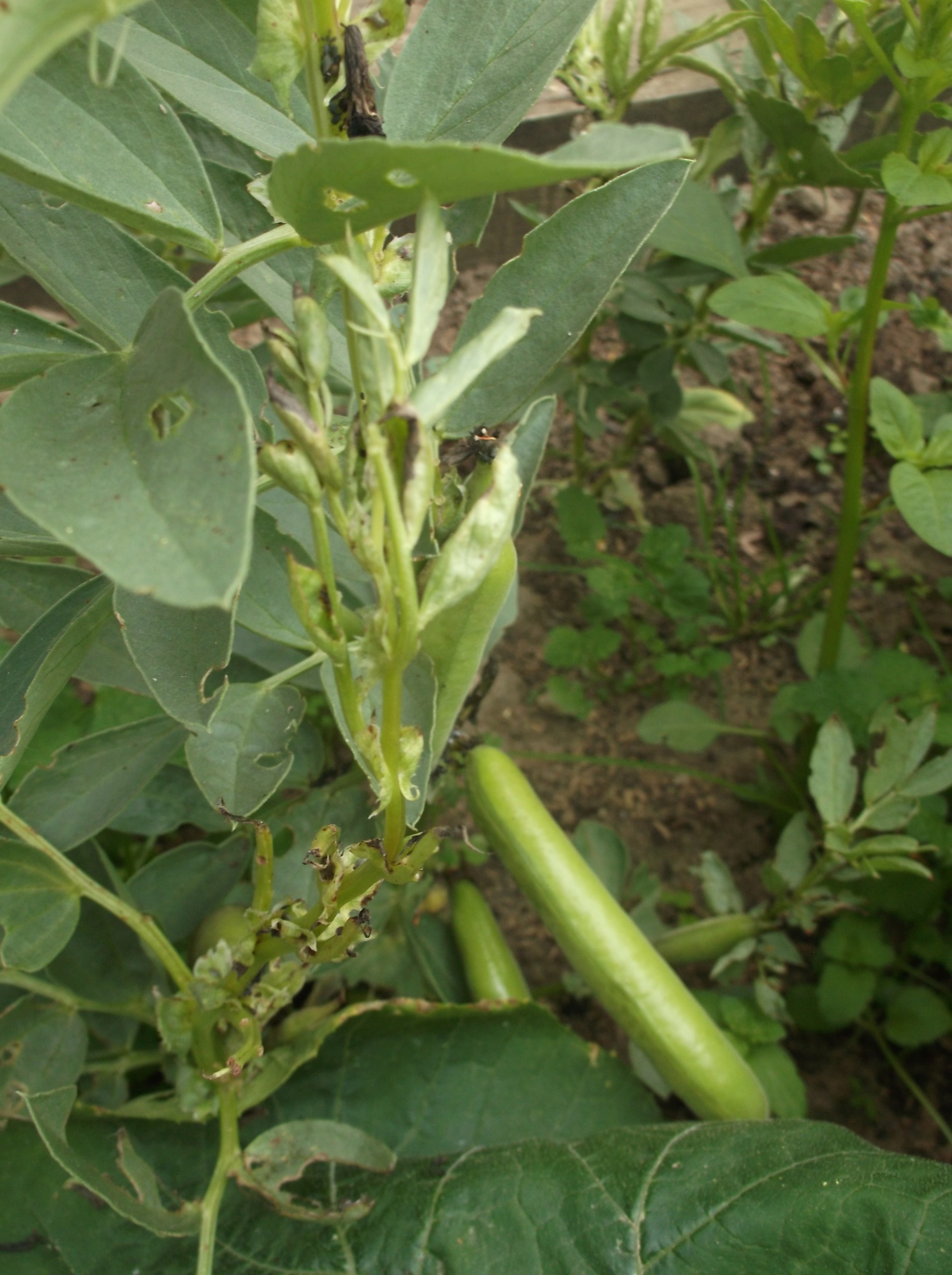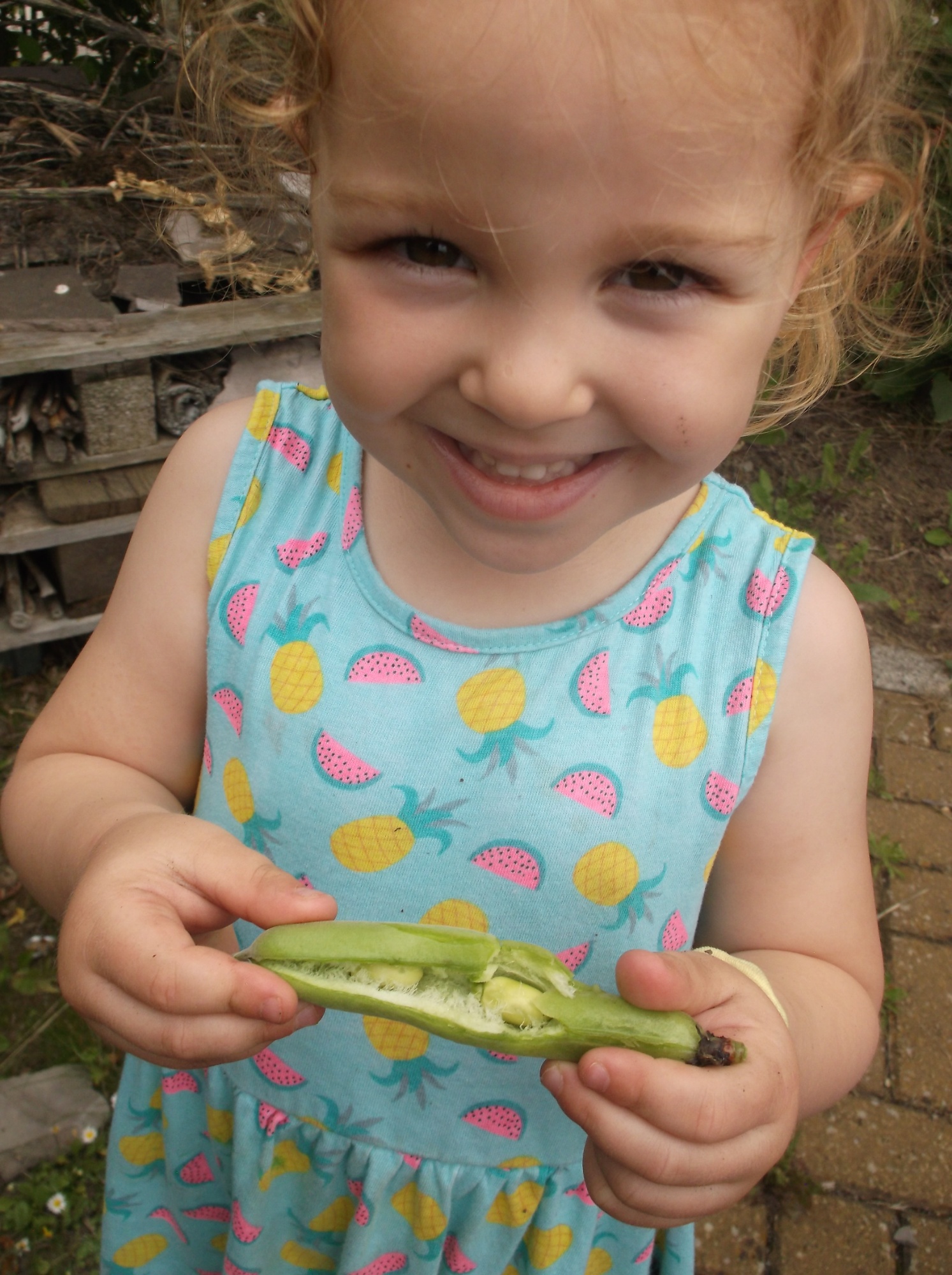 ---
17/06/19 This week we spent a lot of time at our raised bed, we sowed our potatoes and then tasted them. Chef Dan cooked them for us in his kitchen. Everybody ate, nibbled or licked a piece of potato. Well done Nursery!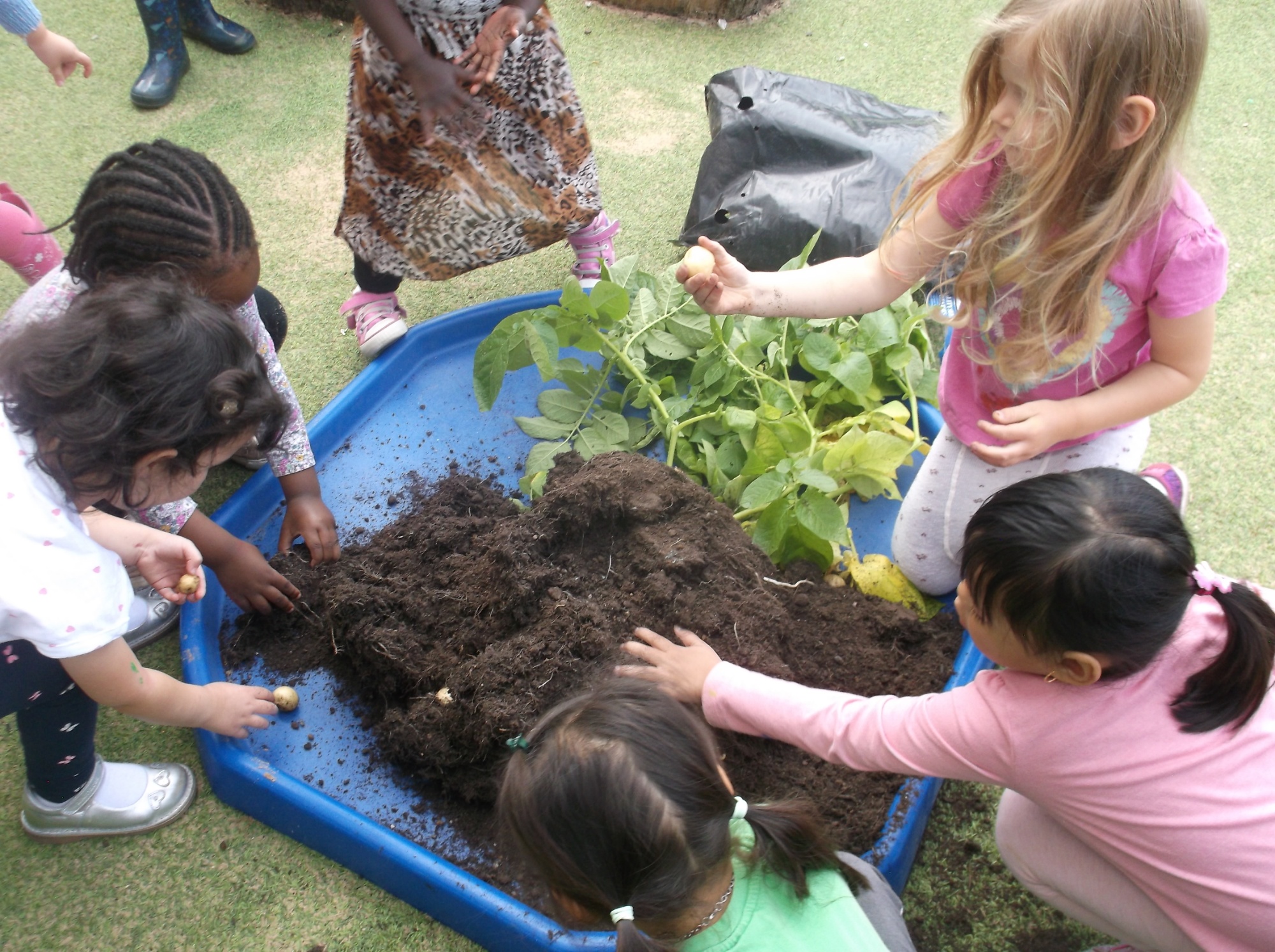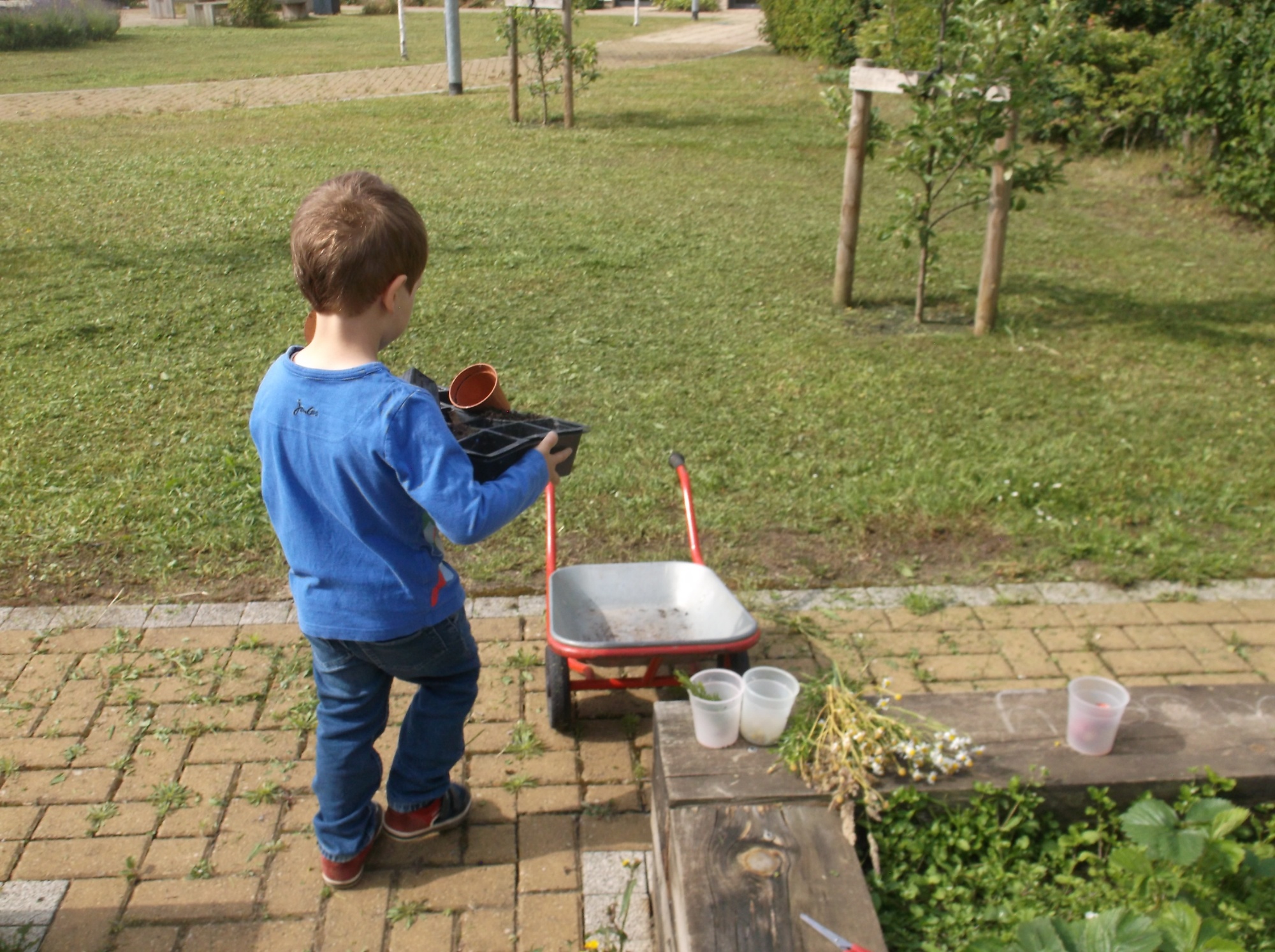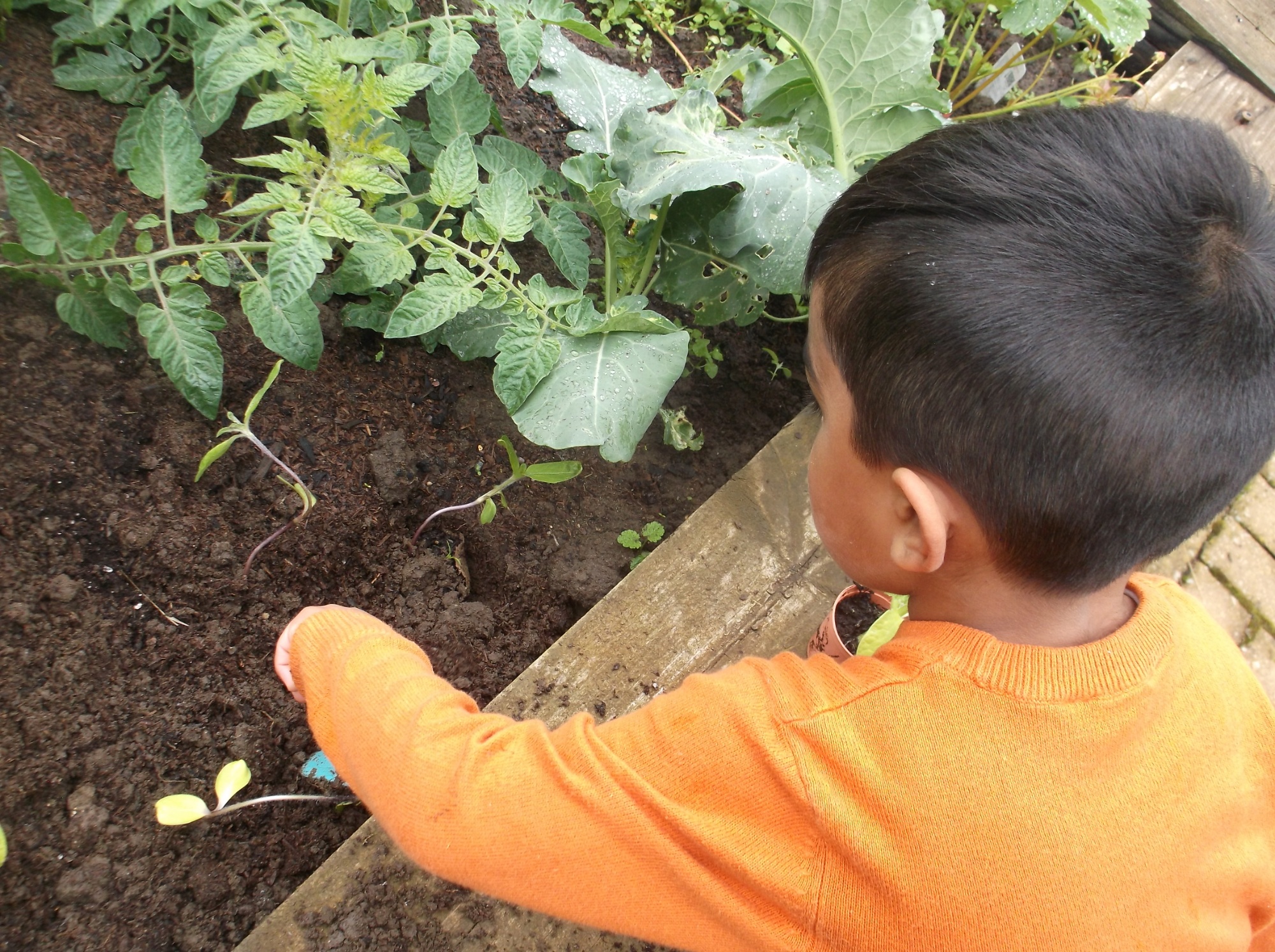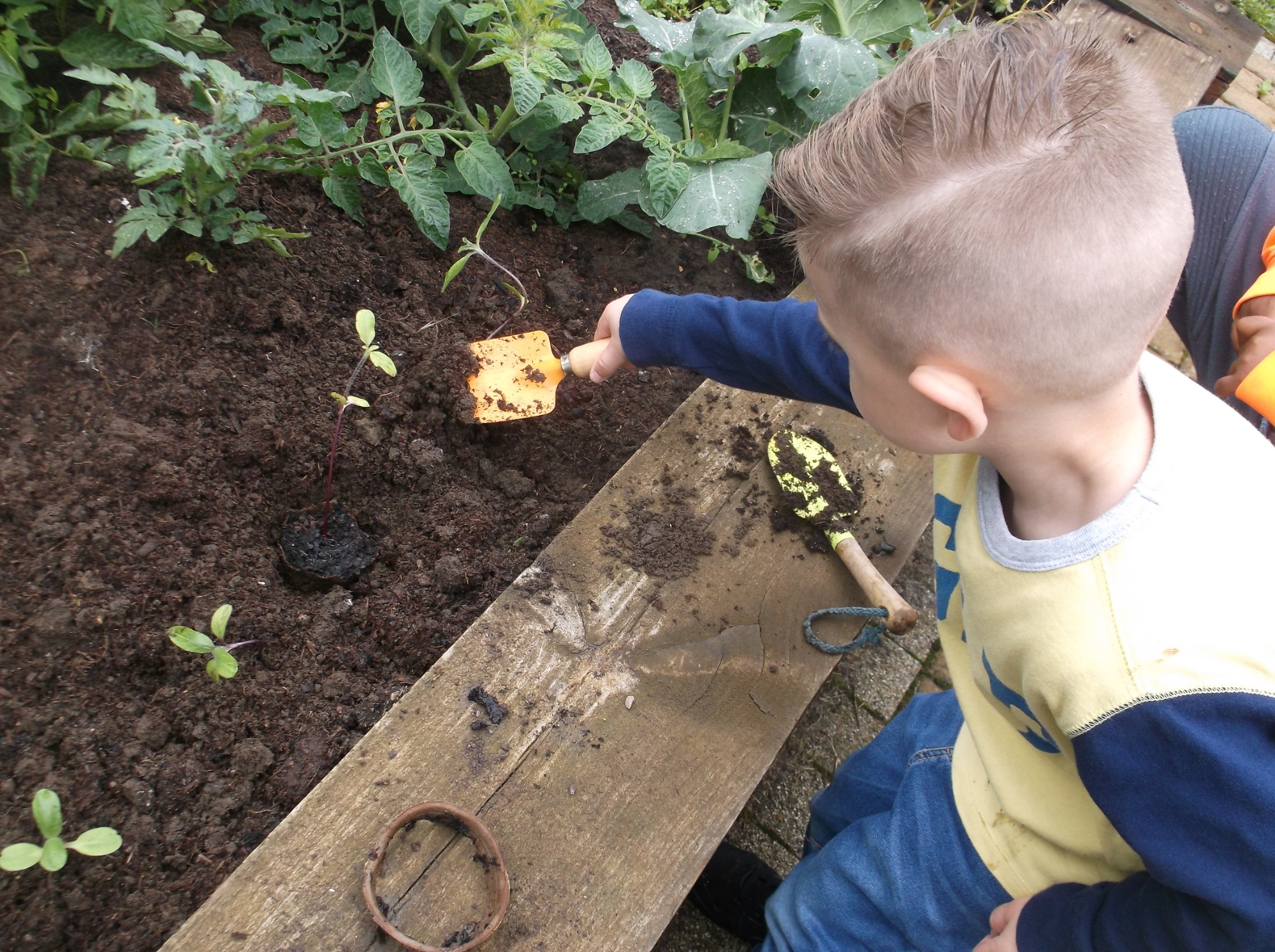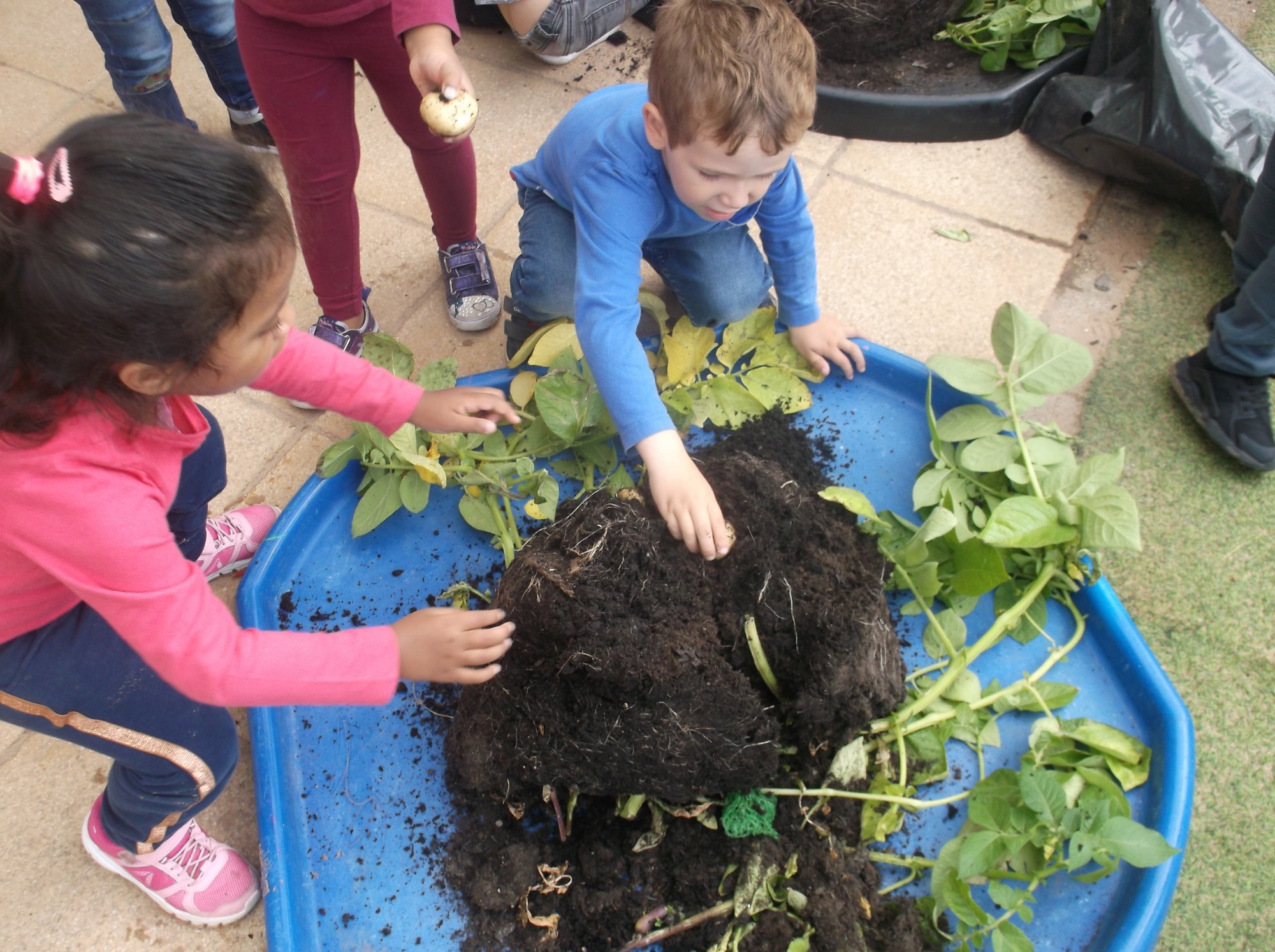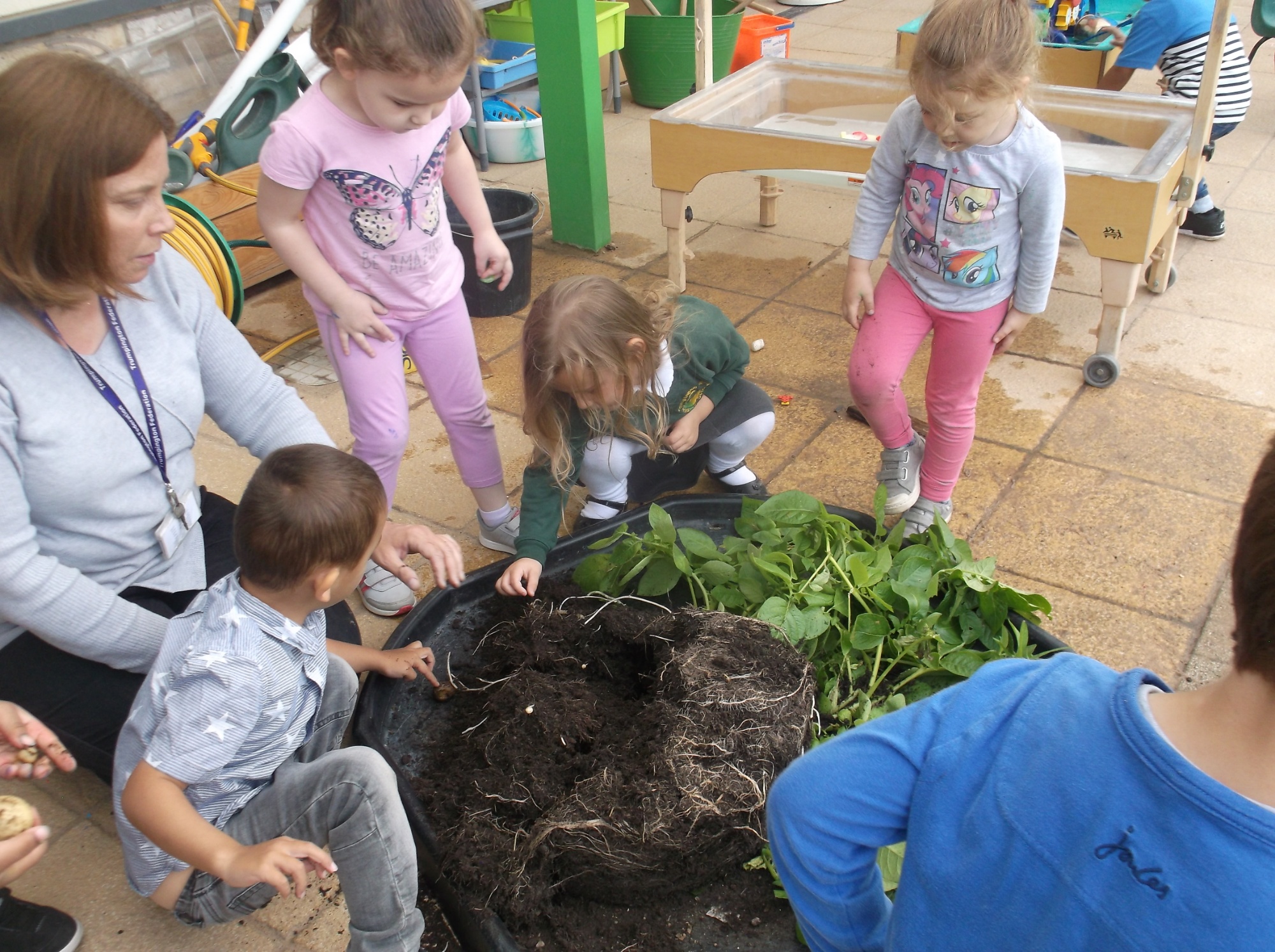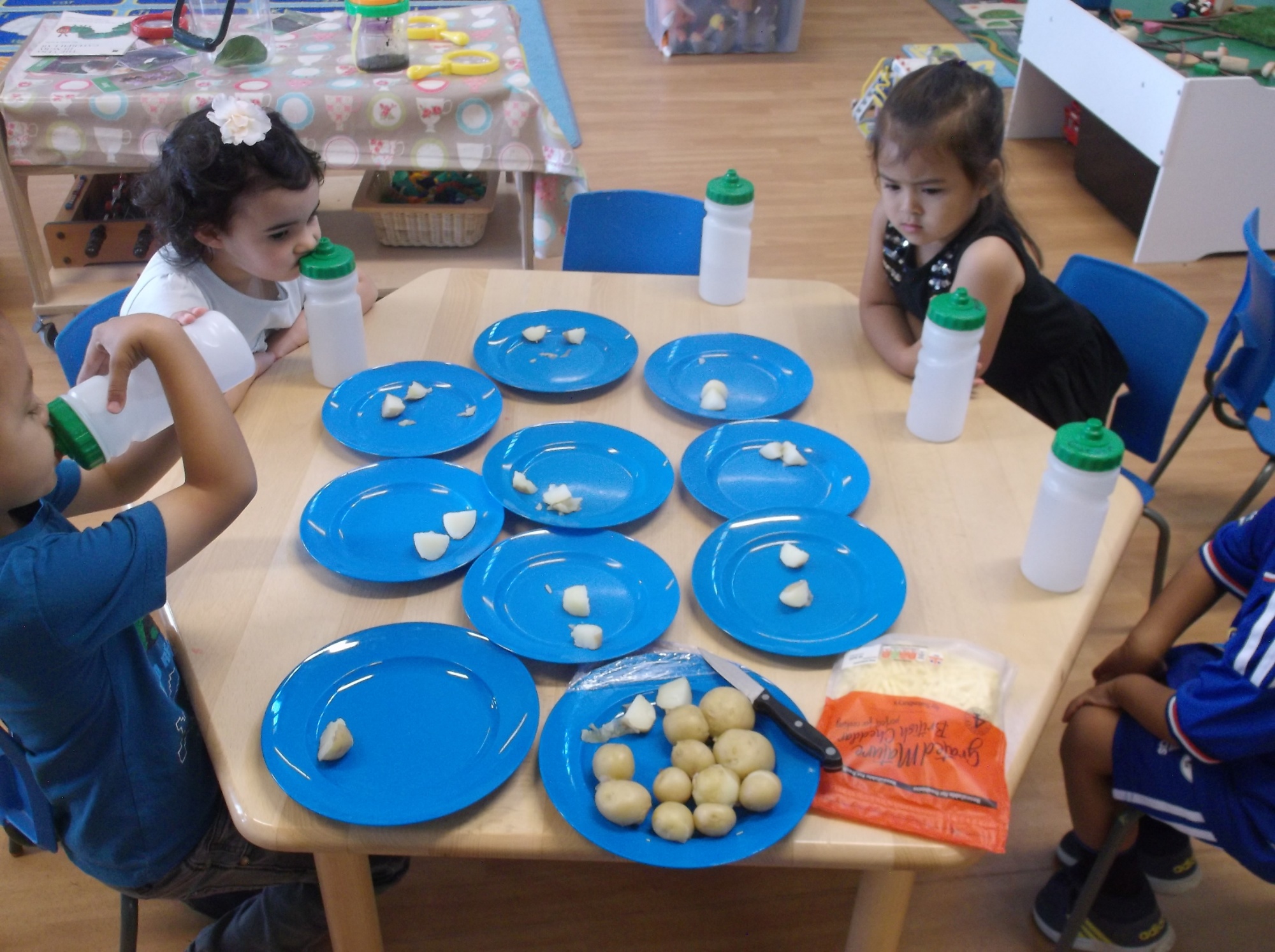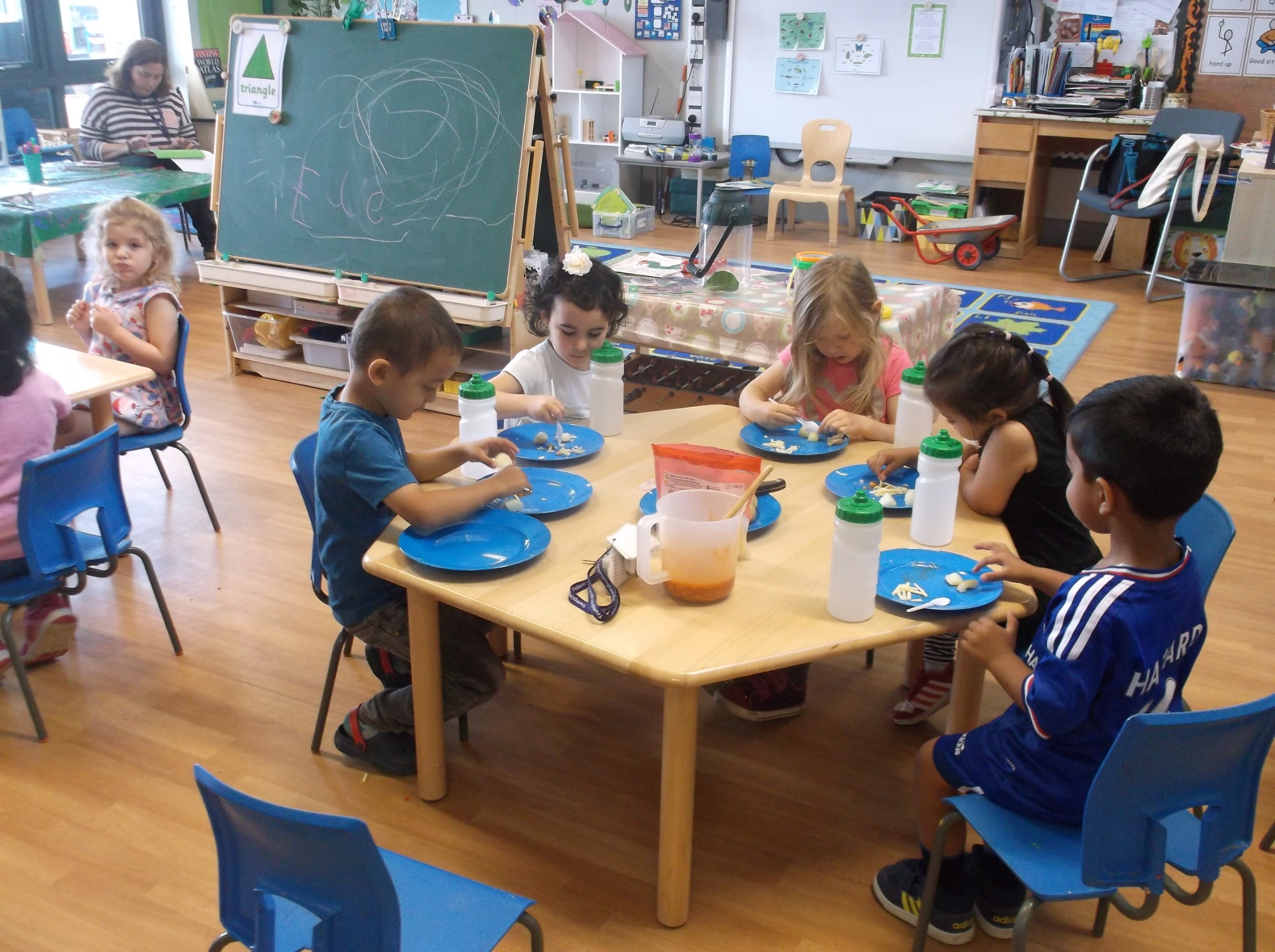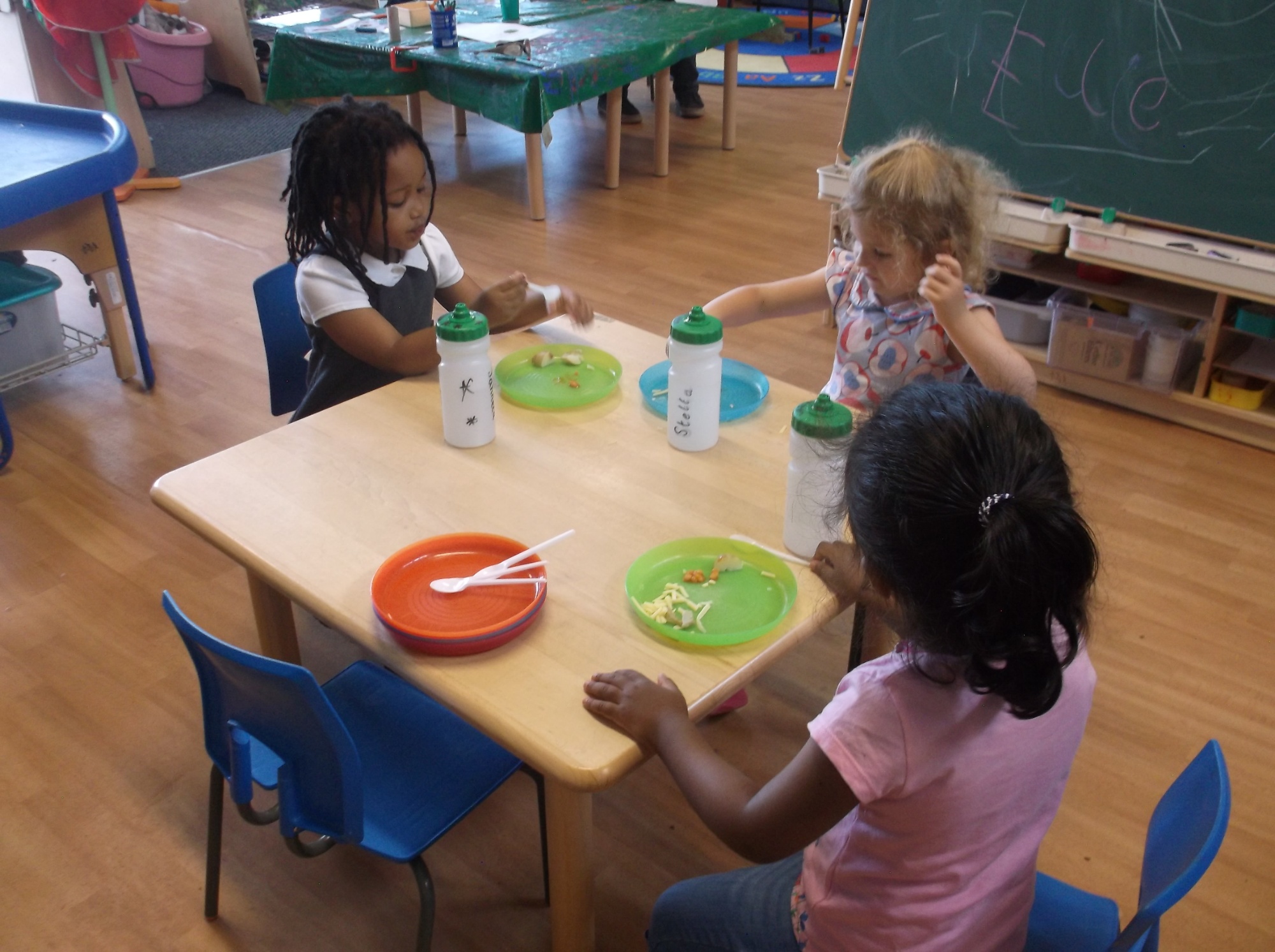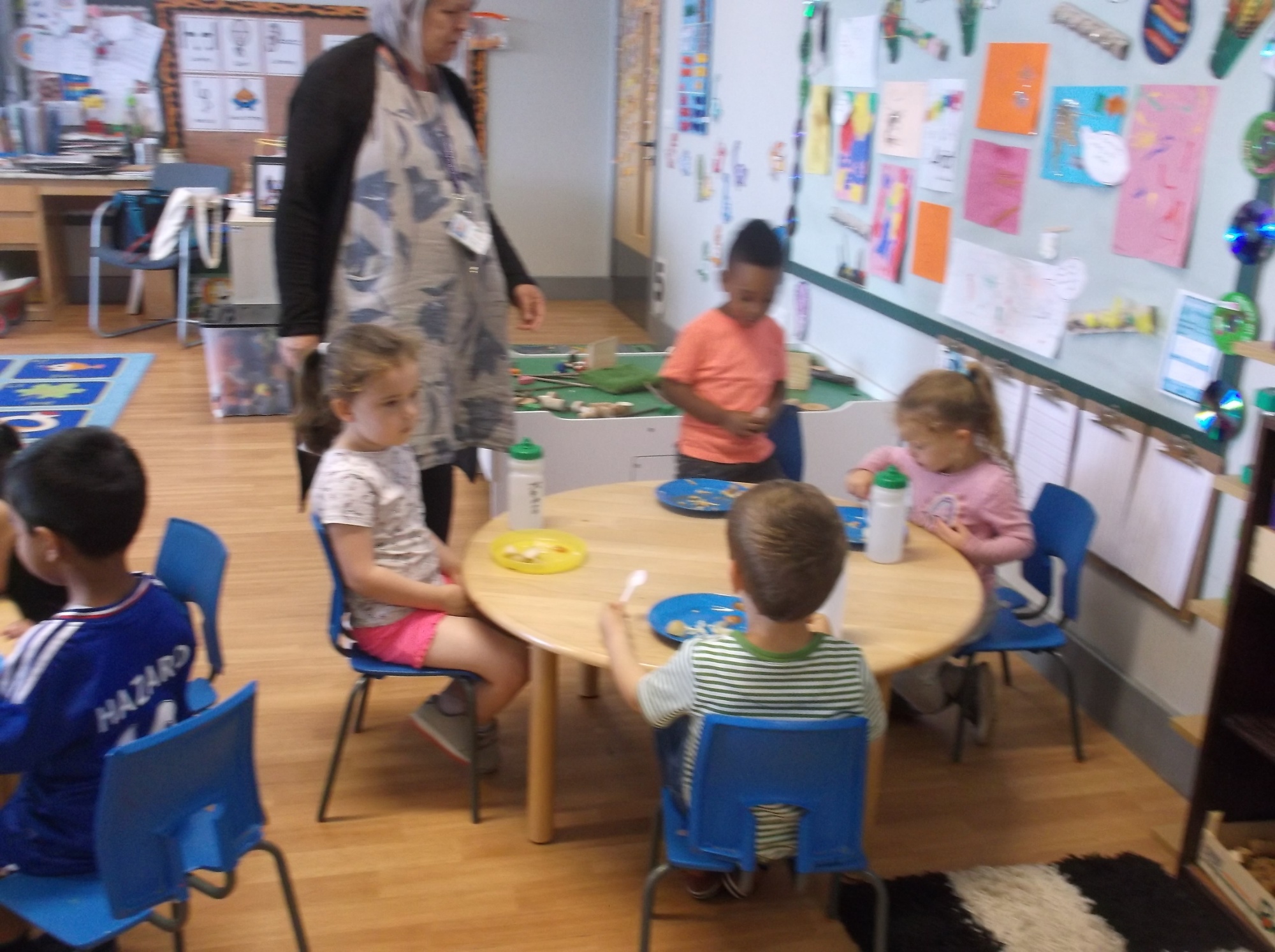 07/06/19 some of us went to the shop to buy some vegetables for our stir fry, we cut some of our pak choi and then chopped all our vegetables before cooking them in a wok. We used baby sweetcorn, spring onions, carrots and noodles alongside the pak choi from our garden area.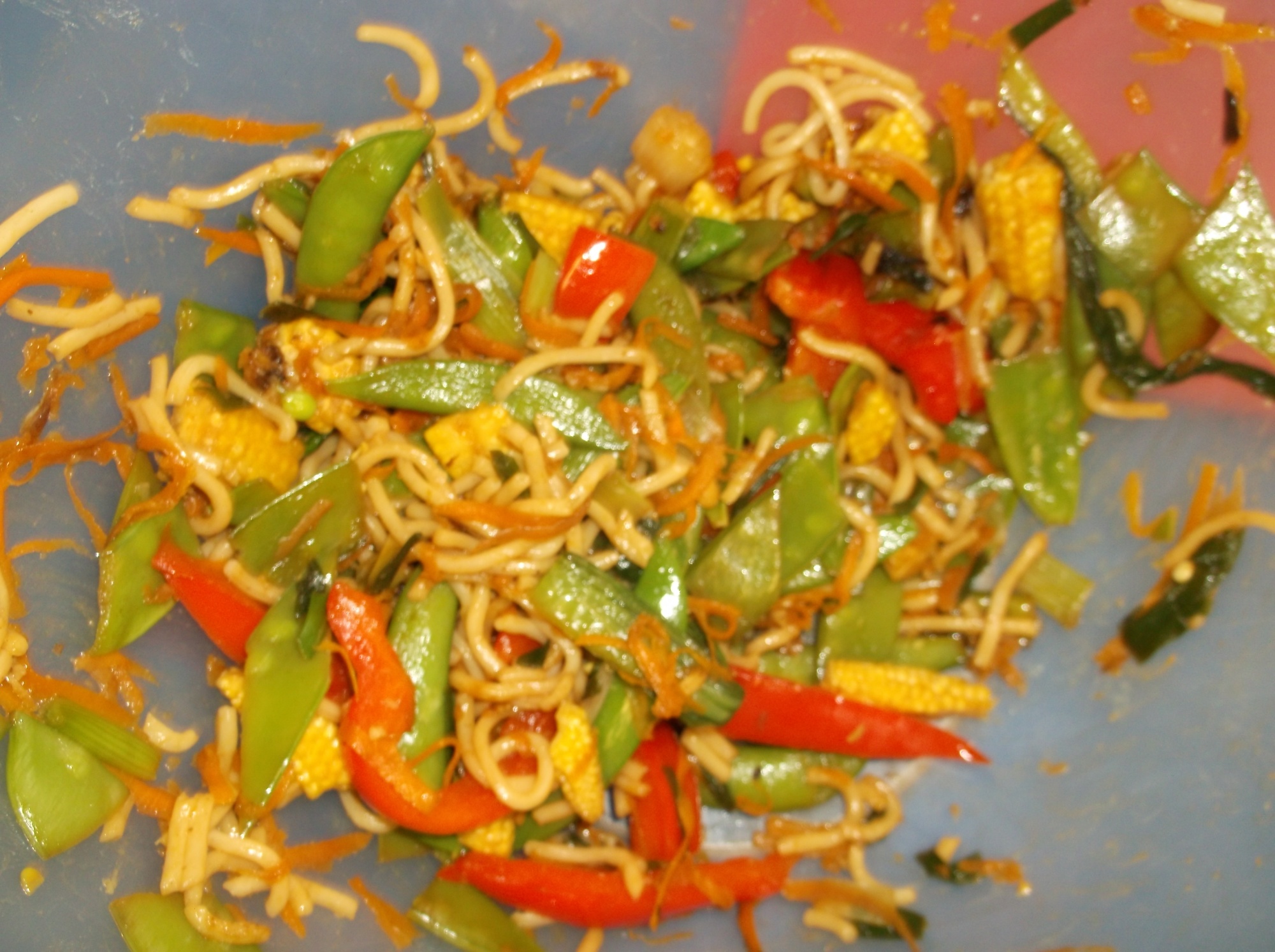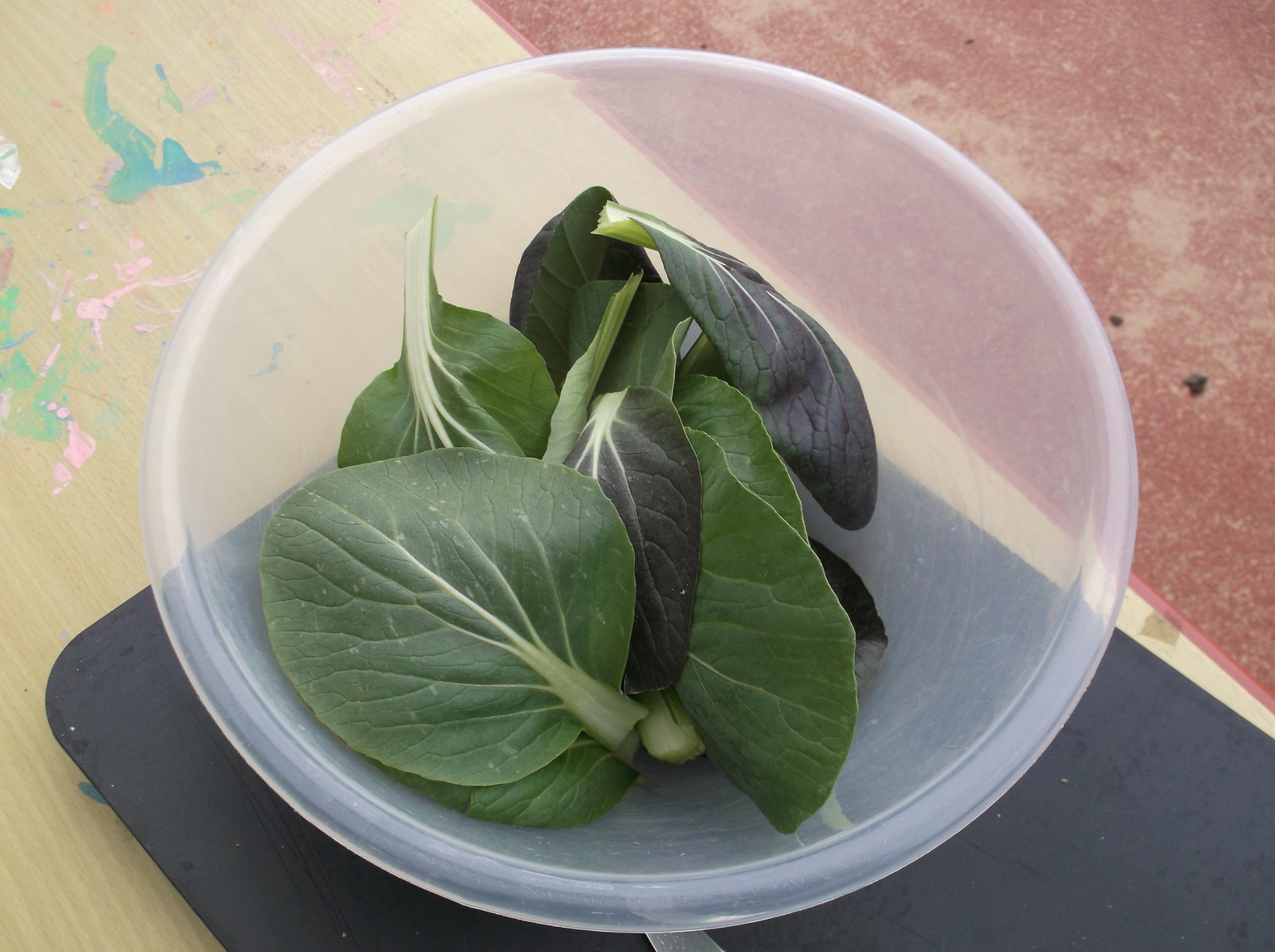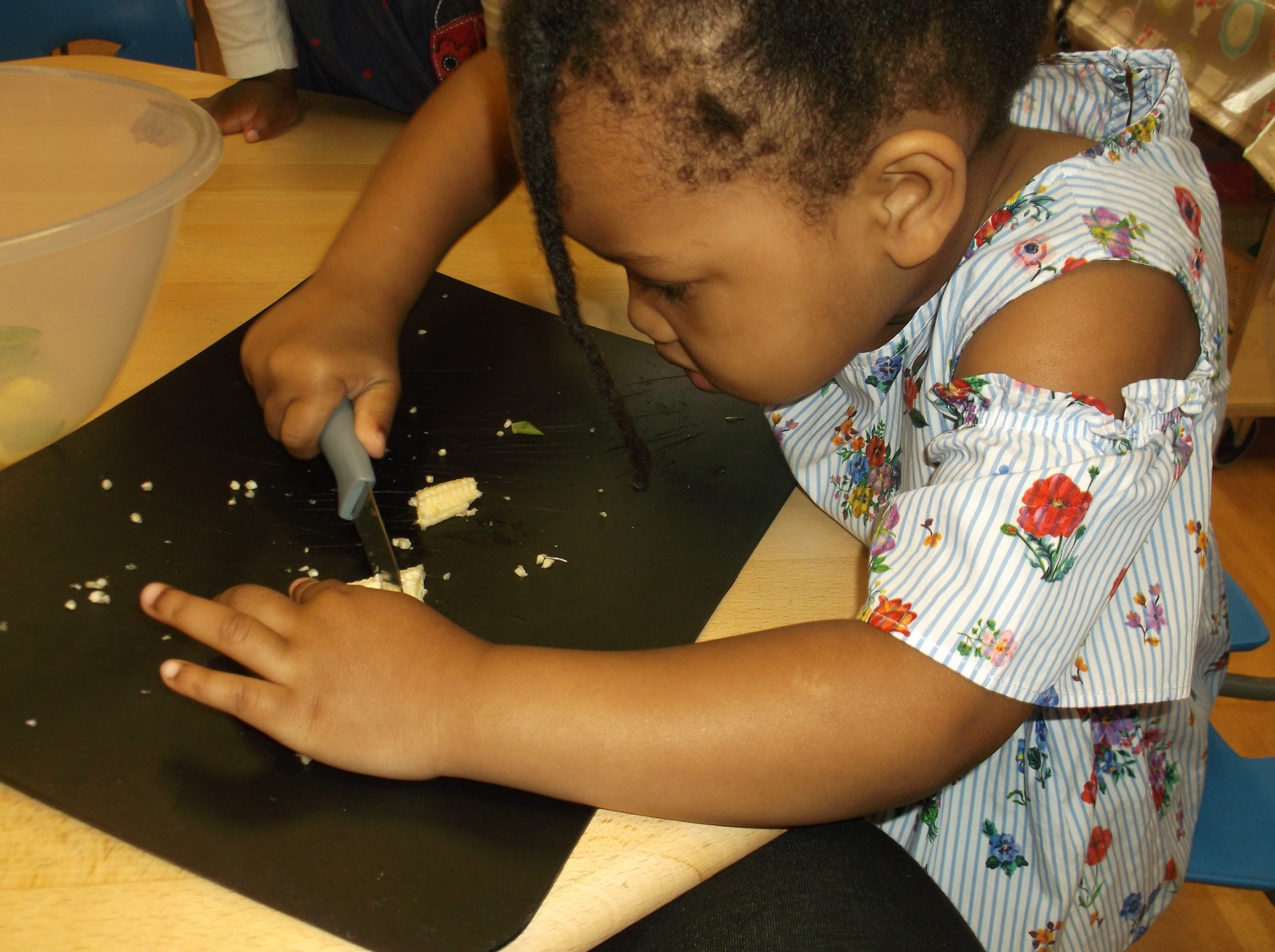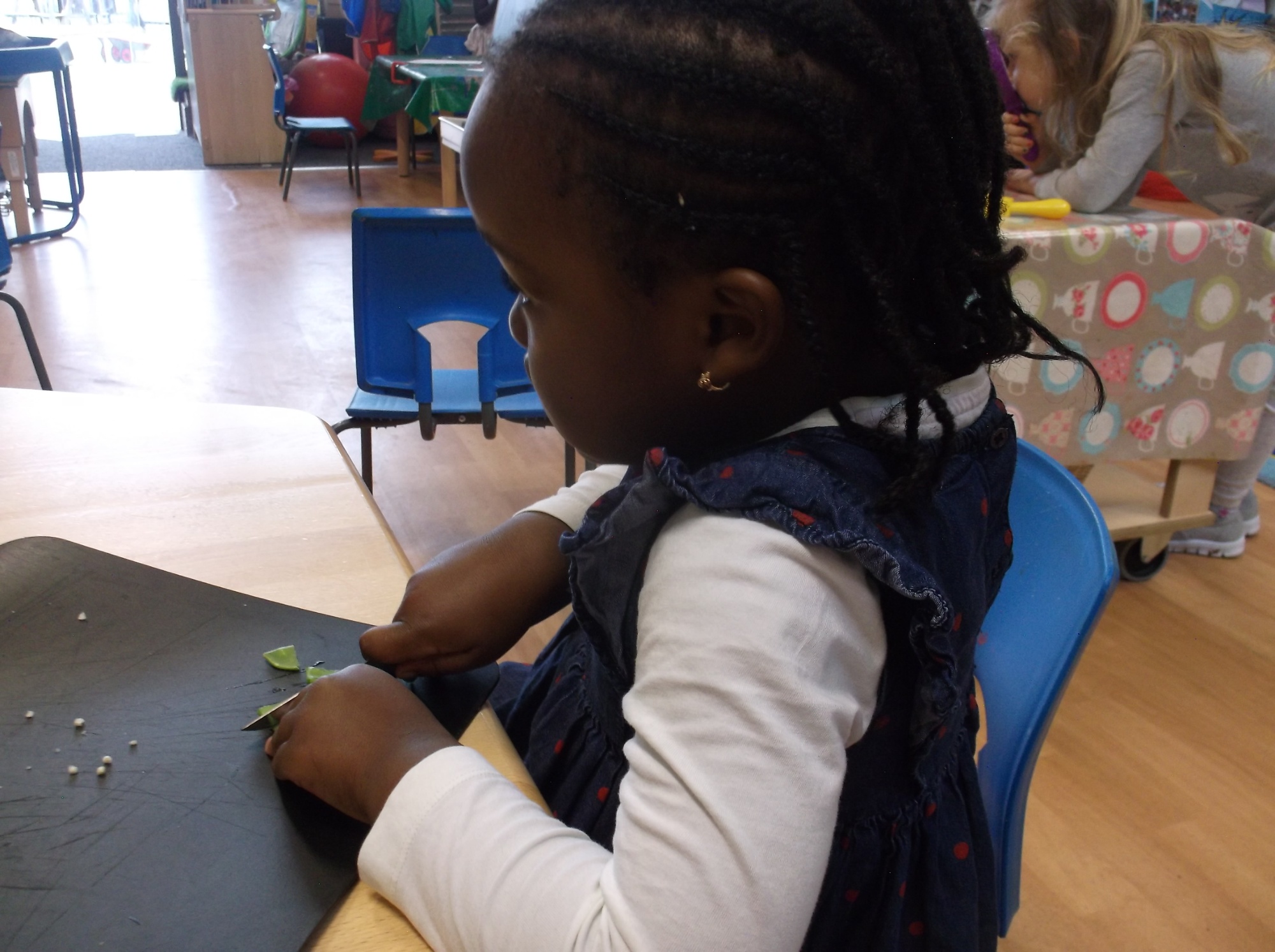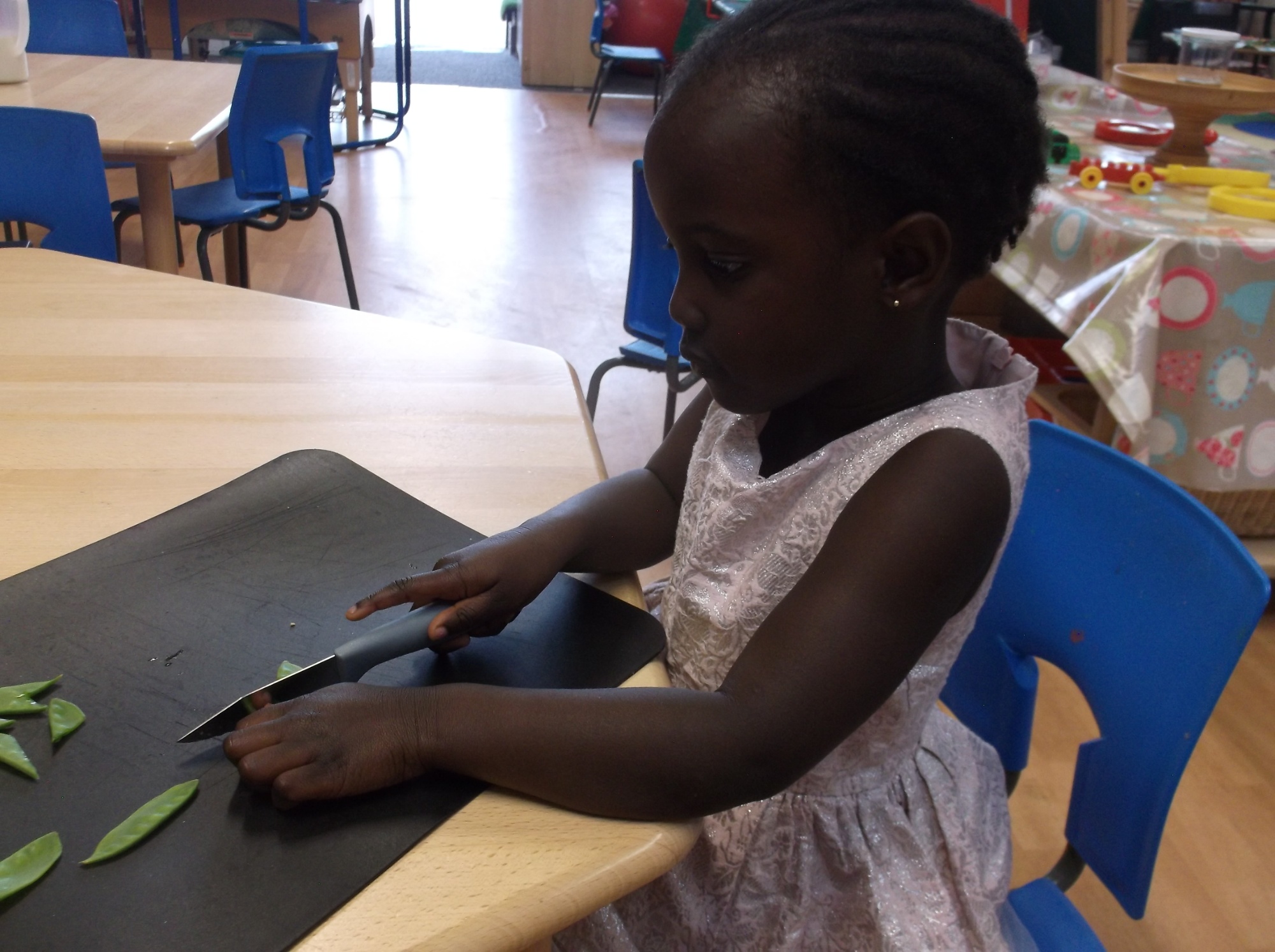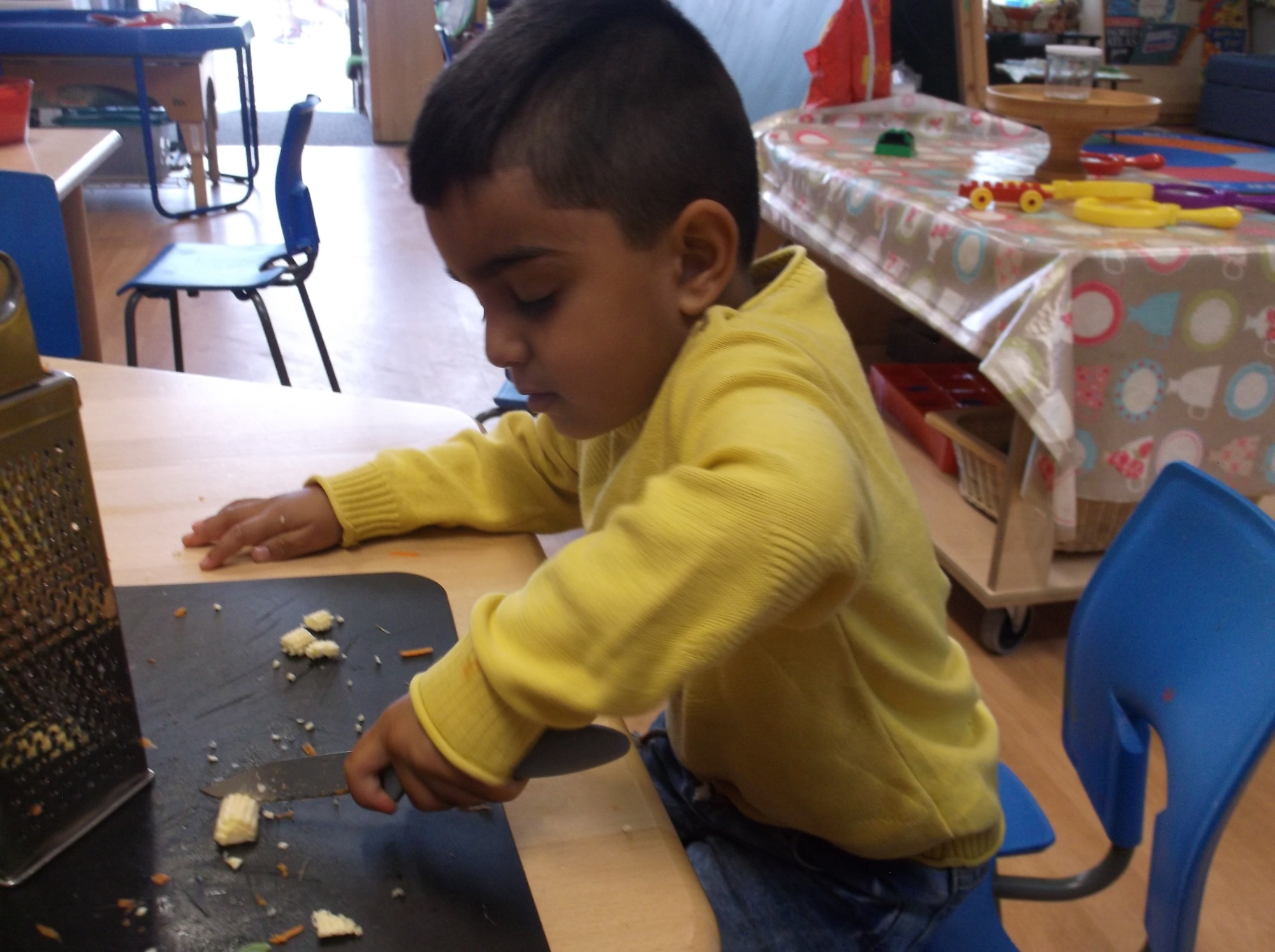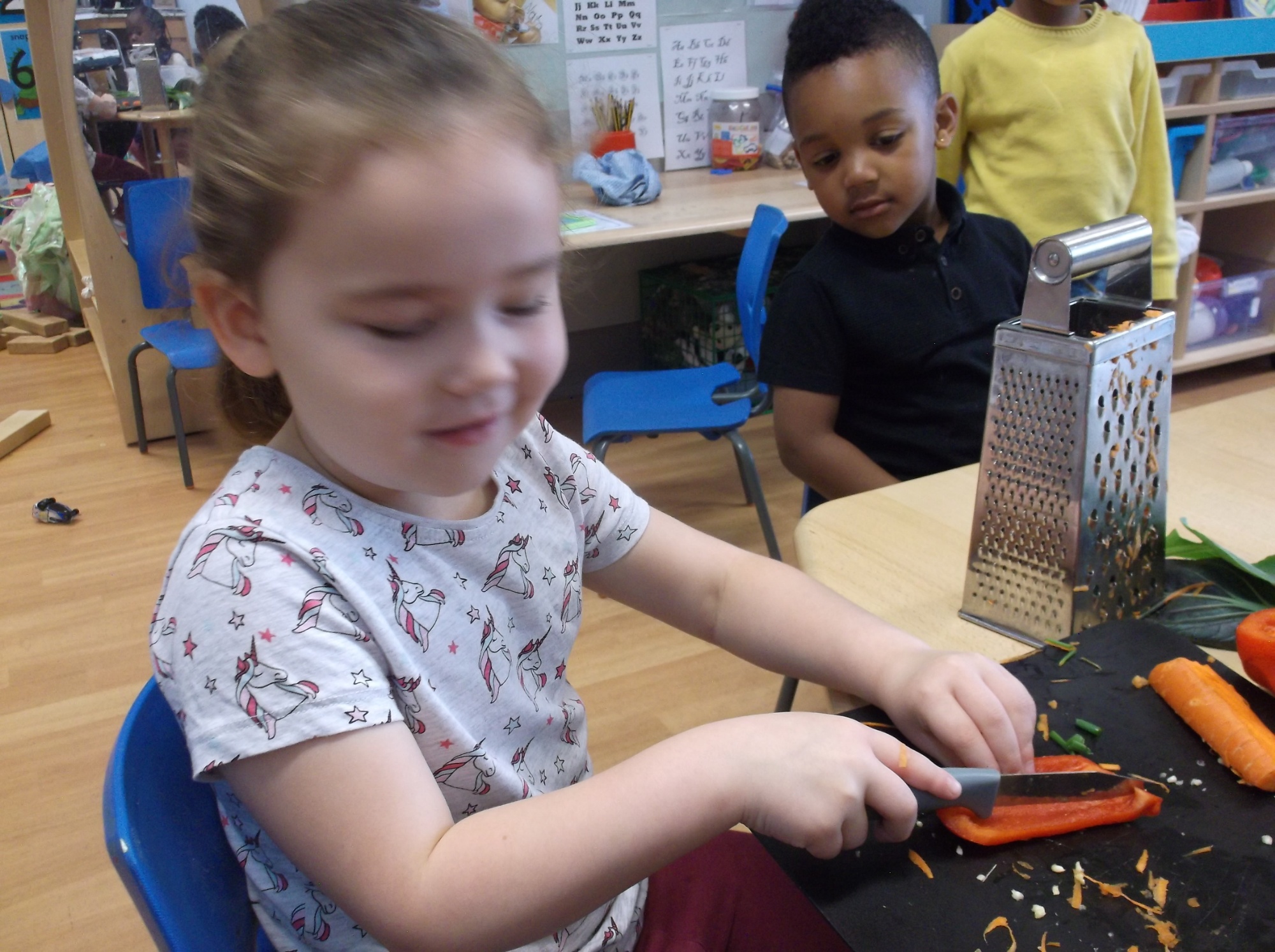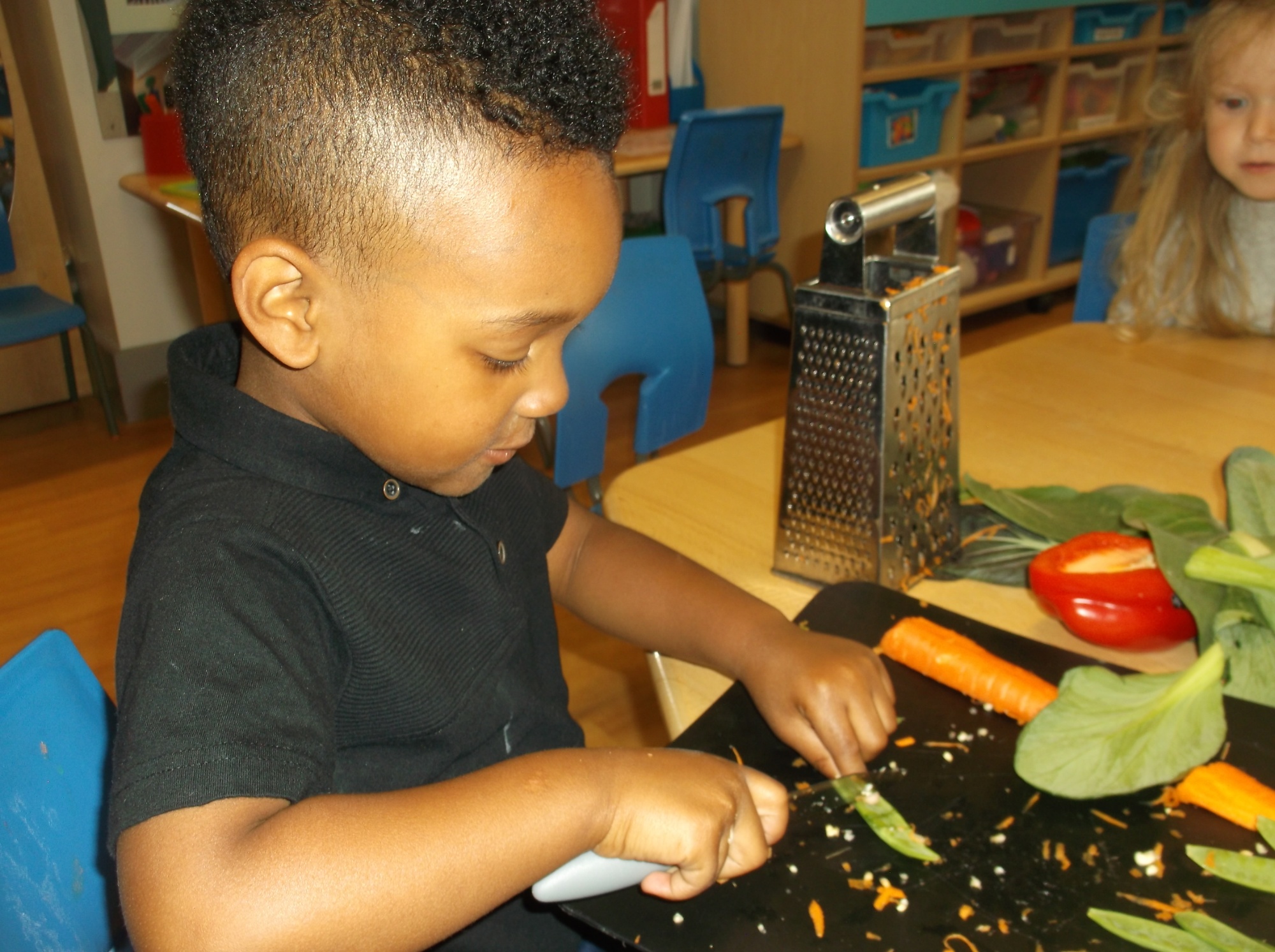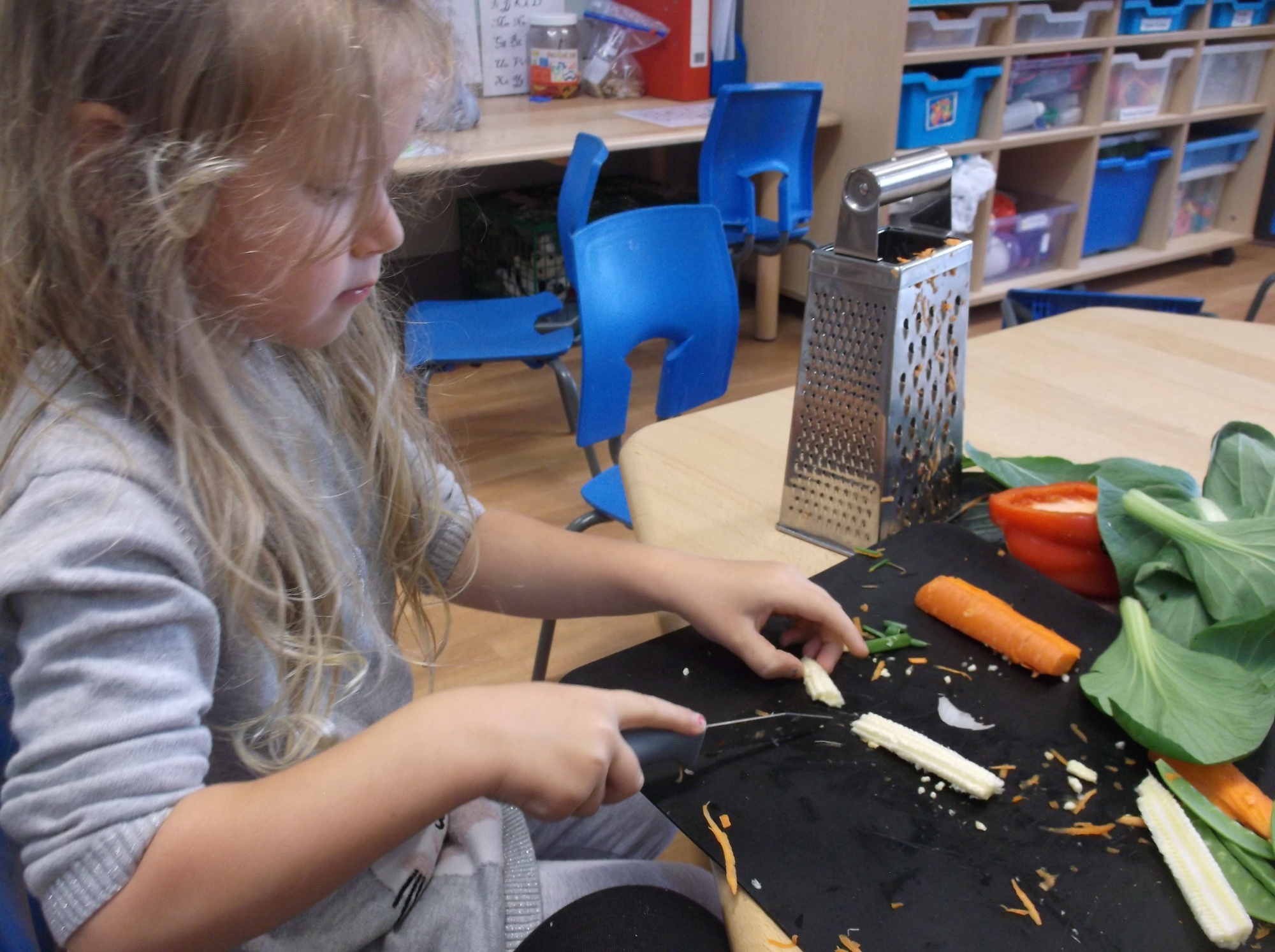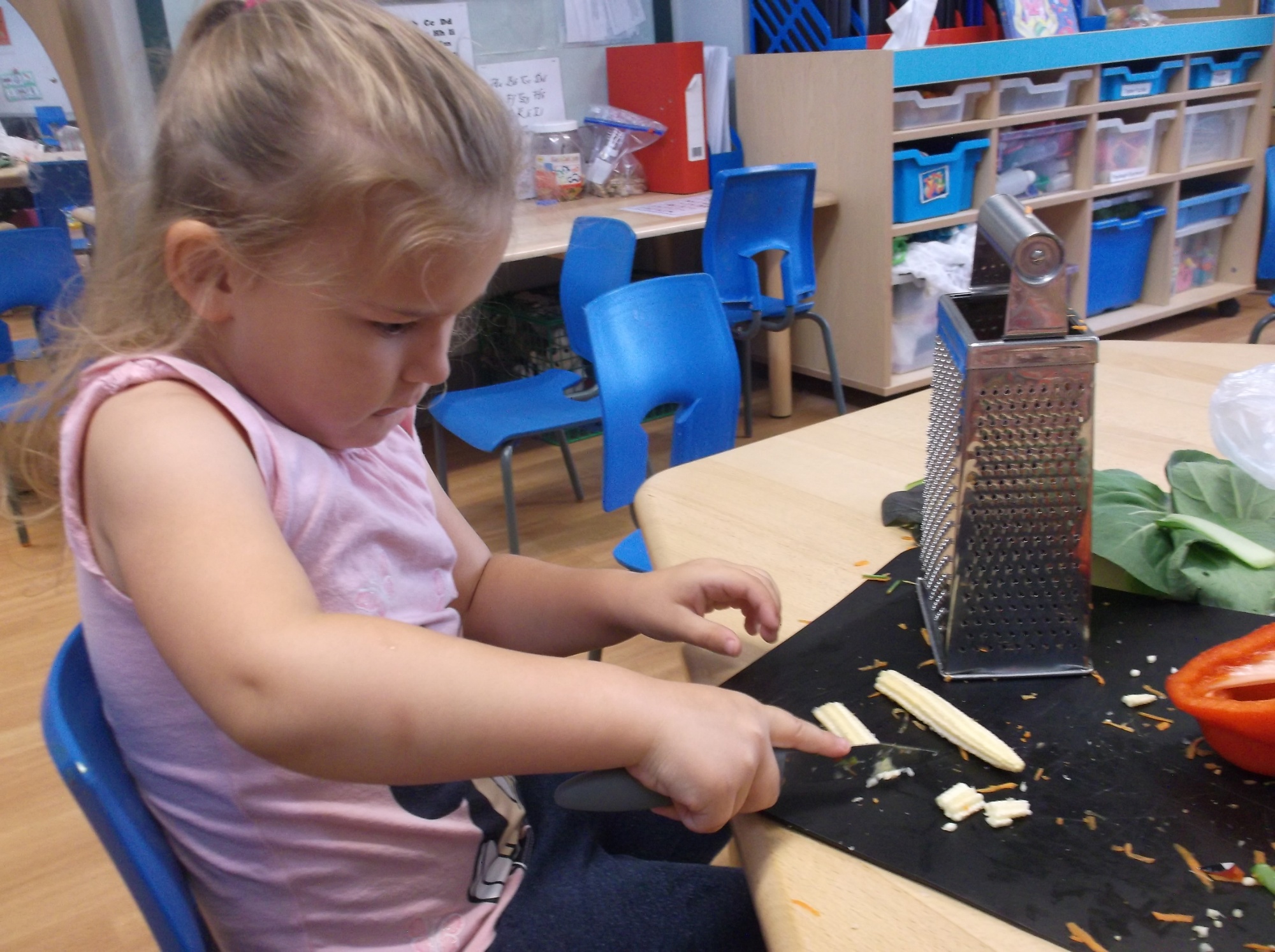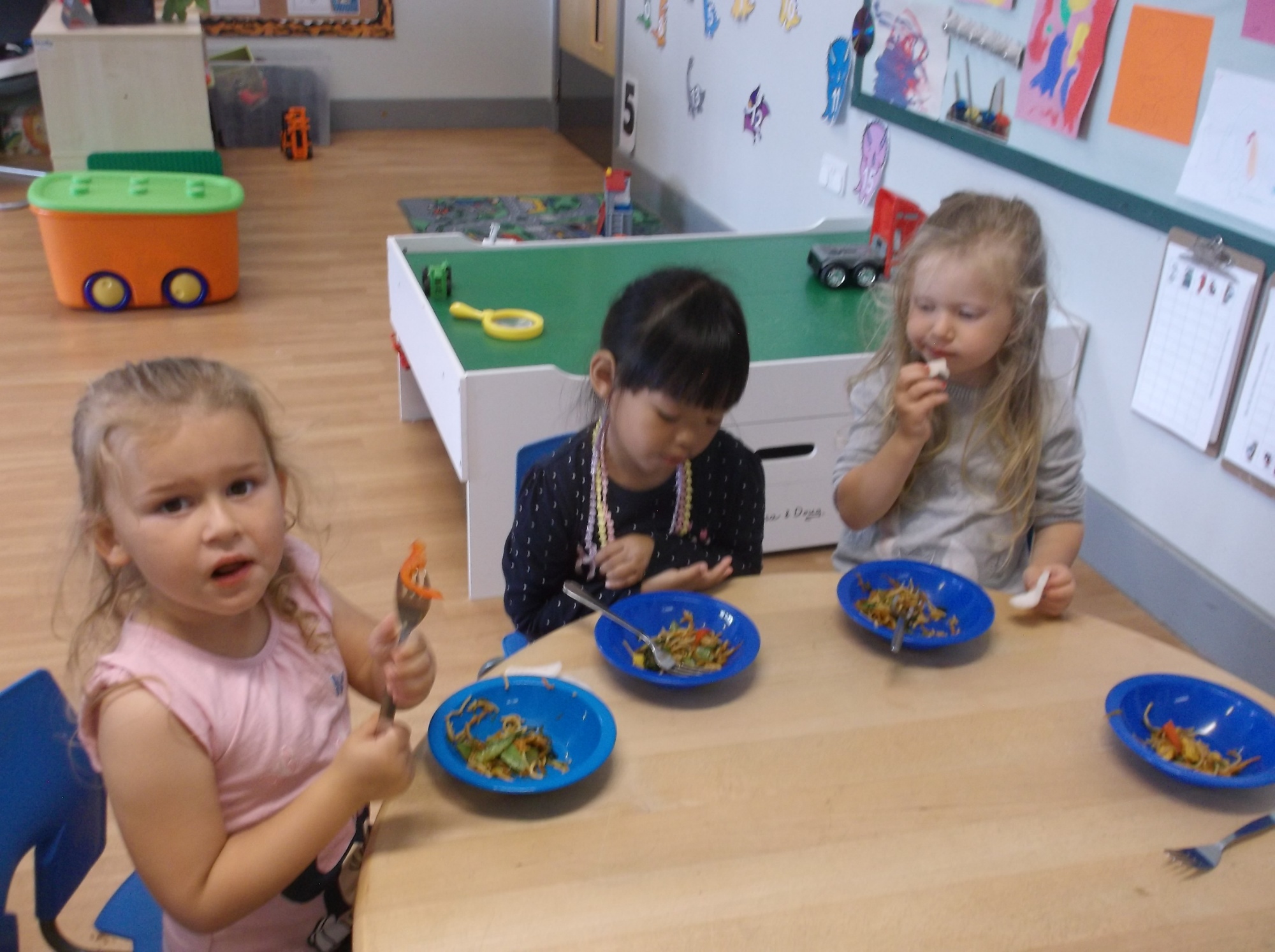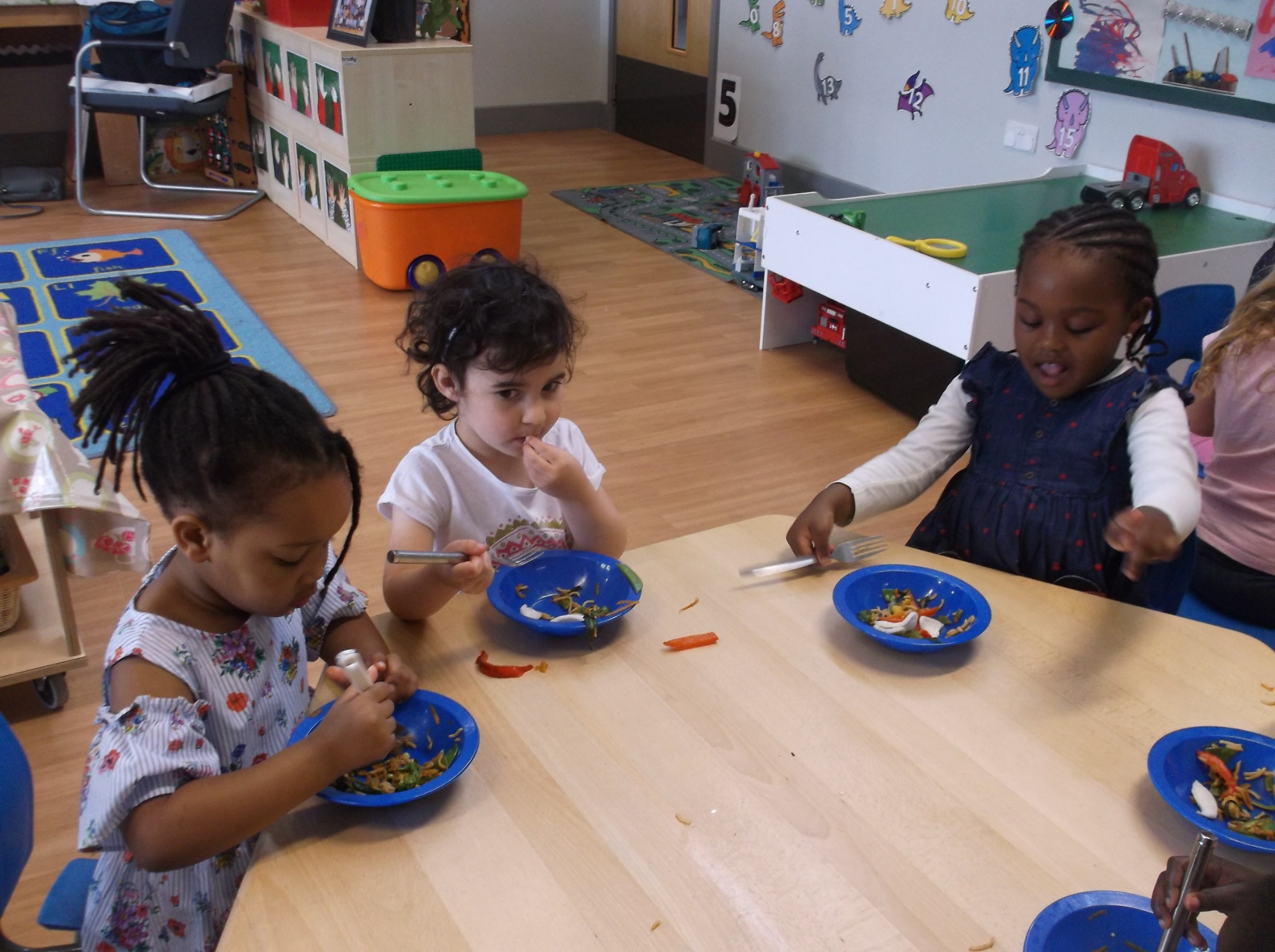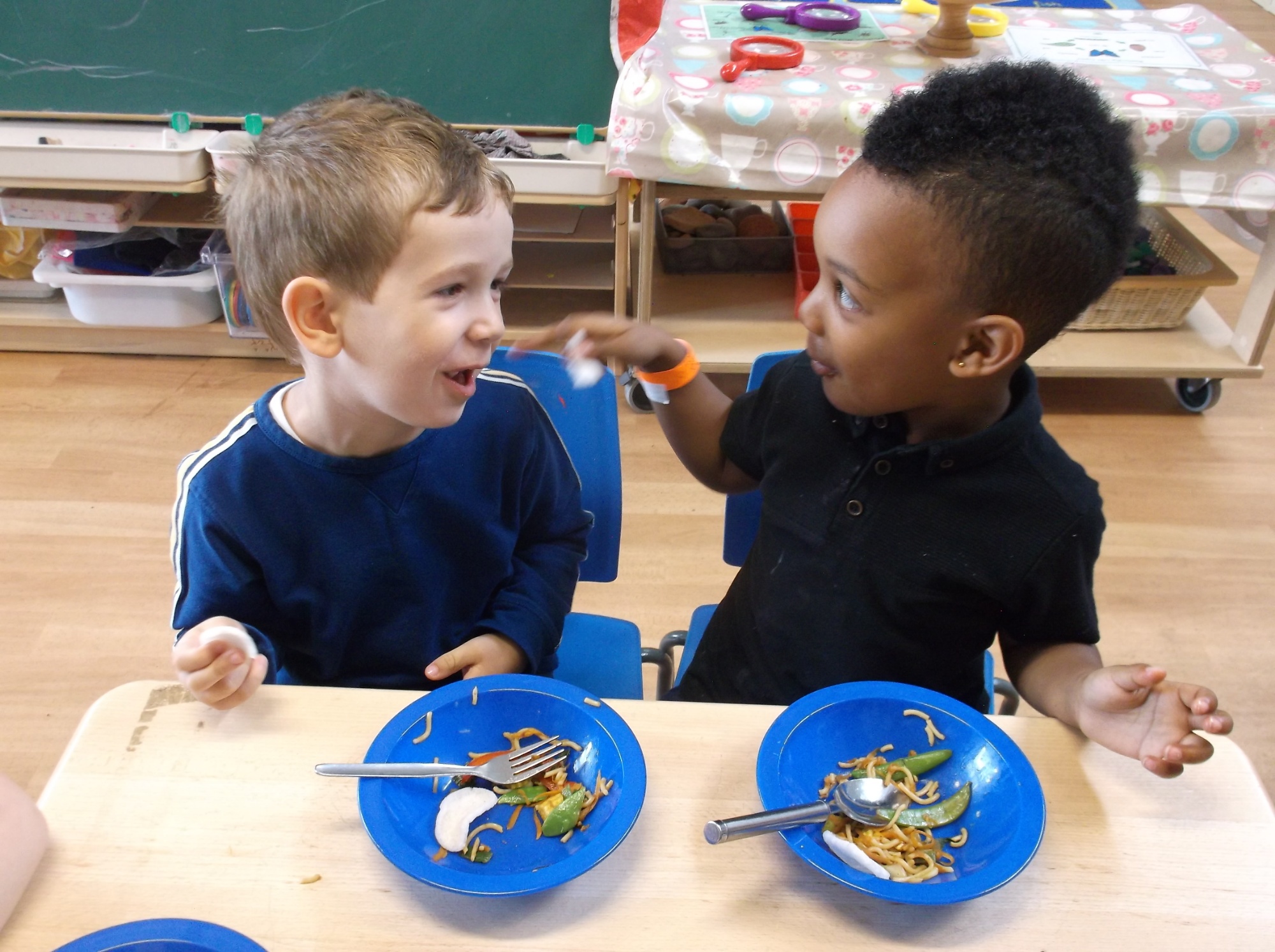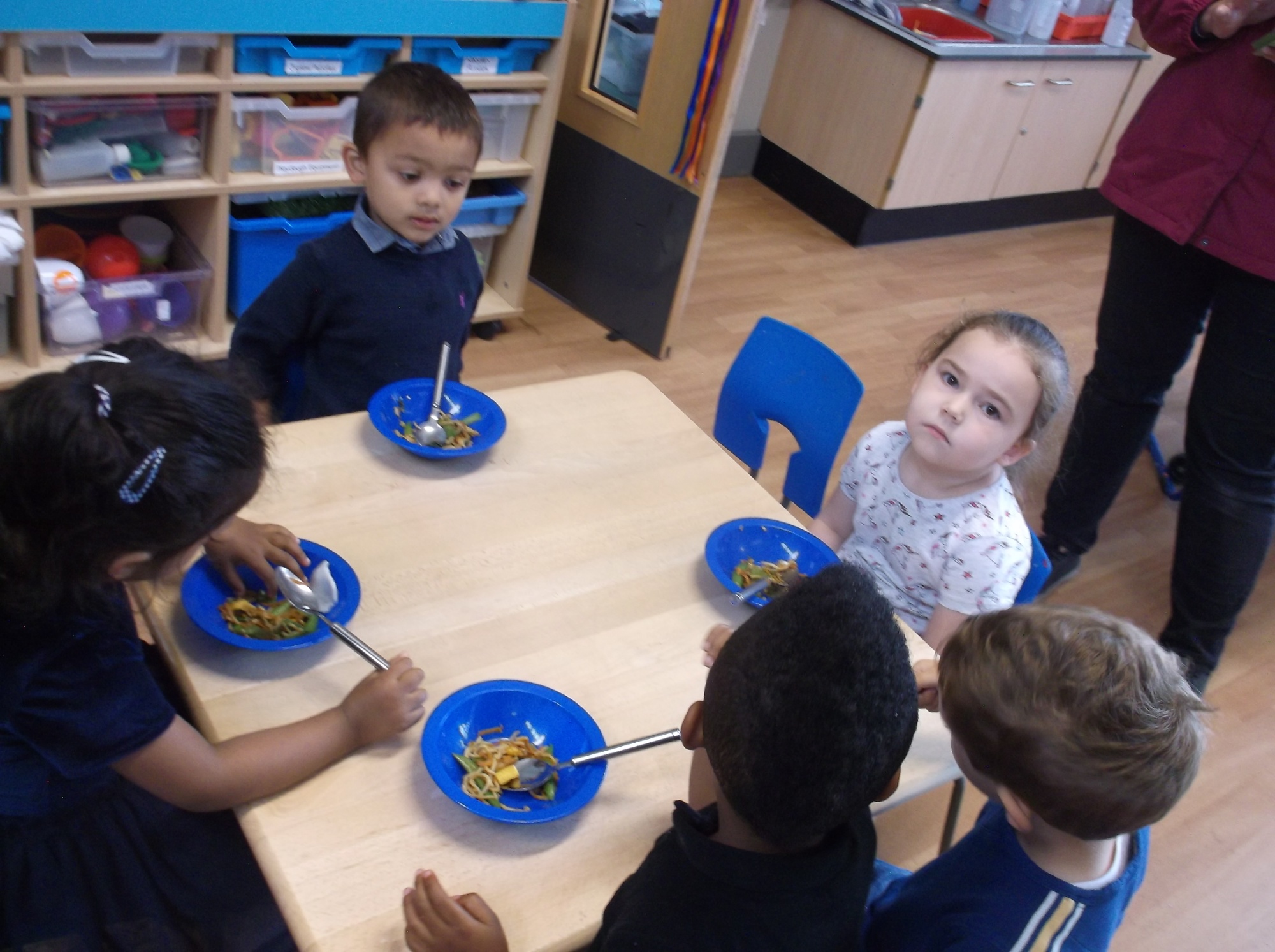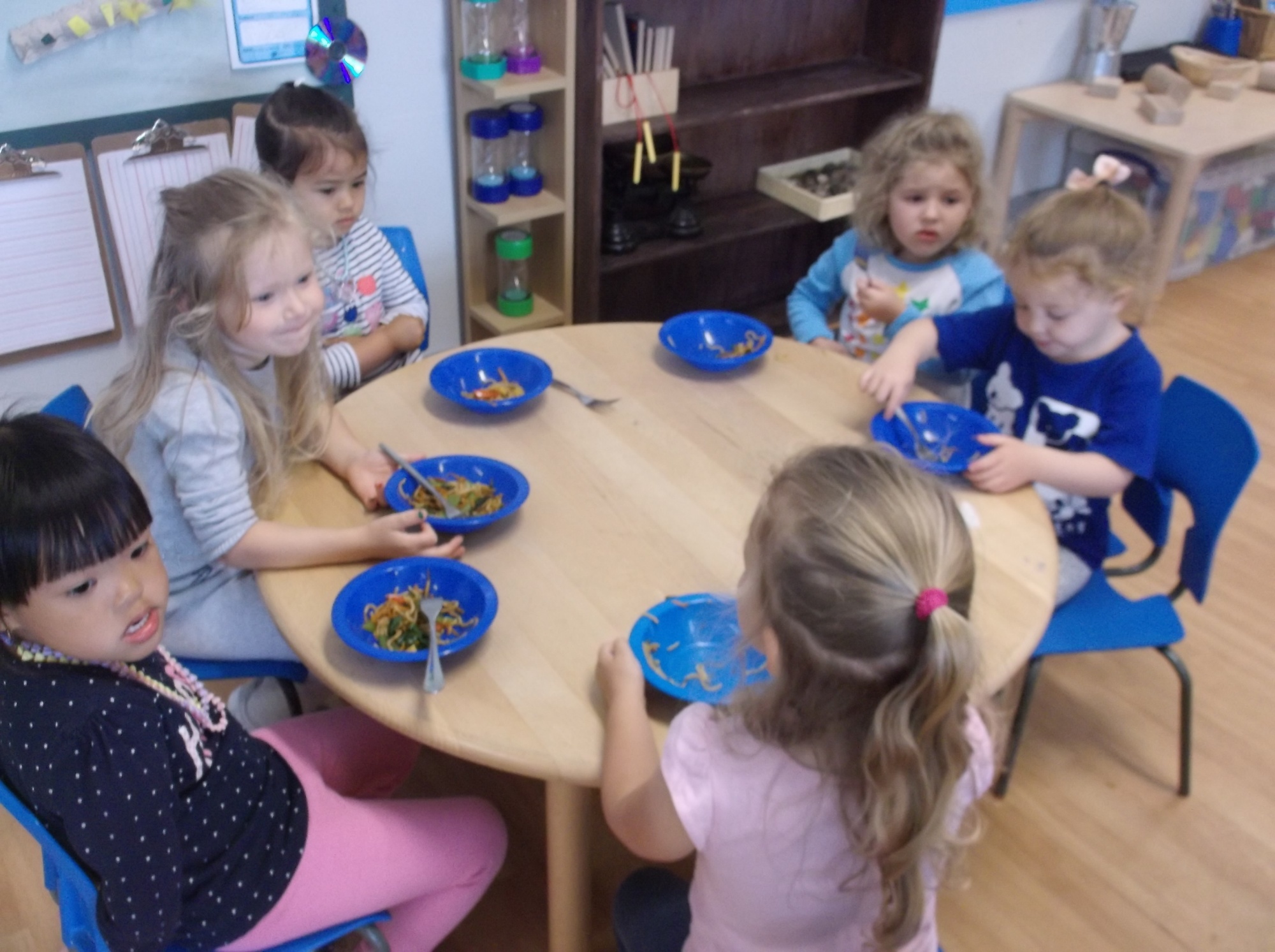 04/05/19 Welcome back to our last half term where we look forward to our caterpillars arriving and continuing to care for our plants. We will also be preparing for the transition to Reception as well as practising for Sporty Fun.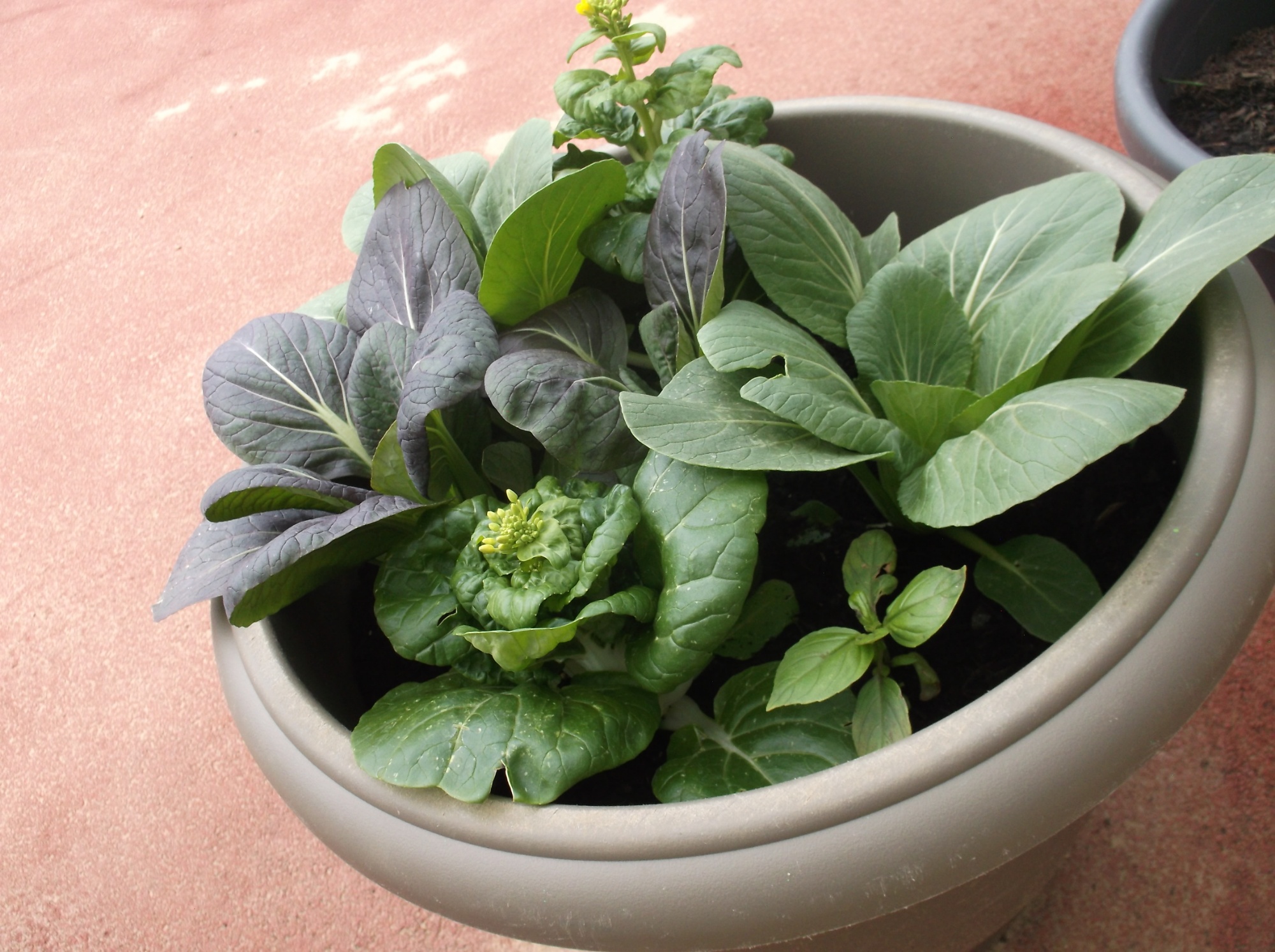 Our Pak Choi has grown so much that we are planning to make a stir fry on Friday! Look at our new gardening folder where you can follow our plants growth and how we care for them.
---
We loved seeing all the wonderful costumes for World Book Day .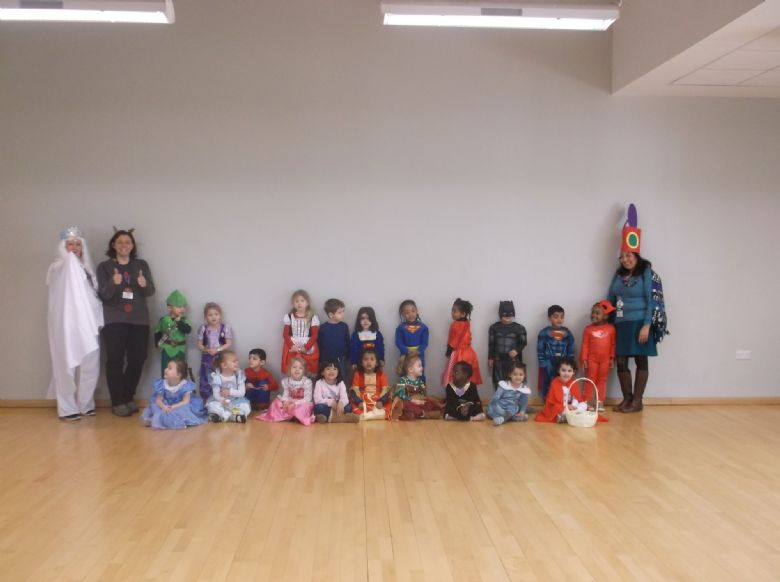 We even had a visit from the big bad wolf!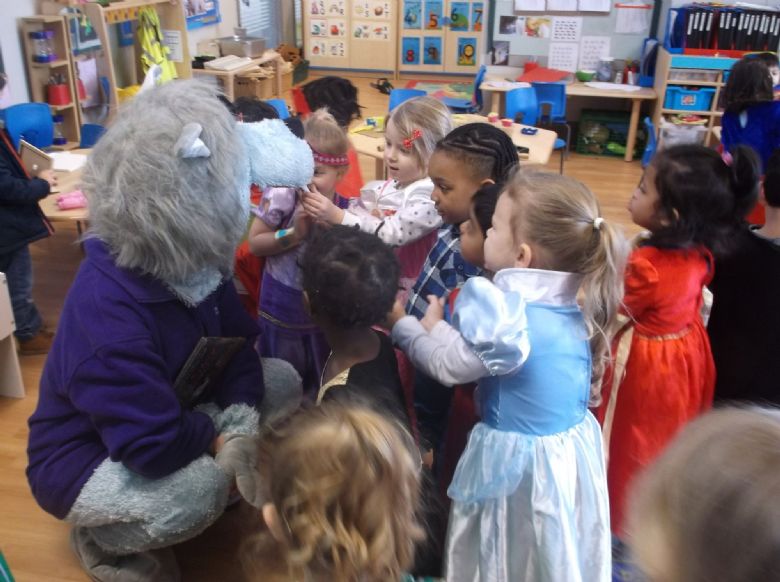 ---
Chef Dan came to introduce himself to the Nursery. He brought us some yummy chocolate crispy biscuits to sample. He will be popping in every now and then with some samples for us to taste. By building good relationships with the kitchen staff we hope it will make transition smoother in September for our children going up to Reception.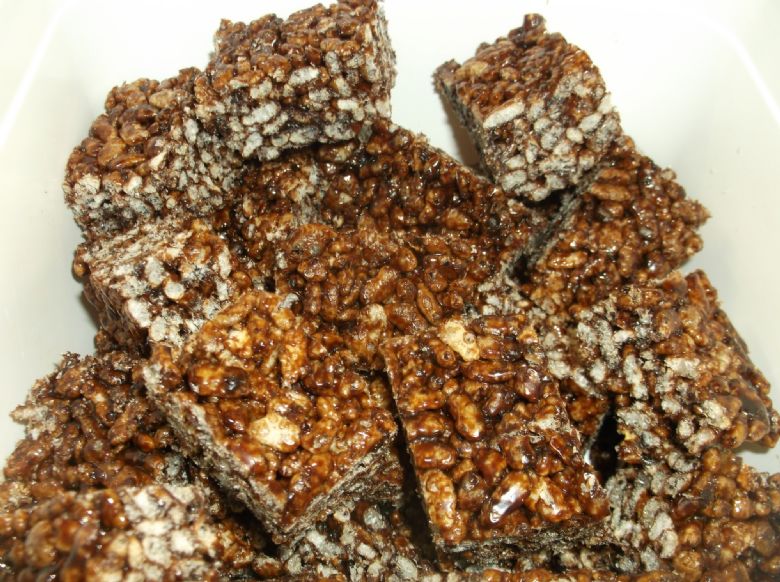 ---
Our potatoes have been chitting and should be ready to be planted this week. We also have a variety of beans and tomato seeds to start planting in pots.
Are there any adults who could come and help us de weed our raised beds and turn some soil? Please let staff know if you can help and good times/day so that we can arrange a suitable time for all.